A New Approach to Hearty & Healthy Salads
Simple & Quick Recipes Made w/ Earthbound Farm Organic Kits
We spend a lot of time in the kitchen - and we love turning out delicious, healthy meals for our family and friends. However, as much as we love doing everything start to finish from scratch, we also love finding new ways to save time and keep in the healthy lifestyle that we favor here.
We're excited to partner with Earthbound Farm to share with you simple, easy recipes that feature their new Chopped Salad kits - these kits are not only delicious and time saving, they are also Organic and healthy - things we can really get behind! The kits come in three dreamly flavors - Asian, Southwest and BBQ Ranch - the BBQ Ranch is Gluten Free and the Asian is Vegan, so there are options for everyone.
Follow along as we and some of our editors show you delicious recipes that you can get onto the table in no time at all!
1. Asian Noodle Salad with Maple Glazed Tofu Steaks by @thedreamyleaf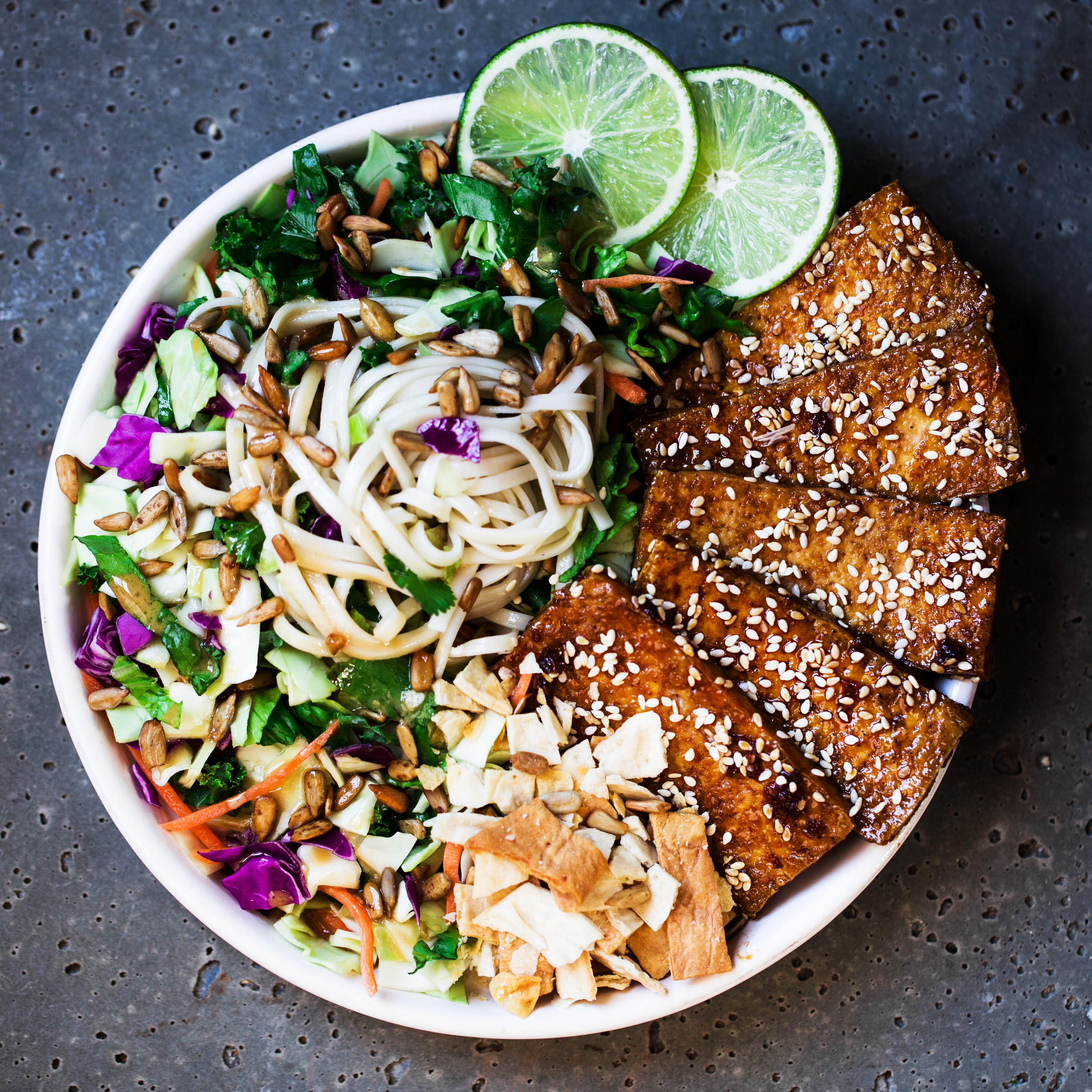 A flavorful tofu-based dish for vegetarians, vegans and carnivores alike!
2. Asian Chicken Pizza with Crunchy Asian Chopped Salad by @wifemamafoodie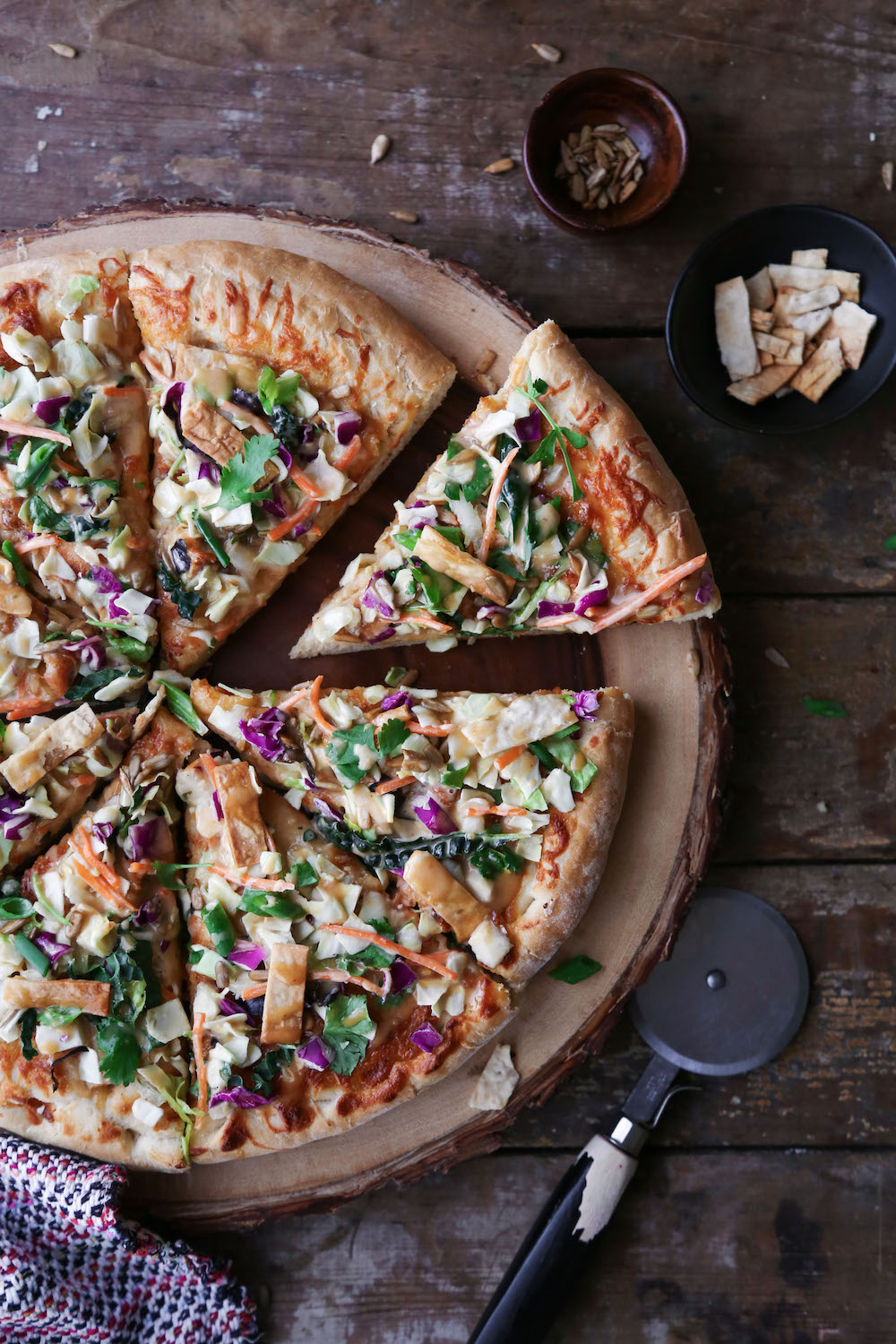 Crunchy Salad Topped Pizza?! Genius! Make this hearty dish for your next pizza night.
3. Chicken Paillard Meets Pittsburgh Salad by @thefeedfeed
Our feedfeed original recipe is a great way to kick your salad game up a notch or two!
4. Asian Inspired Buddha Bowl by @realandvibrant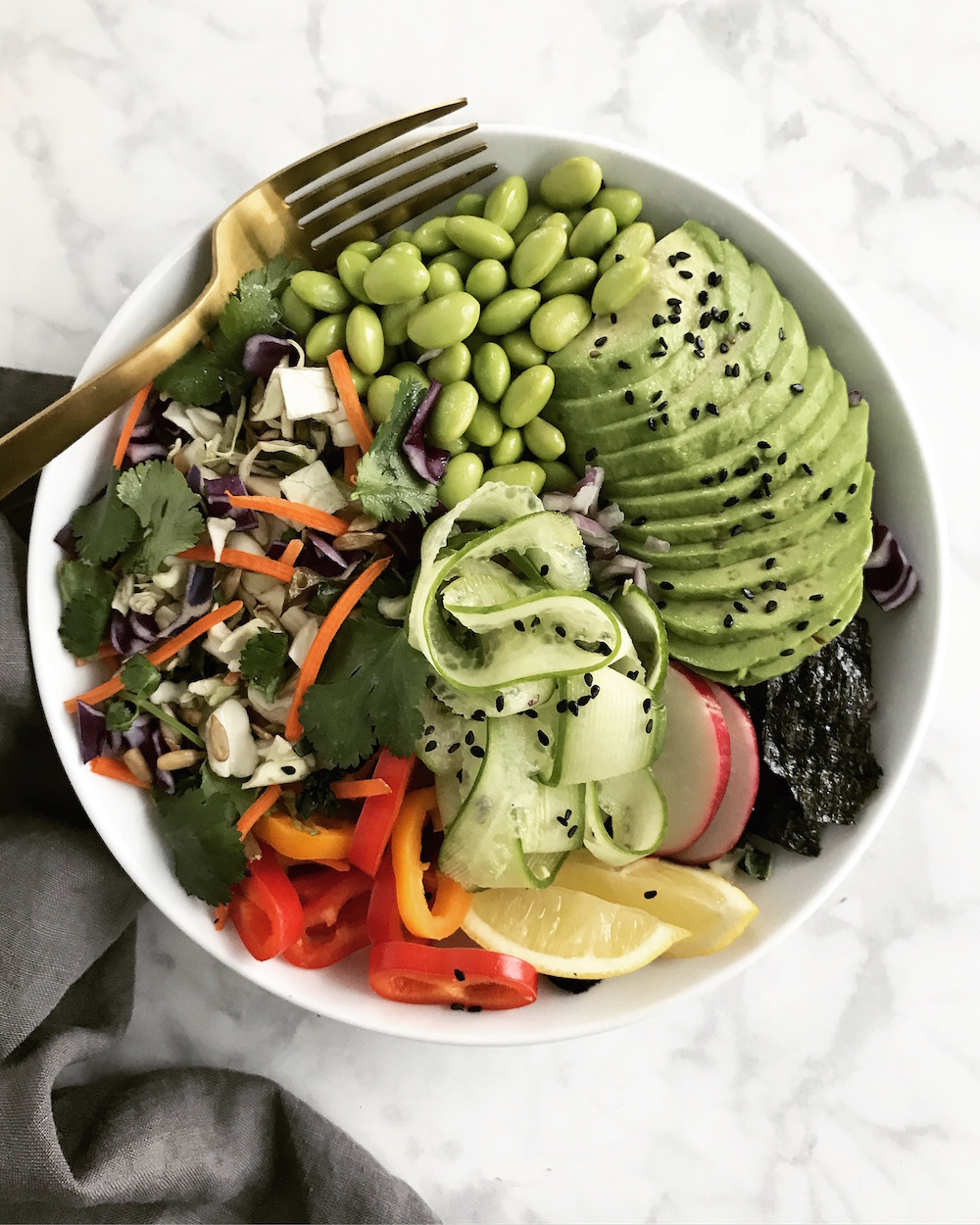 This plant-based buddha bowl is loaded with edamame, nori, Earthbound Farm Asian Chopped Salad Kit, cucumber, radish, black sesame seeds & more!
5. Vegan Sushirrito by @jessicasodenkamp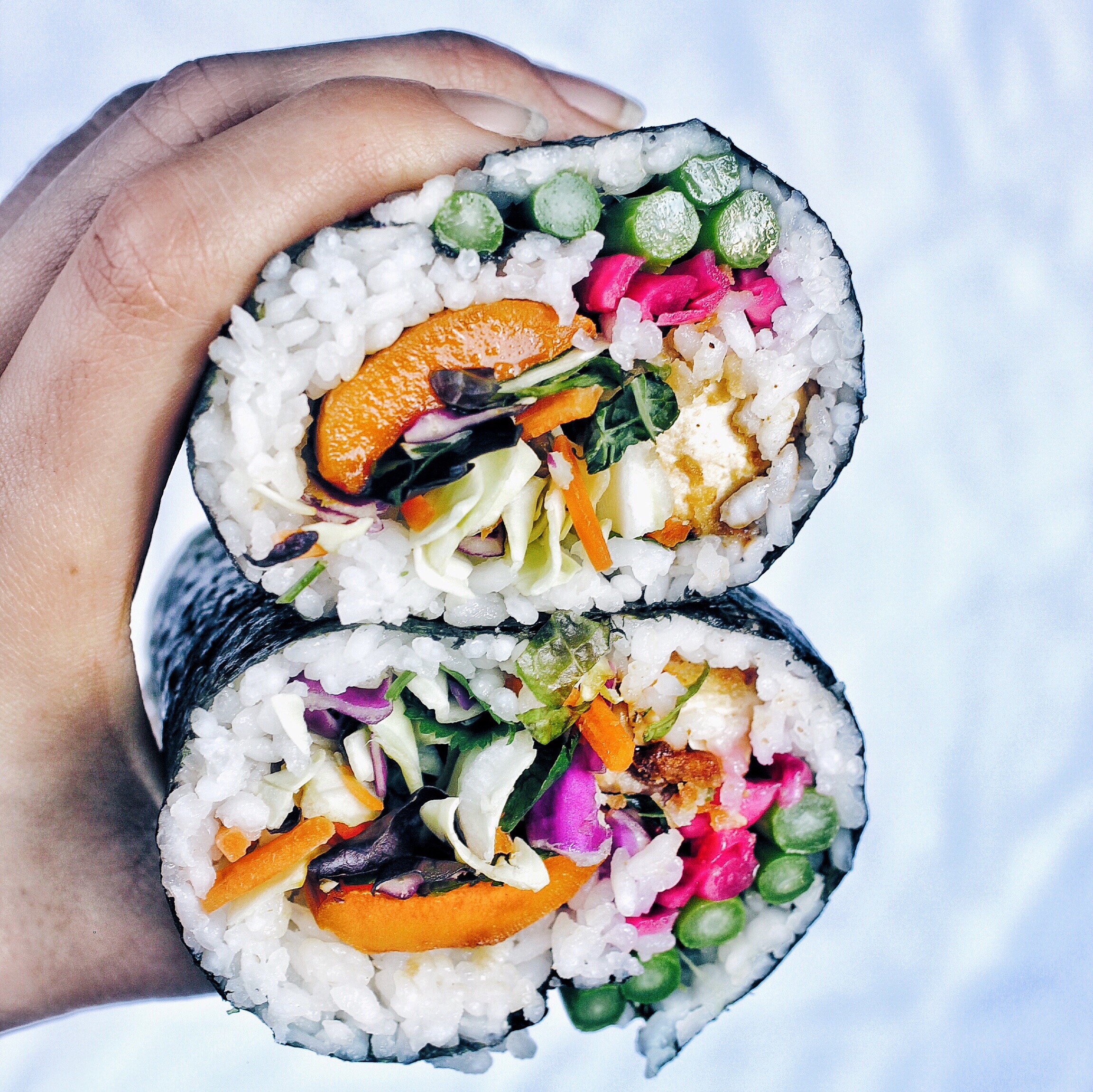 A brilliant cross between veggie sushi and a burrito!
6. Southwest Black Bean Sheet Pan Nachos by @cloudykitchen
Get game day ready with these loaded sheet pan nachos!
7. Southwest Salad Pizza with Waffled Sweet Potato Crust by @thedaleyplate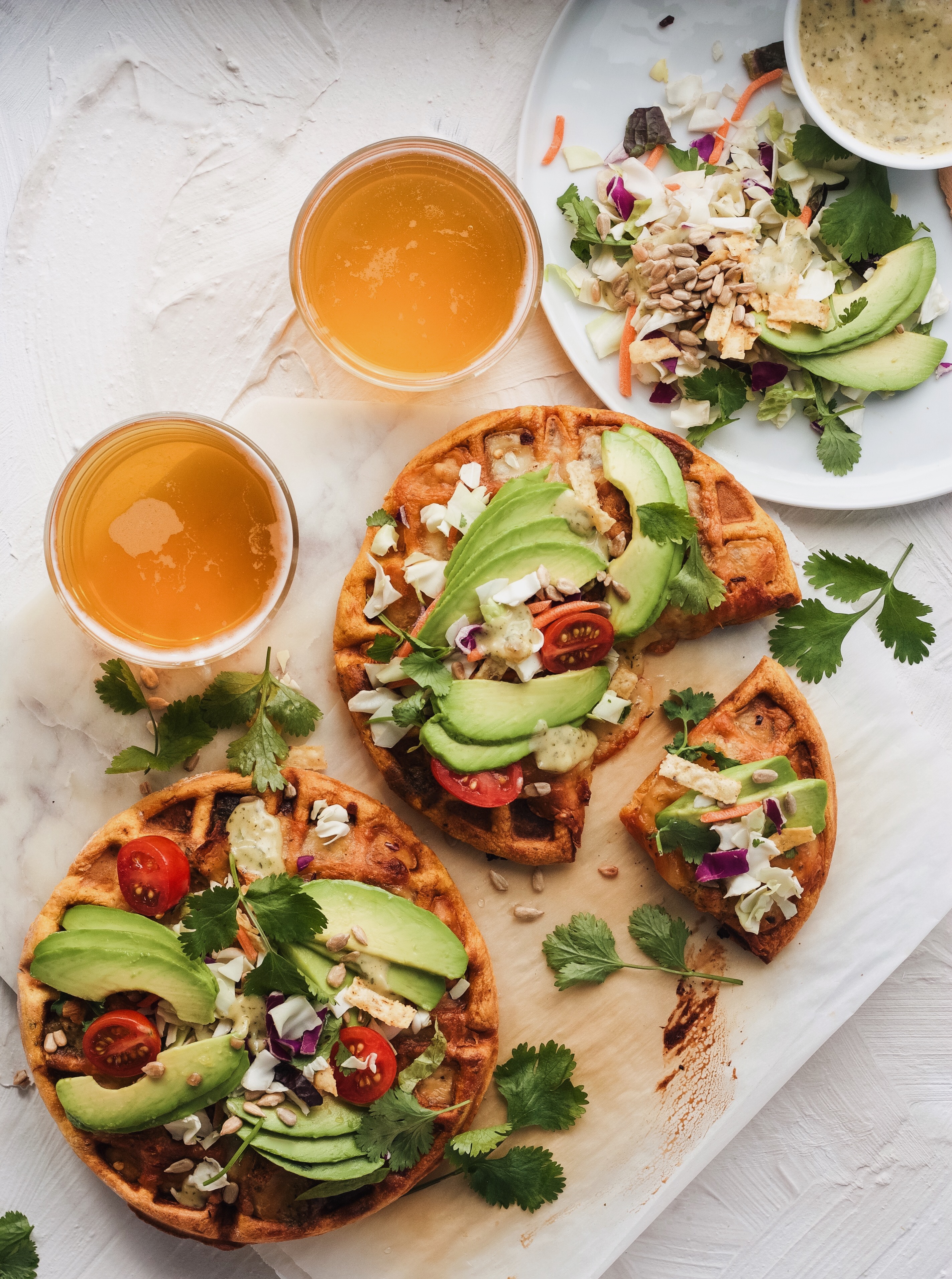 Waffled sweet potato pizza crust?! Genius!
8. Red Chili Salmon and Asian Salad by @college_housewife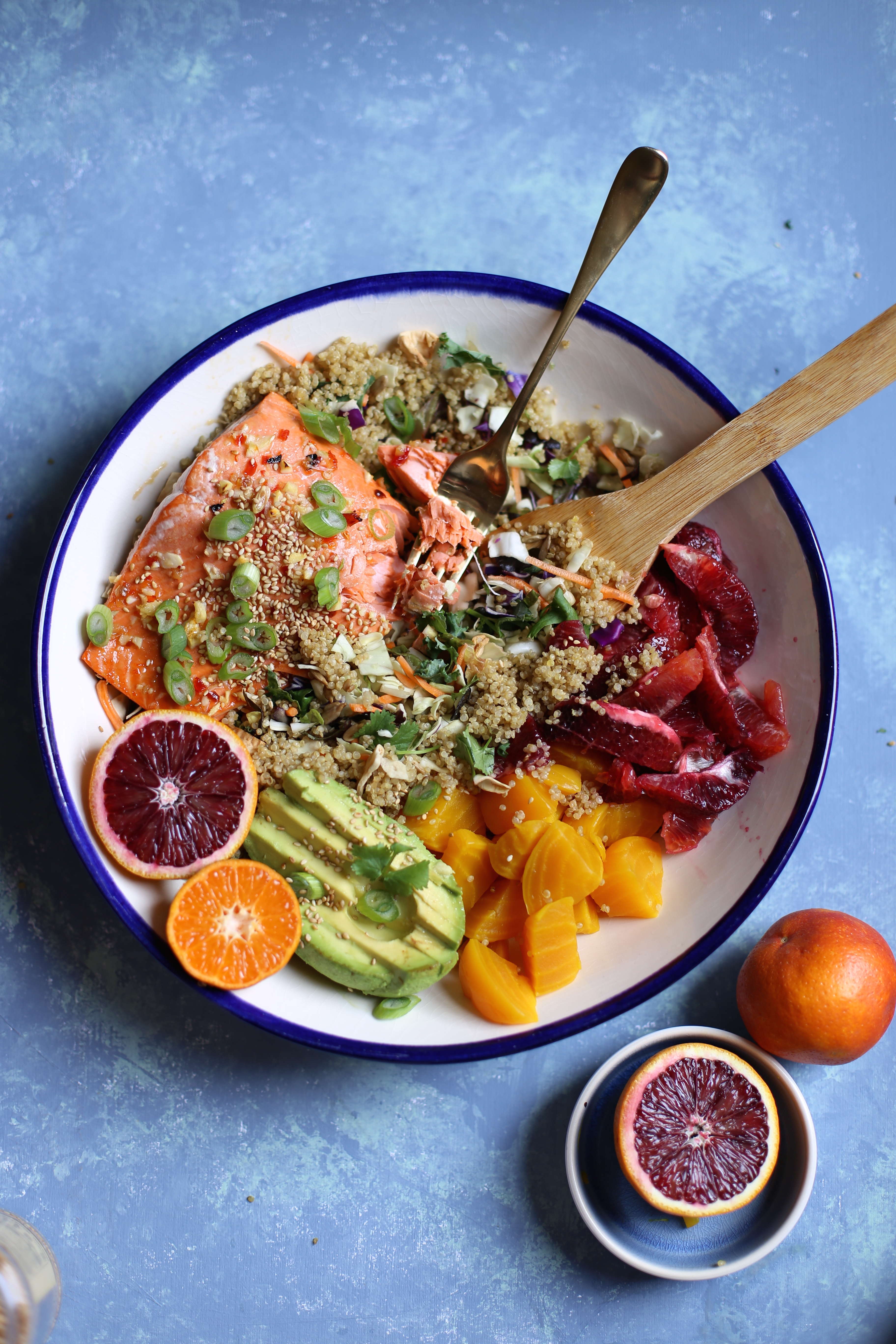 A salad hearty enough for dinner, with quinoa, salmon, avocado, roasted beets and winter citrus.
9. Asian Chicken Salad Tacos by @foodfashionparty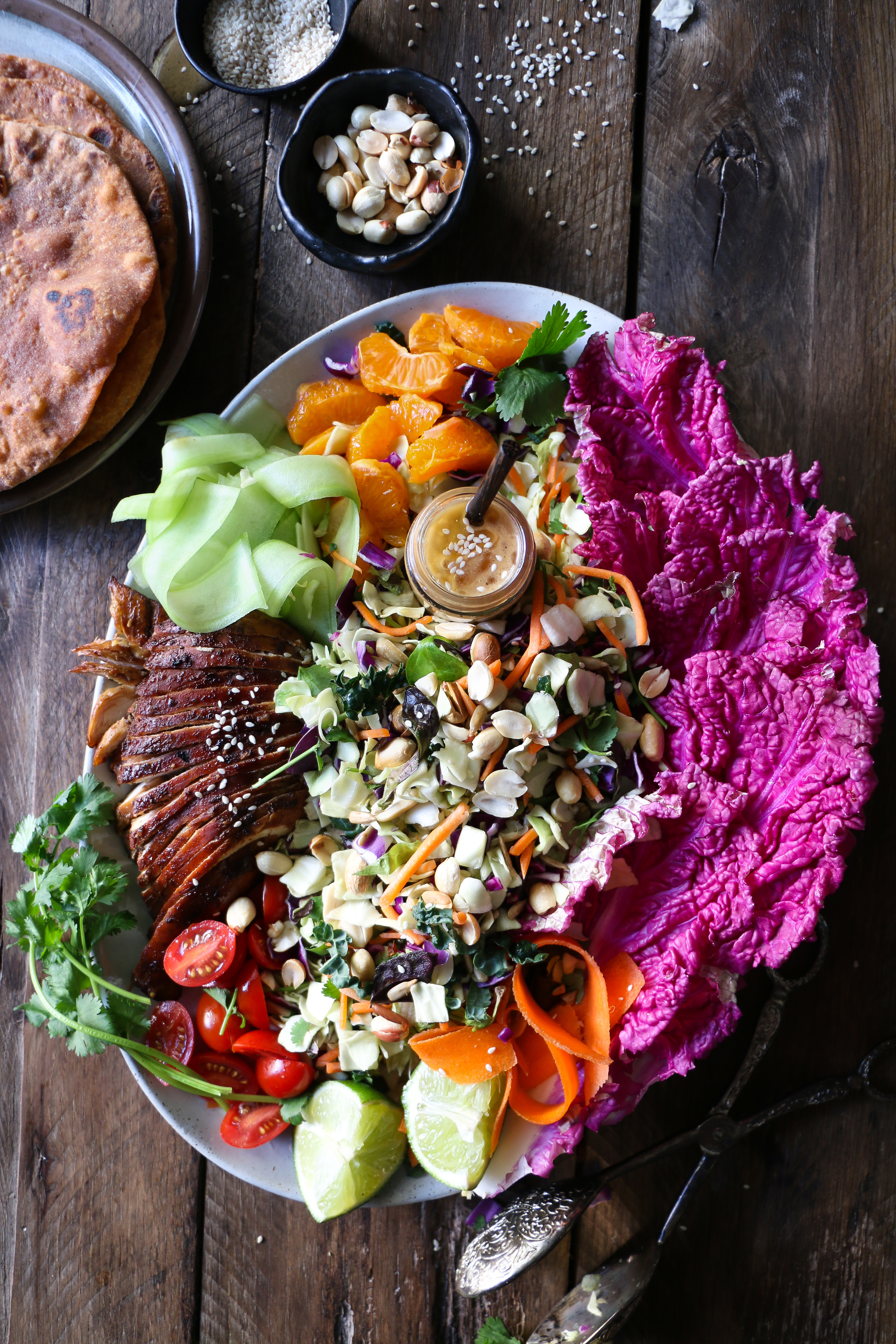 We love Asha's recipe for these homemade tomato tortillas! Give it a try for next week's Taco Tuesday.
10. BBQ Ranch Salad with Grilled Shrimp by @thetoastedpinenut
We love this simple salad topped with shrimp kebabs. Feel free to substitute with your favorite protein, including chicken, tofu, salmon & more!
11. Korean Grilled Tofu & Asian Salad by @thejamlab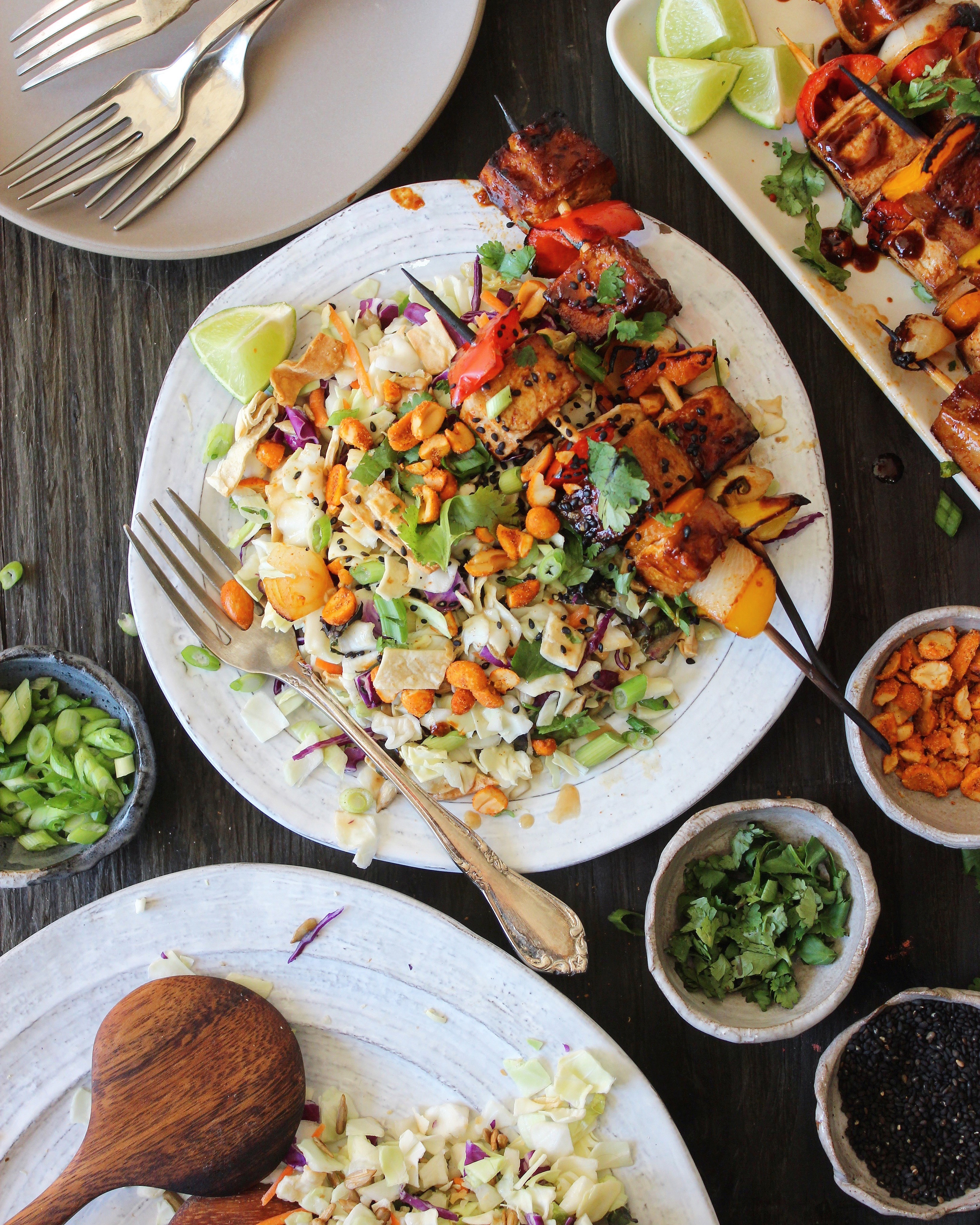 The tofu is marinated overnight in sesame oil, gochujang, tamari, rice vinegar, ginger, honey, and garlic, and then grilled & served with the Asian Salad Kit.
12. Fresh Asian Chopped Salad Shrimp Spring Rolls by @cookingwithcocktailrings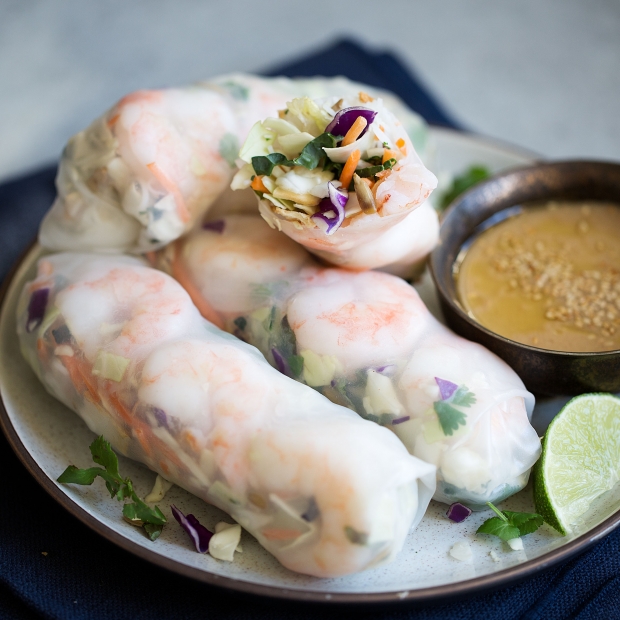 Roll up these fresh spring rolls and pack for a light lunch!
13. Southwestern Shrimp Salad by @twoofakindcooks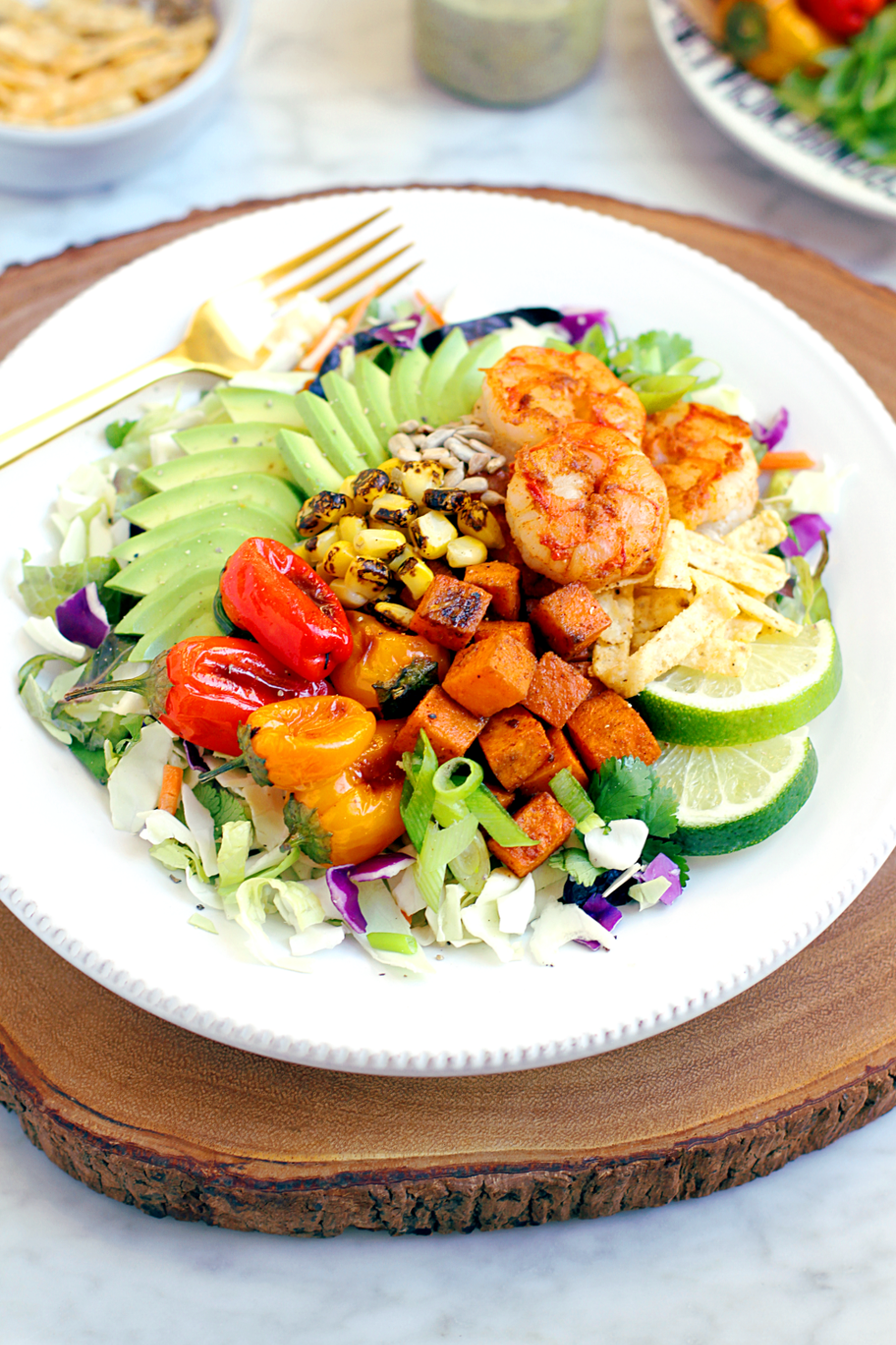 Roasted sweet potato, corn, mini peppers, shrimp, avocado-- no boring salads here!
14. Sesame Seared Tuna Chopped Salad by @bazaarlazarr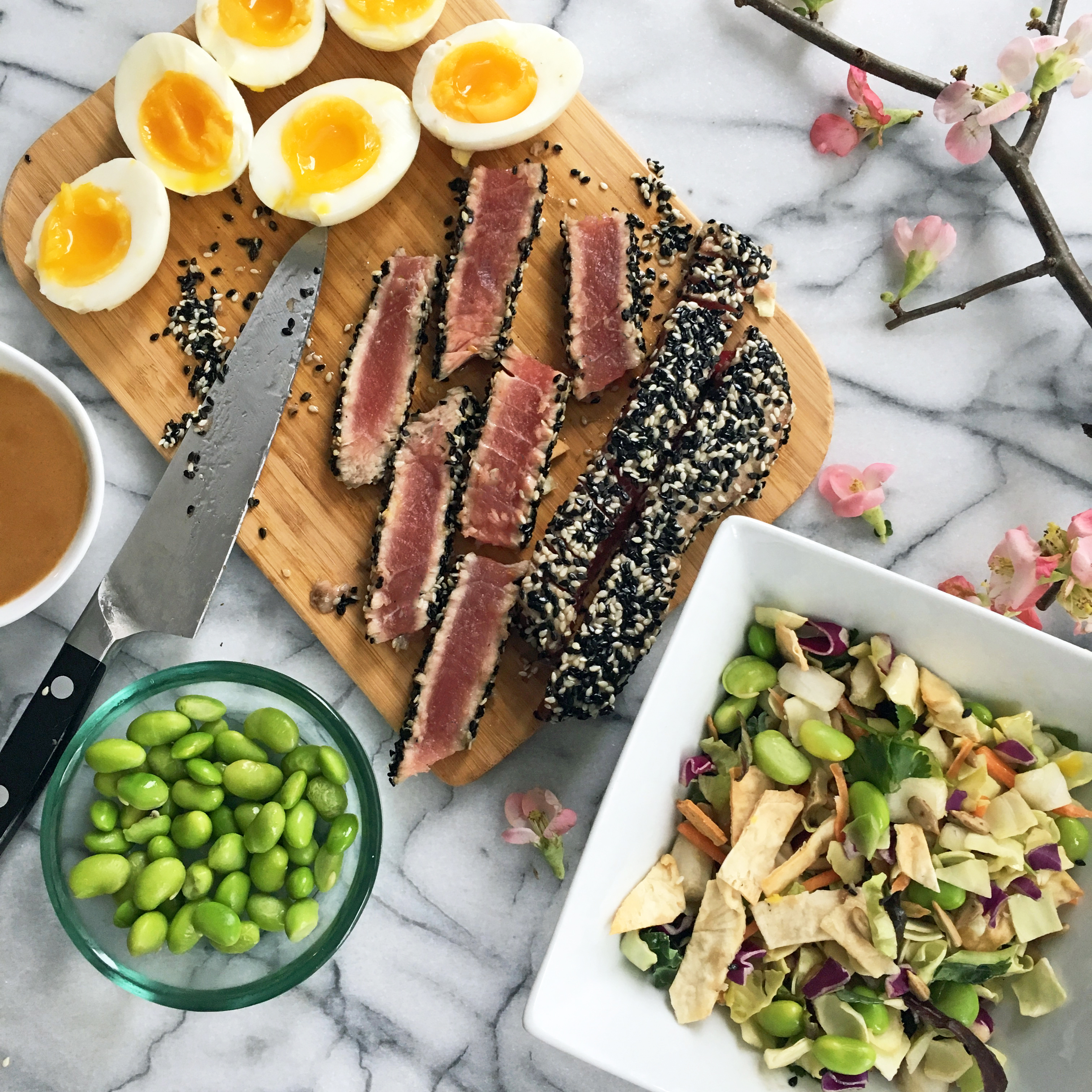 Sesame crusted tuna seared to perfection and served over the Asian Chopped Salad Kit.
15. Avocado Toast with BBQ Ranch Chopped Salad by @kevmasse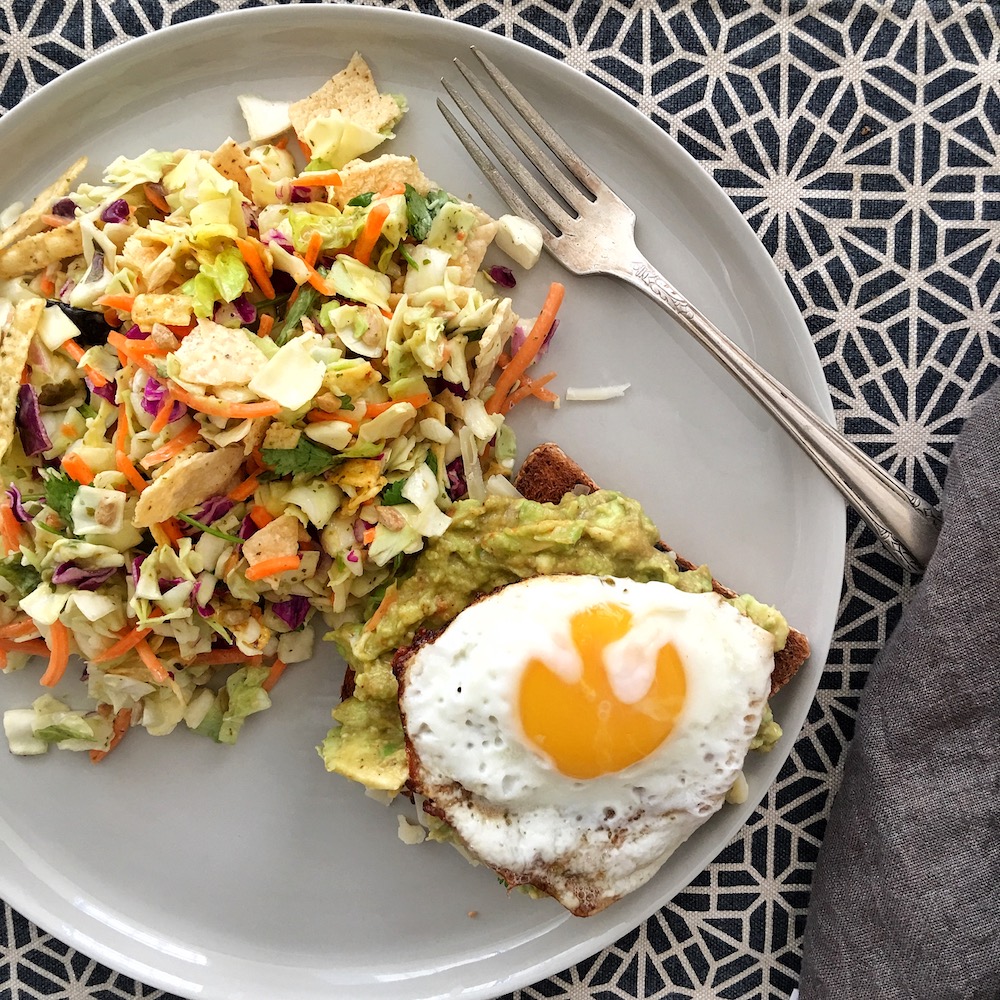 Pair your Avocado Toast with Earthbound Farm's BBQ Ranch Chopped Salad Kit for an easy lunch!
16. Macro Bowls by @leefromamerica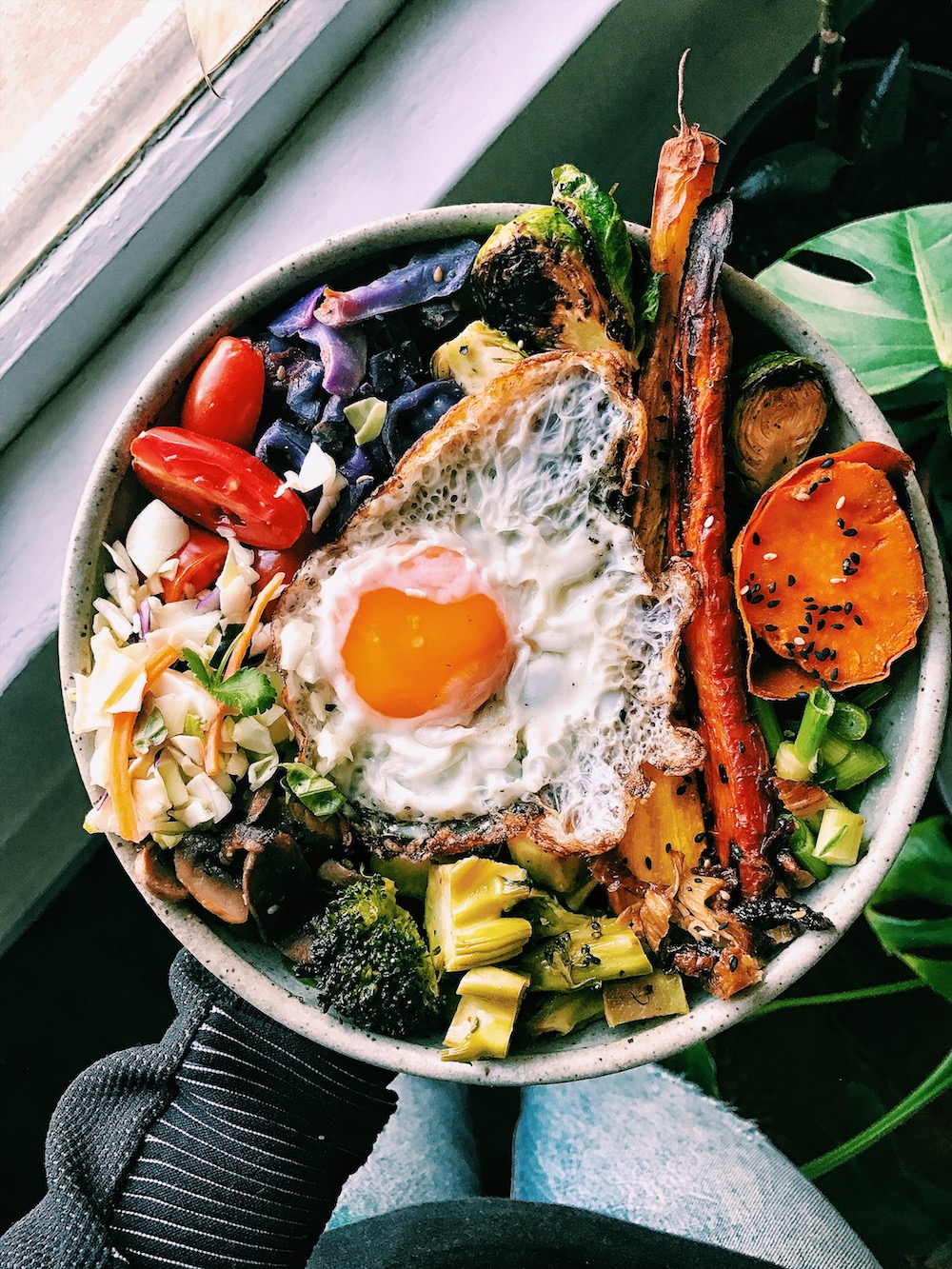 Love meal prep? These loaded macro bowls can be prepped ahead of time for quick assembly!
17. Baja Fish Taco Salads by @c.r.a.v.i.n.g.s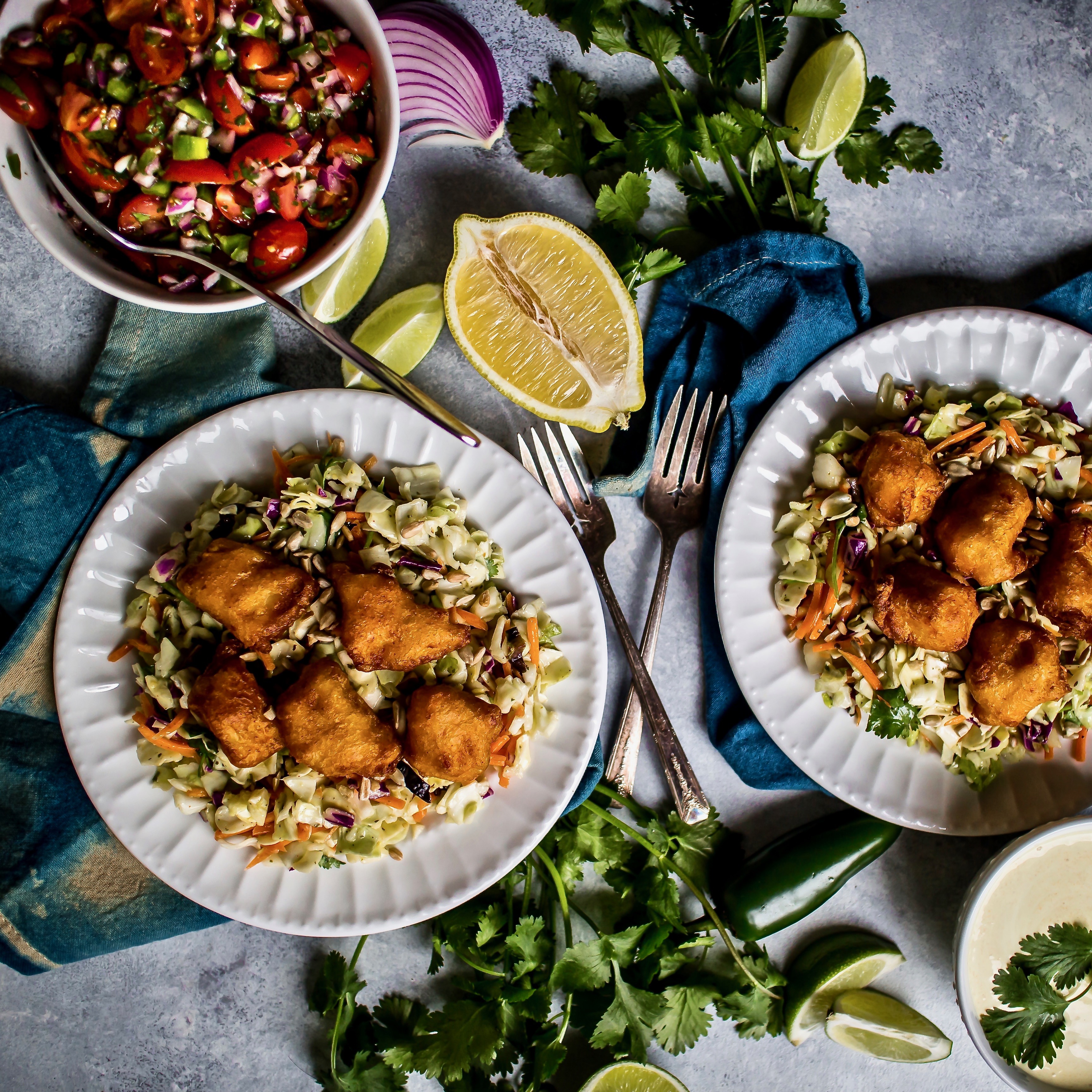 Crisp, beer-battered fish is paired with fresh ingredients like the Earthbound Farm Southwest Salad Kit, homemade pico de gallo, and turmeric sour cream!
18. Asian Chopped Salad with Steamed Dumplings by @8thandlake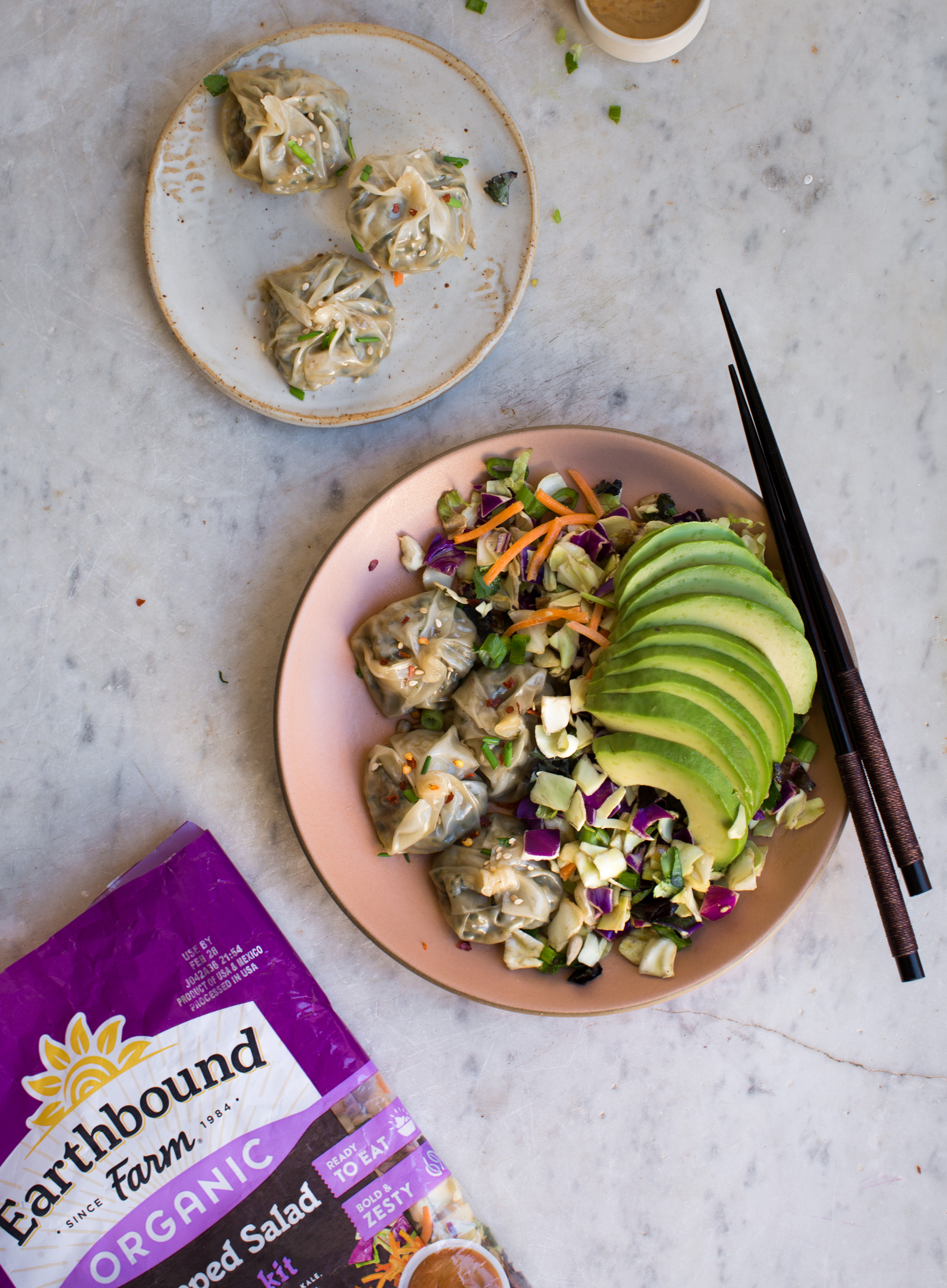 These earthy veggie dumplings are made with sautéed mushrooms and bok choy.
19. Crispy Avocado Southwest Sushi Wraps by @husbandsthatcook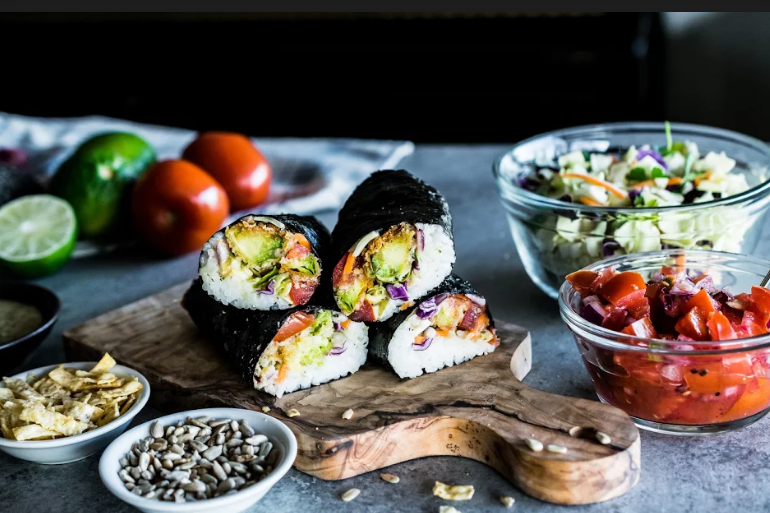 Sushi inspired wraps are the next greatest trend, and we're loving this one with crispy baked avocado!
20. Asian Citrus Chicken Chopped Salad with Blood Oranges by @rainydaybites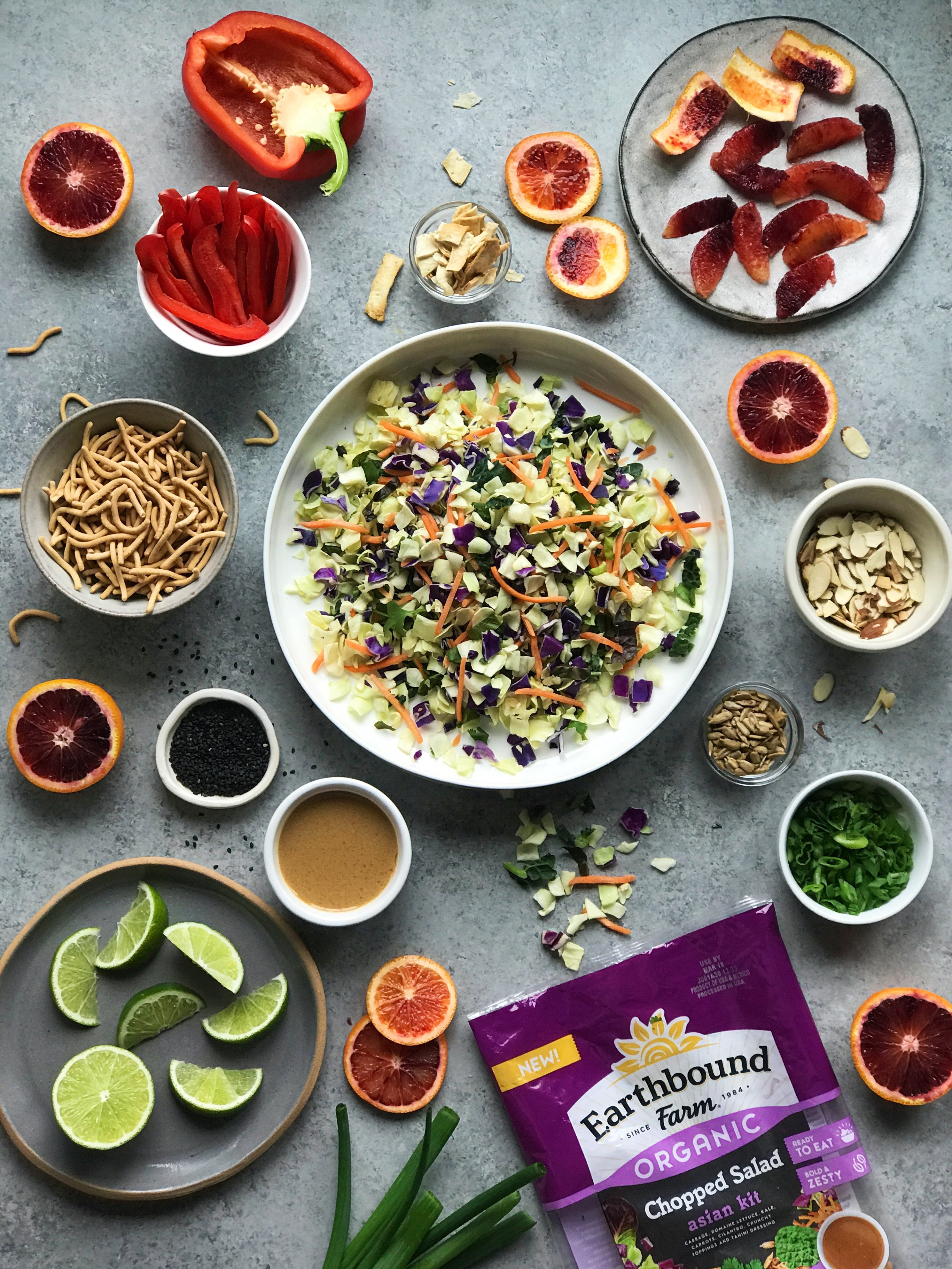 A hearty salad that's filling enough for dinner & utilizes plenty of fresh, seasonal produce!
21. Asian Salad & Chickpea Rice Paper Tacos by @ful.filled
Crispy, fried rice paper wrappers make the ideal shell for these flavorful plant-based tacos!
22. Baja Fish Tacos by @freshoffthegrid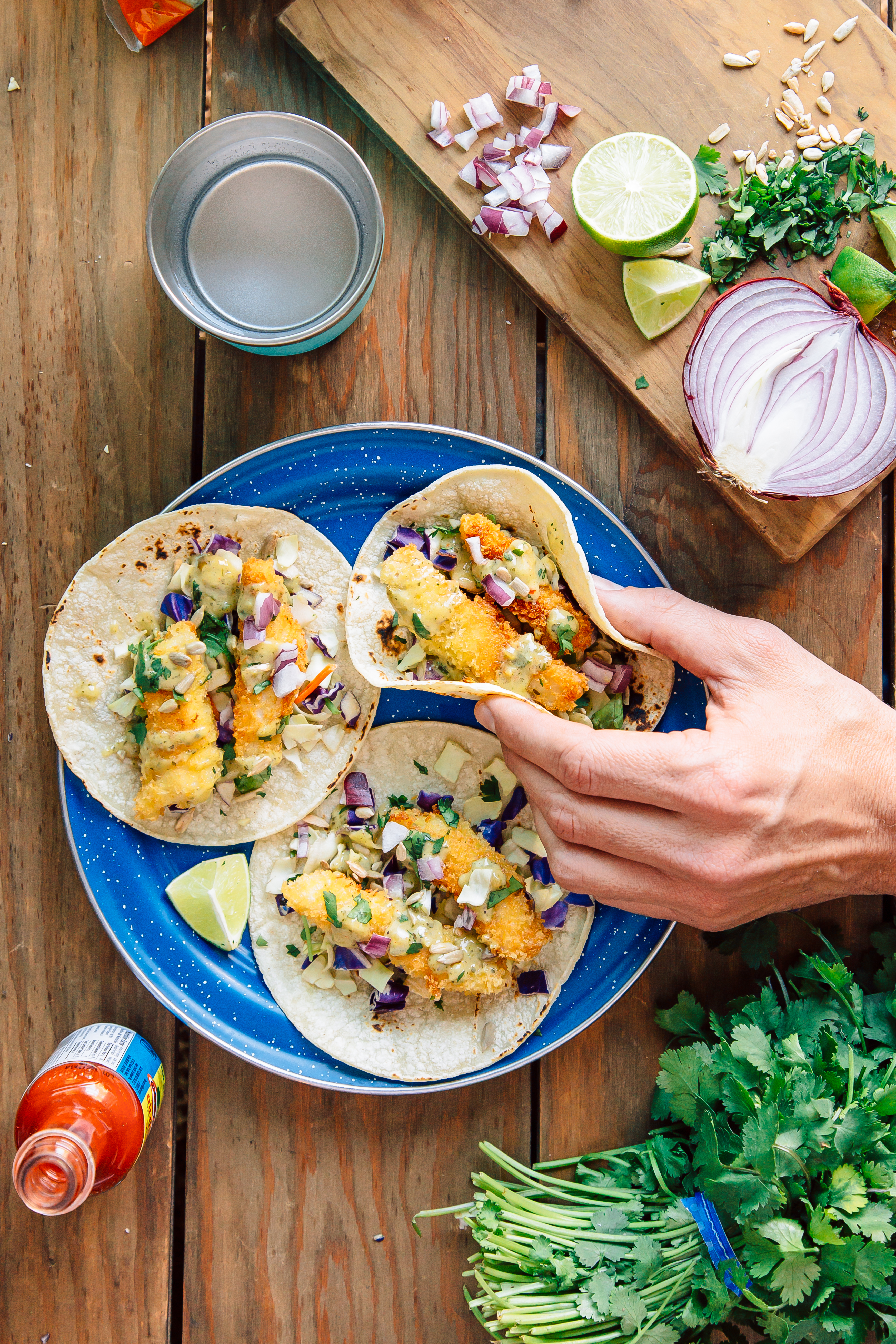 You can use any mild, white fish for these easy Fish Tacos!