Los Angeles and San Francisco Meetups
feedfeed social media meetup, in real life!
It has been too long since Julie and I have gone to California, so we decided to use the kids' school break to head west. The trip started with a rainbow overlooking the Valley in LA, always a nice sign :)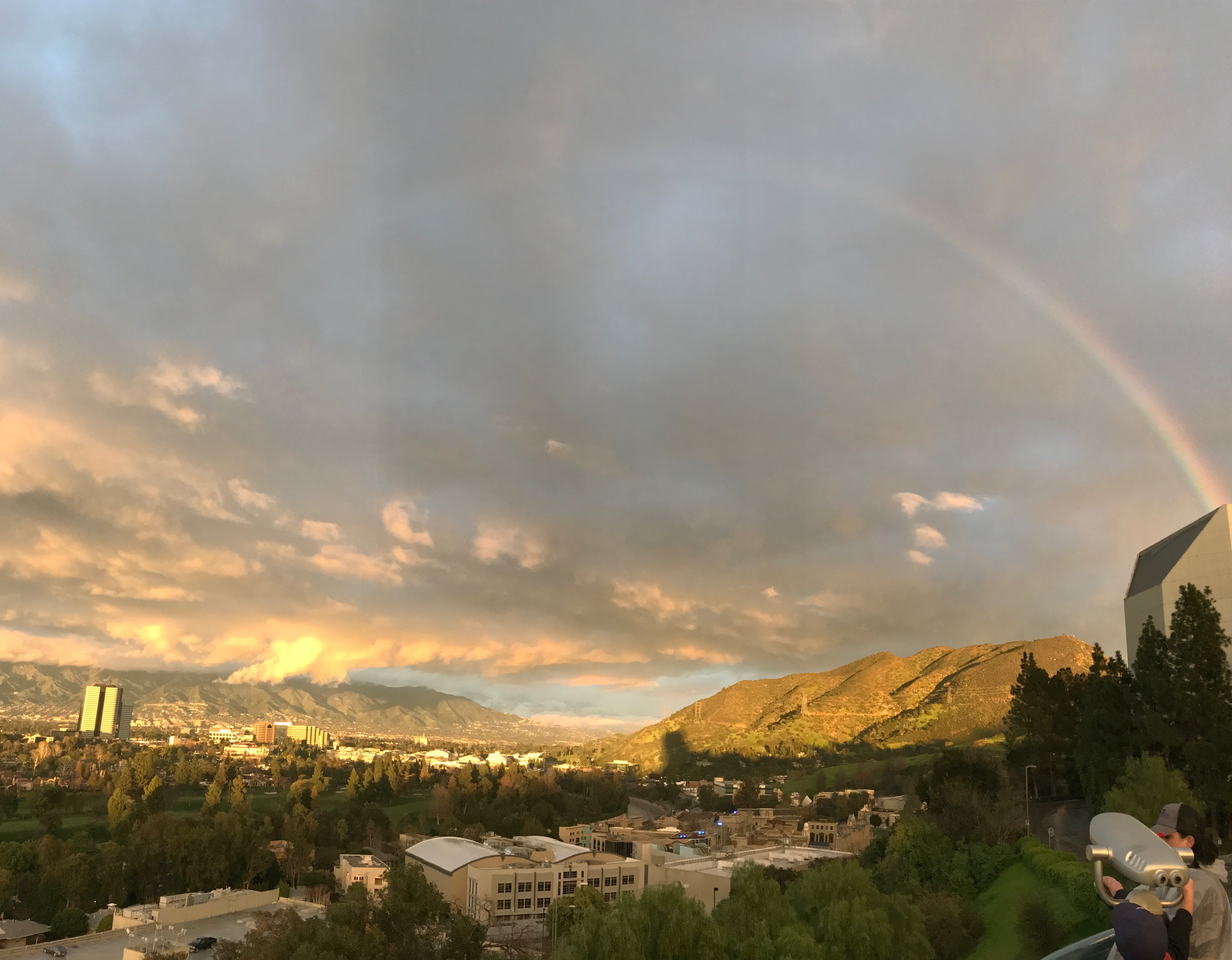 With a large contingent of amazing content creators gracing the shores of the Pacific, we decided to organize a meetup in 2 of our favorite cities, LA and San Francisco. The meetups we have had thus far, in Rome, NYC, Chicago, Cape Town, have shown us the power of building connections #IRL, taking what are already amazing social media relationships and amplifying them on a local level while "breaking bread" to foster the potential for deeper collaborations.
As we search for a food partner for these meetups, the process is rewarding in itself, allowing us to engage with the many talented chefs, restaurants, caterers, wine producers, and inspiring event spaces that enrich the culture of each city. While we end up picking only a few, we come away with new relationships with so many interesting business owners and operators that we hope to work with soon.
In LA, we heard of @LightLabLA through the LA grape vine (thx @bakingthegoods!), a charming creative studio and event space in the Atwater Village neighborhood, the perfect blank canvas for everything from photo and video shoots to launch parties, workshops, and pop-ups.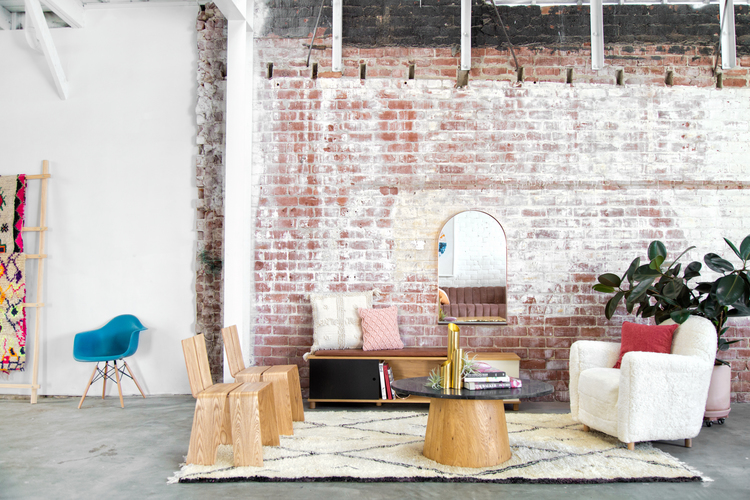 Photo: lightlabla.com
To feed our LA community attending, we collaborated with @ladyandlarder to create their beautiful cheese and charcuterie boards for the LA meetup.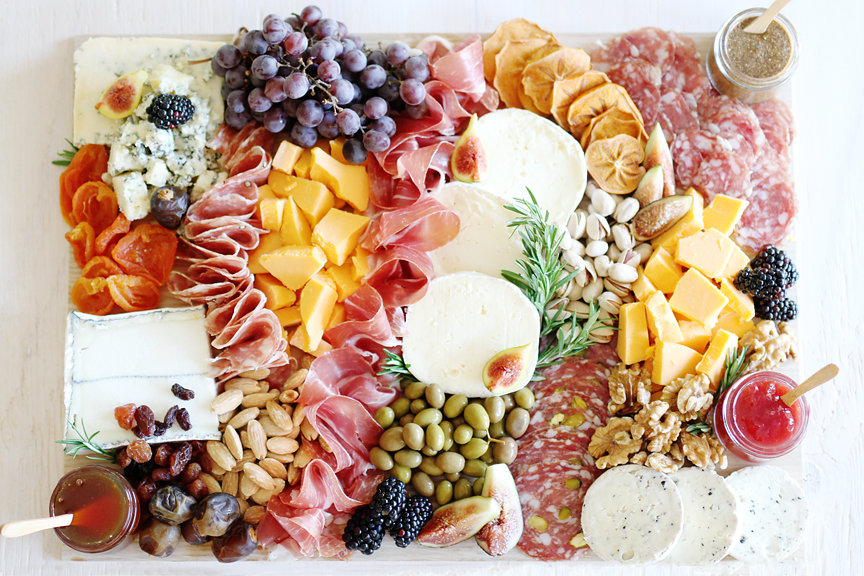 Photo: @ladyandlarder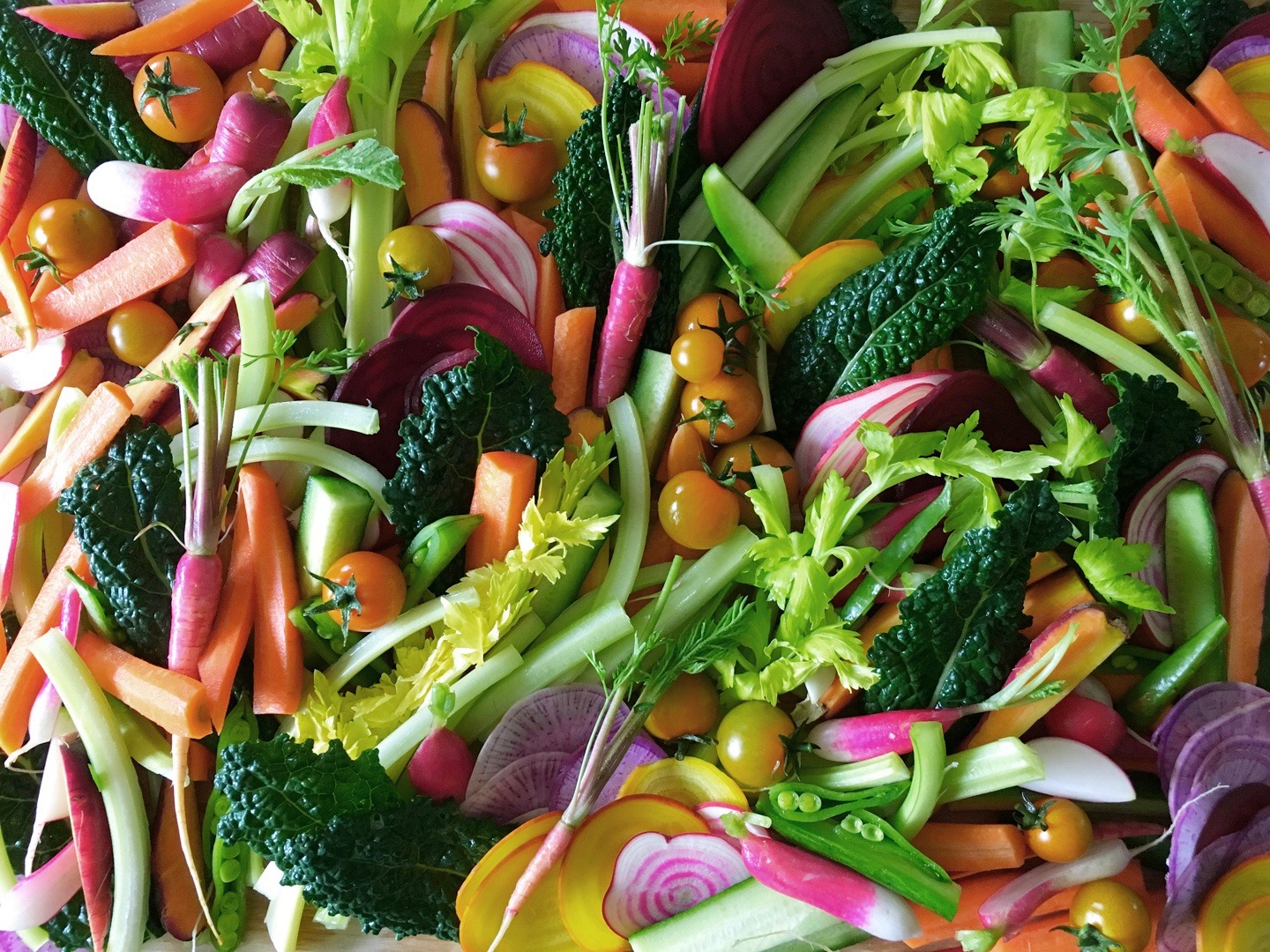 Photo: @ladyandlarder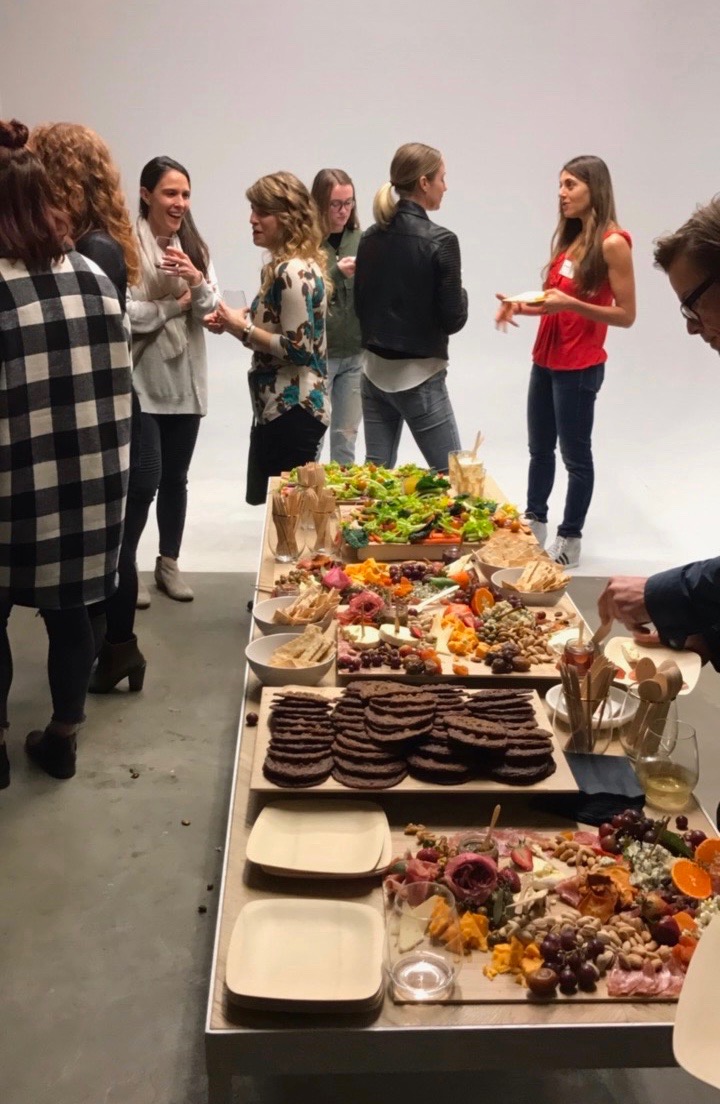 Finally, it was the people that we came to see that mattered most, and it was amazing to get to chat to @donalskehan, @bakingthegoods, @weelicious, @kaleandcaramel, @lifeisbutadish, @husbandsthatcook, @preppykitchen, @nobread, @leefromamerica, @hedleyandbennett, @brewinghappiness, @c.r.a.v.i.n.g.s, @displacedhousewife, @alanakysar, @cookingwithcocktailrings, @acozykitchen and many, many more.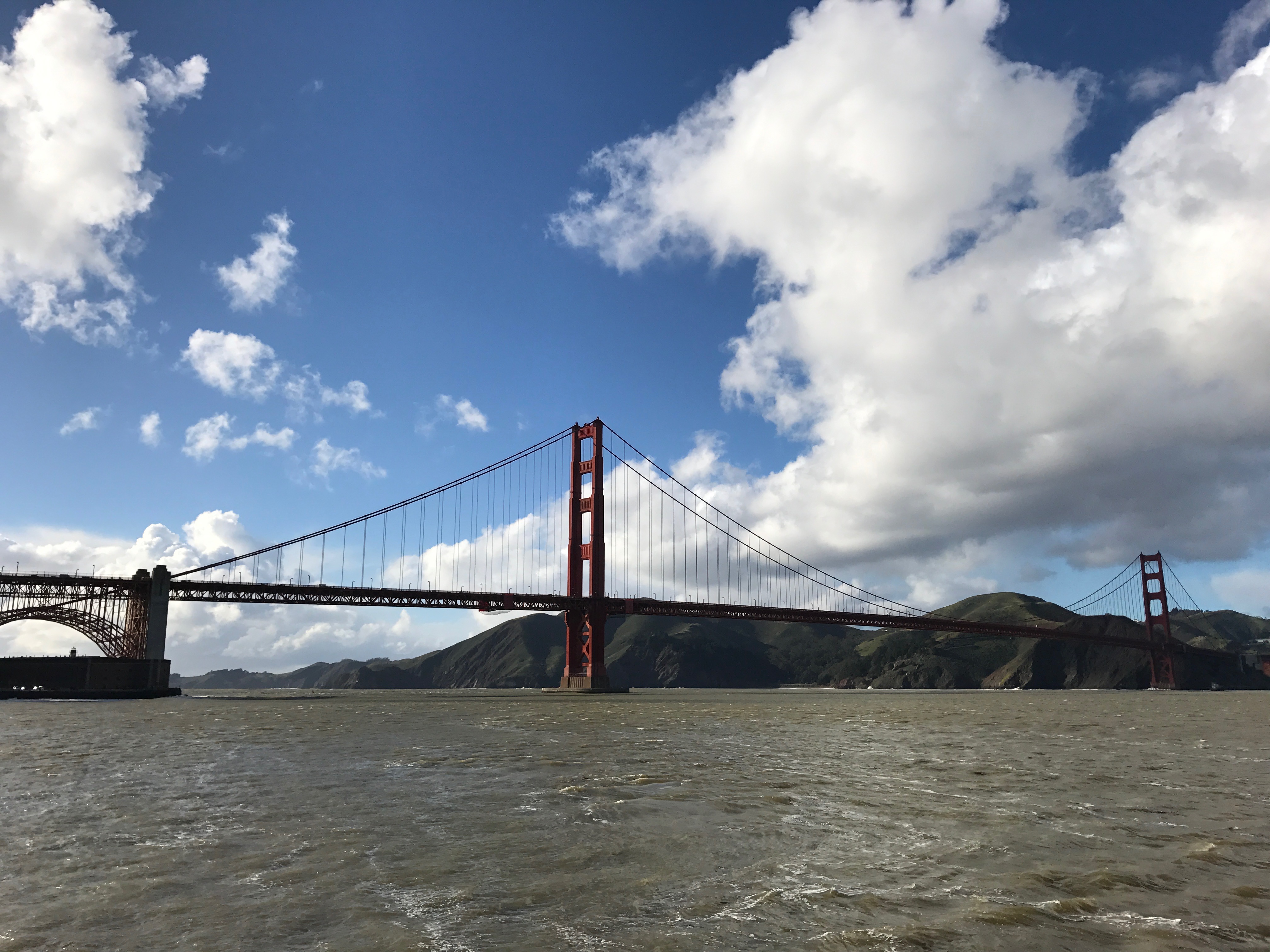 In San Francisco, we were lucky to have @thejamlab refer us to @thearcherysf as a venue for our meetup there. The Archery is a shared space for professional makers, situated in the industrial heart of the Mission, dedicated to retaining creative production in the city. We could not have found a more fitting venue for a feedfeed meetup of the creative community in San Francisco :)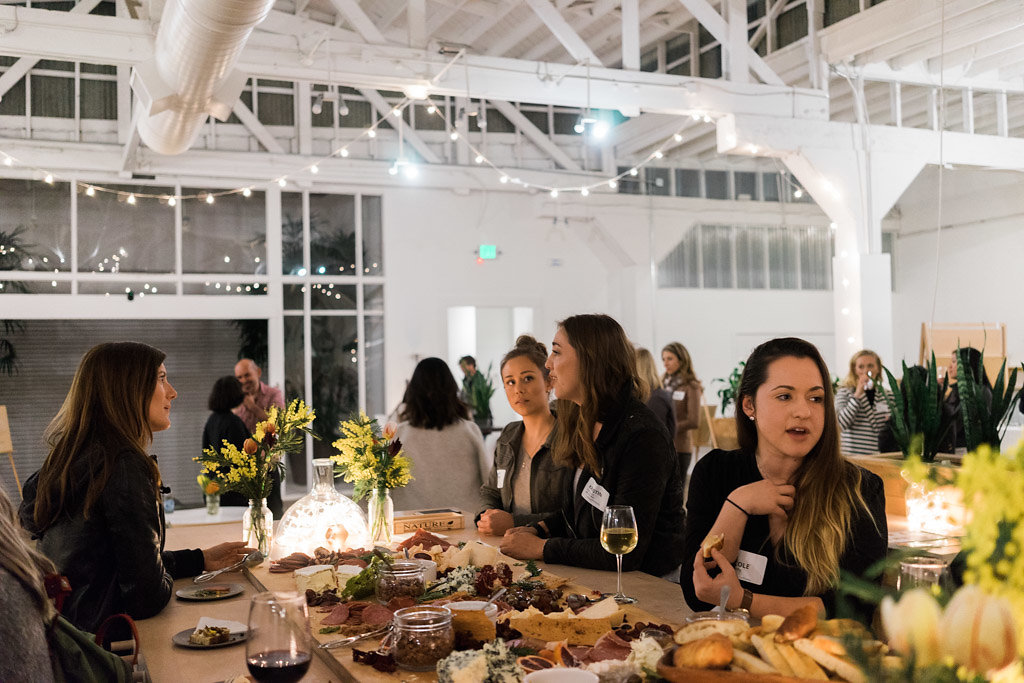 We put together an awesome collaboration between our partners at CUESA who run the farmers' markets at the Ferry Building and Metal and Match Catering who focus on seasonal, local and sustainable ingredients, and in this case using ingredients from the CUESA market to inform the menu they offered. We had the pleasure of meeting and hosting this meetup with Leslie @spottedsf who helped organize the event for The Archery.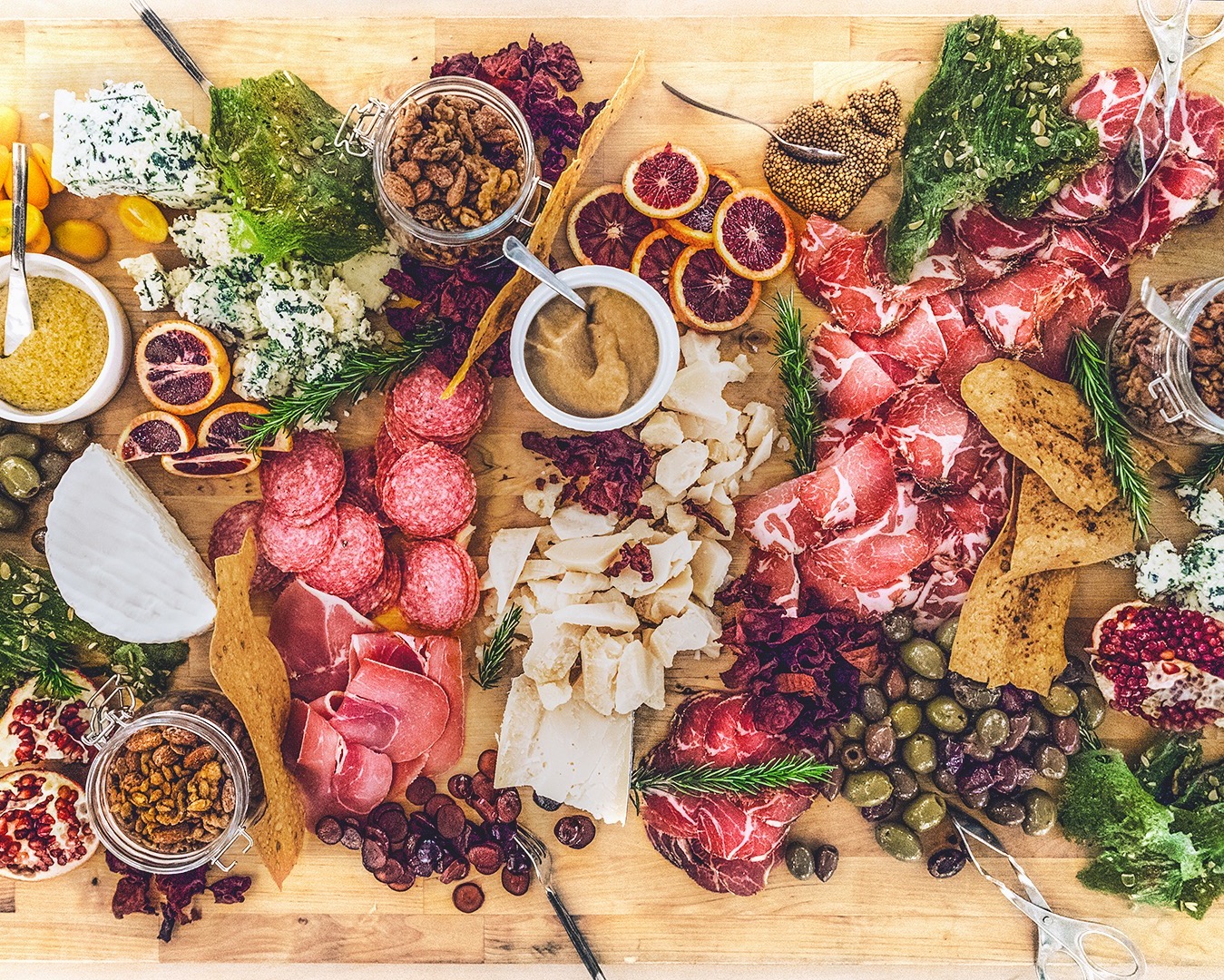 Photo: @honestlyyum
Locally sourced Cheese and Charcuterie Spread, Rojas Farm Farms Citrus, bread and butter Capay Farms romanesco, red beet chips, togarashi brittle, marinated olives, rustic bread and crackers.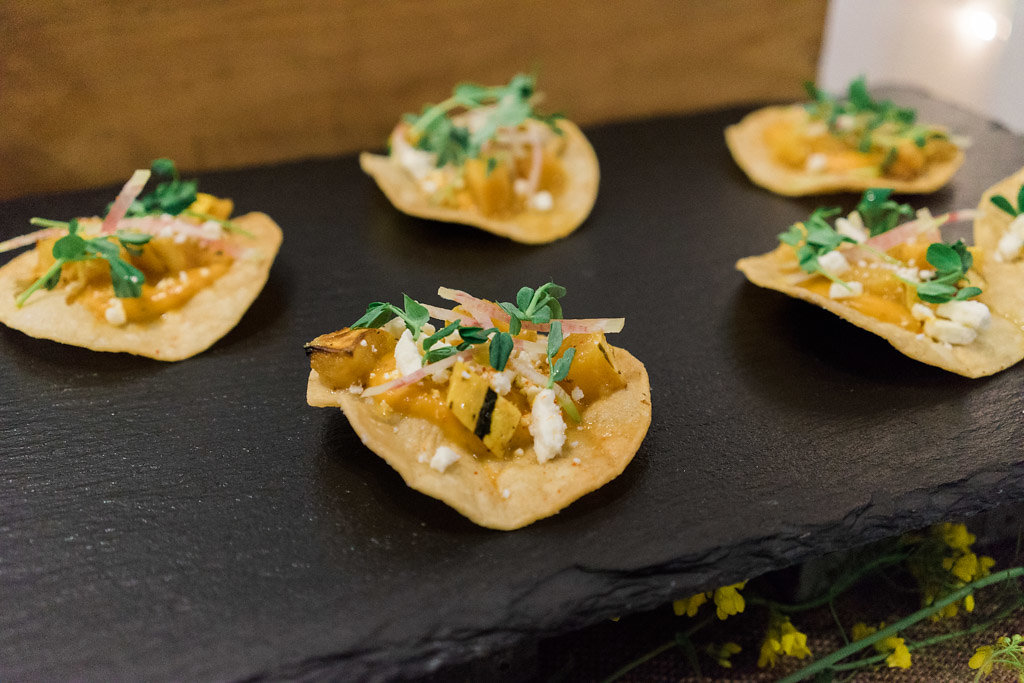 Photo: @misscheesemonger
Pumpkin and Chipotle Tostada with chipotle-pumpkin puree, feta cheese, roasted and pickled delicate squash, Heirloom Organic Gardens watermelon radish, pea tendrils, on a fried corn tortilla.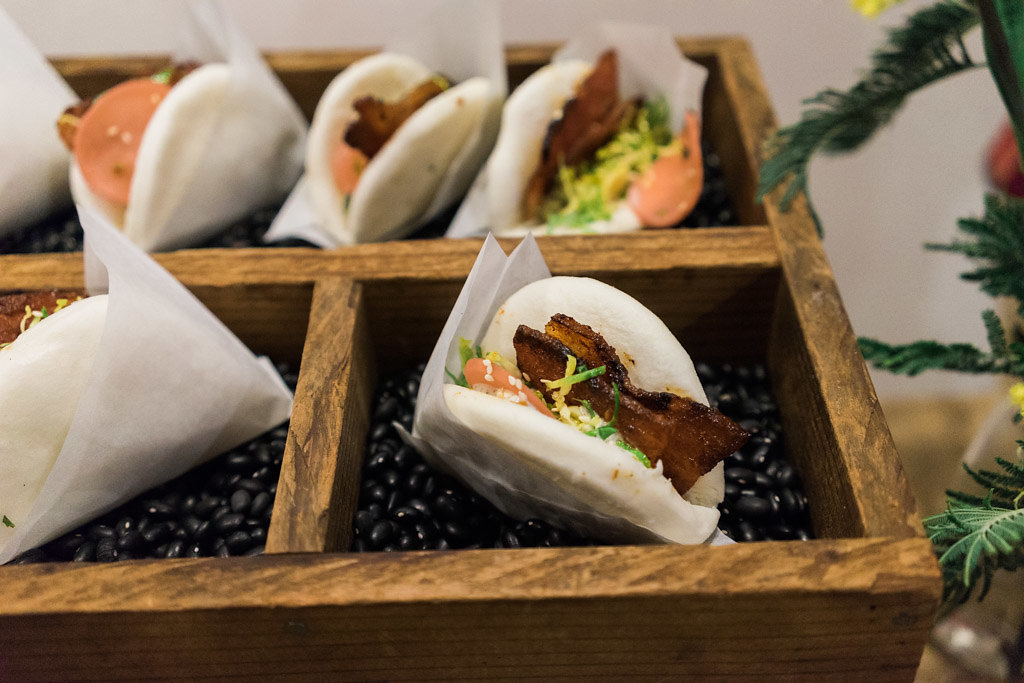 Photo: @misscheesemonger
Miso Bacon Bao with applewood bacon glazed with Aeden Fermented Foods white miso, Icopi Farms brussel sprout slaw, Marin Organic spearmint infused sea salt, and a bao bun.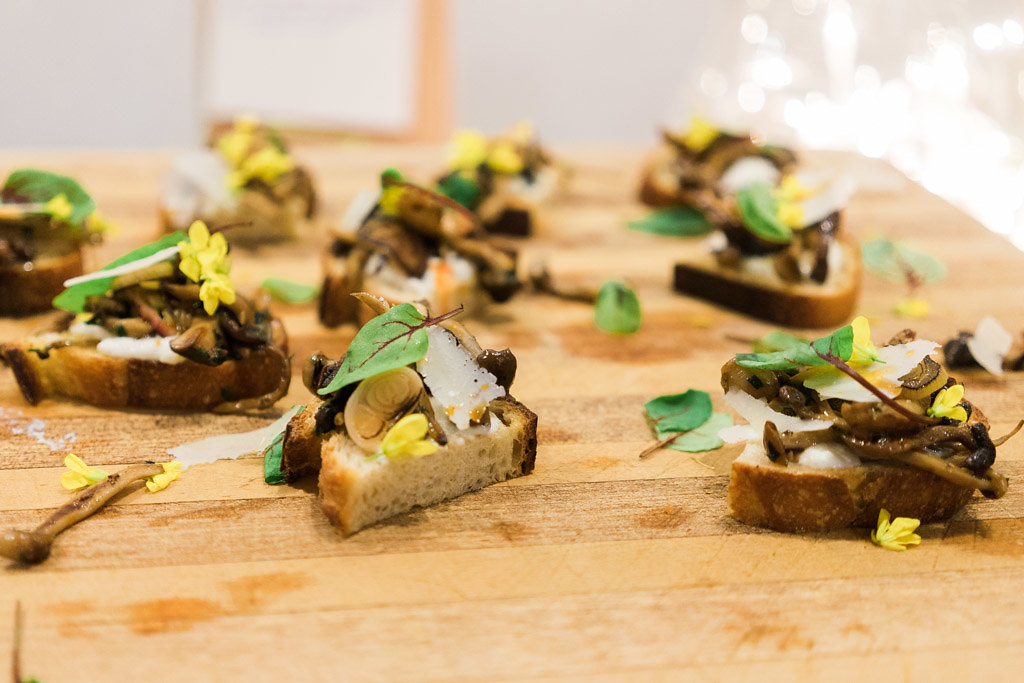 Photo: @misscheesemonger
Roasted Wild Mushroom Tartine - Far West wild mushrooms, charred and pickled Eatwell Farms spring red onion, ricotta, fresno chili oil, mustard flowers, on rustic bread.
All the wine at the San Francisco meetup came courtesy of our partners at Bonterra Organic Vineyards.
But again, the amazing members of the San Francisco creative community were the stars of the show, and it was so good to connect in person with @thejamlab, @snixykitchen, @honestlyyum, @parsleyhealth, @pastrywithjenn, @spottedsf, @theyummyplant, @thecuratedfeast and many, many more!
Stay tuned for our next meetup as part of our many activations at SXSW, coming soon March 10-13th, so if you live in Austin or are flying in, give us a shout at partnerships@thefeedfeed.com.
More from our trip to California: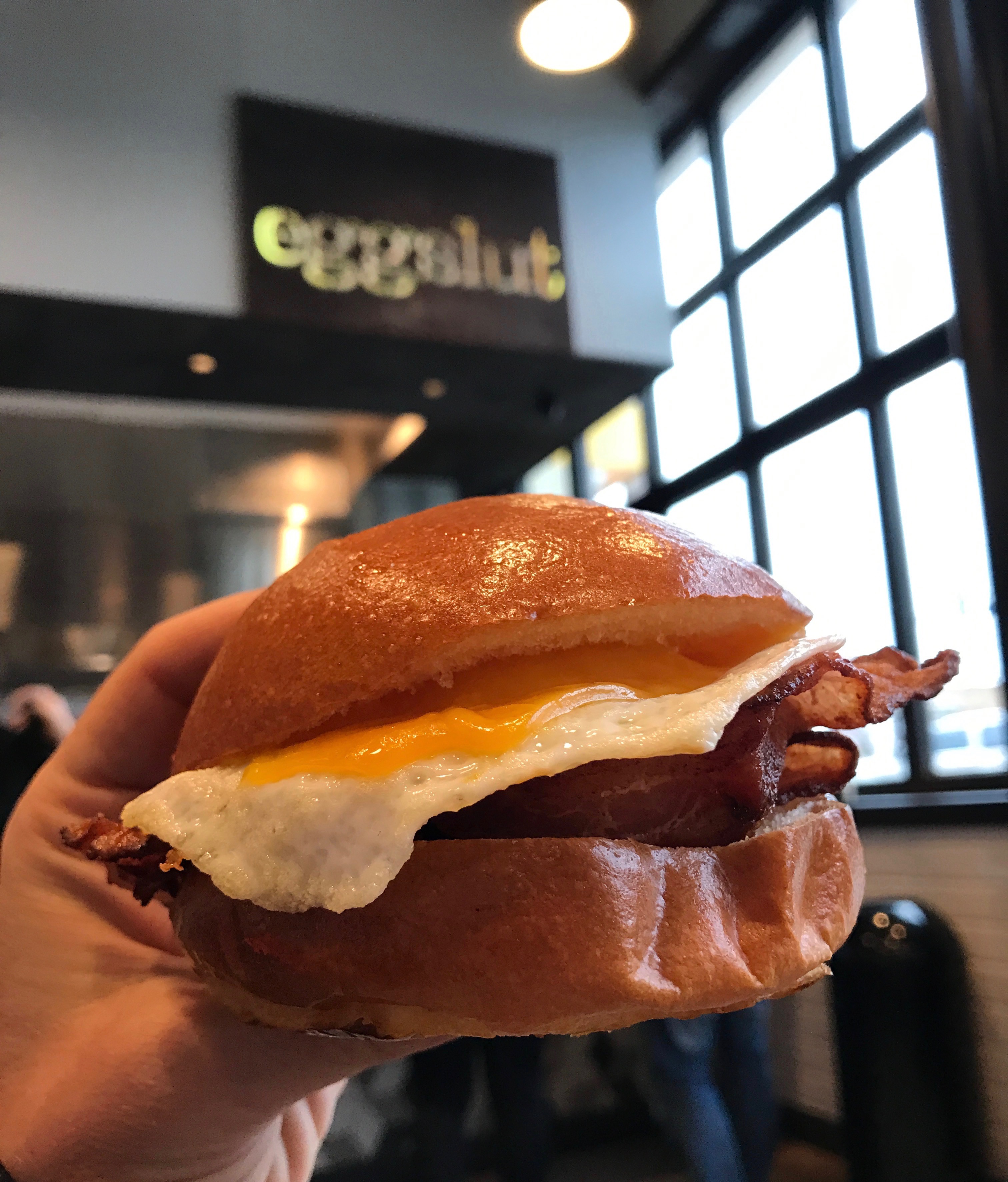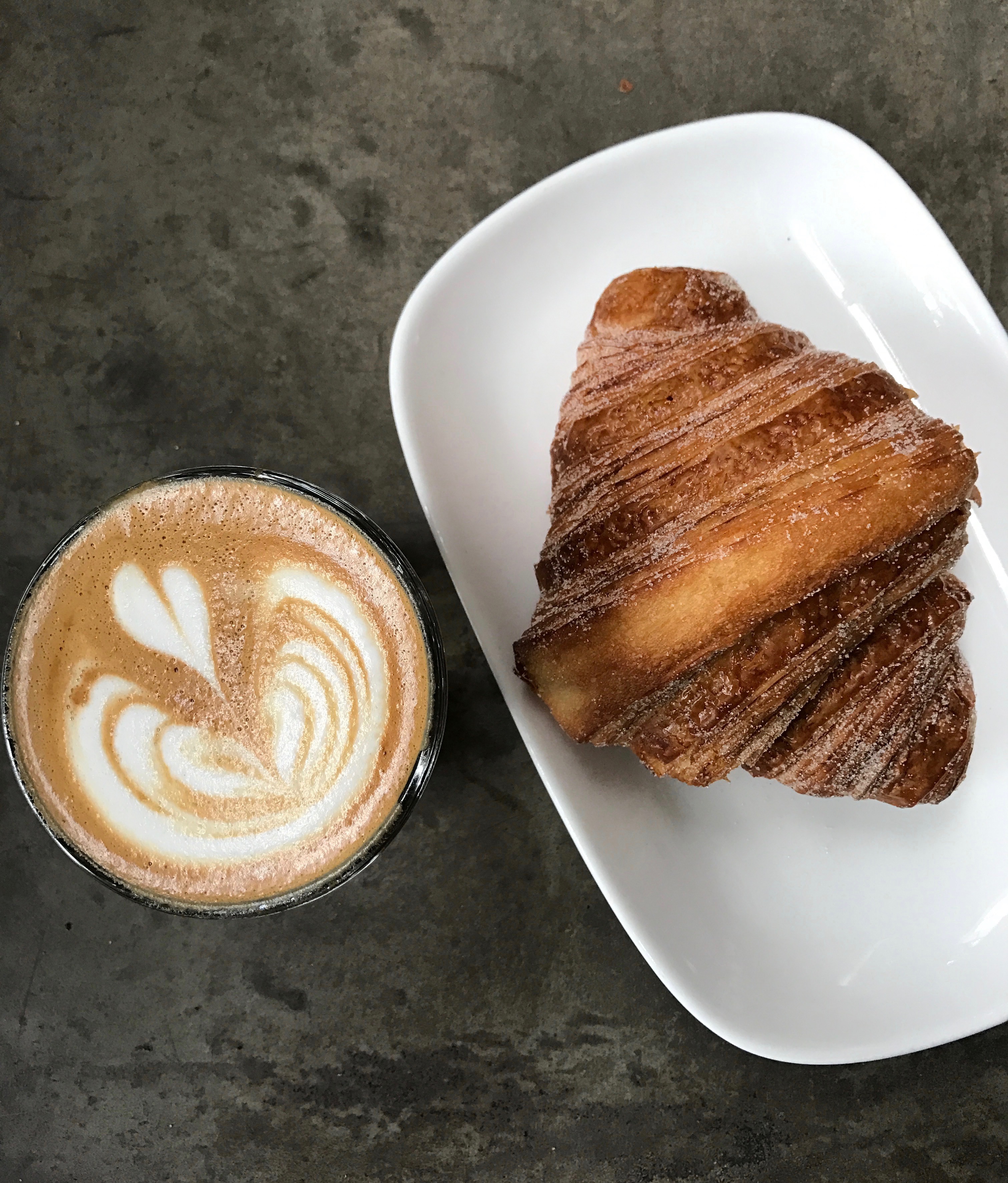 LA has good breakfast :) @eggslut and @intelligentsiacoffee.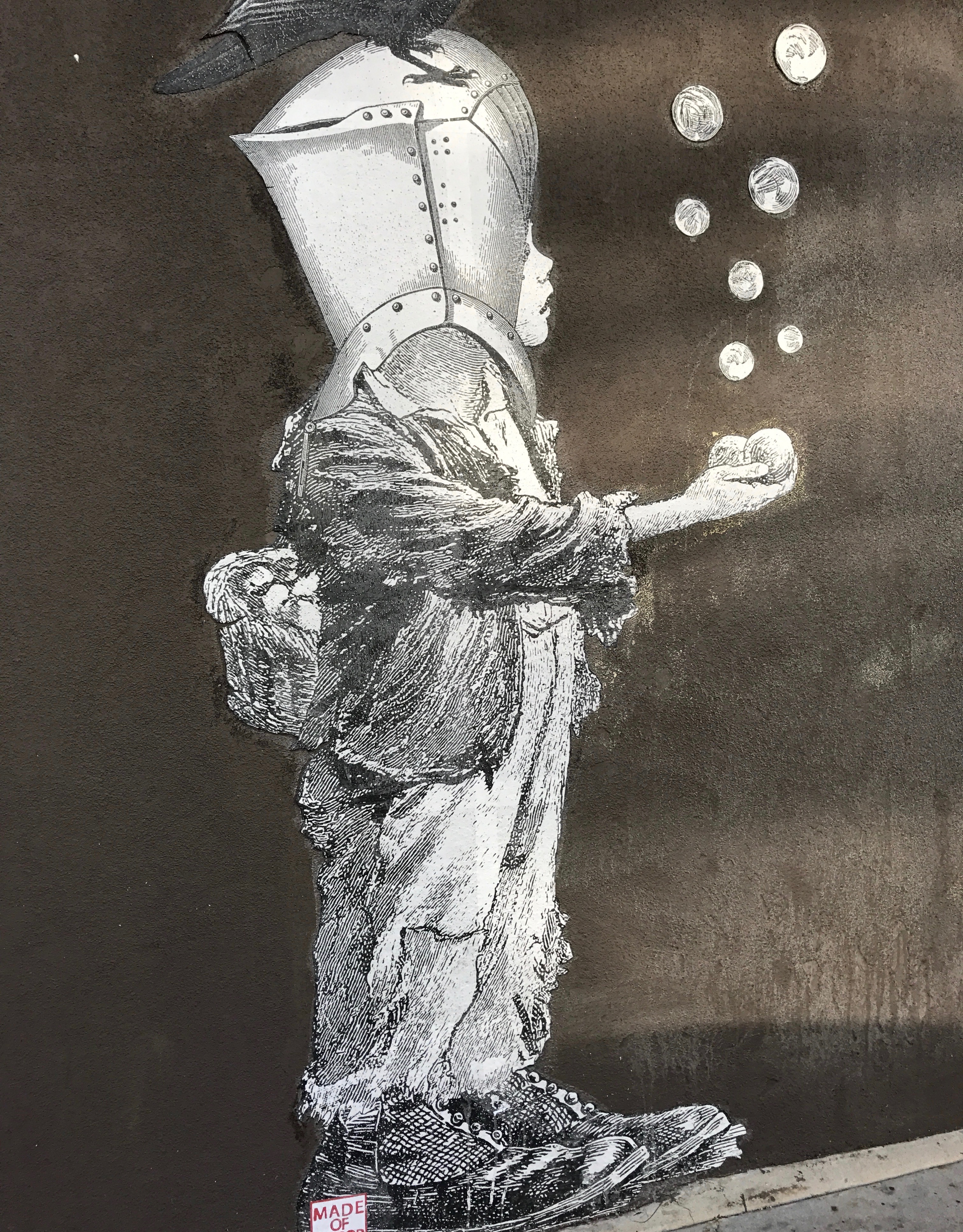 LA street mural @madeofhagop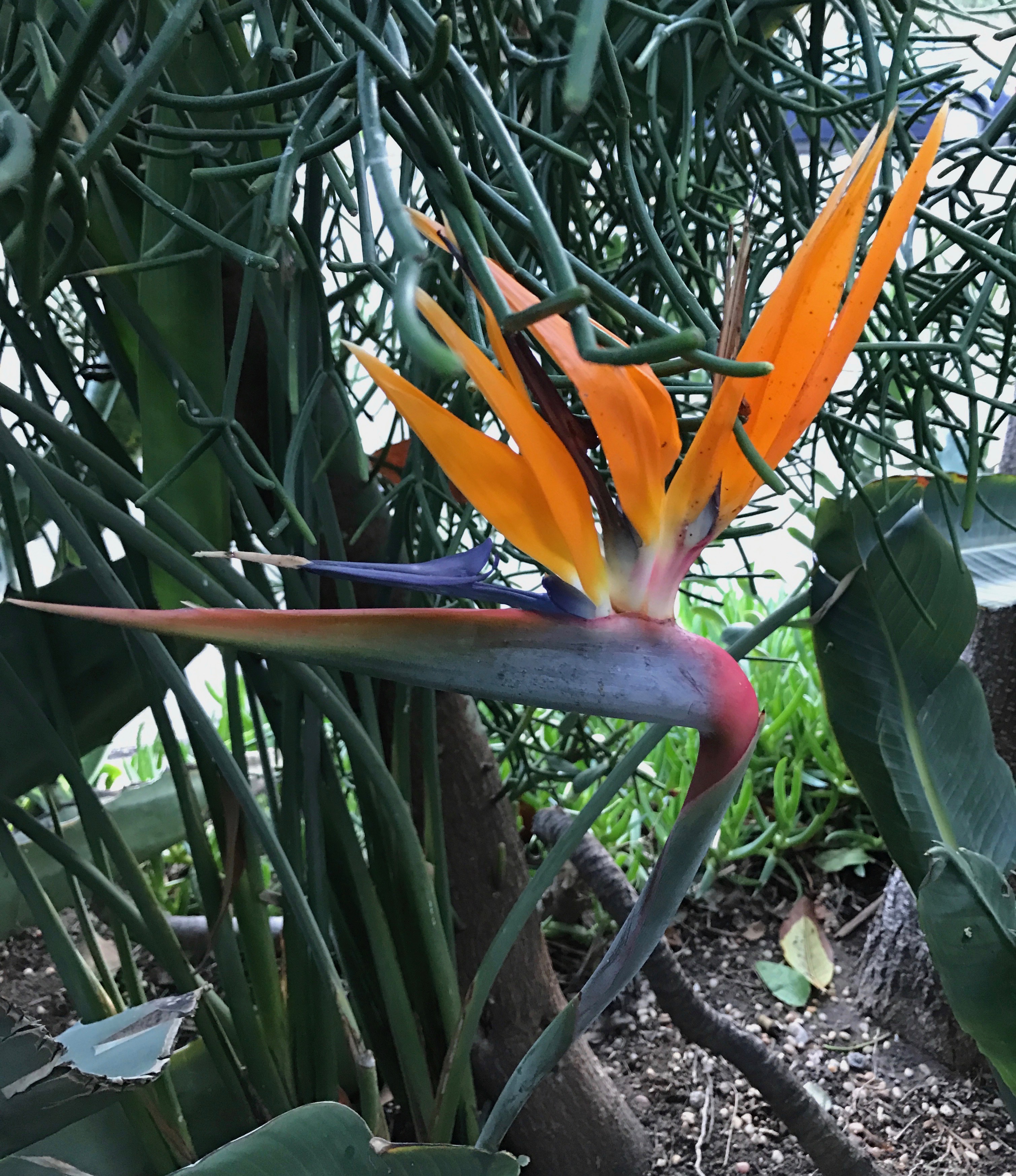 Rain in Cali leads to street flowers!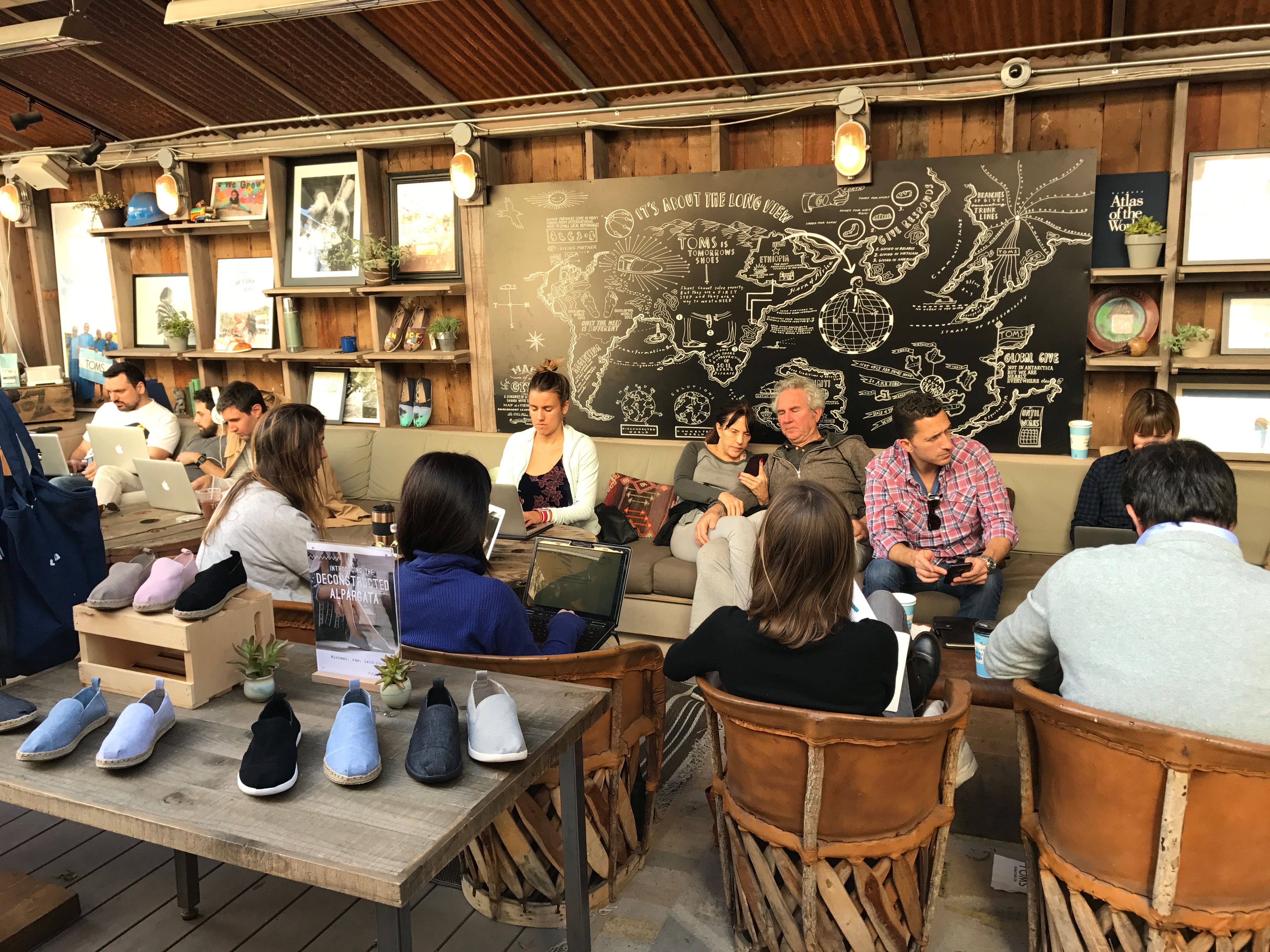 A good hang at Toms in LA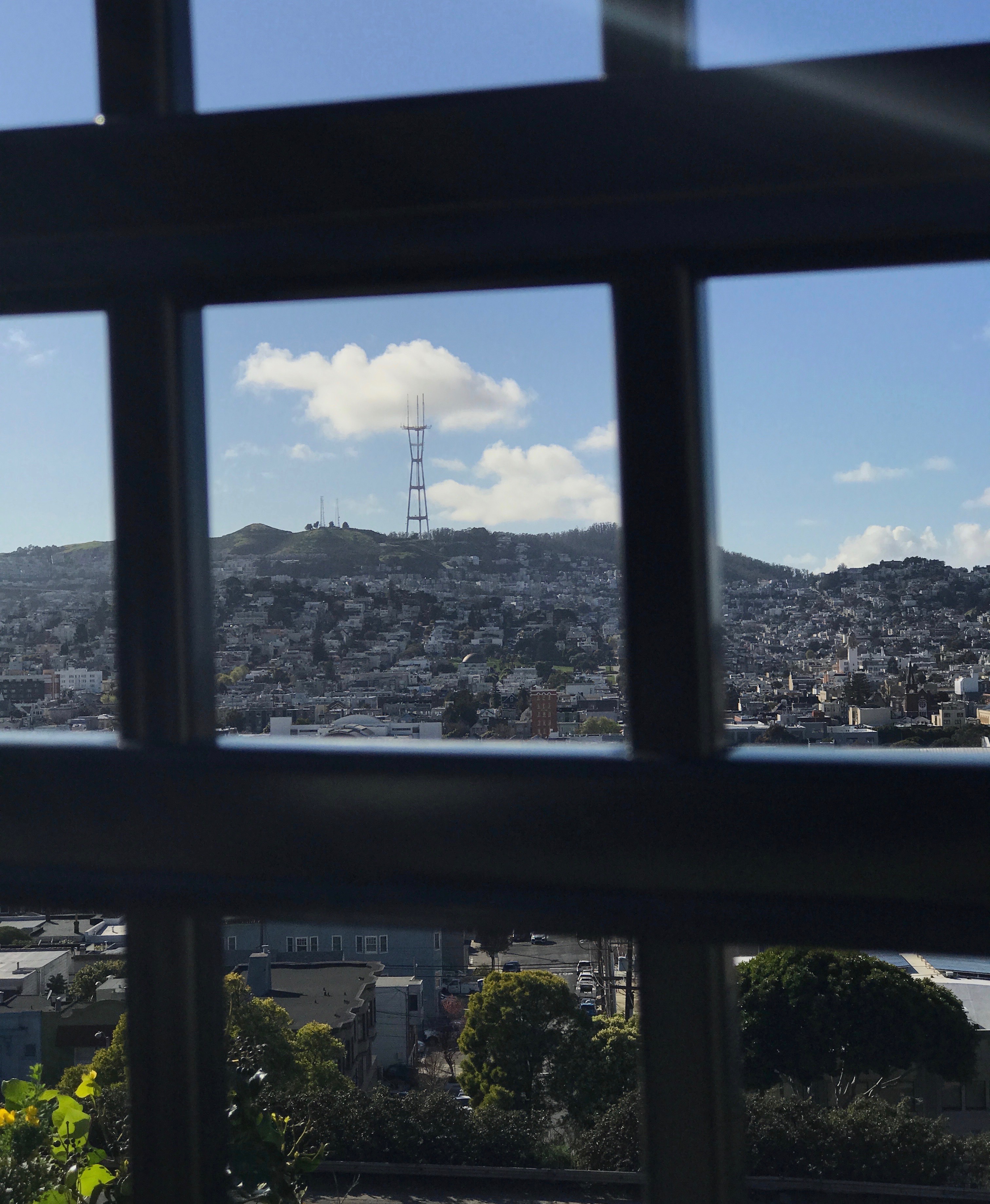 Twin Peaks (framed) in San Francisco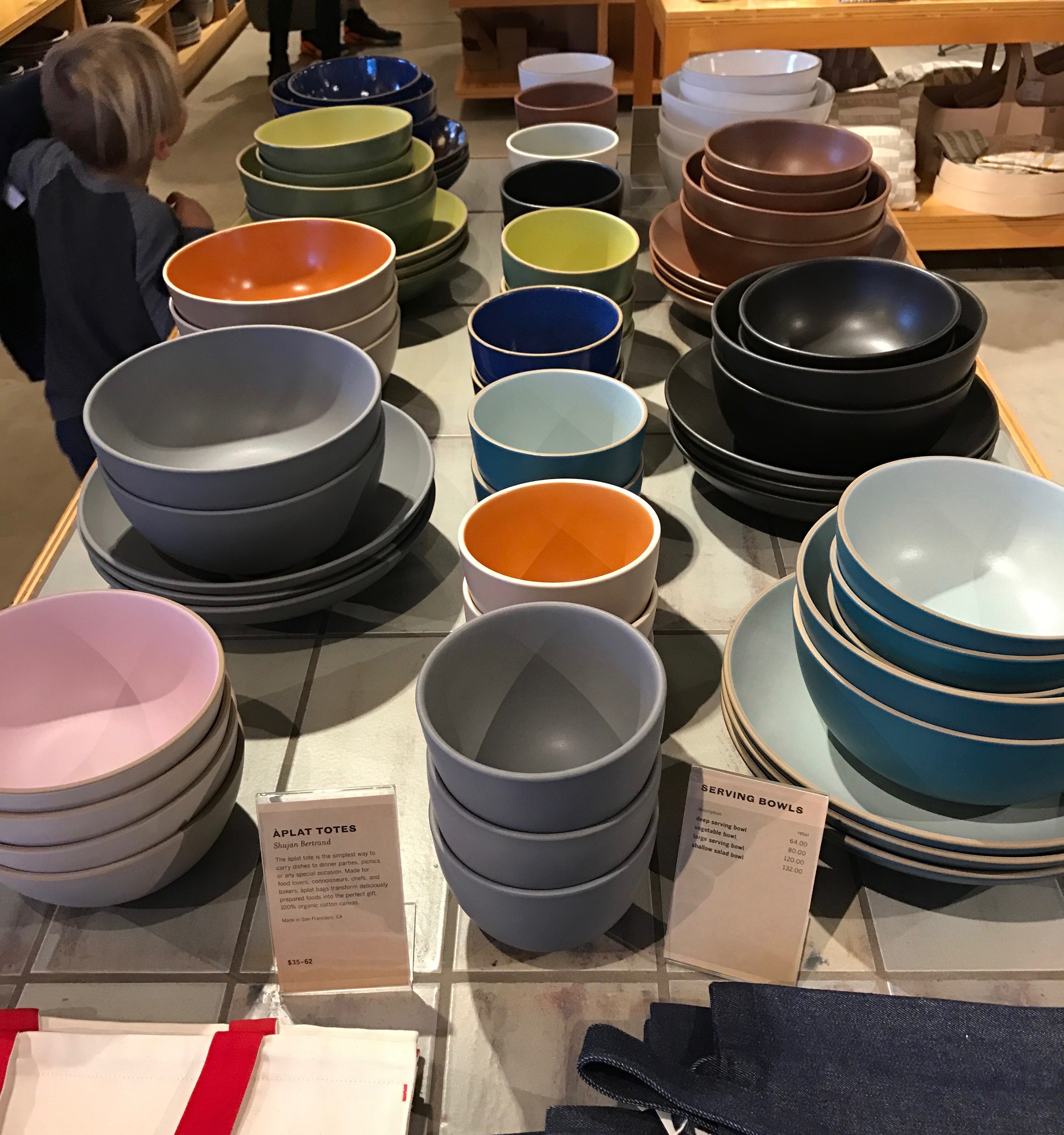 A visit to SF is incomplete without a visit to Heath Ceramics!