Hellmann's #OrganicForThePeople
25+ recipes from the #feedfeed community
This past summer, we partnered with Hellmann's to launch their line of Organic Mayonnaise made with organic cage-free eggs, organic expeller-pressed oil and no artificial flavors or preservatives. Feedfeed editors and community members created 26 incredible recipes featuring Hellmann's three flavors, Original, Roasted Garlic and Spicy Chipotle, for a round-up of summer recipes utilizing fresh ingredients and unique flavors.
We've found some new go-to recipes in this comprehensive list, like @themodernproper's stunning Southwest Style Cobb Salad with Smoky Chipotle Dressing, @cookingwithcocktailrings' Mini Spicy Lobster Rolls, and @college_housewife's Mixed Berry Chocolate Layer Cake. (Yes, cake! Mayonnaise creates an unexpected velvelty texture and enhances the flavor of chocolate.) Browse the recipes below to find your new favorite lunch or dinner, or a few dishes to bring to your next summer gathering!
1. Southwest Style Cobb Salad with Smoky Chipotle Salad by @themodernproper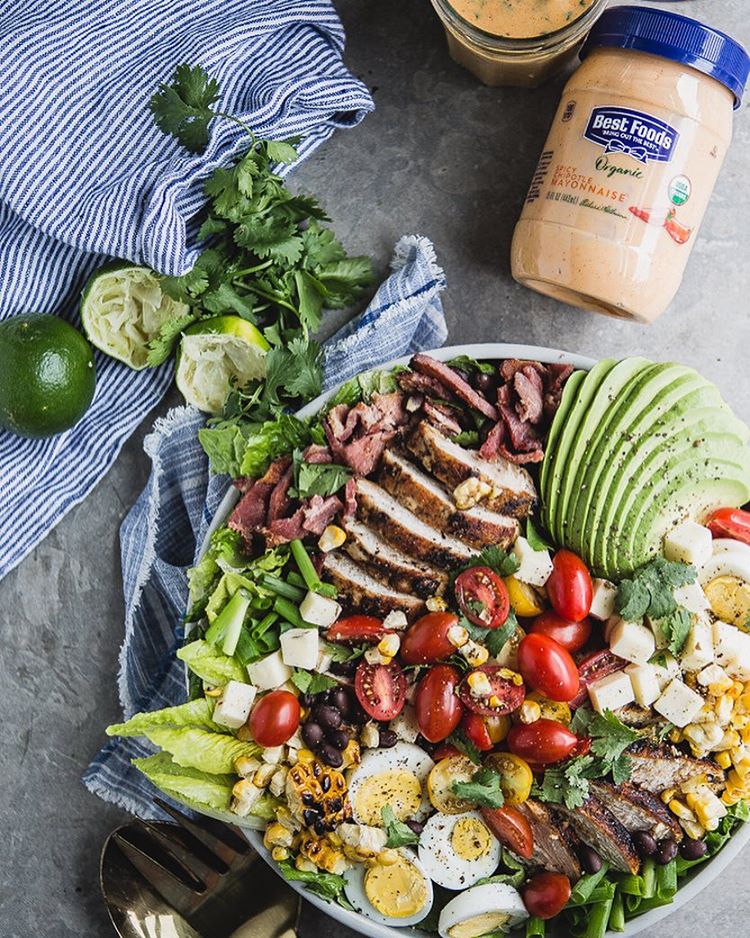 As the @modernproper explains, "This salad is everything your heart desires in one perfect dish and then smothered in what might be the best dressing we've ever created". We couldn't agree more. Grilled chicken atop crisp greens, black beans, tomatoes, corn, avocado, eggs, bacon and cheese; sounds perfect!
2. Poached Eggs on English Muffins with Roasted Tomatoes and Garlic Herb Sauce by @kevmasse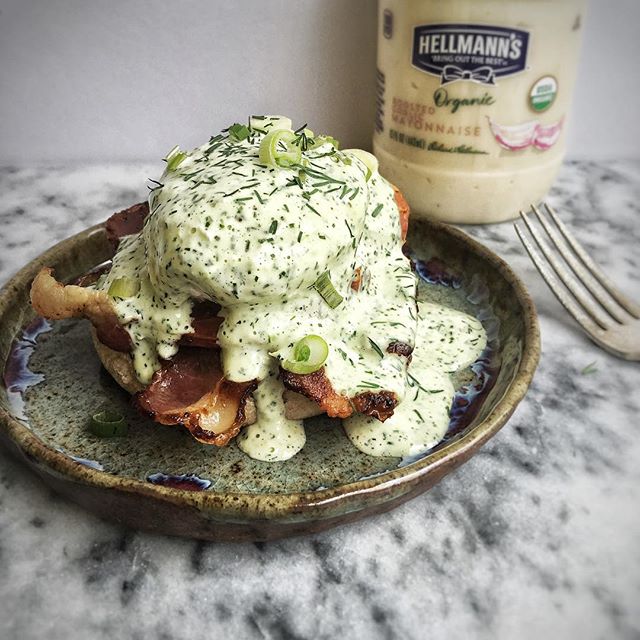 Master the skill of poaching eggs, and then make this take on eggs benedict for Sunday brunch!
3. Grilled Summer Salad with Spicy Chipotle Vinaigrette by @meatballssmama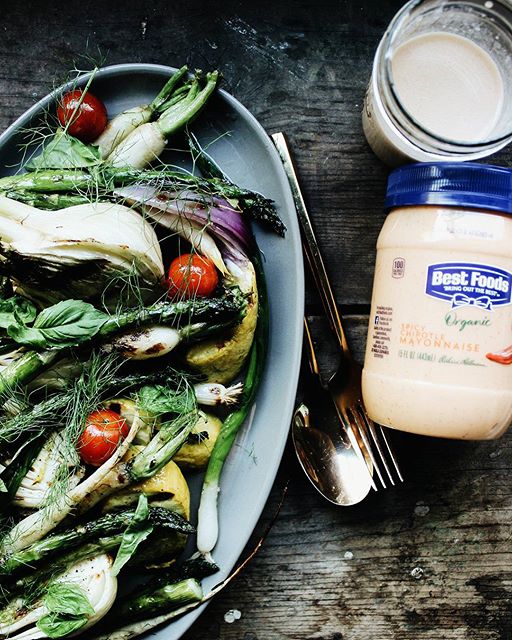 Change up your salad routine by grilling your veggies for a delicious smoky flavor. Paired with a spicy vinaigrette, this salad will be your new go-to this summer!
4. Mexican Dragon Bowls with Spicy Chipotle Sauce by @feedmedearly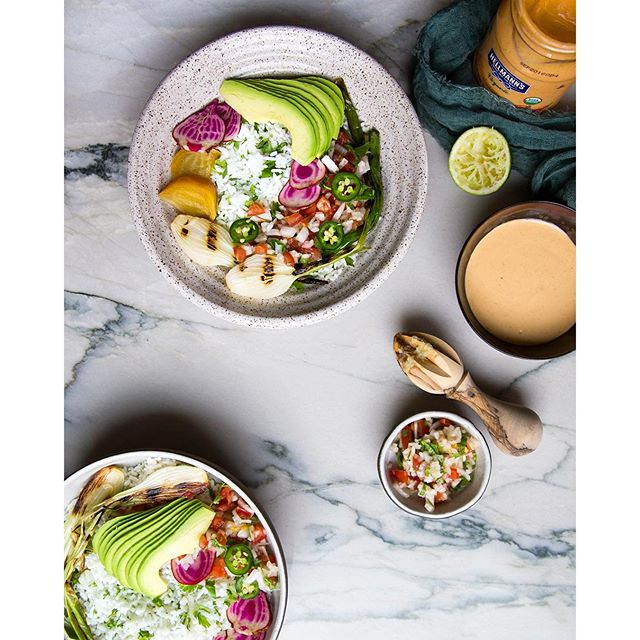 Perfect for busy weeknights, these bowls are easy to throw together and a great way to incorporate more fresh, seasonal vegetables into your diet. Prep veggies for the week, and assemble bowls each day for a quick meal.
5. Deviled Eggs with Smoked Salmon, Paprika and Chives by @college_housewife
We love the addition of smoked salmon to these perfect deviled eggs.
6. Crispy Shrimp Po'Boy with Zesty Chipotle Remoulade by @thedaleyplate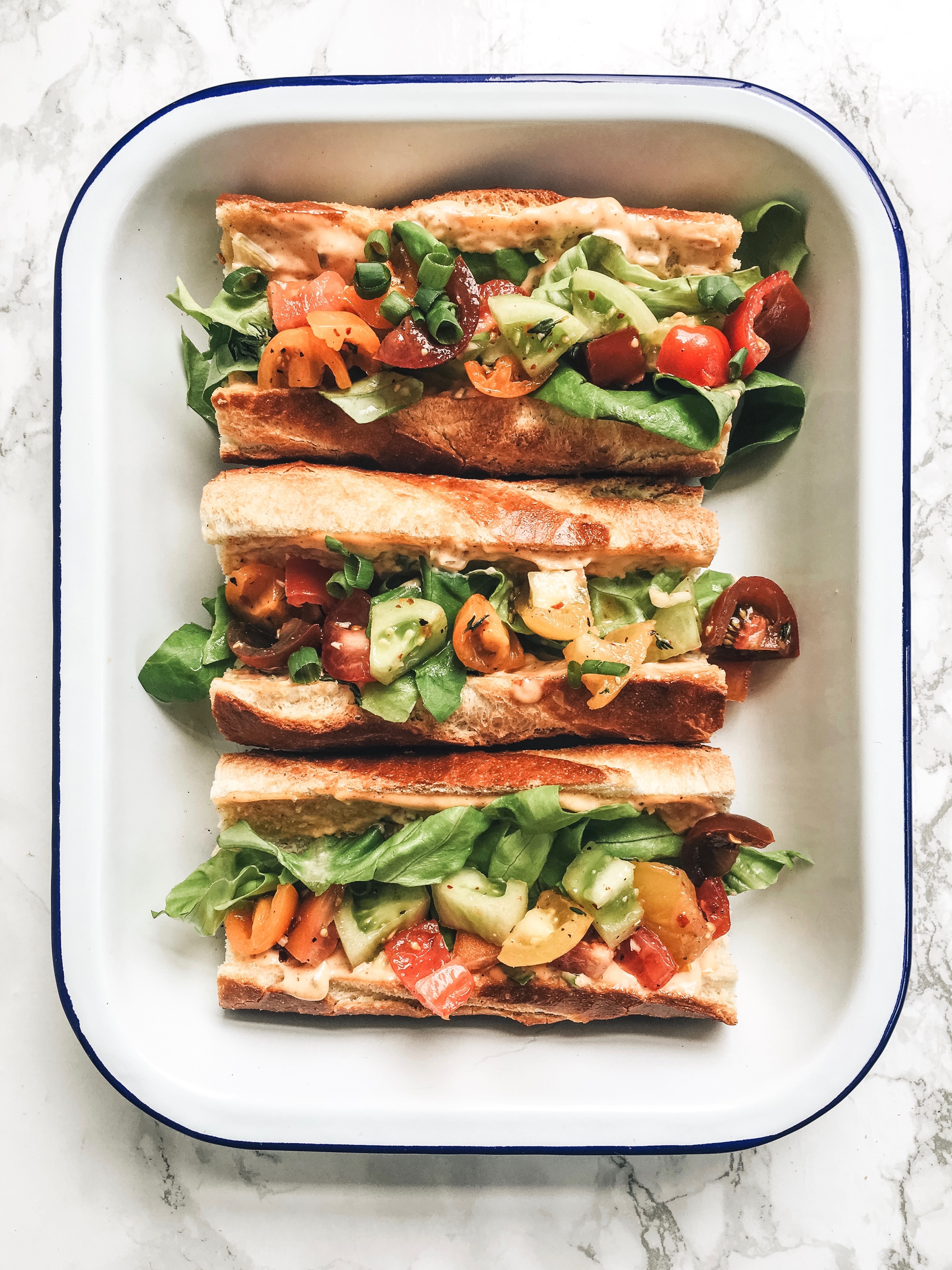 There's nothing about this Po'Boy that doesn't sound good. Crispy shrimp, juicy tomatoes, crisp greens and a zesty chipotle remoulade- we're in!
7. Roasted Potato Wedges with Lemon and Herb Aioli by @amandafrederickson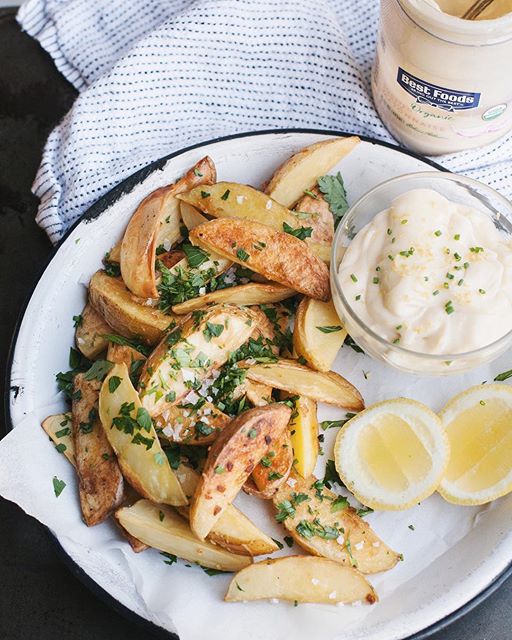 Pair these easy roasted thick-cut wedges and creamy aioli with your favorite burger.
8. Mini Spicy Lobster Rolls with Sriracha and Ponzu Sauce by @cookingwithcocktailrings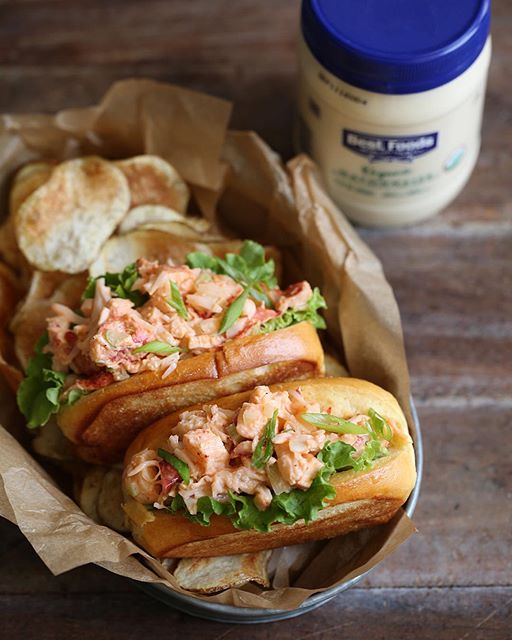 Lobster Rolls are a summer staple on the East Coast, and this recipe makes it easy for you to enjoy one in the comfort of your own home. Bring these to your next summer gathering; your friends and family will thank you!
9. Spicy Niçoise Salad by @feedmedearly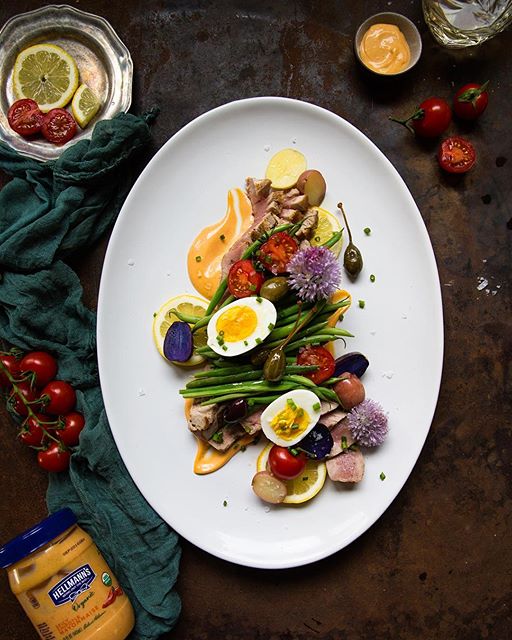 Spicy chipotle dressing is a welcome addition to crisp veggies in this classic French Salad.
10. Green Chile Pimento Cheese Chicken Burgers by @dad_beets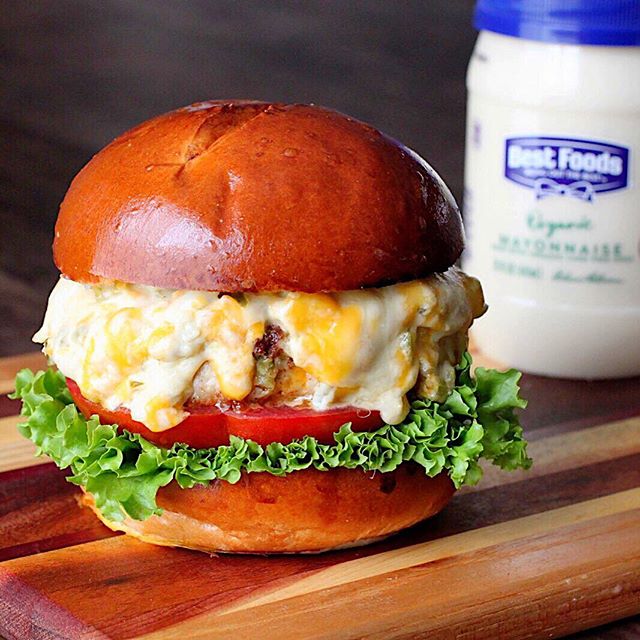 This mouth-watering burger definitely deserves a place in your summer BBQ rotation!
11. Classic Lobster Rolls by @amandasplate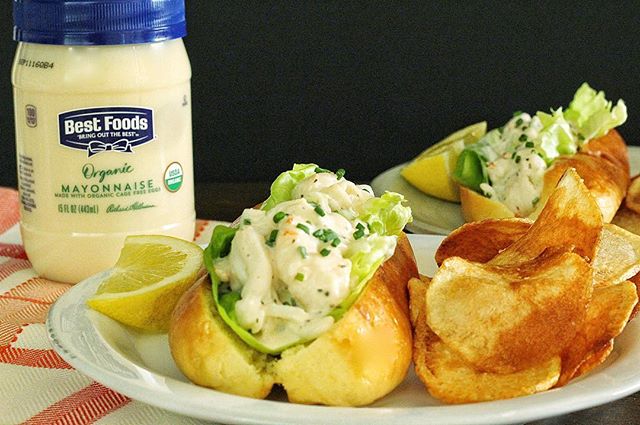 You won't regret keeping it simple with the classic flavors of this Lobster Roll.
12. Spicy Chipotle Secret Burger Sauce by @thefauxmartha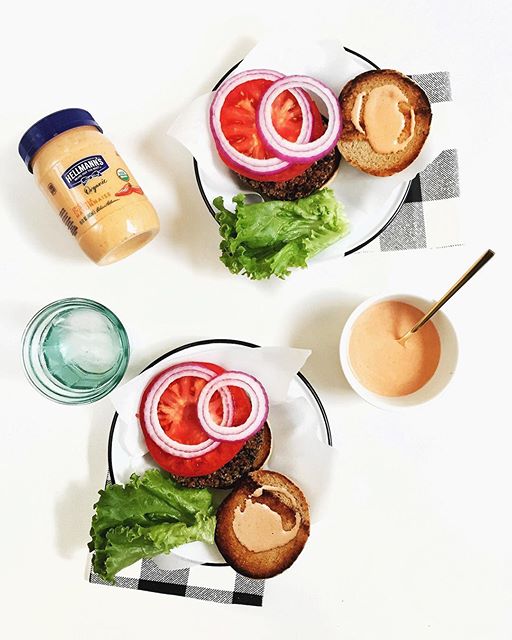 The secret to the perfect burger is this spicy chipotle sauce that lends just the right amount of spiciness and creaminess for exquisite flavor with each bite.
13. Grilled Corn and Fennel Salad by @abrowntable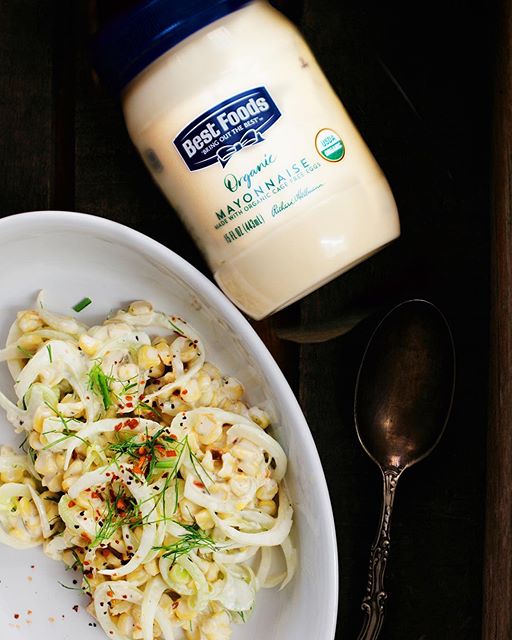 A salad to accompany all of your burgers, this grilled corn and fennel salad combines heat, smokiness, and a satisfying crunch.
14. Chocolate Layer Cake with Mixed Summer Berries by @college_housewife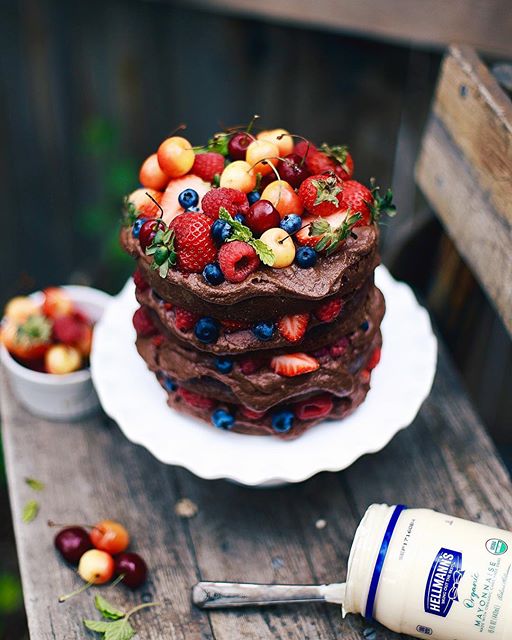 You've probably never thought to use mayonnaise in a chocolate cake, but it adds a surprisingly rich texture and complementary flavor, while enhancing the chocolate.
15. Mediterranean Pasta Salad by @amandasplate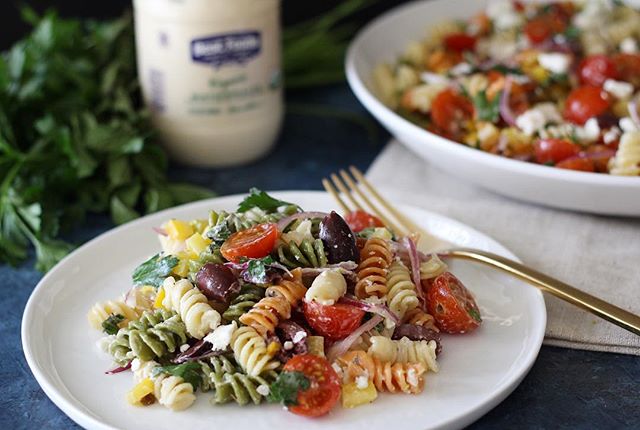 This creative take on pasta salad includes kalamata olives, feta and pistachios.
16. Chicken Salad with Tarragon and Red Onion by @amandafrederickson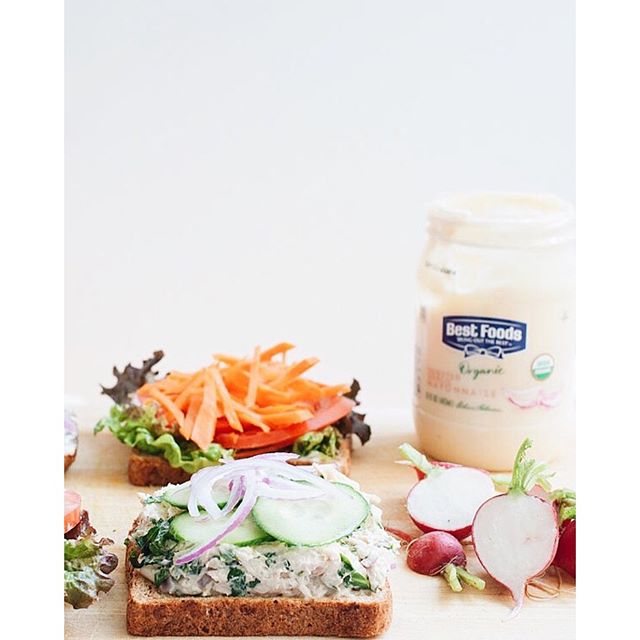 Enjoy this refreshing chicken salad in a sandwich or straight from the bowl as a side dish. Hellmann's Organic Roasted Garlic Mayonnaise adds an extra kick!
17. Spiced Egg Salad with Cilantro and Green Onions by @abrowntable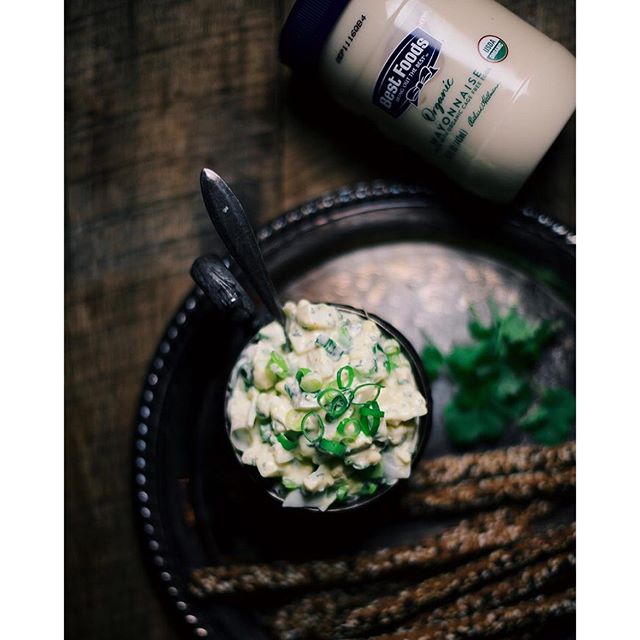 We love this Indian-inspired spin on classic egg salad, with a hint of garam masala toasted coriander seeds for a mild smoky flavor.
18. Curried Chicken Salad Lettuce Wraps by @dad_beets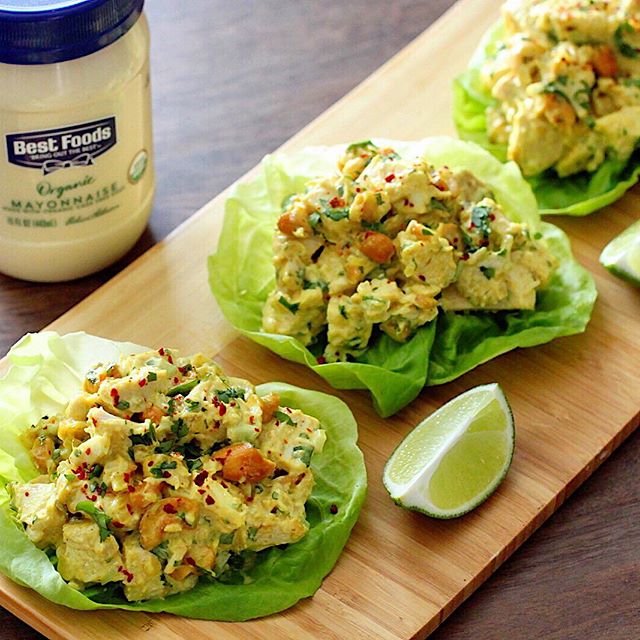 Lettuce wraps are an excellent healthy dinner for a busy night. Make this flavorful chicken salad ahead of time and let everyone assemble their own wraps.
19. Za'atar and Herbed Chicken Salad Pita Sandwiches by @cookingwithcocktailrings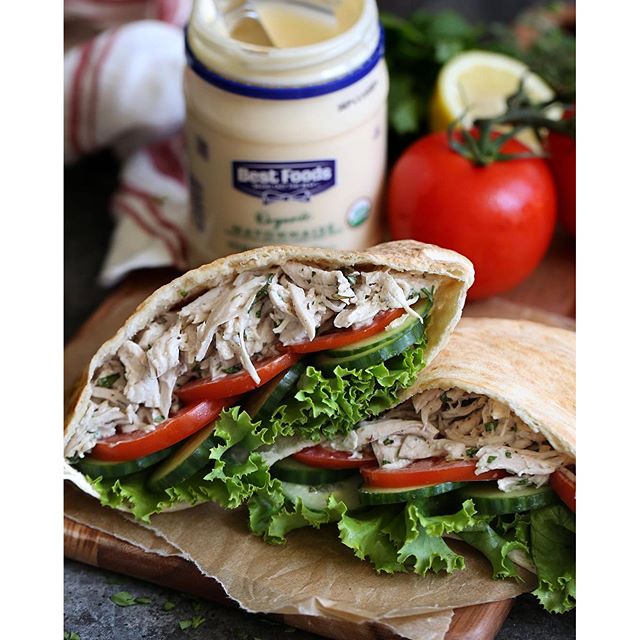 Look forward to your brown bag lunch with this tasty pita sandwich.
20. Brussels Sprout Salad with Fennel and Caramelized Shallots by @kevmasse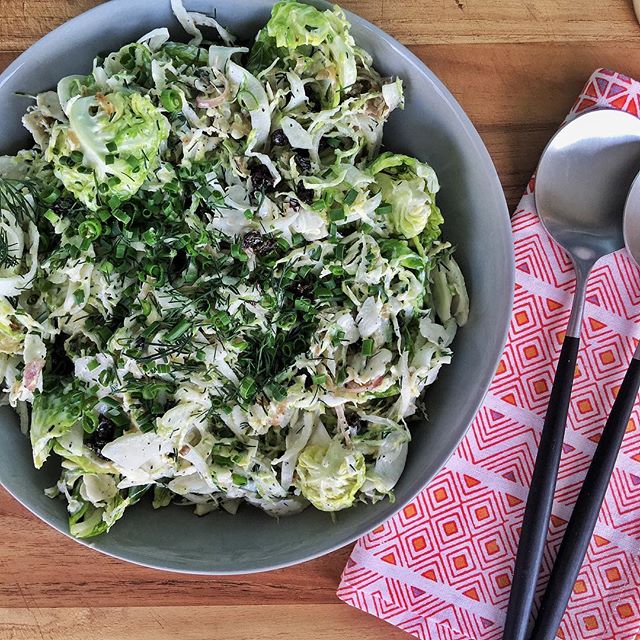 This cruciferous salad packs plenty of flavor with a roasted garlic and shallot herb dressing!
21. Chicken and Avocado Sandwich with Garam Masala Mayo by @julesfood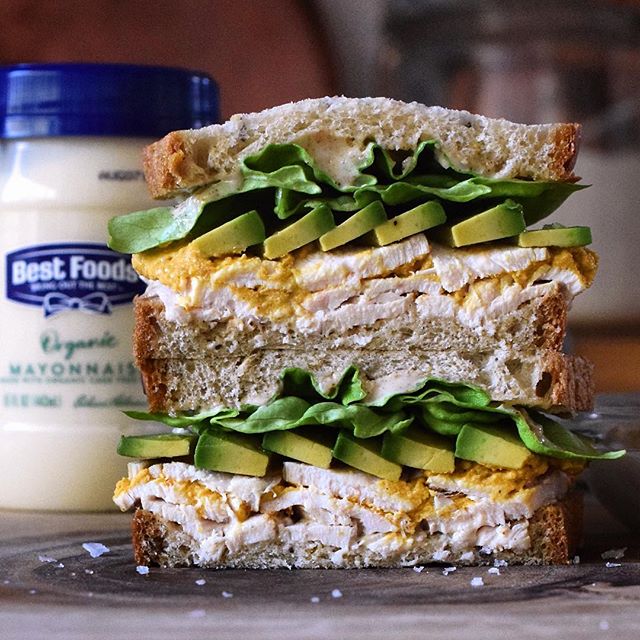 The creaminess of the avocado and spiced mayo pairs perfectly with tender chicken and fresh bread.
22. Sweet Potato Fries with Chipotle Mayo Dipping Sauce by @meatballssmama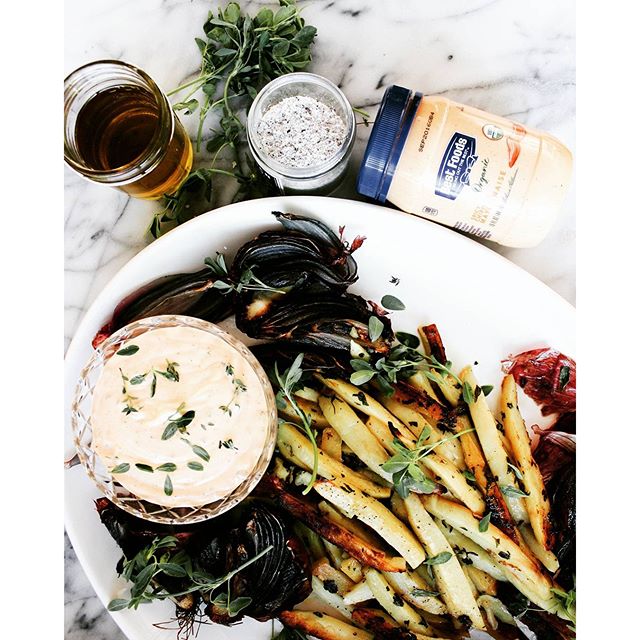 Sweet potato fries are a satisfyingly sweet/salty side dish, especially when paired with a spicy mayo for an extra kick.
23. Chipotle Summer Slaw by @thefauxmartha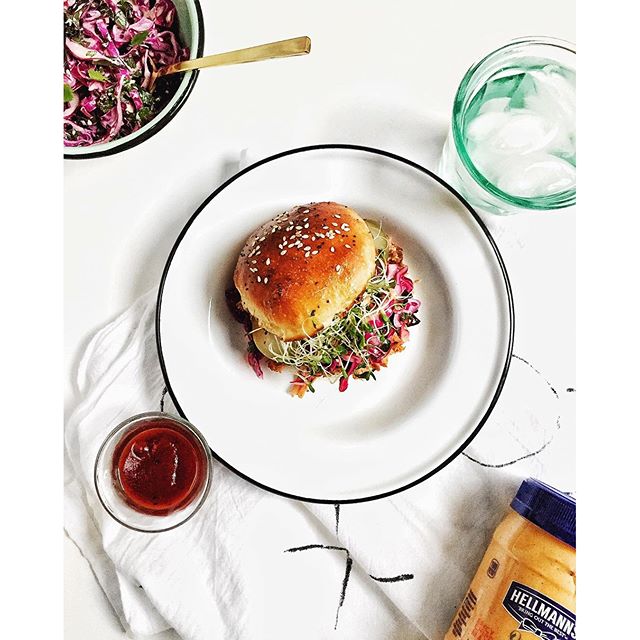 Skip the store-bought and make this easy slaw packed with fresh summer vegetables tossed in creamy chipotle mayo. Eat as a side dish or on top of a burger, like @thefauxmartha did here.
24. Herbed Deviled Eggs by @mattarmendariz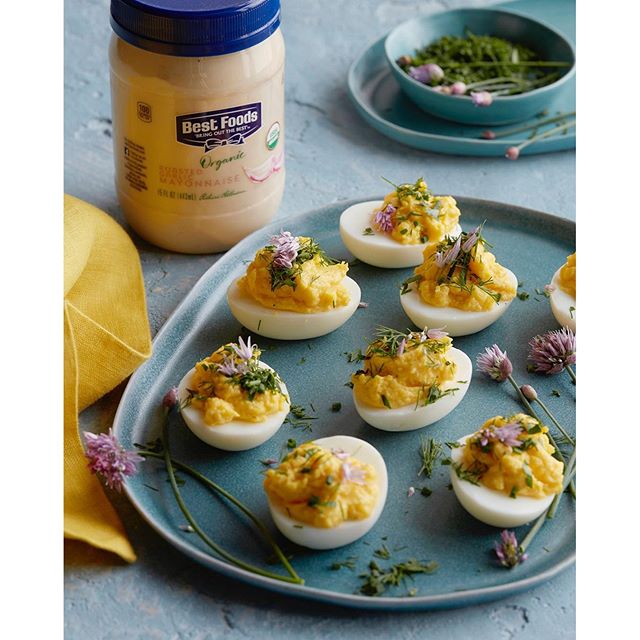 These herbed garlic deviled eggs will disappear quickly at your next summer gathering!
25. Mexican Style Corn Salad with Green Onion, Radishes, Cotija Cheese & Chipotle Crema by @themodernproper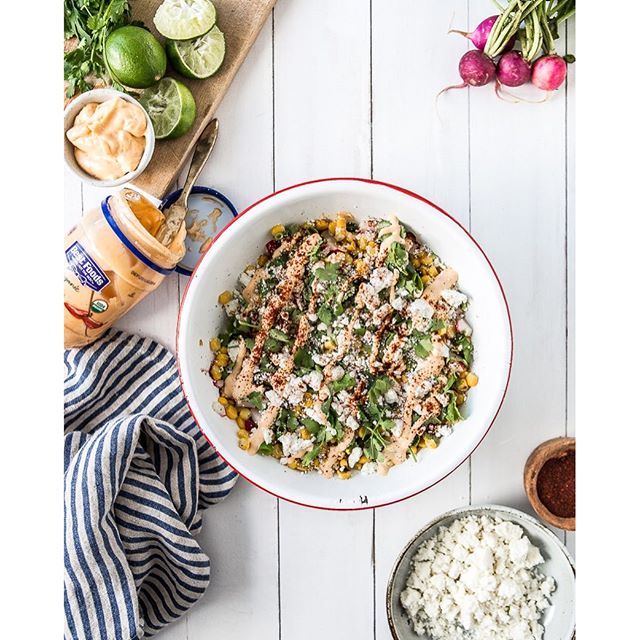 This salad is far from boring. Get all of the best flavors of Mexican Street Corn in one easy salad to feed a large group of people.
26. Grilled Halibut with Grilled Corn and Tomato by @mattamendariz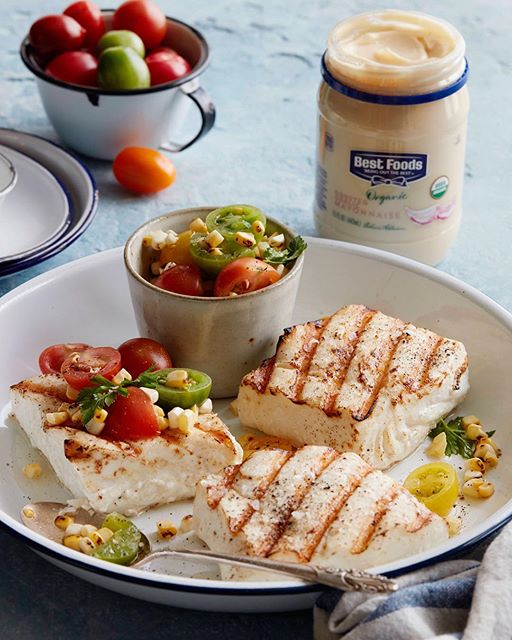 Get out your grill and try this easy, perfectly grilled halibut. A corn and tomato salsa is the perfect fresh topping.