Zucchini Salad with Lemon, Toasted Hazelnuts and Parmesan Cheese
With Bonterra Organic Wines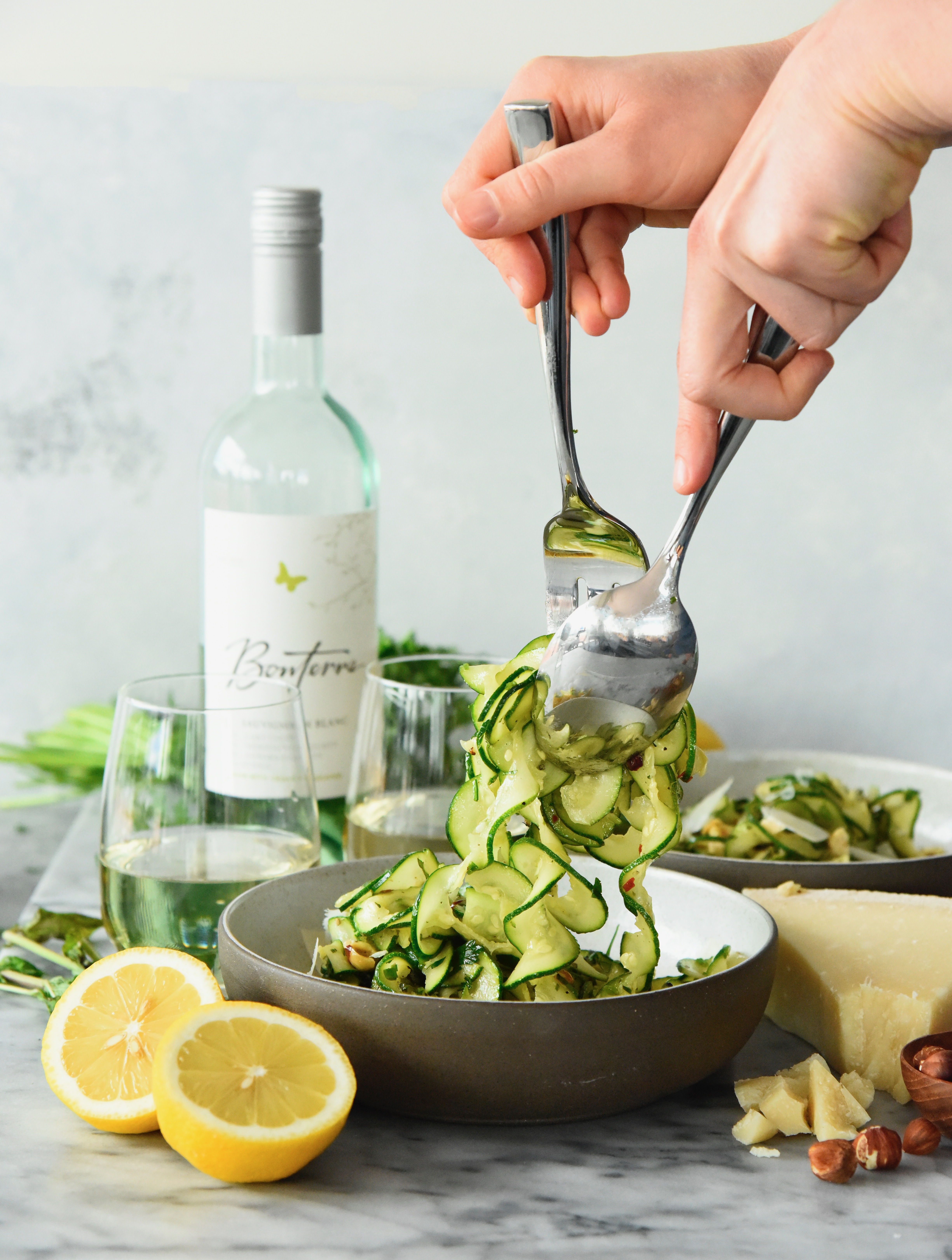 serves 6-8
Ingredients:
1/2 cup raw hazelnuts
2 lbs zucchini, washed and ends trimmed
2 lemons
1/2 cup olive oil
salt and freshly ground black pepper
red pepper flakes, to taste
1/2 cup hazelnuts
1/2 cup shaved Parmesan cheese
2 tbsp minced chives
1 tbsp chopped mint
2 tbsp chopped parsley
Directions:
Preheat the oven to 350˚F. Place the hazelnuts on a baking tray and toast for about 8 minutes. Let cool slightly, then place in a tea towel and rub the skin off. Chop coarsely and set aside.
Meanwhile, spiralize the zucchini and place in a large bowl. Season with salt and let site for about 15 minutes, then drain off water.
In a small bowl add the zest and juice of both lemons. Season with salt and pepper, then slowly whisk in the olive oil. Add the dressing to the zucchini and toss to coat. Season with red pepper flakes and more salt and pepper. Add the chopped hazelnuts, Parmesan cheese and herbs and serve.