Feedfeed x Austerity @ Ada Street Cafe, Chicago
Feedfeed x Austerity
In late March, we kicked off a
series of three dinners
across the country with
Austerity Wine
- celebrating #FeedFeed & #SimplyElevated - these dinners have spanned the country and taken us from Los Angeles, to Chicago & then to New York City. What we have loved about each of the dinners is that we've not only gotten a chance to connect with our community in these cities, but we've been able to do so over great food & even better wine!
Photo Credit: Josh Marrah
(Ada Street Staff)
Our Chicago dinner, which took place at
Ada St. Cafe
was a tour de force of expertly paired food and wine, at the hands of Chef Joanna Stachon & Winemaker Steven DeCosta. We even enjoyed Burrata flown in from Italy - how amazing is that?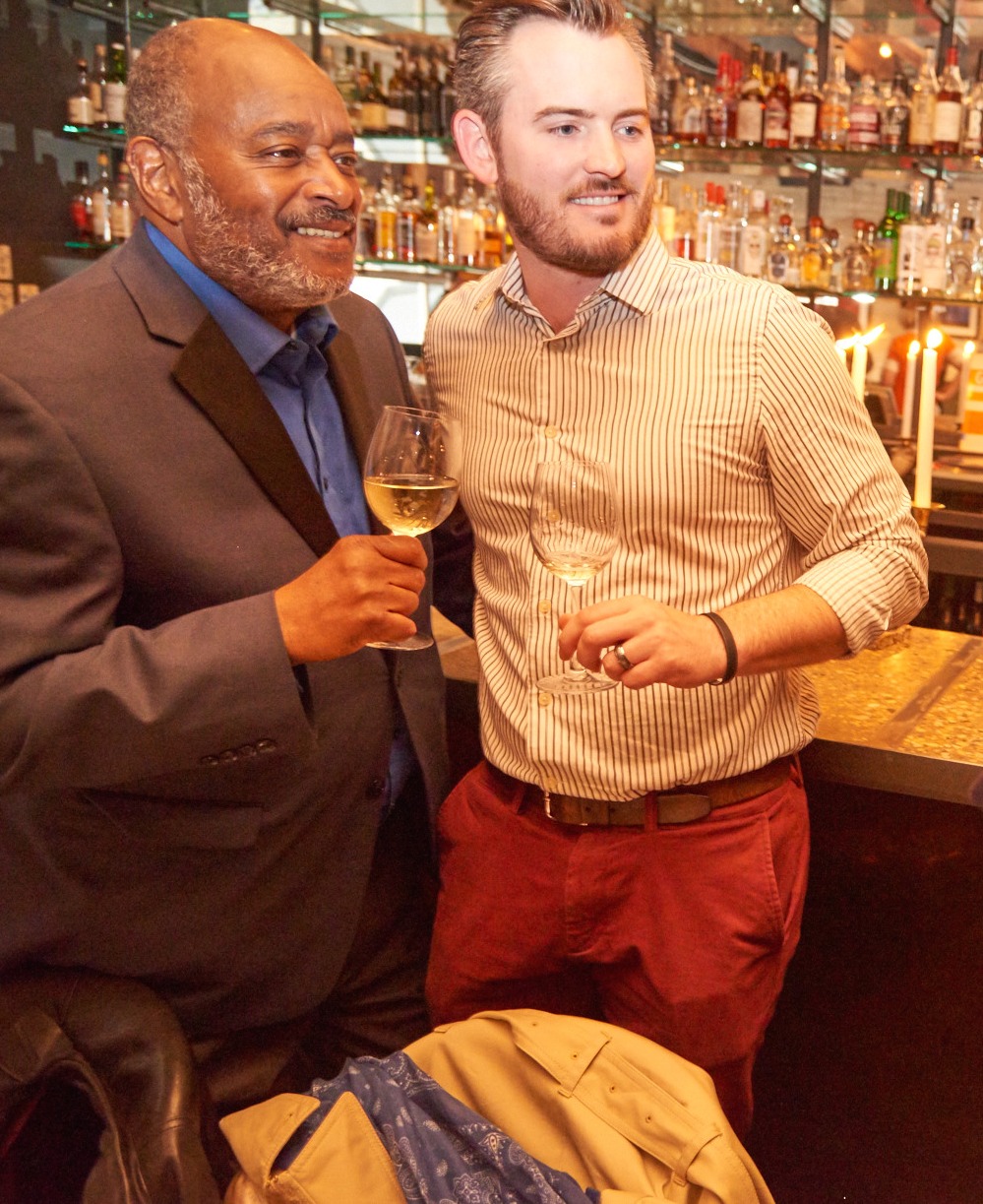 (left to right: Dweight Casimere & Winemaker Steven DeCosta)
The evening was equal parts deliciousness and education, as Joanna and Steven worked in tandem to educate our guests on each of the wines as well as the food and why they compliment one another.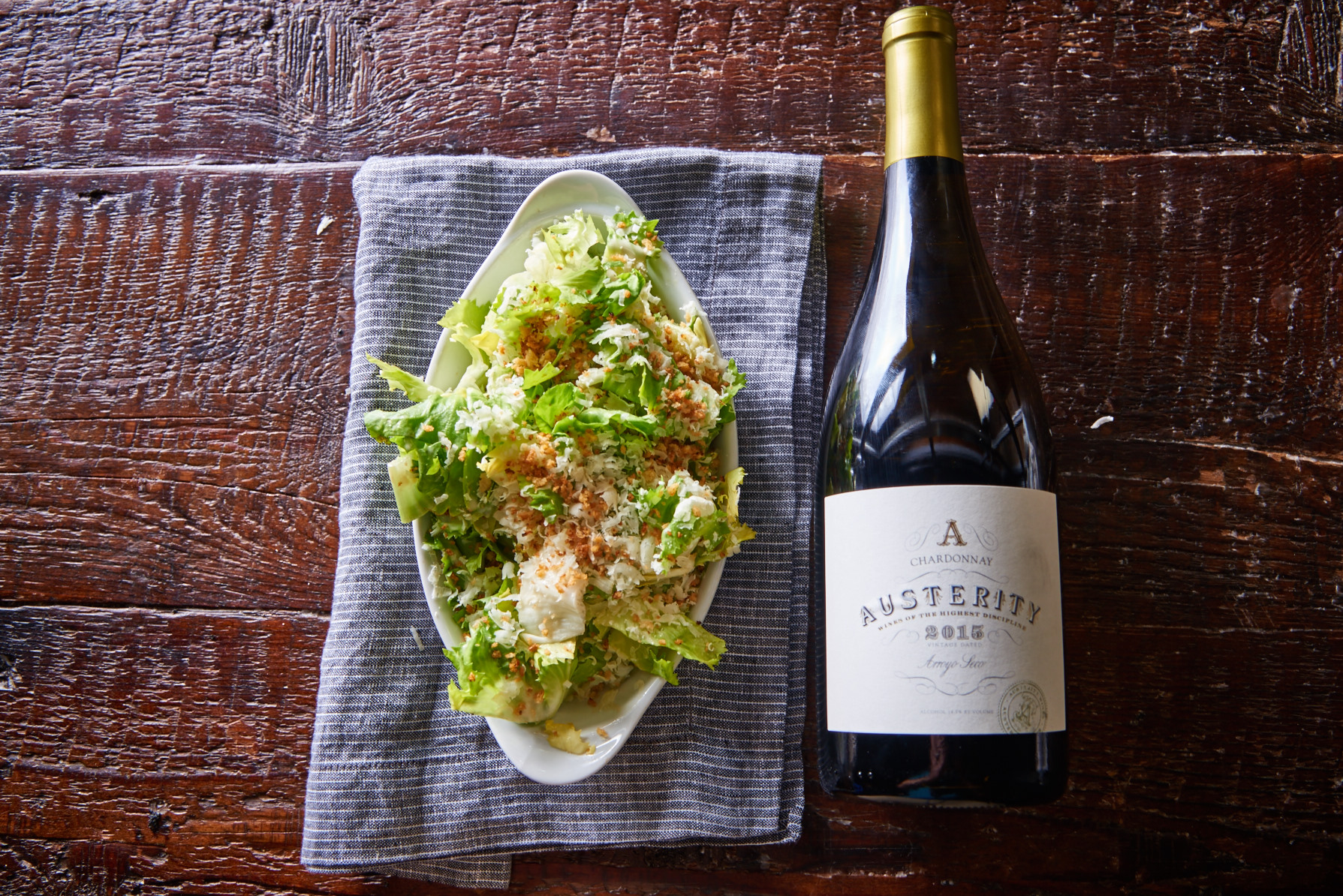 First Course
ITALIAN BURRATA
with
prosciutto, dandelion, mustard breadcrumbs & soft cooked egg
SPRING CAESAR SALAD
with
wilted escarole, marinated baby artichokes, parmesan, garlic breadcrumbs
DIVER SCALLOPS
with
minted peas, charred scallion puree, spanish chorizo
2015 AUSTRELY,
CHARDONNAY, ARROYO SECO
Second Course
DENVER LAMB RIBS
with
cardamom & orange glaze, mint salad, caramelized carrot puree, pistachios
FORBIDDEN BLACK FRIED RICE
with
grilled quail, asparagus, english peas, house made radish kimchi, cured egg yolk
GREEN BEANS
with
spicy chermoula, preserved lemon, smoked tomatoes, greek yogurt & garlic sauce
2015 AUSTRELY,
PINOT NOIR, SANTA LUCIA HIGHLANDS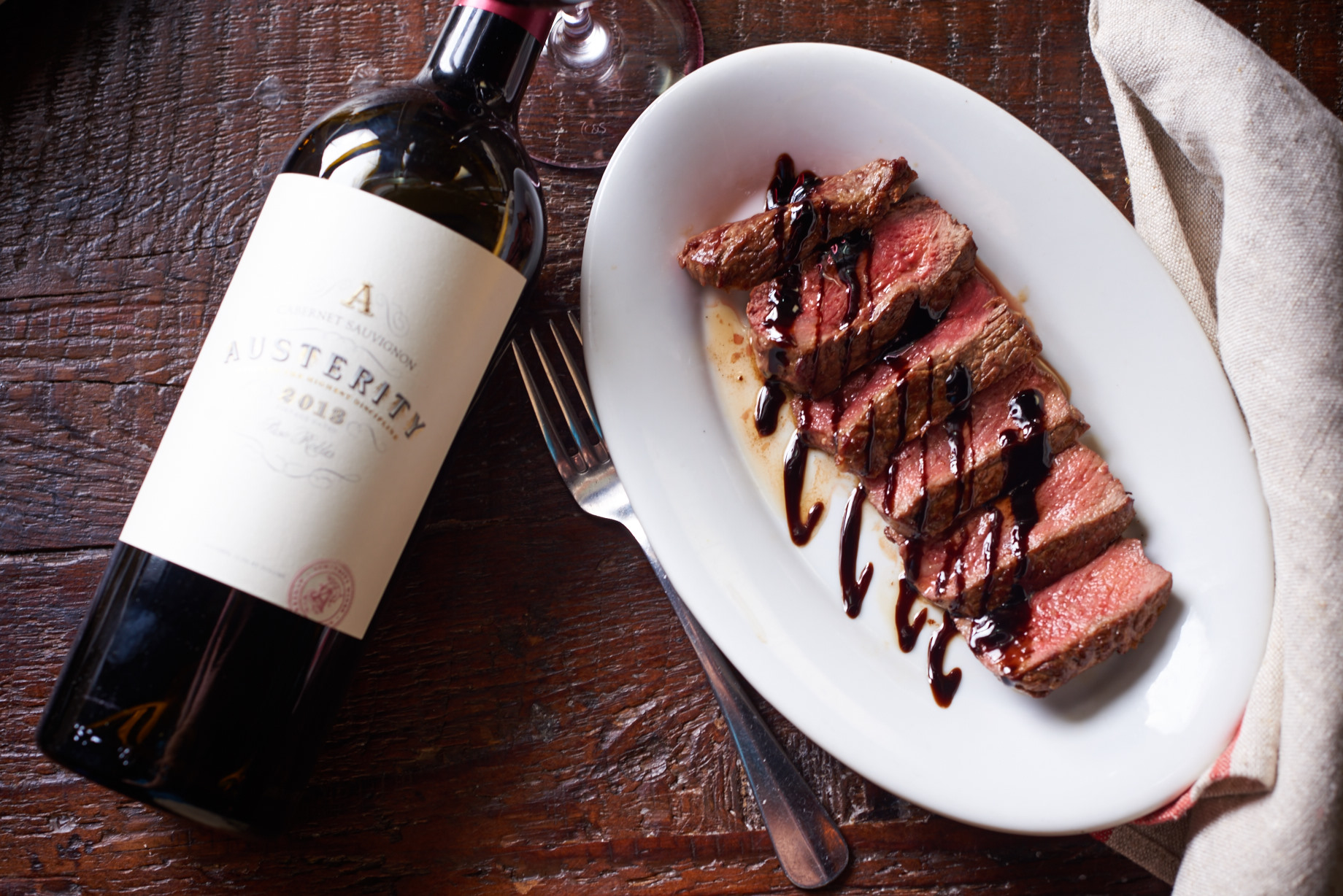 Third Course
PARISIENNE GNOCCHI
with
fava beans, lemon, shallots, parmigiana
PRIME STRIP LOIN
with
brown butter, balsamic reduction
2015 AUSTRELY,
CABERNET SAUVIGNON, PASO ROBLES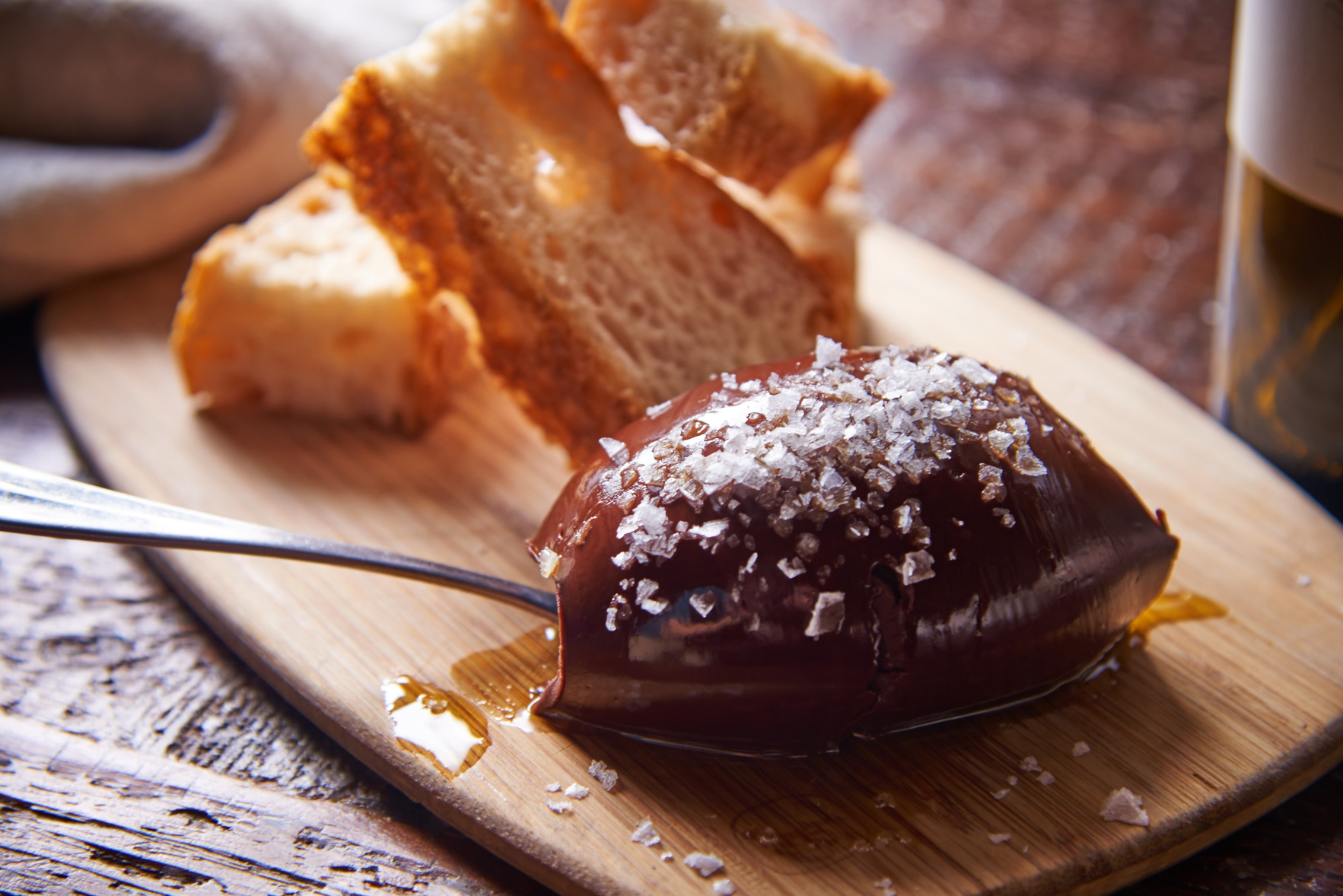 Sourcing their grapes from up-and-coming Central Coast regions gives Austerity all the character demanded from premier appellations at a consumer friendly price. Their limited case production wines are expressive and fruit-forward at an exceptional value, making them the perfect pairing for your weeknight dinners and special occasions alike. Austerity wines has been the recipient of many prestigious awards and accolades. They've been honored with multiple Gold Medals and Best Buy ratings, which reflects their commitment to creating an affordable luxury wine.
Be sure to follow along as we continue our dinner series with Austerity Wines in April in both Chicago and New York City -
#FeedFeed
x
#SimplyElevated
and look for Austerity Wines at your
local
wine shop.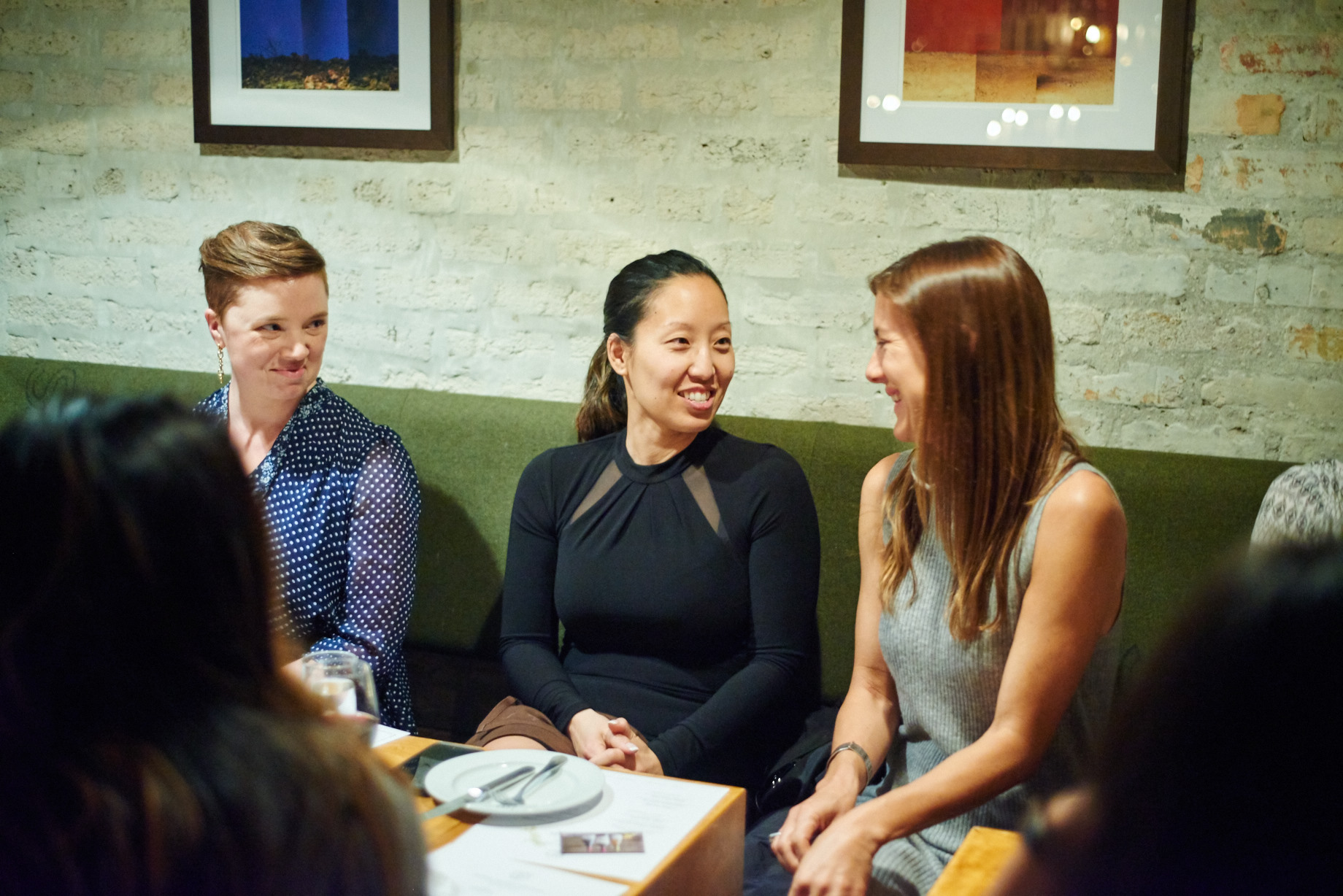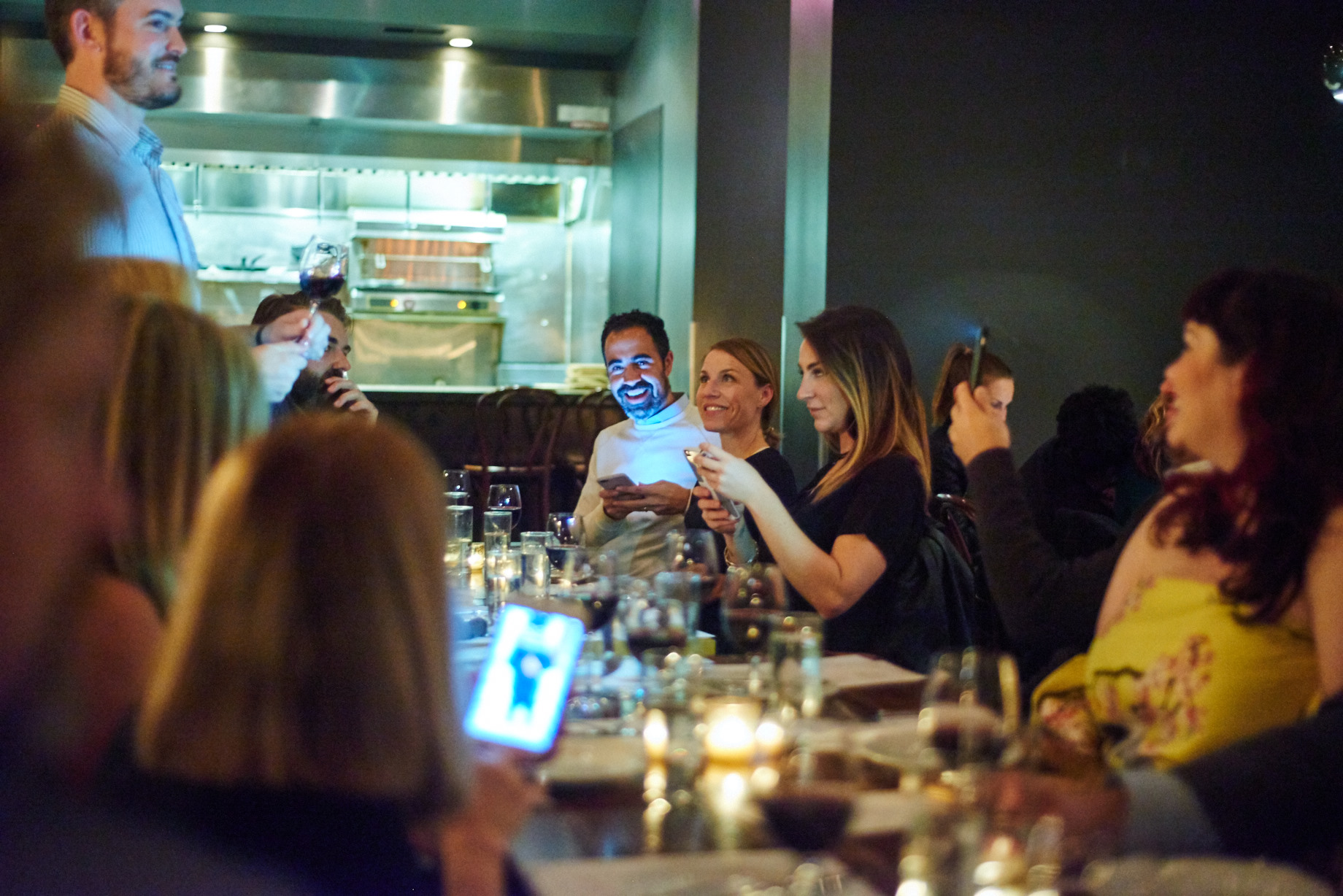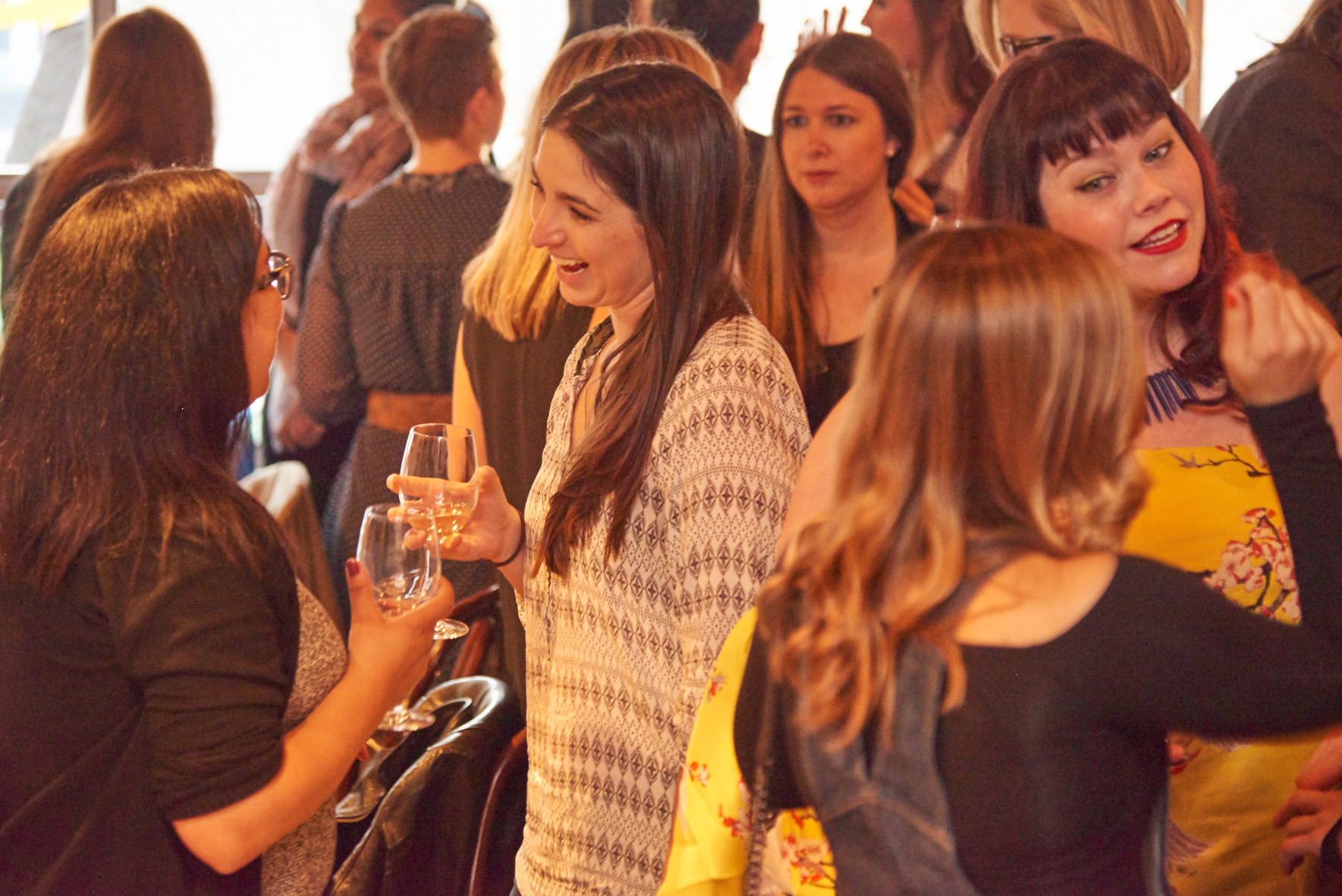 (Joanna Stachon, Chef)
Chocolate Ganache with Sea Salt and Olive Oil
Recipe Adapted from Ada Street Cafe
Ingredients
4 oz Dark chocolate (at least 65%), chopped
4 oz heavy cream
Olive oil, for serving
Sea salt
Focaccia bread, for serving
Directions
Place chocolate in a medium sized metal bowl. Heat the cream in a small pot over low heat to just a simmer (you will see a few bubbles around the edge of the pot). Remove the cream from the heat, then pour it over the chopped chocolate.
Let sit for about 5 minutes. Stir the chocolate and cream mixture with a wooden spoon, starting in the center and working your way out. The mix will begin to come together and look shiny. Stir until the mixture is emulsified and well combined.
Set aside to cool and set for about an hour. You want the mixture to be spreadable, with the consistency of peanut butter.
When ready to serve, scoop tablespoons full of the ganache onto a platter. Drizzle each spoonful with a bit of olive oil and sea salt and serve with focaccia.