Farro Salad
with Raspberry Lemon Vinaigrette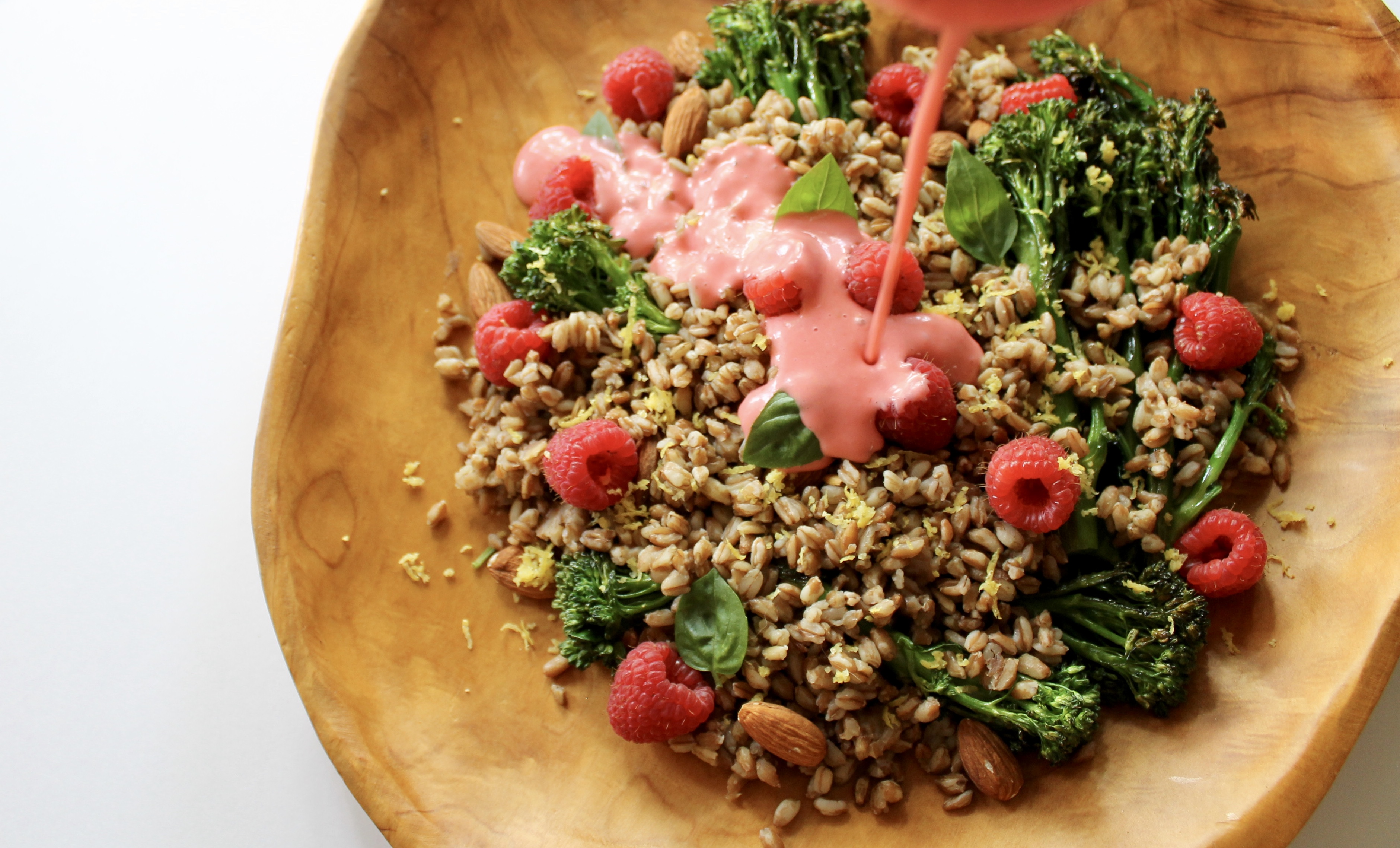 Farro Salad with Raspberry Lemon Vinaigrette
Ingredients
For the Vinaigrette:
1/3C extra virgin olive oil
1tsp zest + juice from 1 lemon (save remainder of zest for the salad)
1tsp honey
1tsp stone ground mustard
1/2C @driscollsberry raspberries
big pinch of salt
splash of water to thin
Blend all ingredients in a blender, and set aside.
For the Salad:
2C farro, cooked and cooled
8 oz. package of broccolini
1/2C @driscollsberry raspberries, 1/2C almonds, and fresh basil leaves, to garnish
Method
Preheat a grill or cast iron skillet to medium heat. Remove and discard the stalky ends of the broccolini, then drizzle with extra virgin olive oil, a little salt, and a few cracks of fresh black pepper. Grill until lightly charred, turning every couple minutes. Let the broccolini cool, and then add it to the farro. Toss together with raspberries and almonds, then drizzle the vinaigrette. Top the salad with the remainder of the lemon zest and basil, and a quick pinch of salt! This can be served chilled or at room temperature, and is beyond delicious for those last few magical, summer nights.