Elizabeth Street Café's Scrambled Eggs and Sausage Bahn Mi
Makes 4 Sandwiches
It is hard to believe that it has been three weeks since we descended on Austin for SxSW – it was a weekend filled with community, hard work, lots of laughs, and more importantly, really great food.
Elizabeth St. Café has become a go-to institution for good food and great ambiance. The spot captures the vibe of the city with an eclectic, Vietnamese inspired menu menu paired with bright colors and a quirky sense of style. Greeted upon arrival by sight of piled high pastries (all made in house, btw) – this is the type of spot that you want to spend all day in.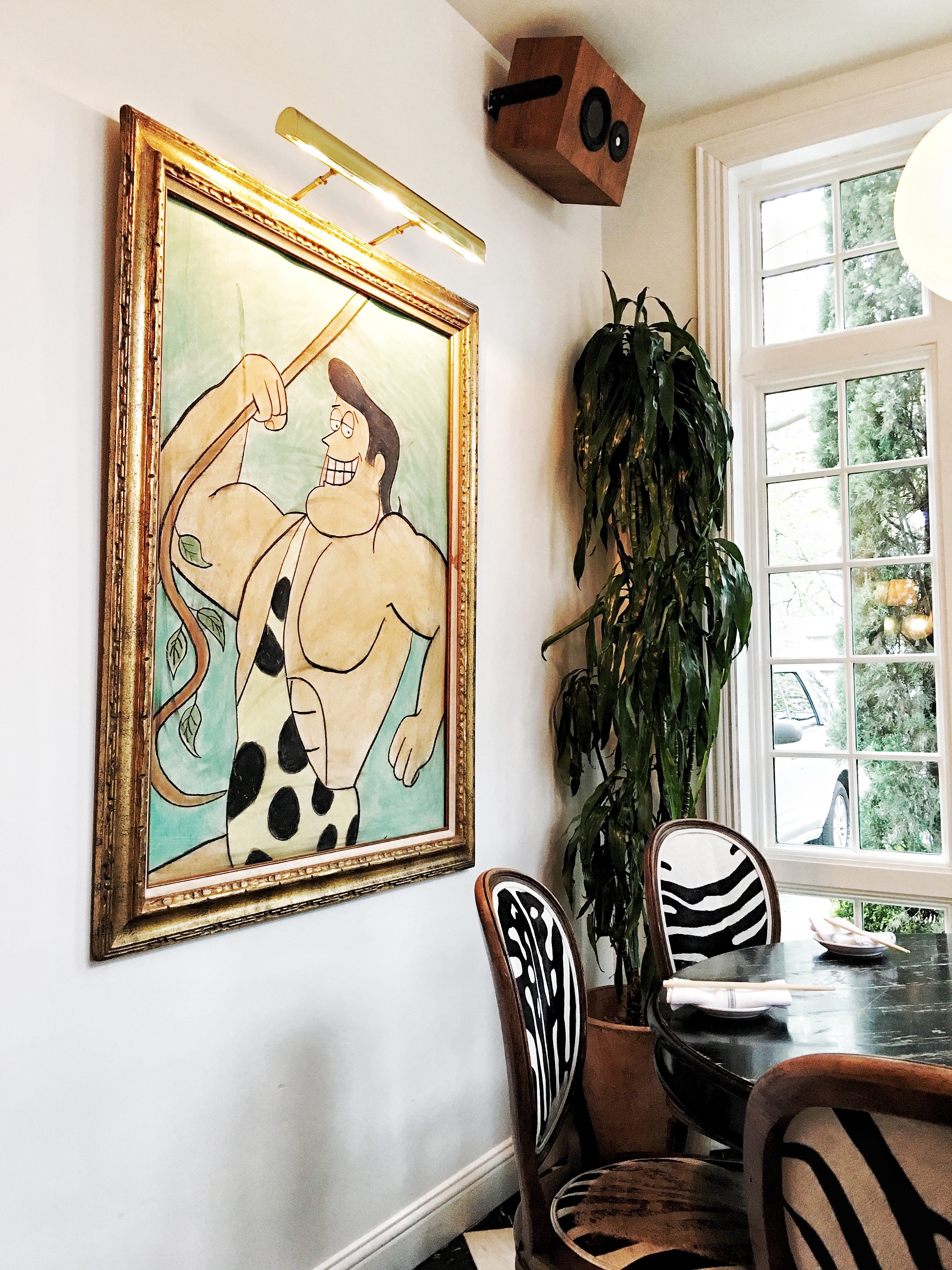 As the editor of the Breakfast Eggs Feed – I am always on the hunt for serious, next level breakfast eggs & this sandwich did NOT disappoint. With soft, buttery scrambled eggs as the base, the sandwich came to life with a spicy mayo, breakfast sausage patties & some vibrant crunchy veggies. I opted to have my sandwich topped with Avocado which really tied it all together.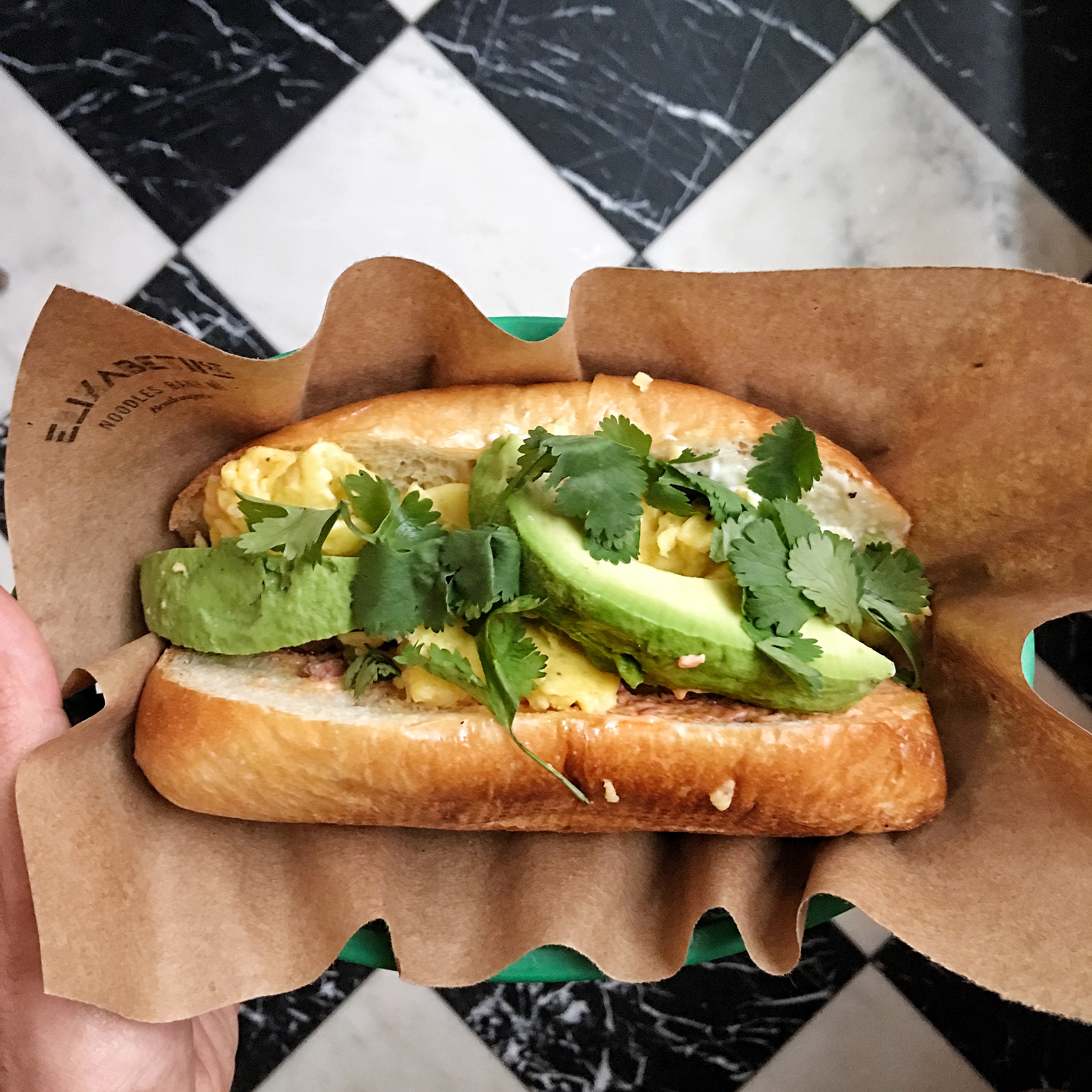 Next time you are in Austin, be sure to stop by Elizabeth St. Café, I promise, it will not let you down.
Ingredients:
½ cup Mayonnaise
1 tablespoon sambal
4 (6-inch) po-boy sandwich rolls, or Mexican bolillos
12 ounces coarsely ground pork breakfast sausage
8 large eggs
1 teaspoon kosher salt
½ teaspoon freshly ground black pepper
2 tablespoons oil or butter
2 jalapeños, thinly sliced
2 large handfuls cilantro leaves
¼ Avocado, sliced (optional)
Directions:
Preheat oven to 400ºF
Form the sausage into 8 round patties. Cook in a skillet until done. Transfer to oven & keep warm until ready to assemble sandwiches. In a small bowl, whisk together the mayonnaise and the sambal and reserve the mixture.Warm the rolls in the oven or under the broiler for a couple minutes until the crusts are crisp and the insides are soft and warmed throughout.
Cut the rolls almost, but not quite, all the way through and place them, cut side up, on a large work surface. Using about 2 tablespoons per sandwich, spread the spicy mayo on each roll.
Place the eggs in a large bowl with the salt and pepper and use a fork to beat the eggs until thoroughly mixed. Place a large nonstick skillet over medium heat and add enough butter or oil to lightly coat the surface. Add the eggs and cook, stirring gently with a silicone spatula, until the eggs are just set but are still creamy, about 3 minutes.
Evenly distribute the eggs among the bottom sides of the rolls. Top with the sausage patties, sliced jalapeños and cilantro & avocado, if using. Close the sandwiches, cut each in half across, and serve immediately.
Thanks @ElizabethStreetCafe for sharing this recipe with us!