Curry Chicken Salad Lettuce Wraps
with Hellmann's New Organic Mayonnaise
Story by Kevin Masse
Recipe and Photo by Nick Neves
Nick Neves (@Dad_Beets) is one of those guys that we all wish was our dad. ­He whips us some seriously delicious looking meals for his family and has fun while doing it. Here, he takes Hellmann's New Organic Mayonnaise to a whole new level and once you read this recipe, you'll be wondering how you ever lived this long without such delicious Curry Chicken Salad.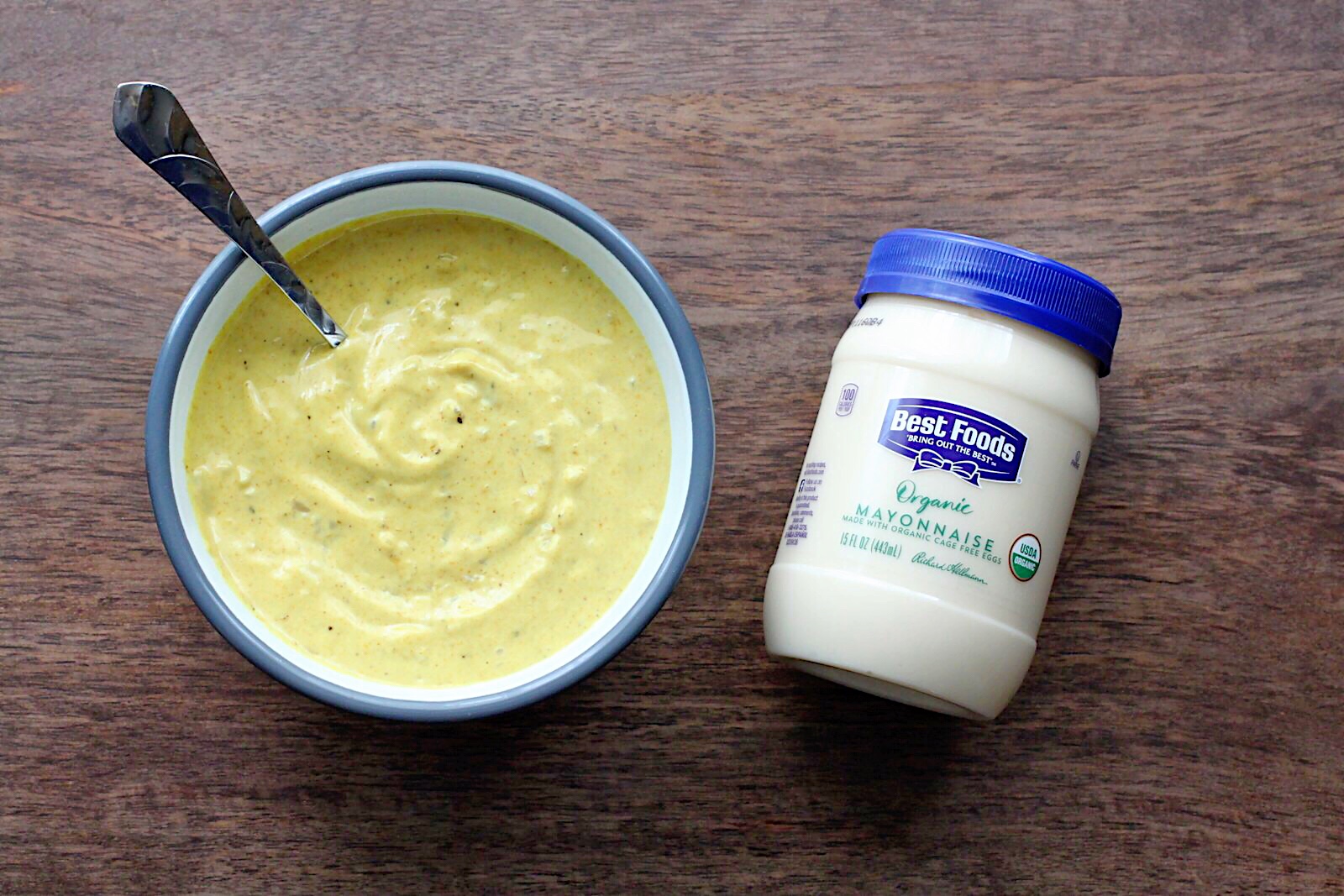 What is fun about this recipe is that leans on a simple store­-bought rotisserie chicken, as well as delicious butter lettuce instead of bread. ­ This makes for a perfect light lunch or dinner in a hurry on a hectic weeknight!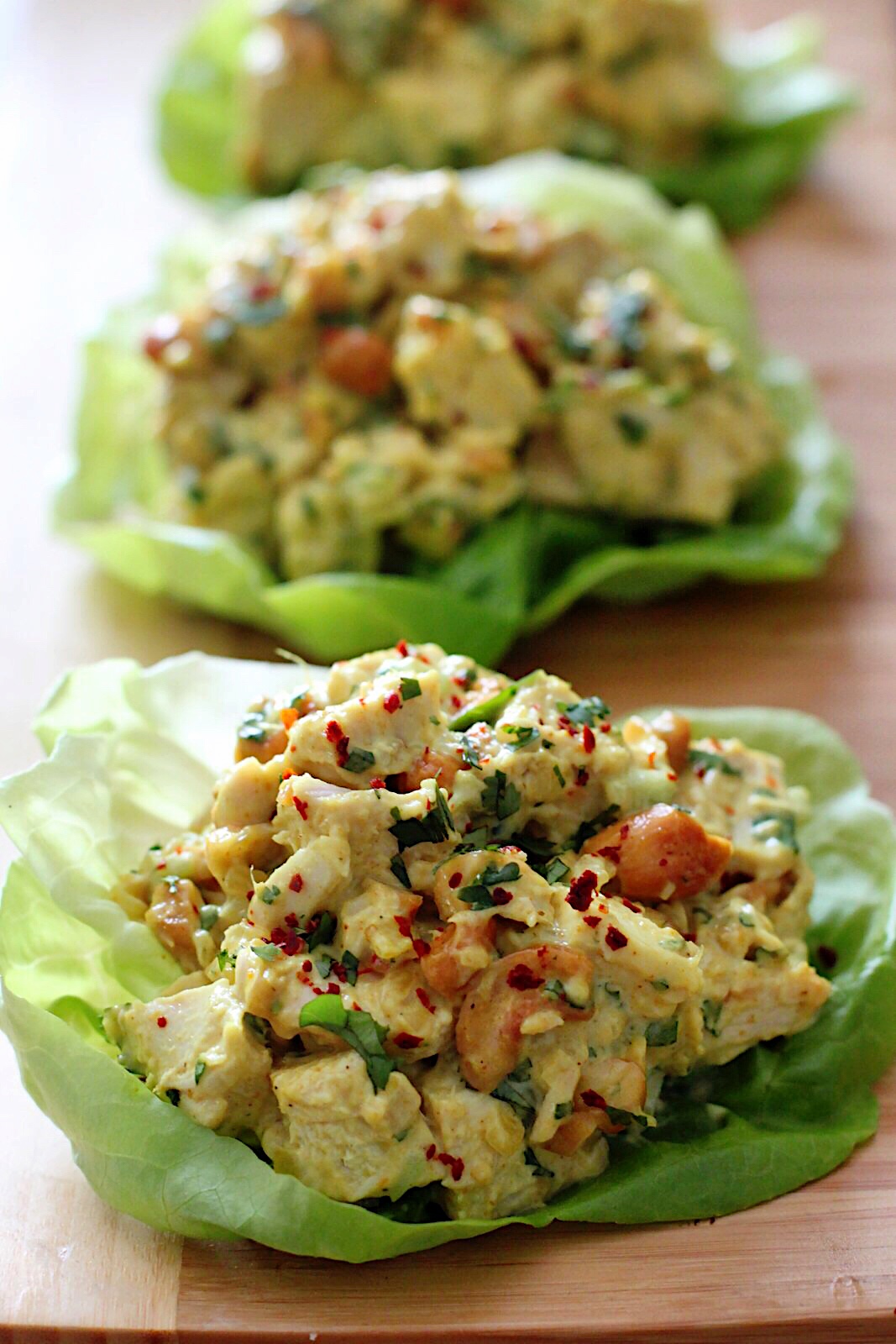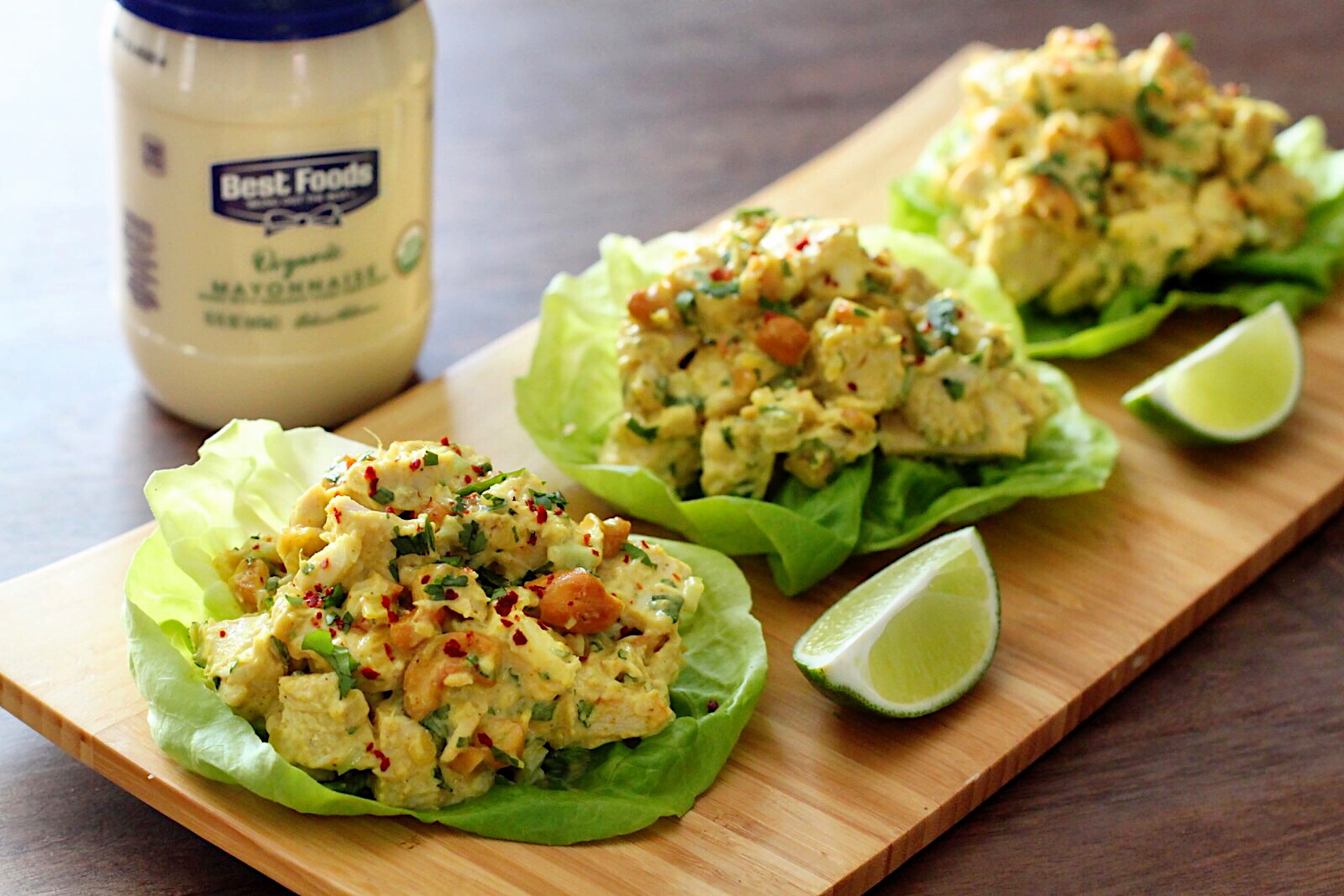 Curry Chicken Salad Lettuce Wraps
Serves 4
1 tablespoon canola oil
1 yellow onion, finely diced
2 tablespoons curry powder (such as Madras)
1 cup Hellmann's/Best Foods Organic Mayonnaise
2 tablespoons mango chutney
1/2 lime, juiced (cut the other half into small wedges and reserve)
1 small bunch cilantro, chopped
1 celery rib, finely diced
4 chicken breast halves, from 2 store­bought rotisserie chickens, cut into bite­sized cubes (approx. 2 lbs.)
1/4 cup roasted cashews or almonds, roughly chopped Kosher salt
1 head butter lettuce, leaves separated and washed (can substitute iceberg lettuce or romaine hearts) Aleppo or cayenne pepper (optional)
1. Heat oil in a skillet over medium­low heat. Add diced onion and cook for 5 minutes, stirring regularly, until soft and lightly browned. Add curry powder and 1/4 cup water and cook, stirring, until water is evaporated and curry powder is fully incorporated, approximately 1­2 minutes. Remove from heat and allow to cool in the pan.
2. In a medium bowl, mix together the mayonnaise, chutney, lime juice, cilantro, celery and cooled onion mixture. Add the chicken and cashews and toss well. Season with salt, to taste.
3. To serve, spoon salad into the center of the lettuce leaves and, for an extra kick, add a pinch of Aleppo or cayenne pepper. Fold up lettuce wraps, taco style, and finish with a squeeze of lime juice from the reserved wedges, if desired.
This recipe is sponsored by FeedFeed and Hellmann's