Sweet Potato Fries
with Avocado Cream
A note from The Feedfeed:
After school snacks are a big part of our household and we're always looking for fun, healthy and delicious recipes that we know will hold the kids over until dinner and refuel them after a long day of hard work at school. Paired with Telula Cold-Presed Juice, these are a great light bite before their homework and dinner. Telula provides all the right nutrients and no added sugar which we try to avoid. The cold pressing of the juice allows the nutrients to remain intact and the flash pasturization keeps it shelf stable, which we love! Right now, Telula is on sale at Whole Foods nationwide. Be sure to check your local store's juice aisle or click here to find Telula near you.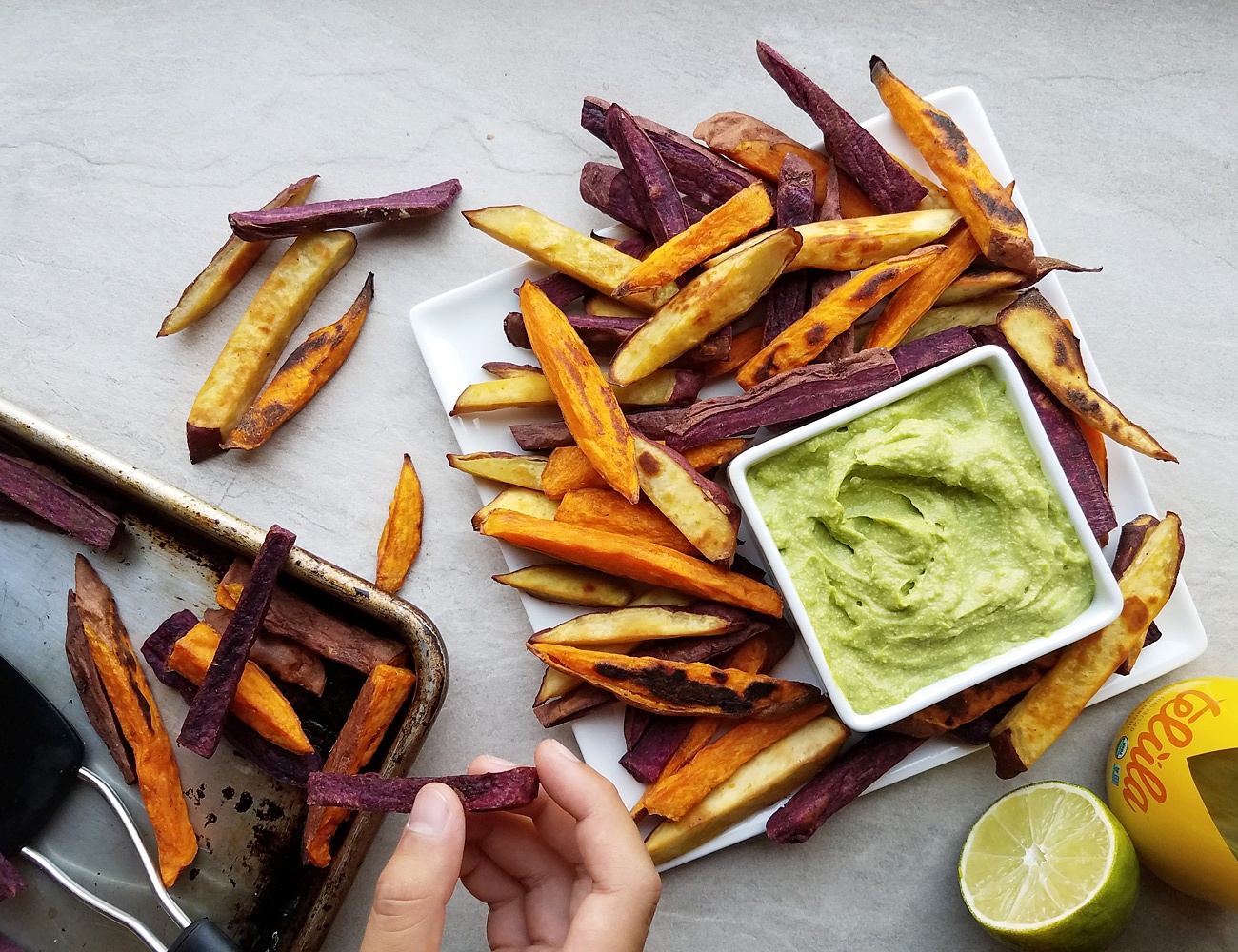 Sweet Potato Fries with Avocado Cream
Recipe by Christine Wong
Serves 2-3
For the sweet potatoes:
3 sweet potatoes, scrubbed and cut into strips
3 Tbsp olive oil
1/2 tsp sea salt
For the Avocado Cream:
1 avocado
2 Tbsp olive oil
1/2 cup cashews, soaked for 2 hours and drained
! Tbsp fresh lime juice
1/2 tsp garlic powder
1/2 tsp onion powder
1/4 tsp sea salt
Method:
Preheat Oven to 425°F.
Place sweet potatoes in a bowl and toss with olive oil and salt until evenly and well coated.
Transfer to a lined baking sheet in an even layer.
Bake for 20-25 minutes, turning them over once.
While the potatoes bake, blend all ingredients for the Avocado Cream in a blender until smooth.