Raspberry and Cheese Canapes
with raspberry jam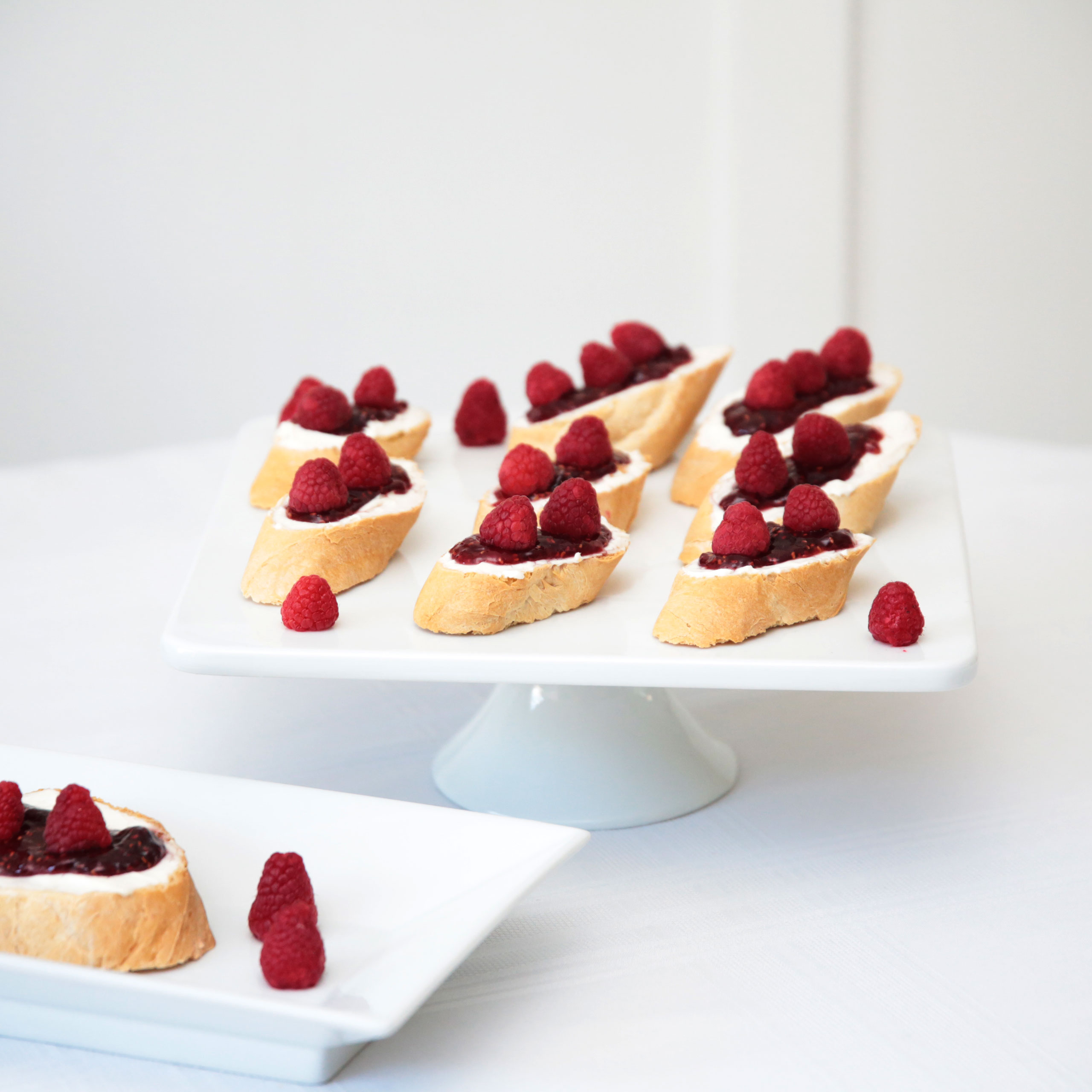 Ingredients
1 French baguette slice into 1 1/4 cm thick slices
8 tbsp. of spreadable cream cheese
8 tbsp. of raspberry jam or preserve
1 cup of fresh Driscoll's raspberries
Method
Place the sliced baguette on a baking sheet.
Bake for about 5 to 10mn or until toasted and golden at 350F.
Let the bread cool down for about half hour.
Spread about 1 tablespoon of cream cheese on one side of bread each slice.
Top it with a layer of 1 tbsp. of raspberry jam or preserve.
Decorate with fresh Driscoll's raspberry.
Serve immediately.
Tip: Do not wait too long to serve or the cream cheese will dry up and crack up.