Cardamom Cashew Smoothie
with banana & cashews
I remember my very first taste of cardamom many years ago. I was in college and standing at the Indian buffet trying to decide what to try– it was a day of many firsts, actually. The rice dessert I chose was laced with cardamom, cinnamon, and cashews and I was instantly hooked. It's honestly hard to describe cardamom's complex flavor – a pungent mix of spicy, sweet, and floral notes – so intriguing to the palate. Since that day at the buffet I have been seeking out cardamom as often as I can. Regardless of its application, sweet or savory, if I run across cardamom on a menu that dish is instantly mine!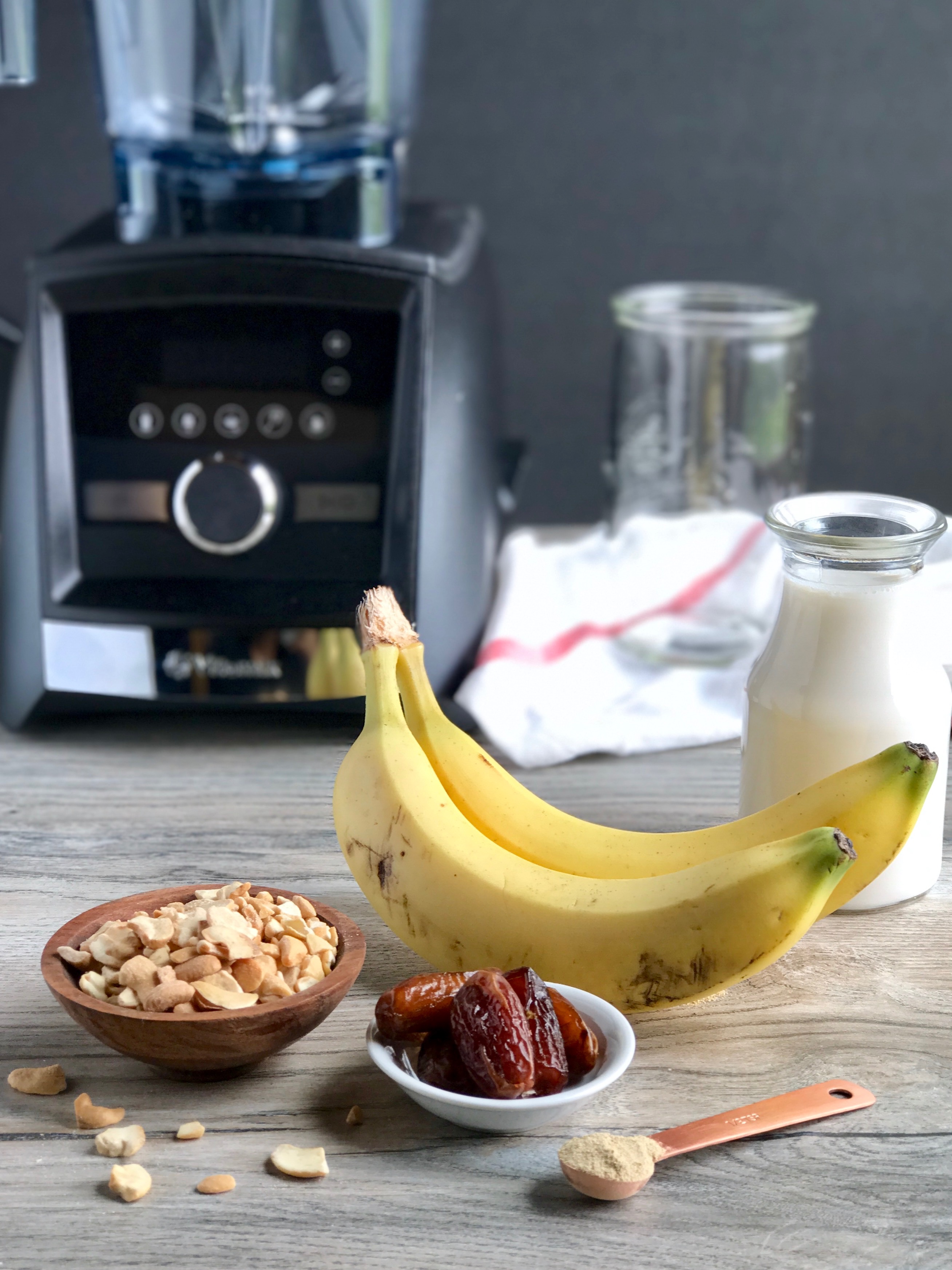 I have small and growing collection of different cardamoms in my own kitchen and love to experiment with the spice in a variety of dishes. This smoothie reminds me of the rice dish I had the day of my first taste – it's perfectly sweet and spiced, rich from cashews and creamy from frozen banana – the cardamom adds an exotic twist that's sure to hook you too! This recipe is a great on the go breakfast or a perfect light dessert. With Mother's Day around the corner, this smoothie would be a wonderful accompaniment to a special brunch.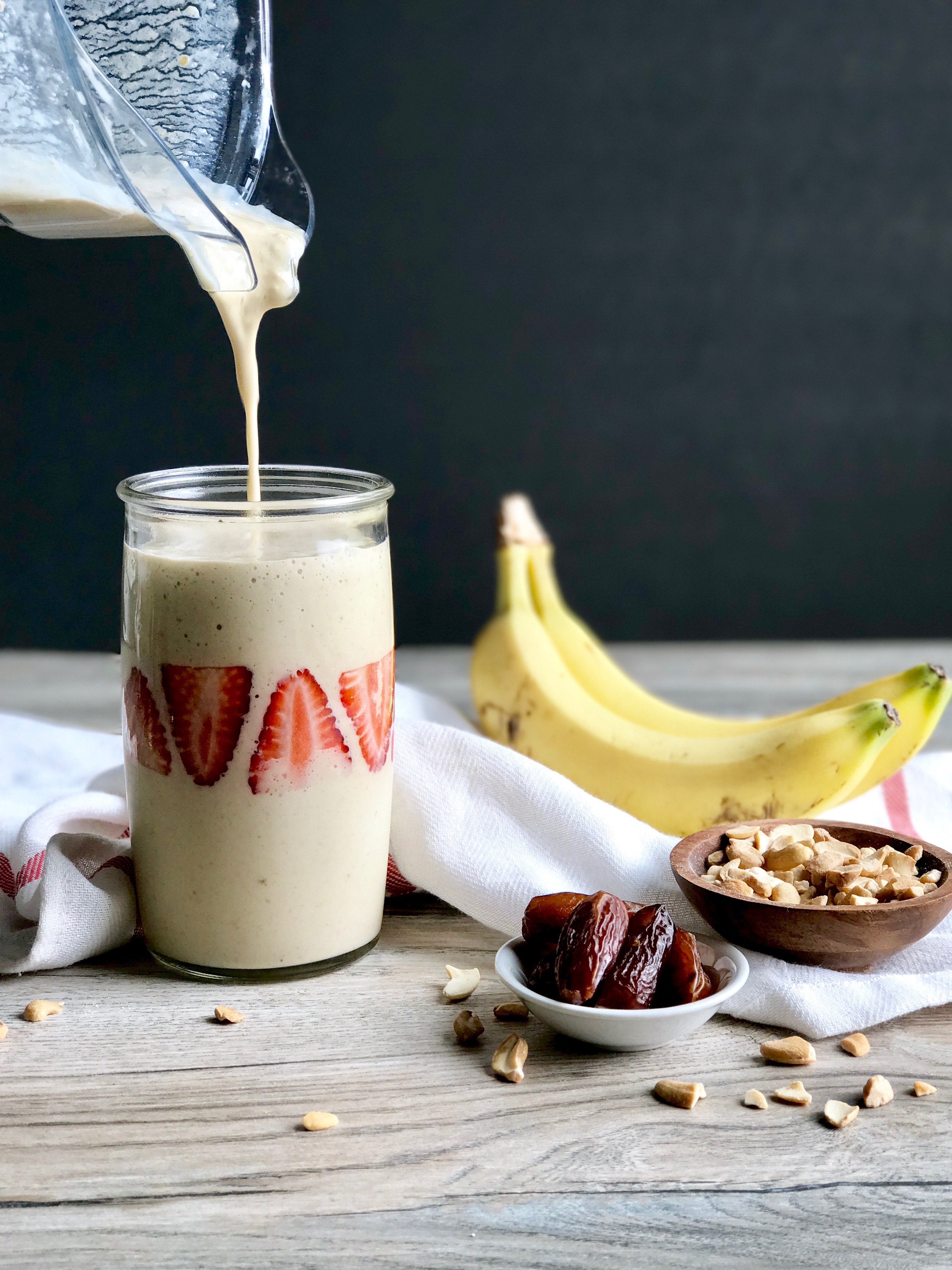 I've partnered with TheFeedFeed to bring you this new recipe using my Ascent Series Vitamix (A3500) to create this smoothie. The blender features 5 pre-programed settings to make whipping up common dishes a breeze. A program setting just for smoothies changes the speed automatically and turns the blender off as soon as the smoothie is blended to perfection. So convenient! I'm excited for the launch of a whole new family of containers this spring which will offer single serve blending cups and bowls – perfect for taking my creations out the door! Better than that, the Ascent containers are simple to clean and they are all dishwasher safe.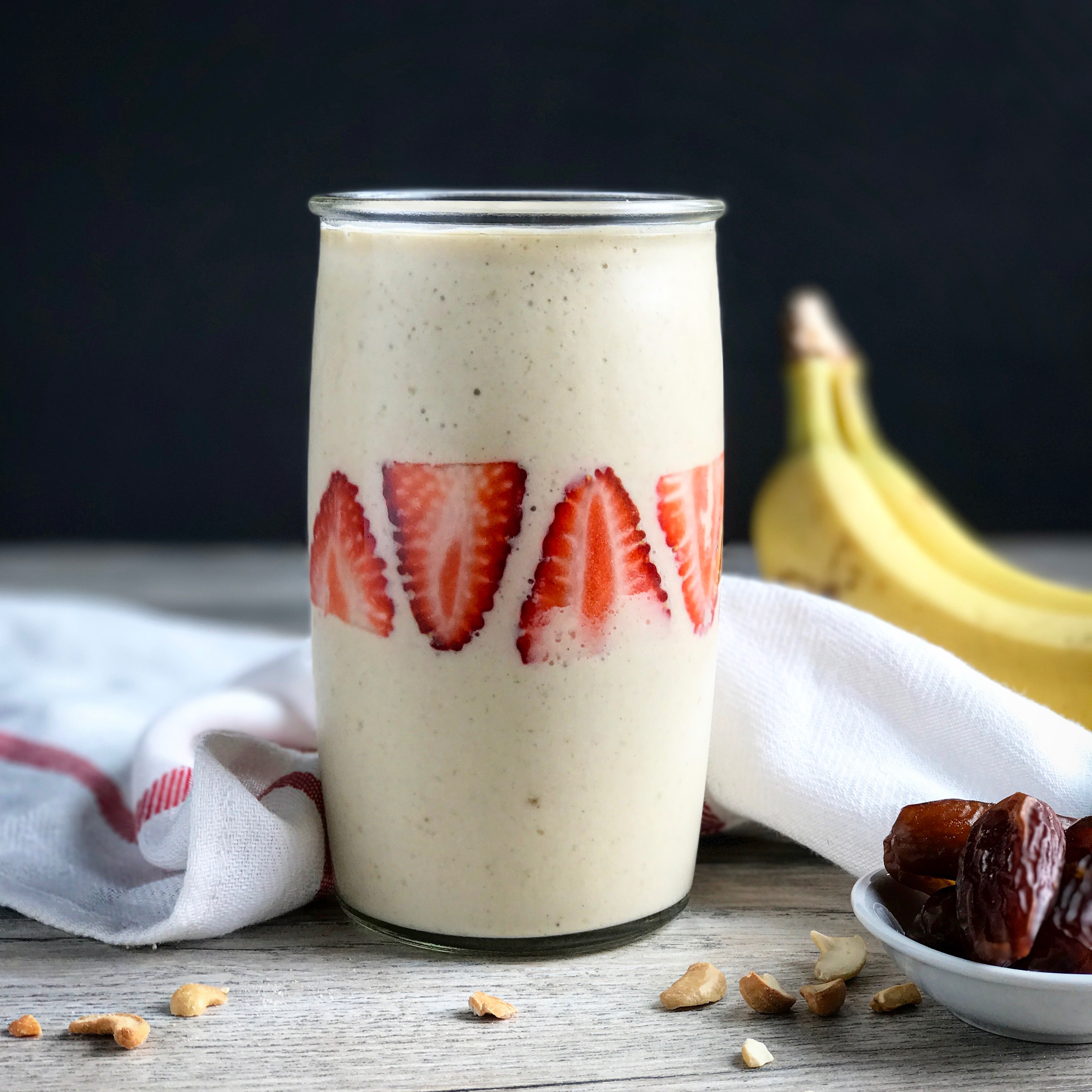 Cardamom Cashew Smoothie
2 frozen bananas
4 medjool dates
1/4 c. cashews
1 c. cashew milk (or other nut milk)
1 c. ice
1/2 tsp vanilla extract
1/4 tsp ground cardamom, more to taste
Pinch of cinnamon, optional
Strawberries for garnish, optional
Servings: 2
Place all ingredients in the Vitamix machine, starting with the liquid and then adding ingredients in order of softest to firmest. For this smoothie layer as follows: cashew milk, vanilla, cardamom, cinnamon (if using), dates, cashews, frozen bananas, ice. Select the pre-programmed smoothie setting or blend until all ingredients are well incorporated and creamy. Divide into two servings and garnish with fresh strawberries if desired. Enjoy!
This recipe was sponsored by TheFeedFeed and Vitamix.