Raspberry Cardamom Chia Jam
with fresh raspberries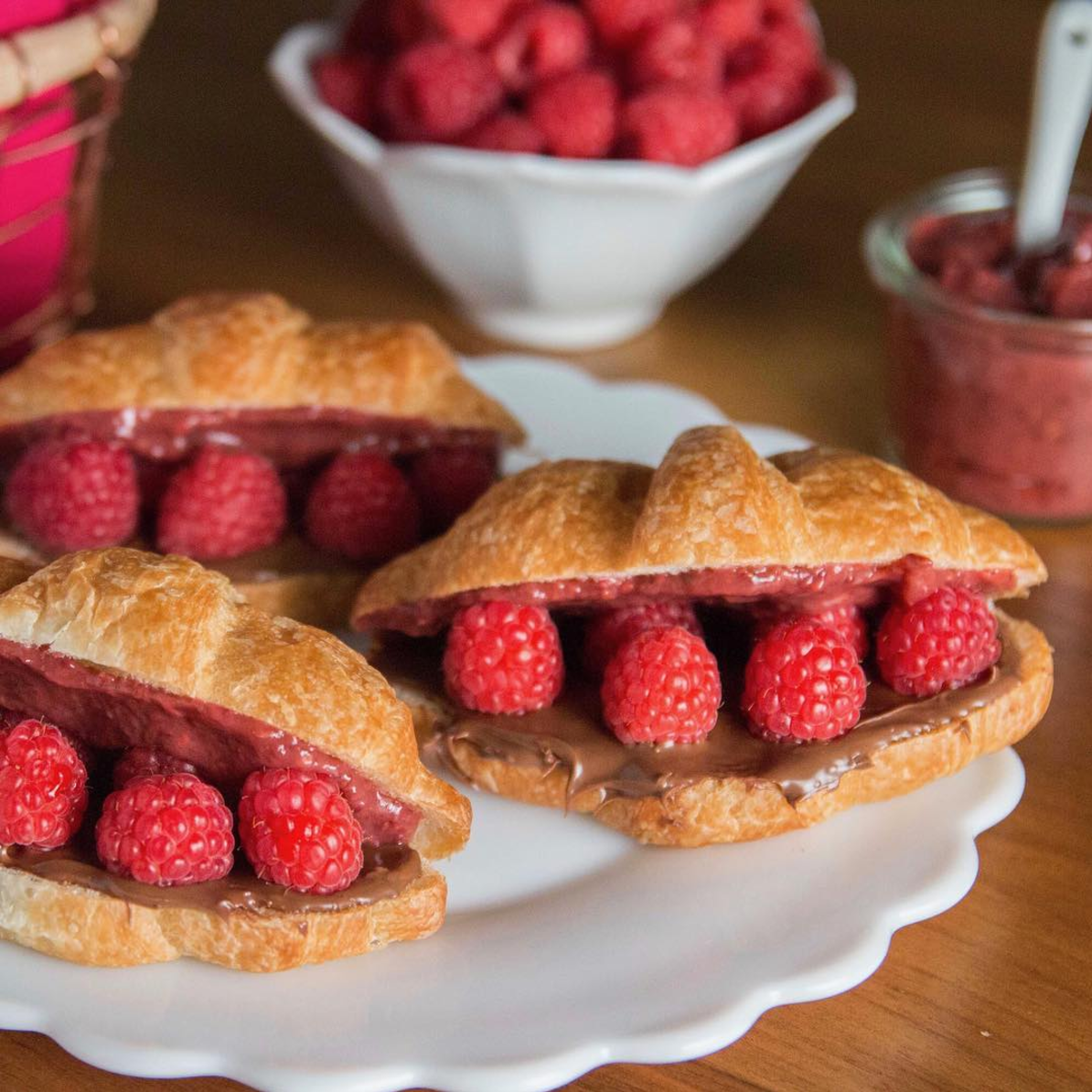 Raspberry Cardamom Chia Jam
This flavorful, healthy raspberry jam is rich and delicious - but uses no refined sugar or artificial preservatives or thickeners! Swap in maple syrup for the honey if you want to give some to your baby (under 12 months).
Servings: 1 jam jar
Ingredients
2 packages 12oz raspberries
1/2 cup orange juice
1/3 cup honey or maple syrup
1/2 teaspoon ground cardamom
1/4 teaspoon salt
2 tablespoons Chia seeds
Method
Combine raspberries, orange juice, honey, cardamom and salt in a food processor and combine until smooth, about 15 seconds.

Add Chia Seeds and pulse a few times until combined.

Allow mixture to rest for 10 minutes, so the Chia seeds have time to absorb the juices.

Transfer mixture to a large pot and cook on high heat for 5 minutes, stirring occasionally, until it is boiling throughout (like molten lava).

Reduce heat to medium, ensuring that mixture is just boiling. Use a slotted cover if available to keep mixture from splattering out of the pot.

Continue to cook (uncovered or only partly covered so the steam can escape) on high heat for up to 20 minutes, stirring occasionally, until mixture is reduced by about half.

Remove mixture from heat and allow to cool entirely, about 1 hour. Transfer to jam jar and store in refrigerator.