Braised Sausage and White Beans
with Spinach and Potatoes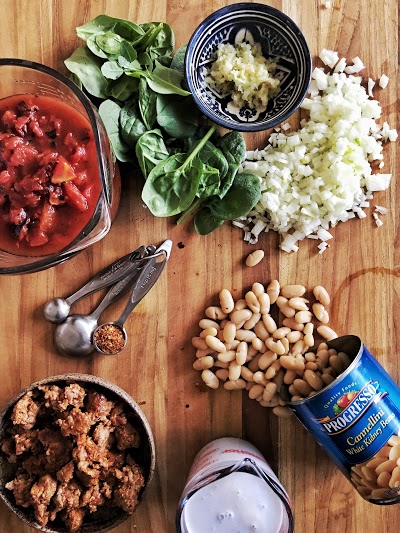 This recipe is the perfect Sunday supper or easy weeknight dinner - using Progresso Cannellini beans and a few kitchen staples, it comes together quickly and will feed the entire family...with leftovers.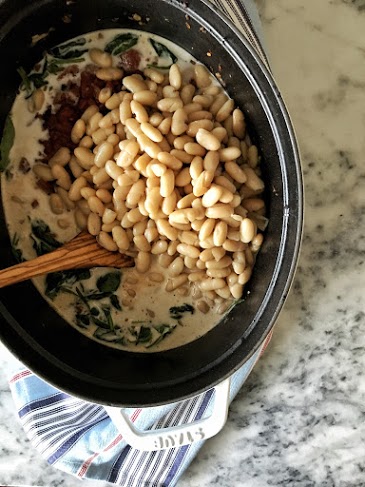 If I have my choice, I will always pick something to eat that is creamy and delicious - but most of the times, they are not often the healthiest options. Using coconut milk to braise dishes not only lightens them up and makes them healthier - but it provides the perfect amount of creaminess to play off the beans and potatoes.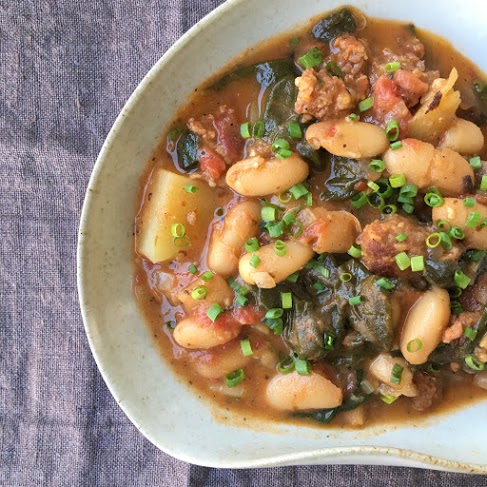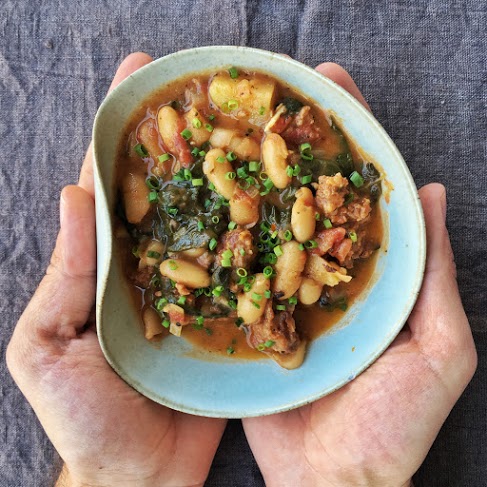 Photos and recipe by @kevmasse
Recipe:
Serves 6-8
Ingredients:
2 tablespoons olive oil
1 pound hot Italian sausage, casings removed
1 small yellow onion, finely chopped
4 cloves garlic minced
1 tablespoon ground black pepper
1 teaspoon salt
1 teaspoon crushed red pepper
1/4 cup water
1 pound baby spinach
1 14 oz can coconut milk
2 19 oz cans Progresso Cannellini Beans drained
1 28oz can diced peeled tomatoes with juice
4-5 small yellow potatoes washed, and cut into 1 inch cubes
Directions:
Heat olive oil in a large dutch over medium high heat until shimmering. Add sausage and break apart with wooden spoon - cook until crumbled and browned on all sides - ok for some pink to remain. Remove sausage to a plate and set aside. Drain half the oil from the pot and return to heat.
Sauté onion, black pepper and salt until translucent (about 4 minutes) - add garlic, crushed red pepper and sauté an additional 1 minute. add 1/4 cup warm water and stir to scrape up any browned bits on bottom of pot.
Reduce heat to low and add spinach to the pot (It will be almost overflowing)- cover with lid for 5 minutes - remove lid and stir (spinach will be wilted and reduced in size).
Add coconut milk, beans, tomatoes with their juices and potatoes to the pot and stir to combine - add sausage and cover and simmer over low heat for 45 minutes - stirring occasionally.
Remove from heat and serve with lemon wedges and crusty bread