Raspberry Vinaigrette Avocado Cups
with Blistered Corn and Raspberries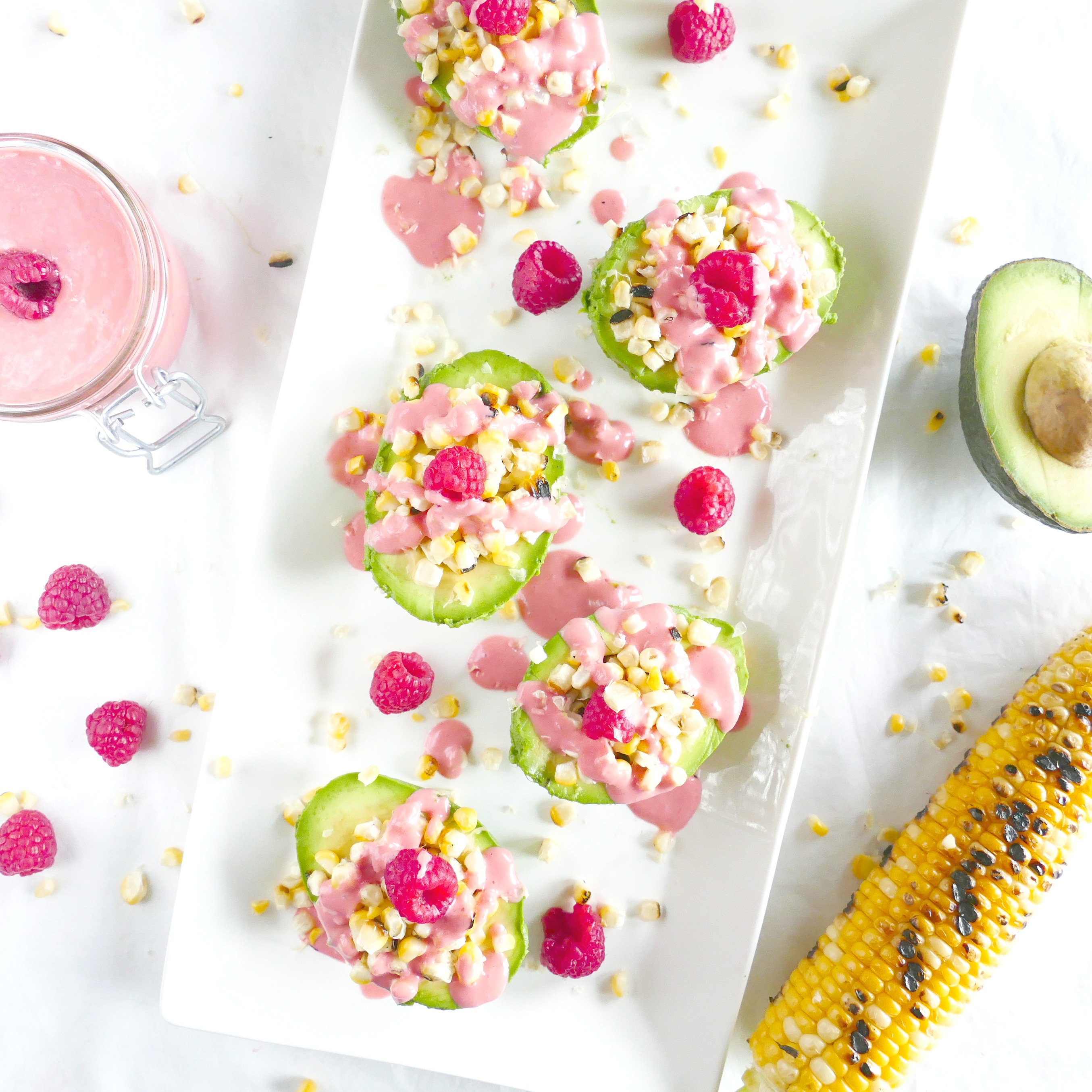 Ingredients
1 heaping cup Driscoll's raspberries
1/2 cup extra-virgin olive oil
1/4 cup red wine vinegar
2 ears corn, shucked
3 avocados, sliced in half and scooped out of shells
Method
1. To make the vinaigrette, combine raspberries, olive oil, and vinegar. Puree in a blender for ~30 seconds until smooth.
2. To blister the corn, rube each ear with a bit of olive oil and place on a grill or grill pan over medium-high heat. Turn every 2-3 minutes or until all sides are slightly blistered. Remove from grill or grill pan and let cool. Slice kernels off cob with a serrated knife.
3. Fill avocado cups with blistered corn. Drizzle with raspberry vinaigrette, top with a fresh Driscoll's berry, and serve!