Mexican Corn Dip
with Avocado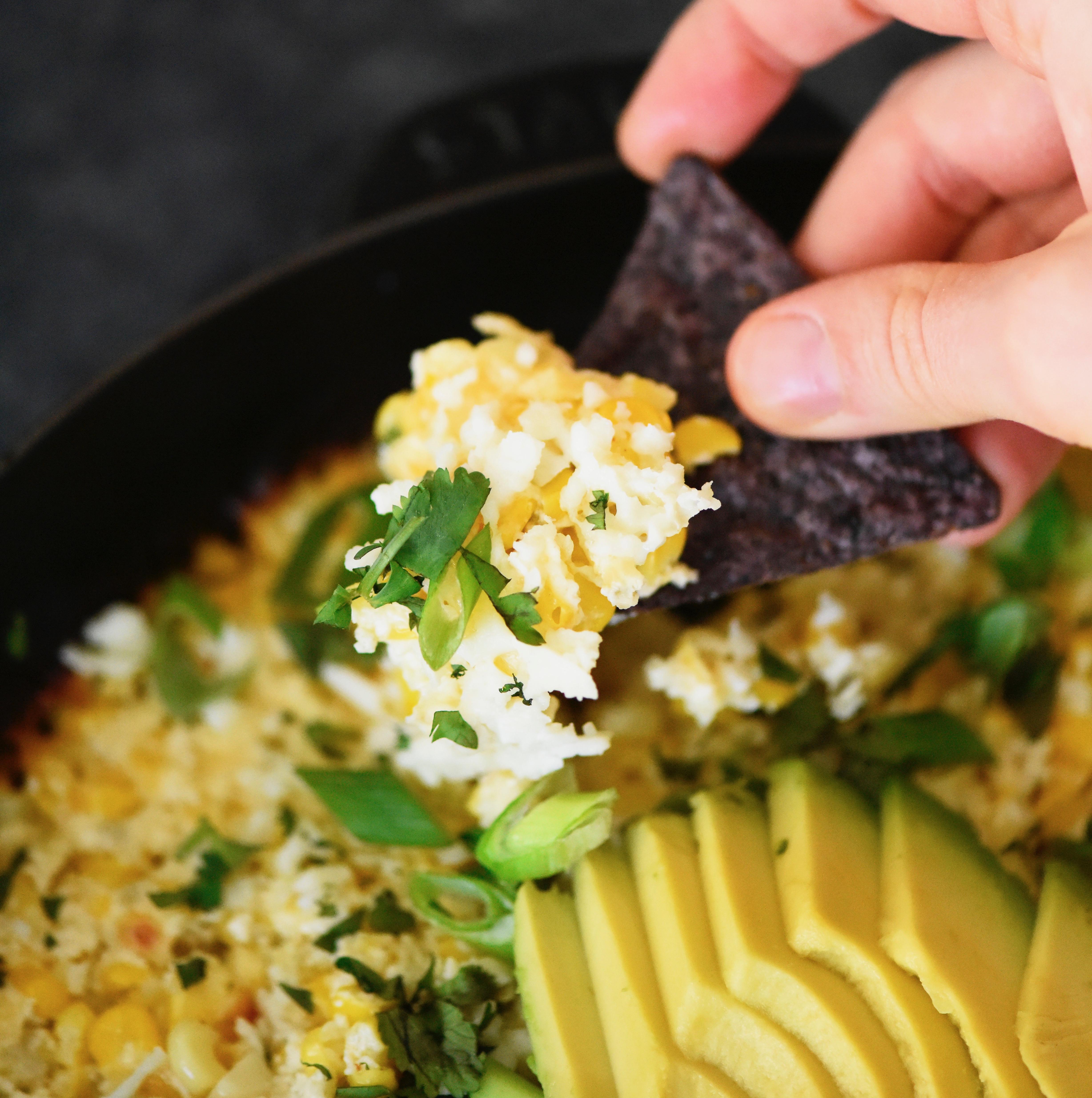 This cheesy dip has just the right amount of spice, and it's ready in no time. Enjoy with crispy tortilla chips and a refreshing cocktail!
Mexican Street Corn Dip Recipe
Ingredients
4 ears fresh corn, kernels removed
1 jalapeño, minced
1 garlic clove, minced
1/4 cup mayonnaise
1/2 cup greek yogurt
4 oz (half block) cream cheese, softened
1 cup grated jack cheese
Juice and zest of 1 lime
1 tsp chili powder
Pinch cayenne
Salt and freshly ground black pepper
1 tbsp butter, warmed for a few seconds in the microwave
Cotija cheese, for garnish
3 scallions, sliced
Handful fresh cilantro, chopped (optional)
Sliced avocado, for serving
Tortilla chips, for serving
Directions
Preheat the oven to 375˚ F. Combine the corn, jalapeño, garlic, mayo, greek yogurt, cream cheese,lime, cheese and spices in a large bowl. Season to taste with salt and pepper.
Butter a 9 inch cast iron skillet, then scrape the corn mixture into the pan. Bake for about 30 minutes or until the dip starts to bubble and turn brown around the edges.
Garnish with Cotija, scallions, cilantro and avocado. Serve warm with tortilla chips.