How To: The Art of Homemade Cold Brew!
Cold Brew!
Okay, calling homemade cold brew an 'art' is a bit of a stretch. It couldn't be easier, requires only two ingredients and uses kitchen tools you probably already have lying around. So remind us again why that cup of ice cold brew at your local coffee shop costs five bucks?! Give our simple method a try and save your money for more important things! And if you are a cold brew newbie, take it from us, it lives up to the hype. The resulting product is less acidic, less bitter and has a deeper flavor than coffee that has been brewed with heat.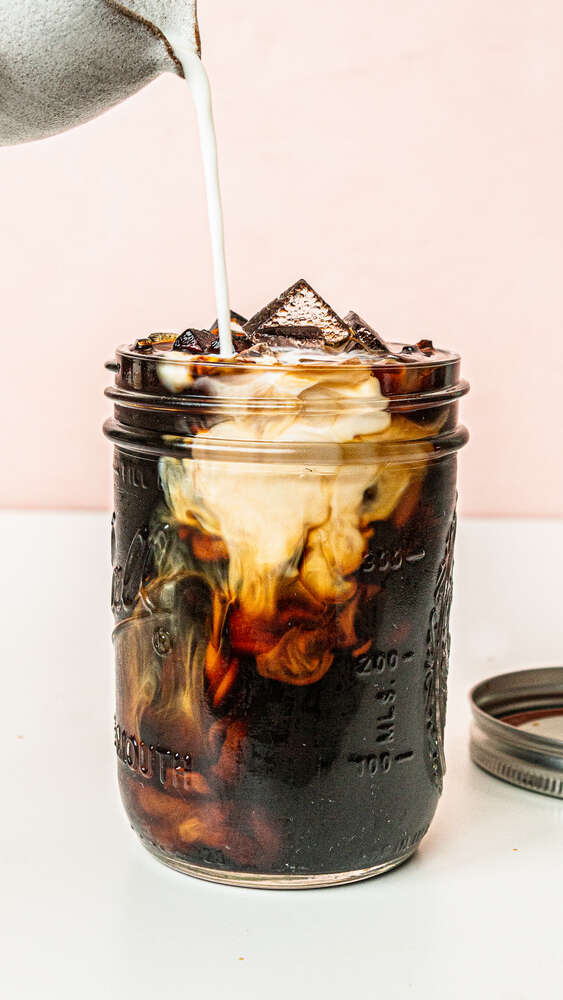 Feedfeed Cold Brew
Ingredients
1 cup ground coffee (medium coarse grind)
3 1/2 cups water
Materials required: 1 quart sized mason jar with a lid, coffee filter basket or a fine mesh sieve

Directions
Add coffee to mason jar and slowly pour water all over the grinds, making sure to saturate them all. Cover with lid and set in the fridge for about 12–14 hours. When ready, strain through a mesh coffee filter or a fine mesh sieve.
To serve: mix cold brew concentrate with equal parts water (or a bit less water if you like a stronger brew) and serve over ice. Any leftover coffee can be stored in the fridge for about 2 weeks.
Now that you've mastered this super easy technique, check out these great recipes utilizing cold brew!
Remember to add #feedfeed

to

your cooking, baking & drink making social media posts for a chance to be featured on our Instagram feed & on the site.