Chipotle Summer Slaw
with Hellmann's Organic Spicy Chipotle Mayonnaise
Recipe and Story by Melissa Coleman
I always assumed slaw was something you either skipped or bought at the store, until I made a batch last summer. It's mind­numbingly easy—a simple dressing made from Hellmann's Organic Spicy Chipotle Mayonnaise and vinegar plus a quick toss of shredded vegetables and herbs. It's best made in advance which will keep you from scurrying to get a meal on the table. Insert cocktail time.
While I used the Organic Spicy Chipotle in this recipe, they also make Original and Organic Roasted Garlic!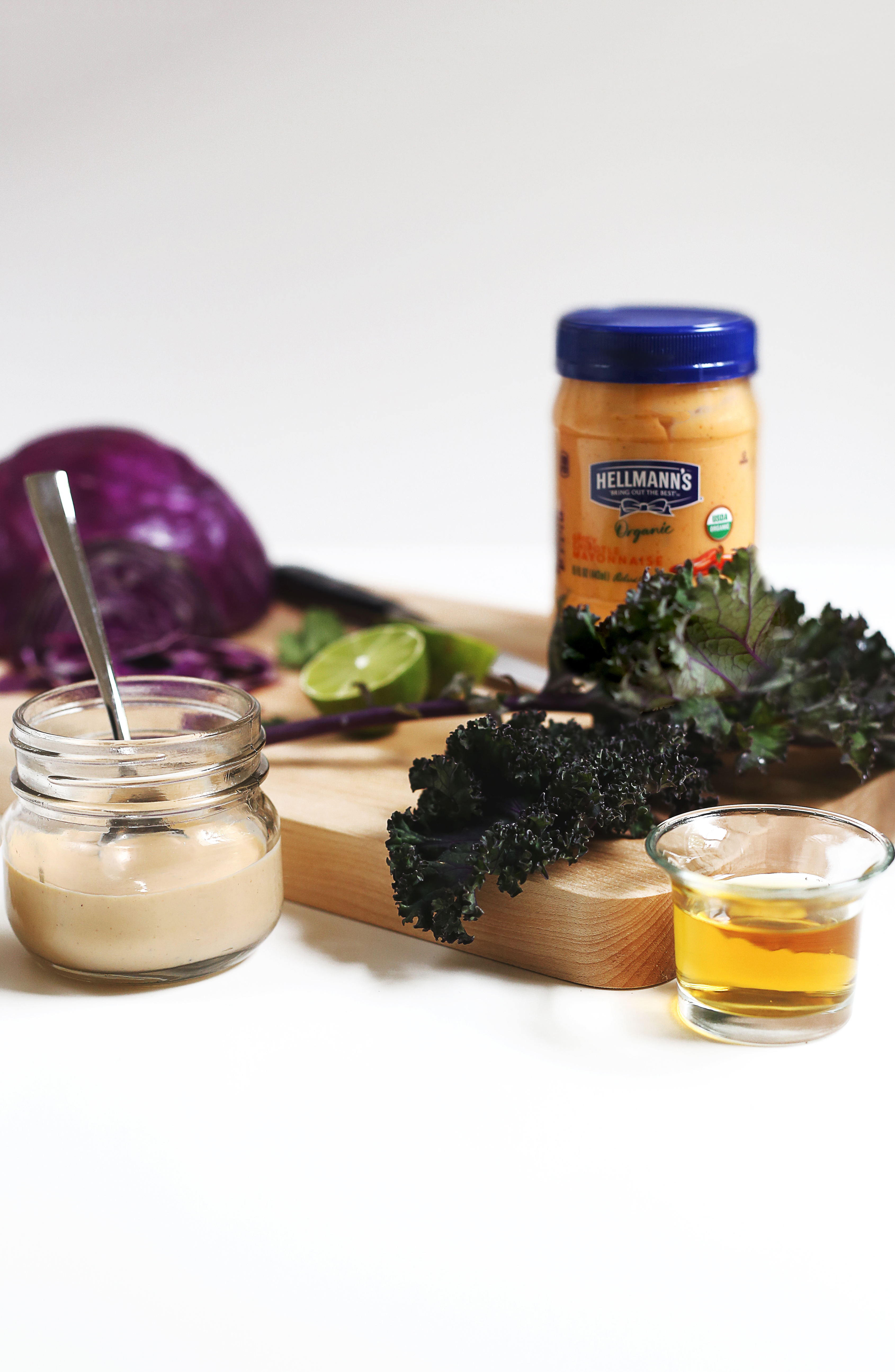 This recipe has a hint of heat from the organic spicy chipotle mayo but is tame enough for every palette. The ingredients are few but the flavor is vibrant. The crunch yields a perfect garnish for summer sandwiches and tacos.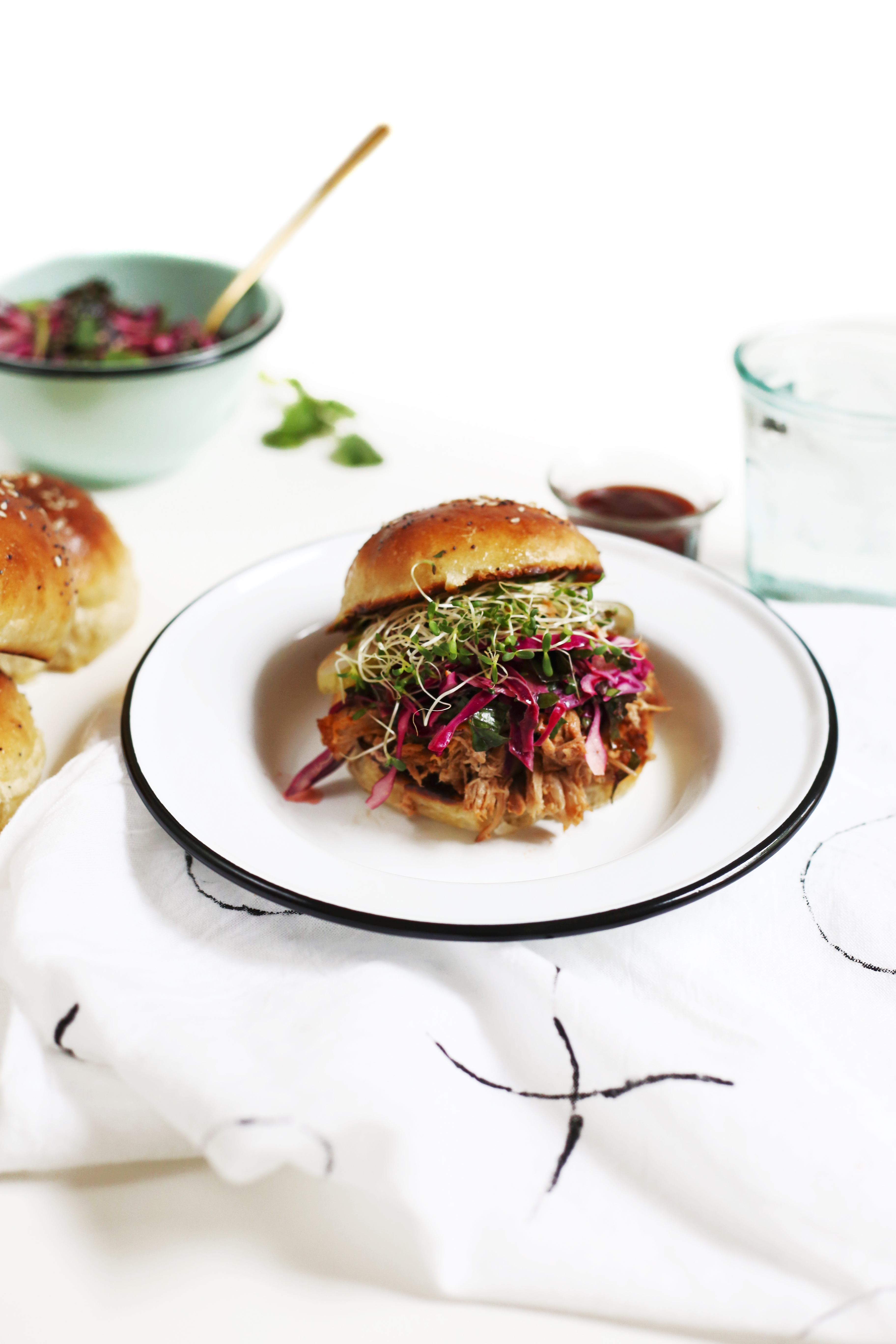 Ingredients
1/4 c. Hellmann's Organic Spicy Chipotle Mayo
2 tbsp. apple cider vinegar
1/4 tsp. kosher salt
a couple cracks of fresh pepper
2 c. red cabbage, thinly shredded
1 c. kale, destemmed and chopped
handful of cilantro, destemmed and chopped
juice of a lime
Directions
In a bowl, stir together mayo, vinegar, and kosher salt as you would a dressing. Add in remaining ingredients and toss together until evenly coated. Cover and place in fridge at least 30 minutes and up to 1 day before serving. Stir once more before serving.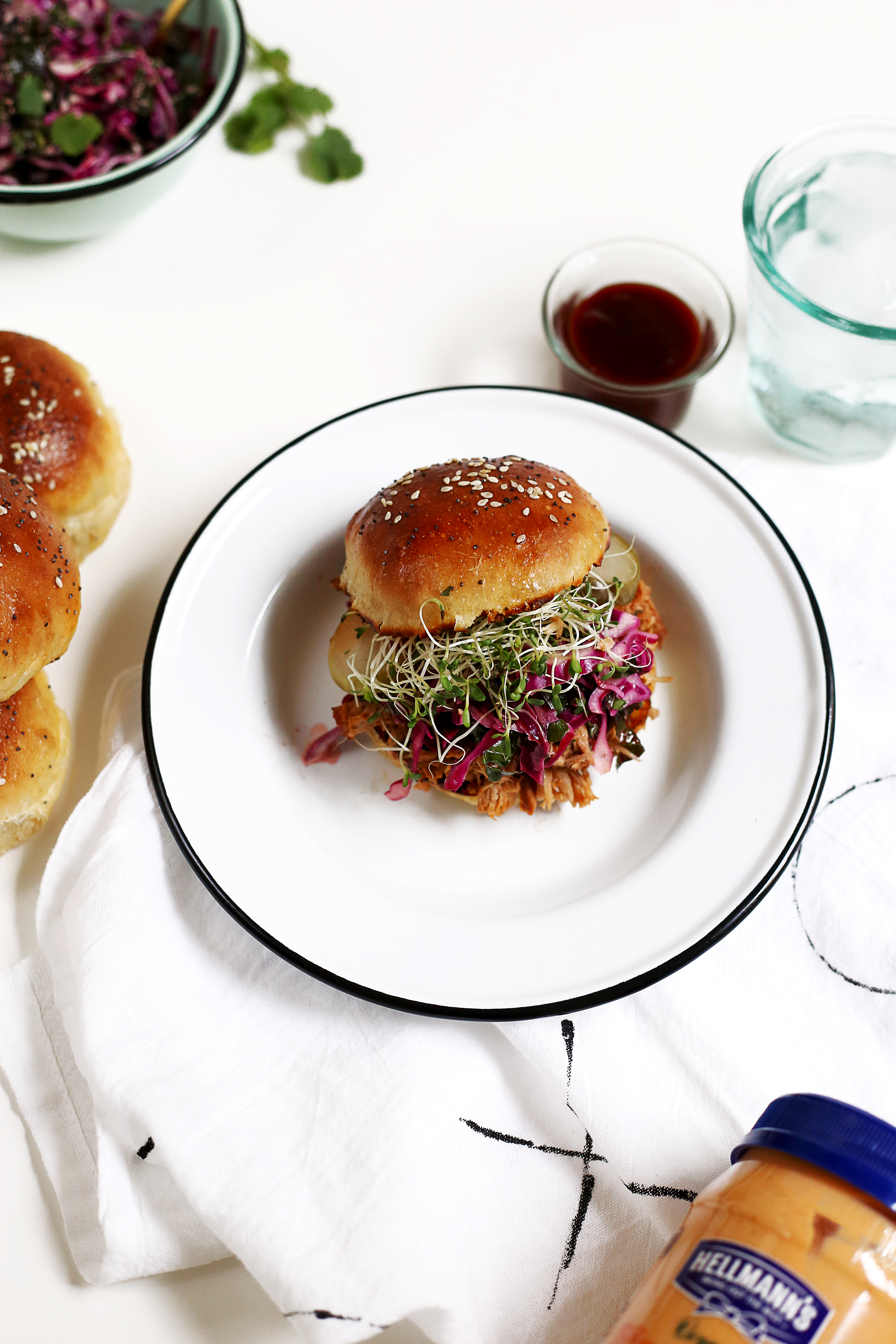 This post sponsored by Hellmann's and FeedFeed