Asian Inspired Buddha Bowl
Makes: 2 Servings
Prep Time: 15 Minutes
If you've been following me on Instagram lately, you may have noticed I've been sharing a ton of bowls and salad inspiration this past month. That's been completely intentional and one of my goals for the year as I try to simplify my meals without compromising on taste and health. One of the easiest ways I've found to do this is by enjoying at least one bowl during the day, usually for lunch or dinner. For breakfast, I stick to a nutrient-dense smoothie for breakfast. It's a great way to use up leftovers, get creative, and fill your meals with vegetables throughout the day. Did I mention how much time it saves?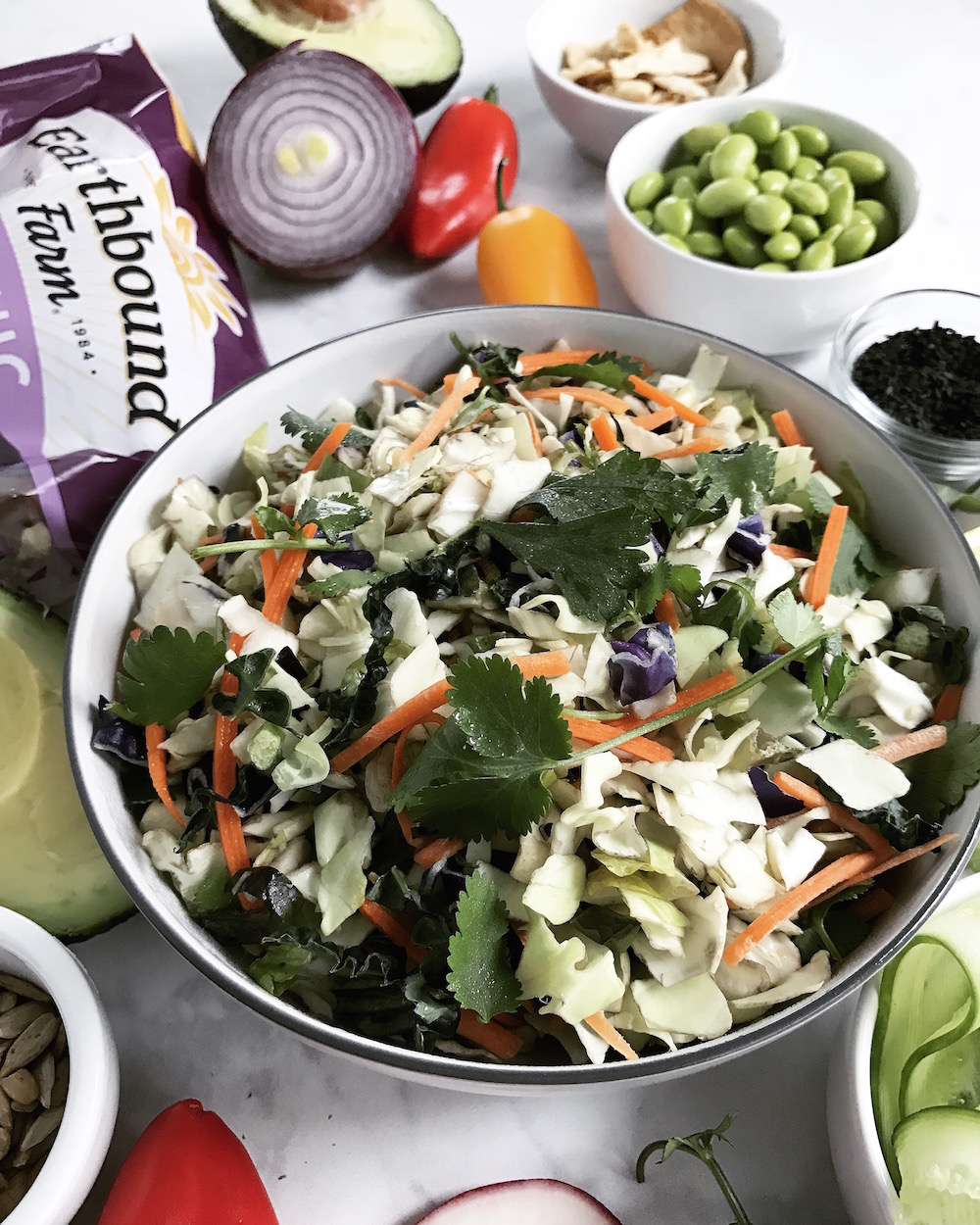 For today's bowl, I've partnered up with Earthbound Farm and FeedFeed to share a simple, delicious, and flavor-packed meal. It's made with Earthbound Farm's new Organic Asian Chopped Salad Kit. I've been buying Earthbound Farm's produce for years now and absolutely love the quality of their ingredients.

Their kits make it even easier to pull together meals. The Organic Asian Chopped Salad Kit is made of cabbage, romaine, kale, carrots and cilantro and accompanied with crunchy toppings and a delicious tahini dressing.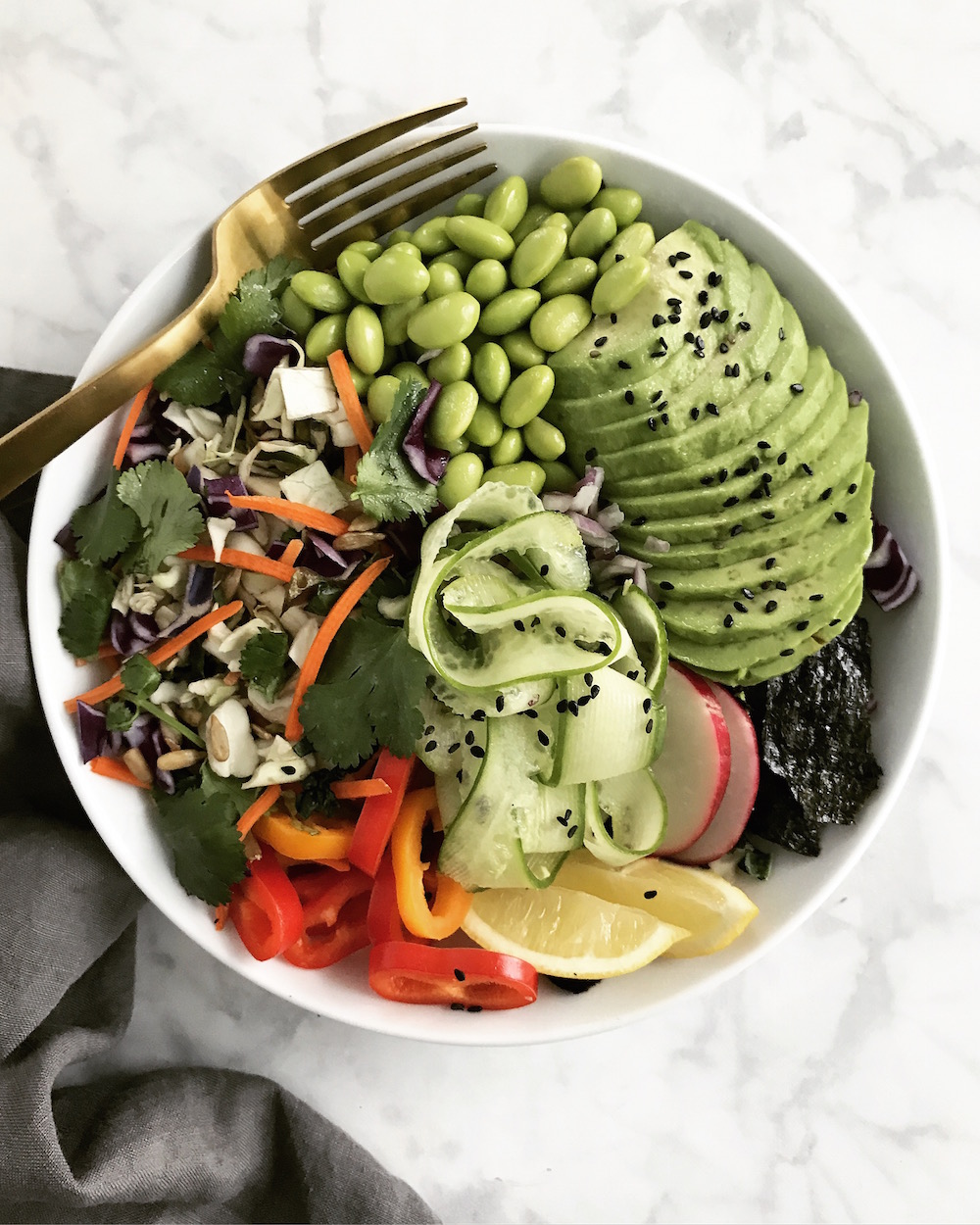 This buddha bowl is packed with healthy fats (thank you, avocado!) and plant-based protein (thanks to edamame!), and lots of vegetables and flavor. You guys, it's seriously delicious – you're going to love it!
Ingredients:
1 avocado, peeled and sliced

1 cup edamame

1 cup of mini sweet peppers, thinly sliced

1 small cucumber, sliced thinly with a peeler or mandolin

1/2 cup of radish, thinly sliced

1/8 cup red onion, chopped

1 cup of nori strips

1/2 tsp black sesame seeds

1/2 lemon
Method:
1. Combine all ingredients in the Earthbound Farm's Asian Chopped Salad Kit in a large bowl, including the tahini dressing, wonton strips, and sunflower seeds.
2.To assemble, divide the salad into two bowls. Top each bowl with avocado, edamame, red peppers, red onion, radish, nori strips and cucumber. Sprinkle avocado with sesame seeds.
3. Drizzle bowls with lemon juice. Enjoy!
See more Easy Salad Recipes from feedfeed