Watermelon Salad
with Avocado and Feta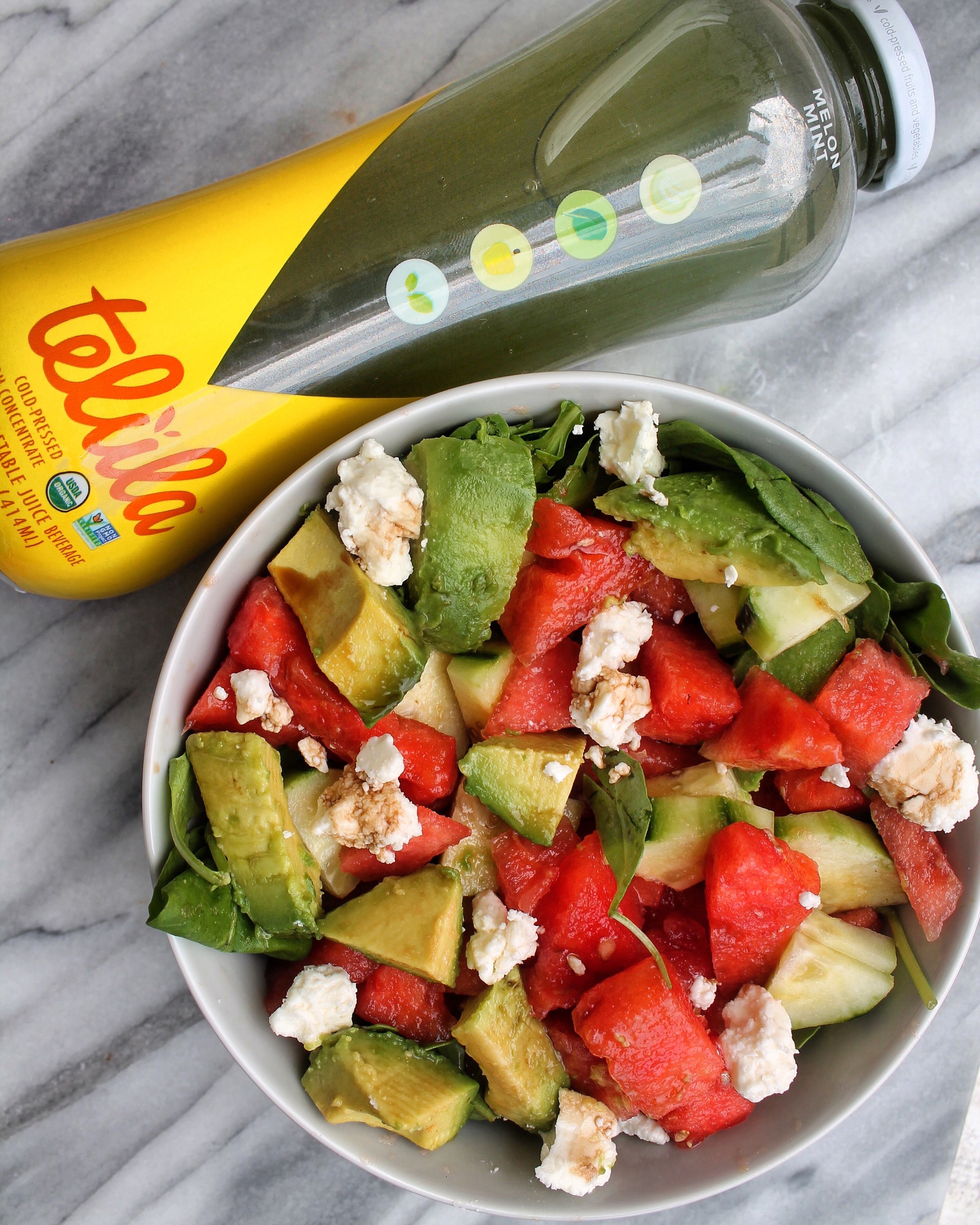 Note from theFeedFeed Team:
This salad is the perfect summer go-to. It is light and refreshing but packs some serious punch - very much like our friends at Telula. We're back with more perfect pairings for Telula and we're excited to kick things off with our friend Nicole from @NoBread. Nicole really knows her way around the kitchen and has a knack for taking simple ingredients and making them shine. This salad is a prime example & here, she's paired it with Telula Melon Mint!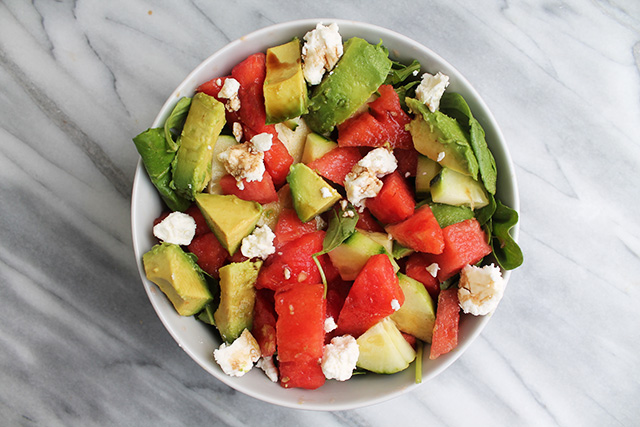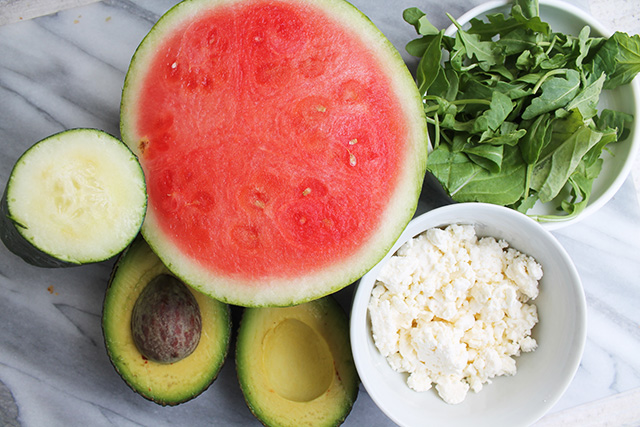 Watermelon Salad with Avocado & Feta
Makes 2 servings
Ingredients:
1 Small Watermelon
1 Avocado
1 Cucumber
2 Cups Arugula
2 T Feta
2 T Balsamic Vinaigrette
What You Will Do:
Slice the watermelon, avocado, and cucumber into small cubes. Combine in a small bowl and mix together.
In a separate bowl, put in your arugula.
Next, add in your cucumber, avocado, and watermelon mixture!
Top off with feta and drizzle on the balsamic.
Just like that, you have a simple, refreshing Watermelon Salad ready to serve!