Steak Salad Cups
with Best Food's new Organic Mayonnaise
We continue to be amazed by the way in which food photographer, Jules Douglass captures the pure essence of food, and making it look mouth wateringly delicious. She continuously emphasizes organic, well sourced ingredients, and it is no wonder she was able to make Best Food's new Organic Mayonnaise shine in this post. These steak salad cups are as delicious as they are beautiful. Easy to assemble (as seen in the method section!), these are perfect for no fuss summer entertaining and sure to be a crowd pleaser at your next gathering. This recipe calls for the Organic Original Mayonnaise, but you could have equally impressive results with the Organic Spicy Chipotle and Organic Roasted Garlic!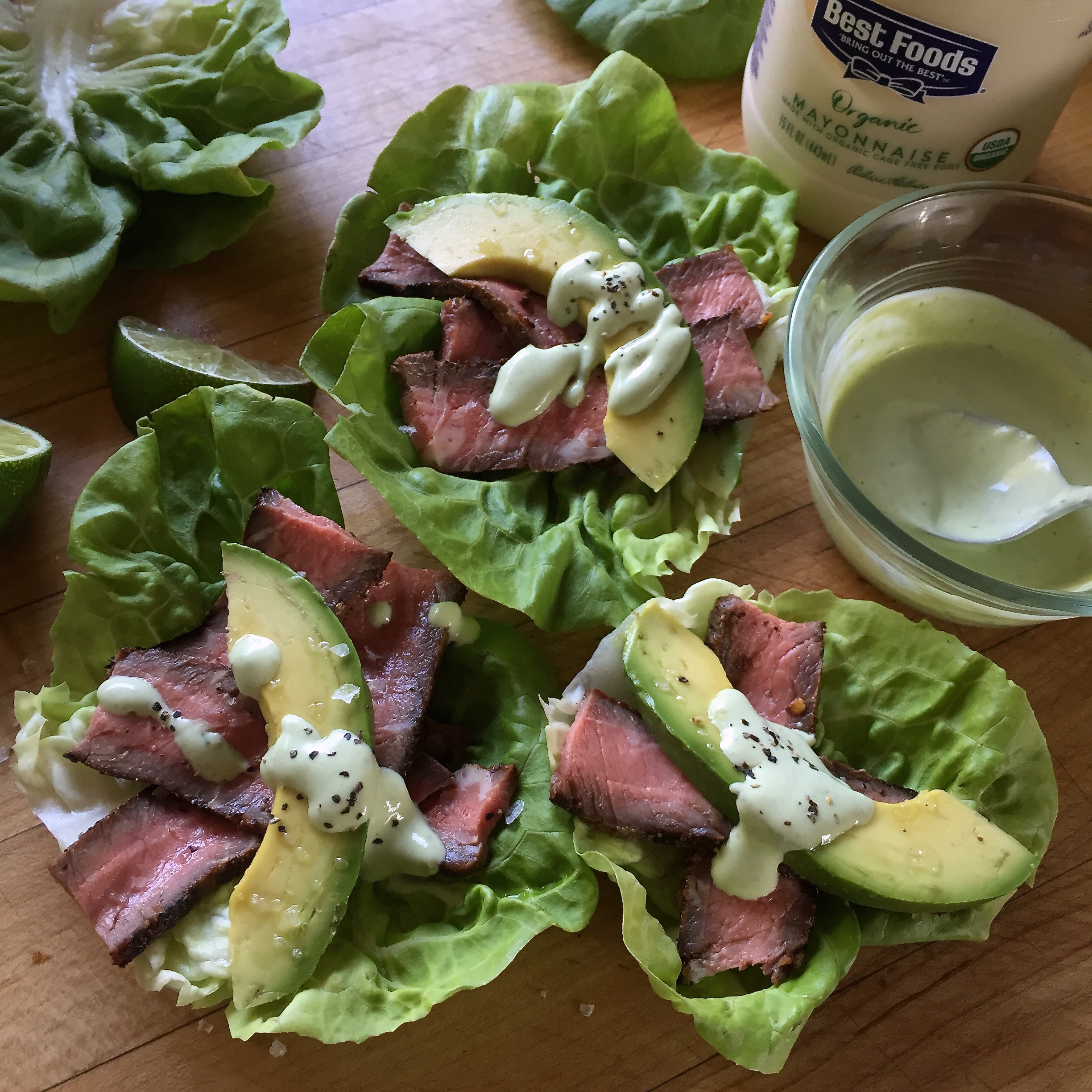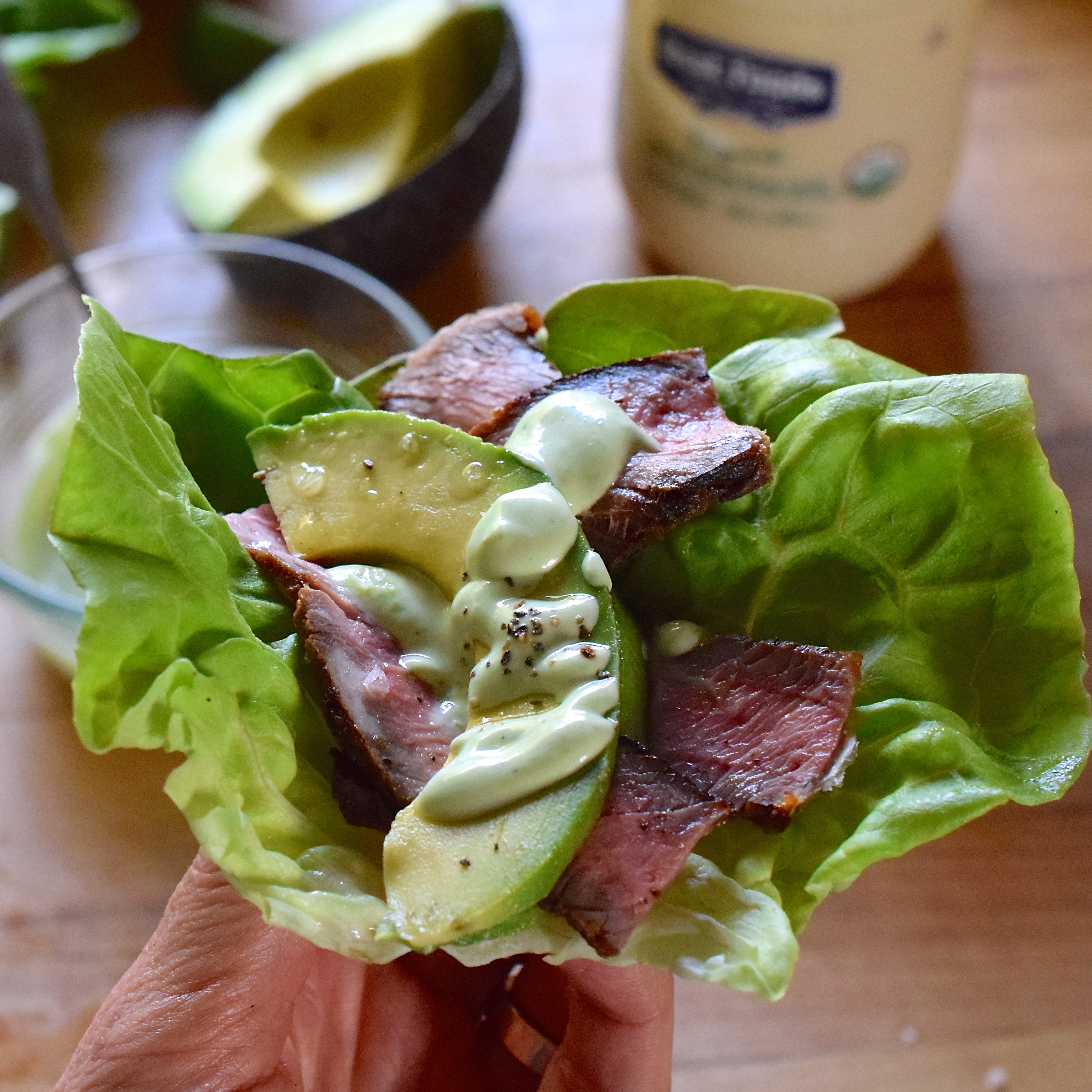 Recipe and Images by Jules Douglass:
Note: When grilling steak ­ always make an extra steak to ensure there are leftovers ­ which can be turned into this tasty, light lunch the following day.
Avocado Herb Ranch Dressing:
1/2 cup Organic Best Foods Mayonnaise
1 small ripe avocado
1 cup sour cream
3/4 cup lightly packed fresh organic herbs. I used dill, basil, leaf parsley and a few sprigs thyme (stems removed)
3 Tbsp scallions. sliced (about 1 whole scallion, white and green parts)
2 Tbsp white vinegar
1/2 tsp garlic powder
pinch or more of cumin is optional
1/2 tsp kosher salt
1/4 tsp fresh ground pepper, to taste (I like extra)
Lettuce Cup Ingredients:
1 head Boston Bibb Lettuce, leaves separated
1 pound deli roast beef or sliced steak (allow to come to room temp)
1 small avocado, sliced
To Make the dressing:
Add all ingredients in a high powered blender. Start on low and turn to medium speed, about 20­-30 seconds.
Give it a stir and pulse until well blended and creamy smooth. Season to taste. If dressing is too thick, thin with either lime juice or warm water.
To Assemble:
Stack beef and avocado in lettuce cups and drizzle with dressing! Eat immediately.
This story brought to you in partnership with Best Foods