Festive Banana Bread
with Vitamix Winter Spice
Why not add a festive twist on a traditional recipe for the holidays? I've been making this particular banana bread for years now. Not only is it a great way to use overly ripe bananas, but you can also add in a winter spice mix to take it to the next level.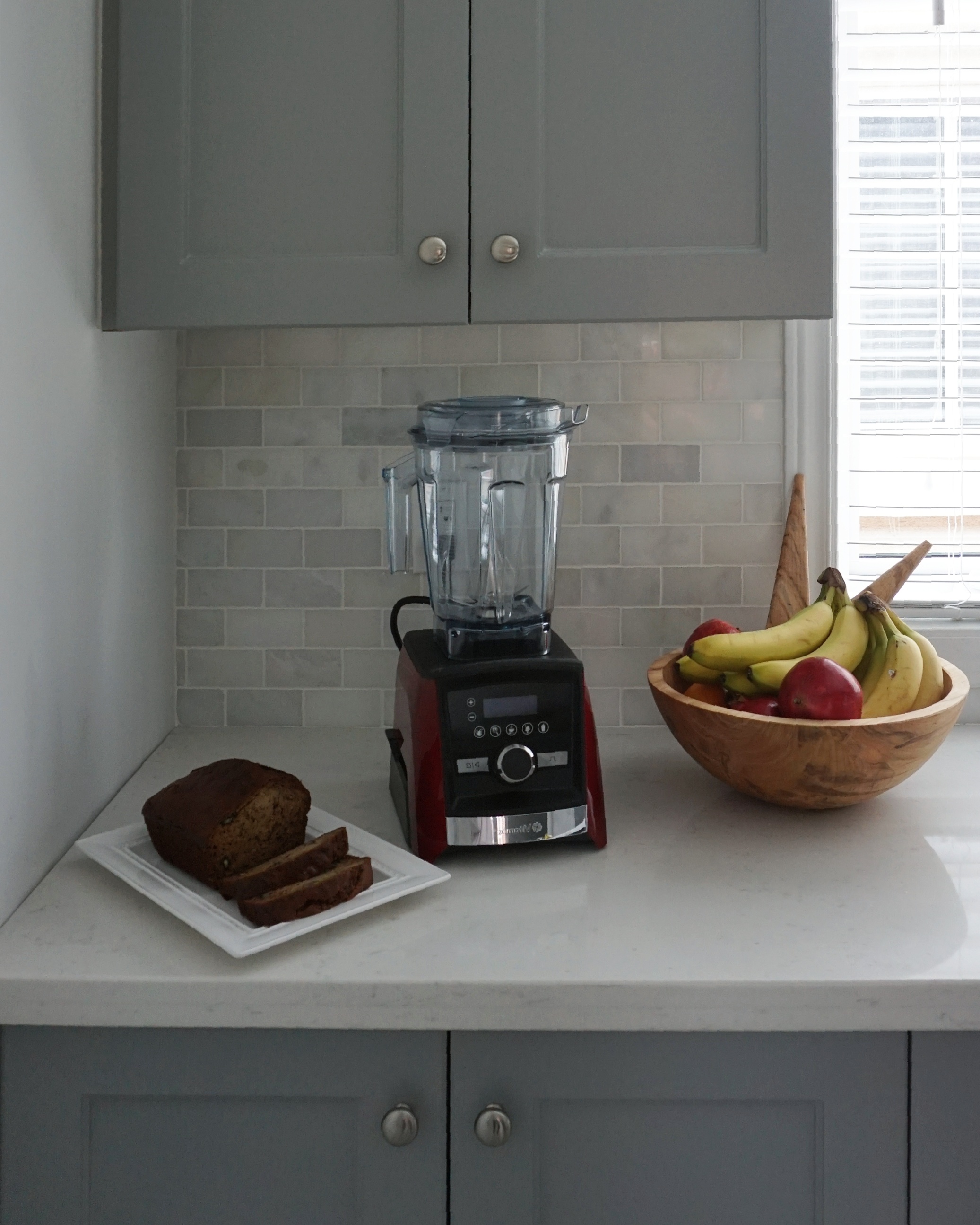 It's fun to add new spices to an old favourite, so this year, I've incorporated some unique ingredients that are sure to surprise any guest. There's nothing better than welcoming your guests with a warm slice of banana loaf and as an added bonus, the cinnamon, ginger and dried orange peel mix fills the house with the most wonderful aromas. Before getting started with the loaf, I prepared the winter spice mix by placing all the ingredients into the Vitamix container and give it a whirl. It's as simple as it sounds. Recipe can be found here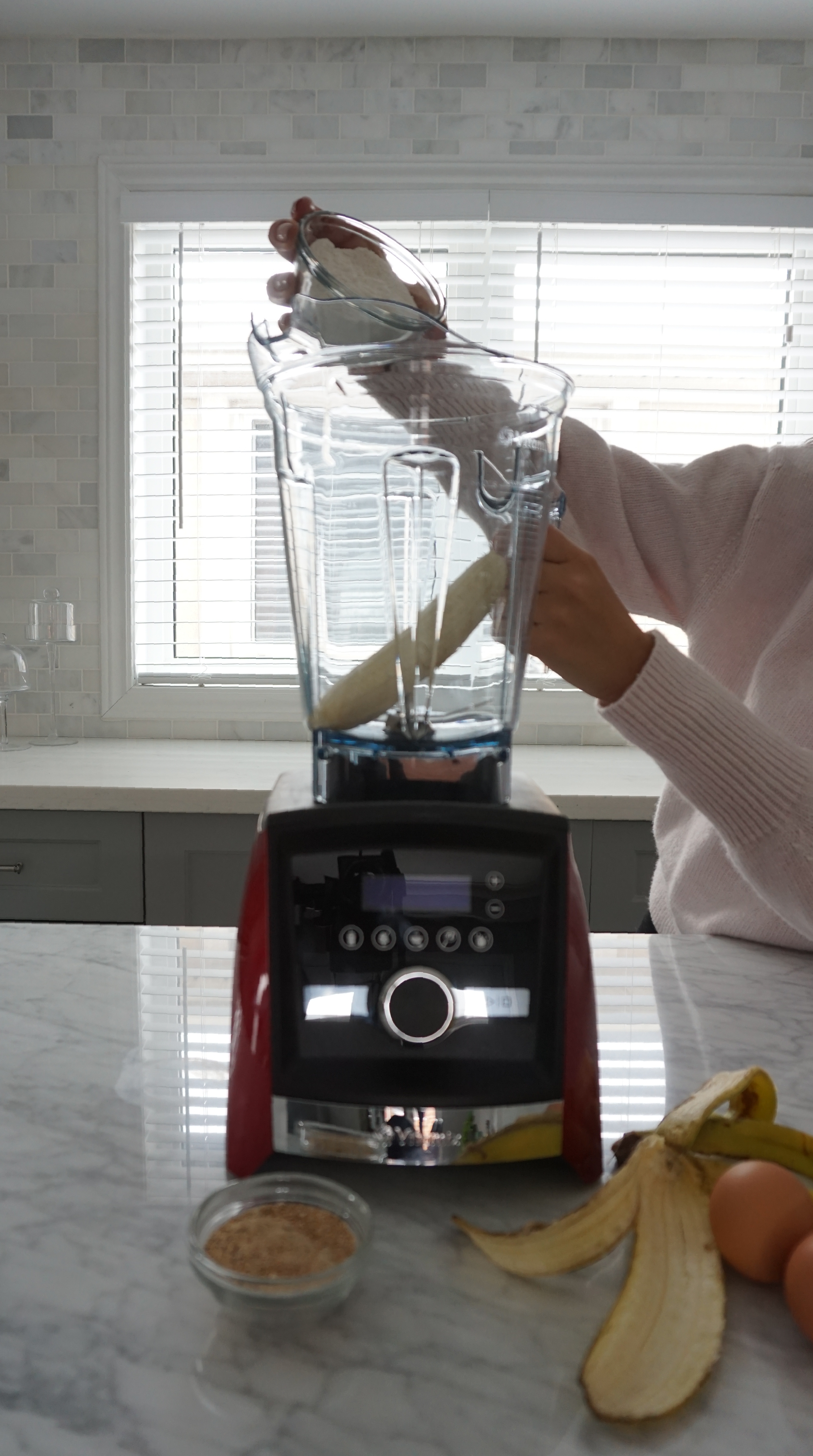 Once I had the winter spice mix ready to go, I combined 1 tablespoon of it with the banana loaf ingredients into the Vitamix container and mixed well for 2-3 min. If you follow me on Instagram (@food.diva), you'll know that I have a serious sweet tooth so I welcome this healthier dessert options during the indulgent holiday season.
TIP: If you don't mind the extra sugar, you can substitute the walnuts for some chocolate chips!
Festive Banana Bread:
2 to 3 very ripe bananas, peeled
2 eggs
1 3/4 cups of all-purpose flour
1 cup sugar
1/2 cup of vegetable oil
1/4 cup almond milk
1 teaspoon baking soda.
1 teaspoon vanilla extract
1 tablespoon Vitamix Winter Spice Mix
¼ cup of walnuts (optional)
Method
Combine the oil, eggs, sugar, milk, and banana into the Vitamix container and secure the lid
Add the baking soda and the winter spice seasoning to the ingredients and mix well for 2-3 min.
Pour cake mix into a greased loaf pan and bake in 350 degree oven for 55-65 minutes.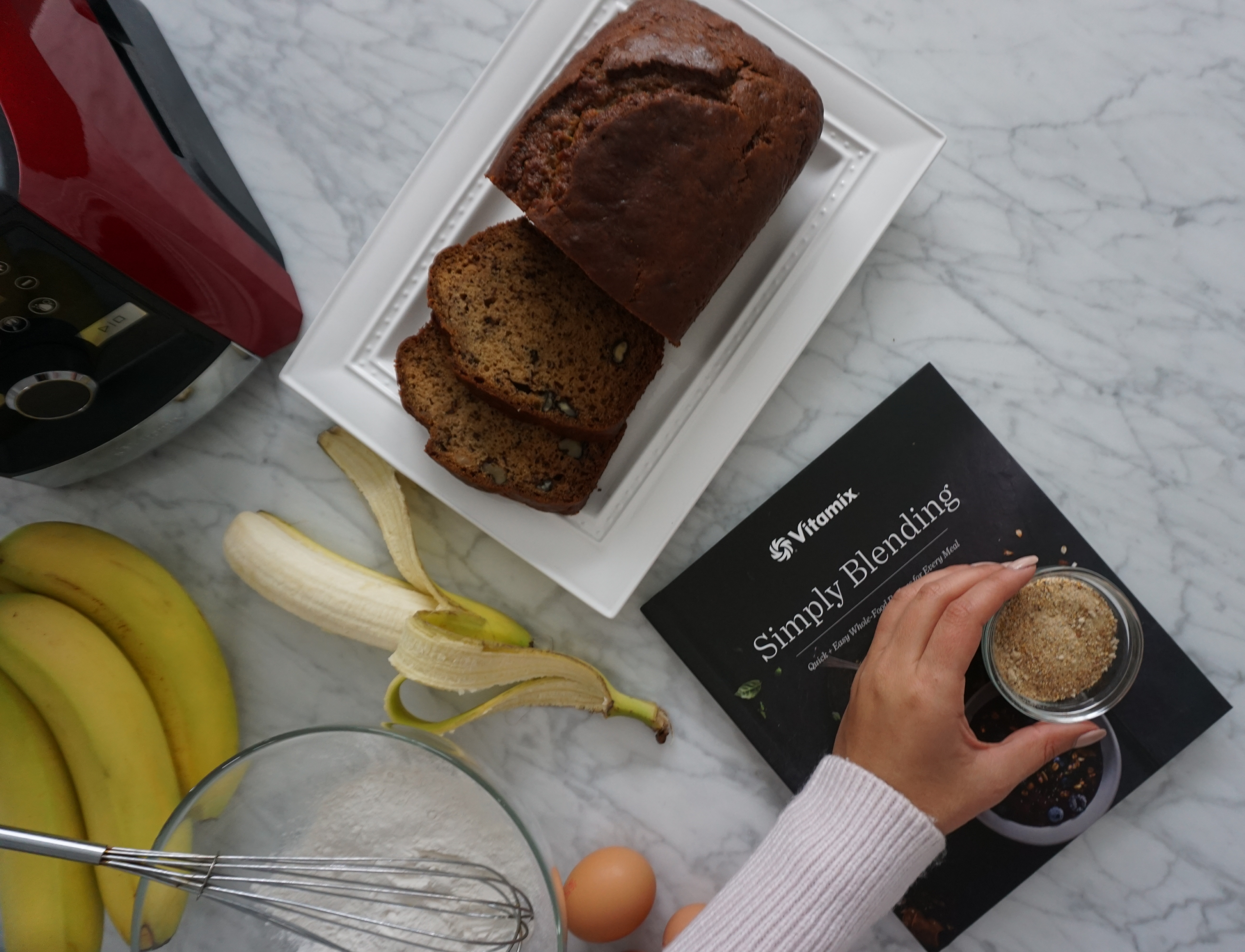 One of my favorite parts of the holidays is baking but if your schedule is anything like mine, time is limited. This recipe was not only super easy to make, but the cleanup takes seconds. That's the one thing I love about using my Vitamix. Just add some warm water and a drop of dish soap, turn it on at the highest speed, and watch it self-clean in 60 seconds.
I hope you enjoy this recipe as much as I do.