Raspberry Mousse & Angel Food Cake Cups
with Whipped Cream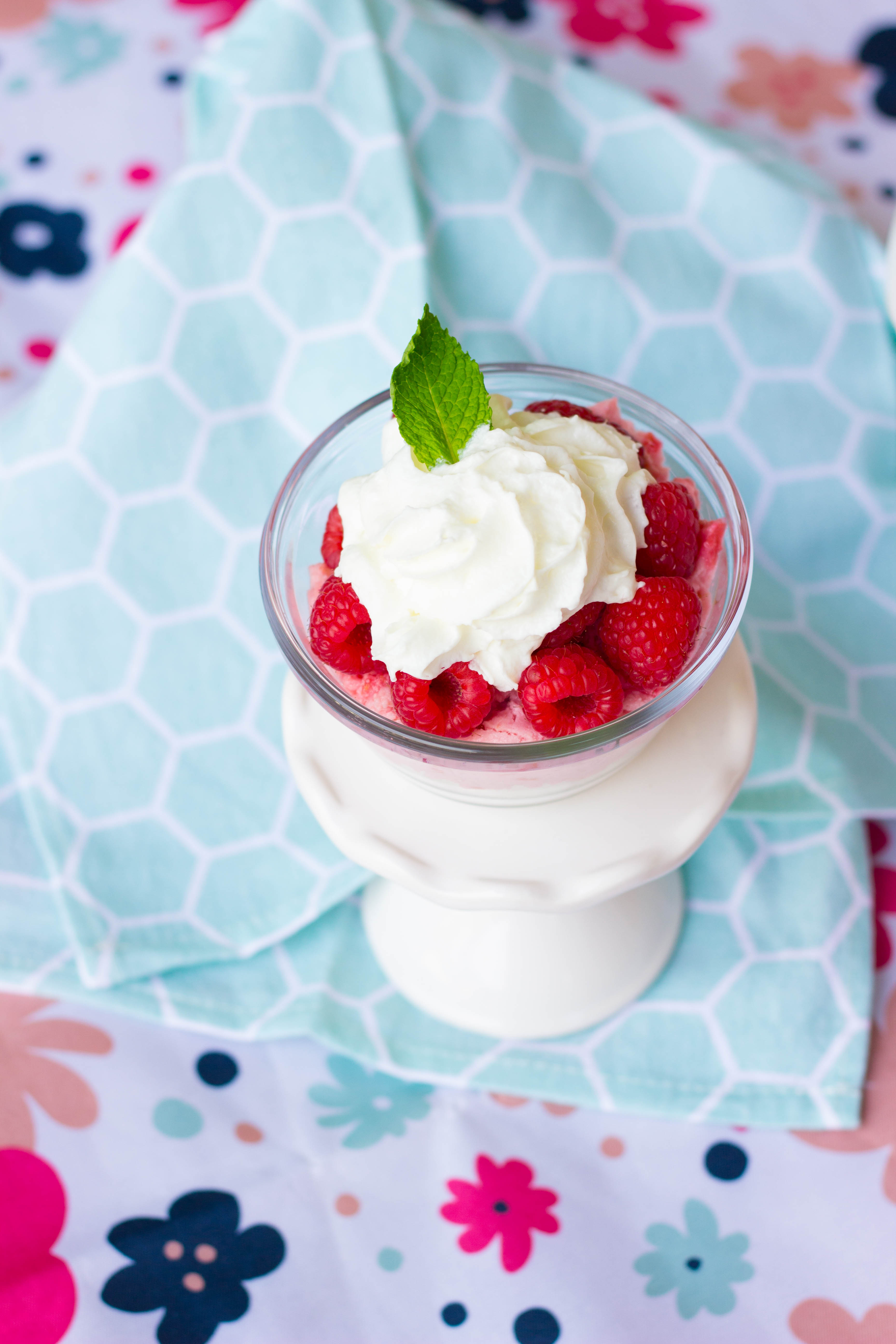 Ingredients
2 cups fresh Driscoll's raspberries
3/4 cup sugar
1 1/2 cup heavy whipping cream
1 tsp vanilla
1 envelope gelatin
3 Tbsp cold water
Method
Mix gelatin and cold water together. Stir until gelatin is dissolved. Let stand for five minutes to solidify.
Over medium heat, stir raspberries and sugar until sugar dissolves. Mash the berries to your desired texture.
Stir gelatin into berries until it dissolves. Let cool mixture cool completely.
Whip heavy cream and vanilla in stand mixer until soft peaks form.
Fold in Driscoll's raspberry mixture.
Cover with plastic wrap and refrigerate for 4 hours.
Meanwhile, cut the angel food cake loaves into small cubes.
Once all ingredients are cooled, layer cubes of angel food cake, raspberry mousse, fresh Driscoll's raspberries whip cream in individual serving bowls.
Finally, garnish with a mint leaf and serve chilled.