Chocolate Ganache
adapted from Ada St. Cafe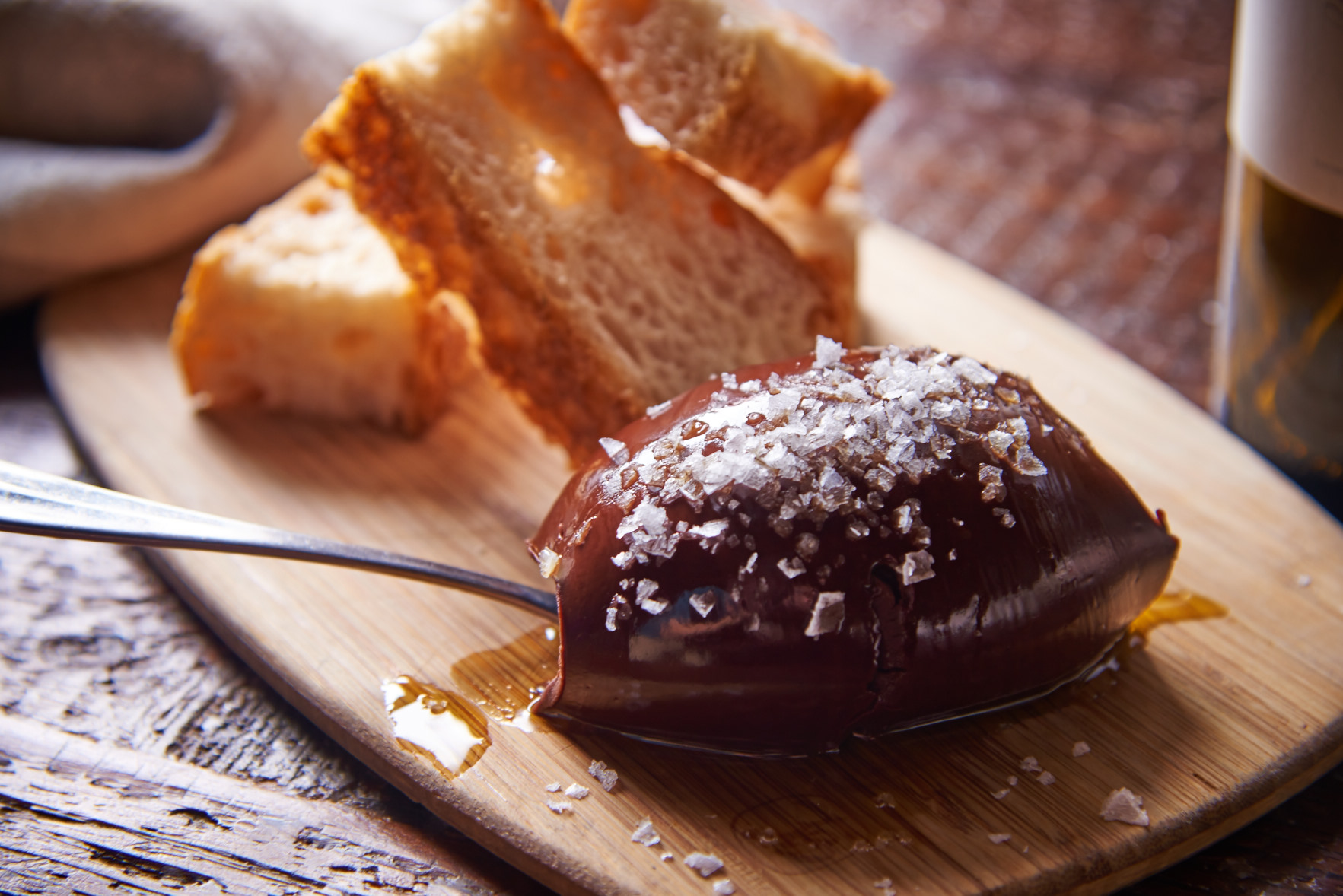 Chocolate Ganache with Sea Salt and Olive Oil
Recipe Adapted from Ada Street Cafe
Ingredients
4 oz Dark chocolate (at least 65%), chopped
4 oz heavy cream
Olive oil, for serving
Sea salt
Focaccia bread, for serving
Directions
Place chocolate in a medium sized metal bowl. Heat the cream in a small pot over low heat to just a simmer (you will see a few bubbles around the edge of the pot). Remove the cream from the heat, then pour it over the chopped chocolate.
Let sit for about 5 minutes. Stir the chocolate and cream mixture with a wooden spoon, starting in the center and working your way out. The mix will begin to come together and look shiny. Stir until the mixture is emulsified and well combined.
Set aside to cool and set for about an hour. You want the mixture to be spreadable, with the consistency of peanut butter.
When ready to serve, scoop tablespoons full of the ganache onto a platter. Drizzle each spoonful with a bit of olive oil and sea salt and serve with focaccia.