Easy Spicy Raspberry Chutney
with Apples and Raisins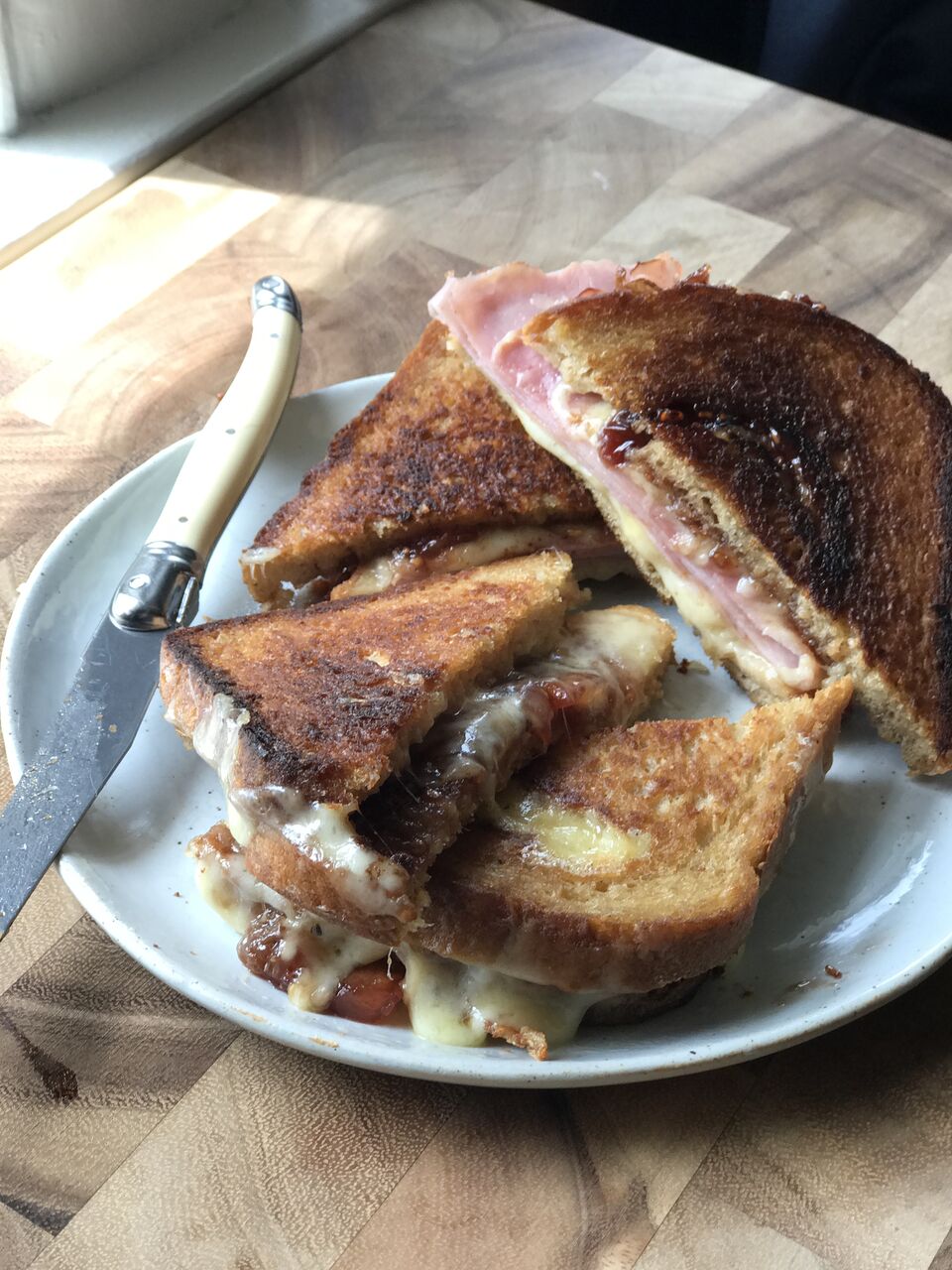 Makes 3 half pints
Ingredients
3 cups raspberries
1 cup diced apple
1 cup minced onion
3/4 cups golden raisins
2 cups brown sugar
1 1/2 cups apple cider vinegar
Zest of one lemon
2 t kosher salt
1 t cinnamon
2 t freshly grated ginger
1/2 t mustard seeds
1/2 t ground cloves
1/2 t red chili flakes
Method
Combine all ingredients in a large, wide non-reactive pot. Place over high heat and bring to a boil (about 8 minutes). Reduce heat to medium and simmer, stirring regularly.
A chutney is done when all the excess liquid has evaporated. You'll know it's there when you draw a wooden spoon through the center of the pan. If it leaves a channel without it filling up immediately with liquid, you're done! This will take about an hour—toward the end of the cook time, you'll want to stir more frequently as the mixture is prone to scorching.
You could definitely preserve this, but I just don't really have time for that. Instead, I simply put mine in a mason jar and stick it in the fridge. So long as you eat it within a few weeks, you're golden.