Peppermint Mocha Cocktail
With Jackson Morgan Southern Cream
This Valentine's Day, we're sipping on this decadent chocolate cocktail featuring Jackson Morgan Peppermint Mocha Whiskey Liqueur.
Jackson Morgan makes 7 hand-crafted flavors of Tennessee Whiskey Cream. Add some to your next standard cocktail, or get creative with this festive, seasonal recipe to share with your Valentine.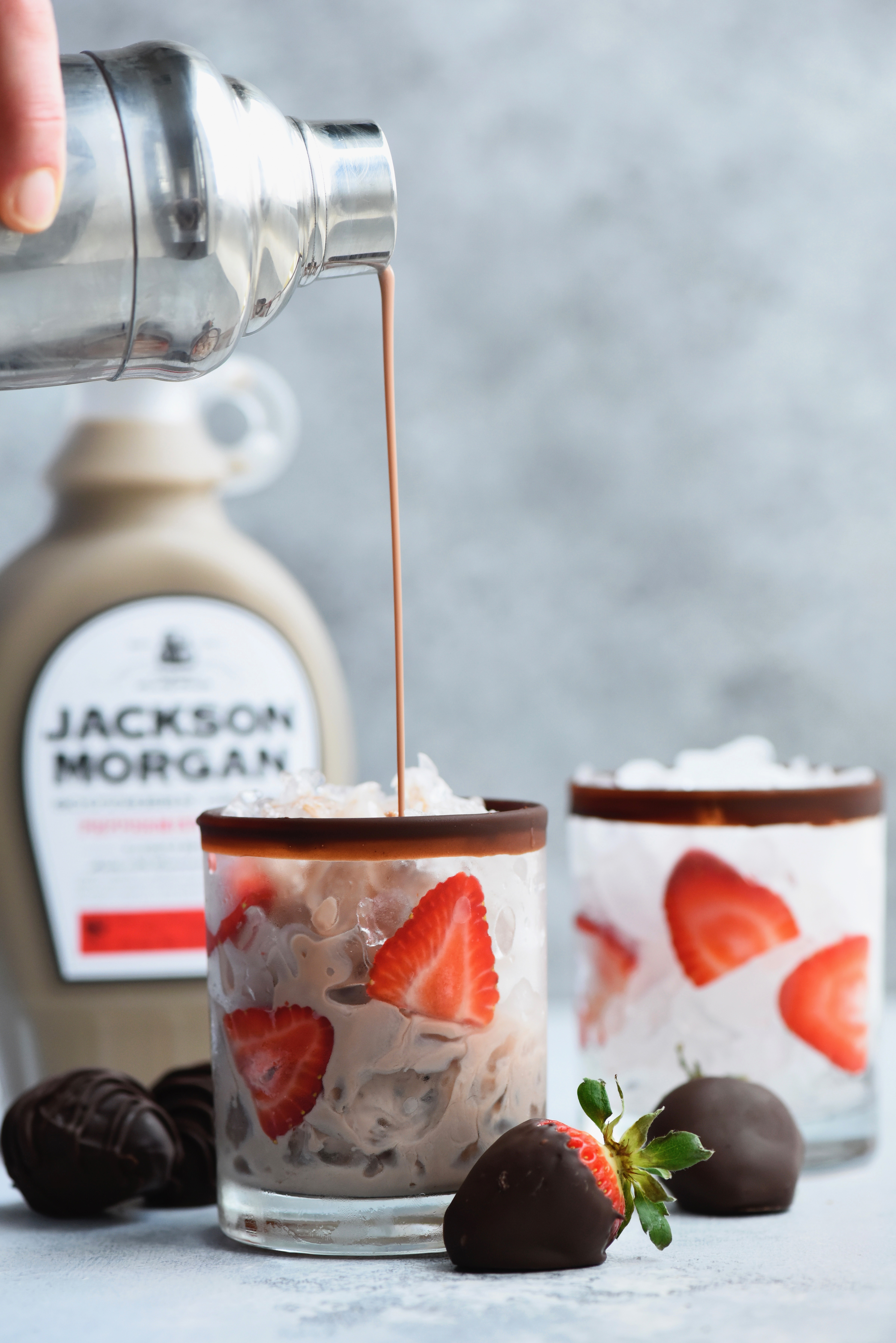 Ingredients:
2 parts Jackson Morgan Peppermint Mocha
1 part heavy cream
1 tsp chocolate syrup
Splash of strawberry liqueur
Mint for garnish
Chocolate Covered Strawberries & Brownie Bites (optional)
Directions:
Shake in cocktail shaker and pour over ice.
Garnish with fresh mint and serve!