Red Chili Salmon & Asian Salad
Makes 3-4 servings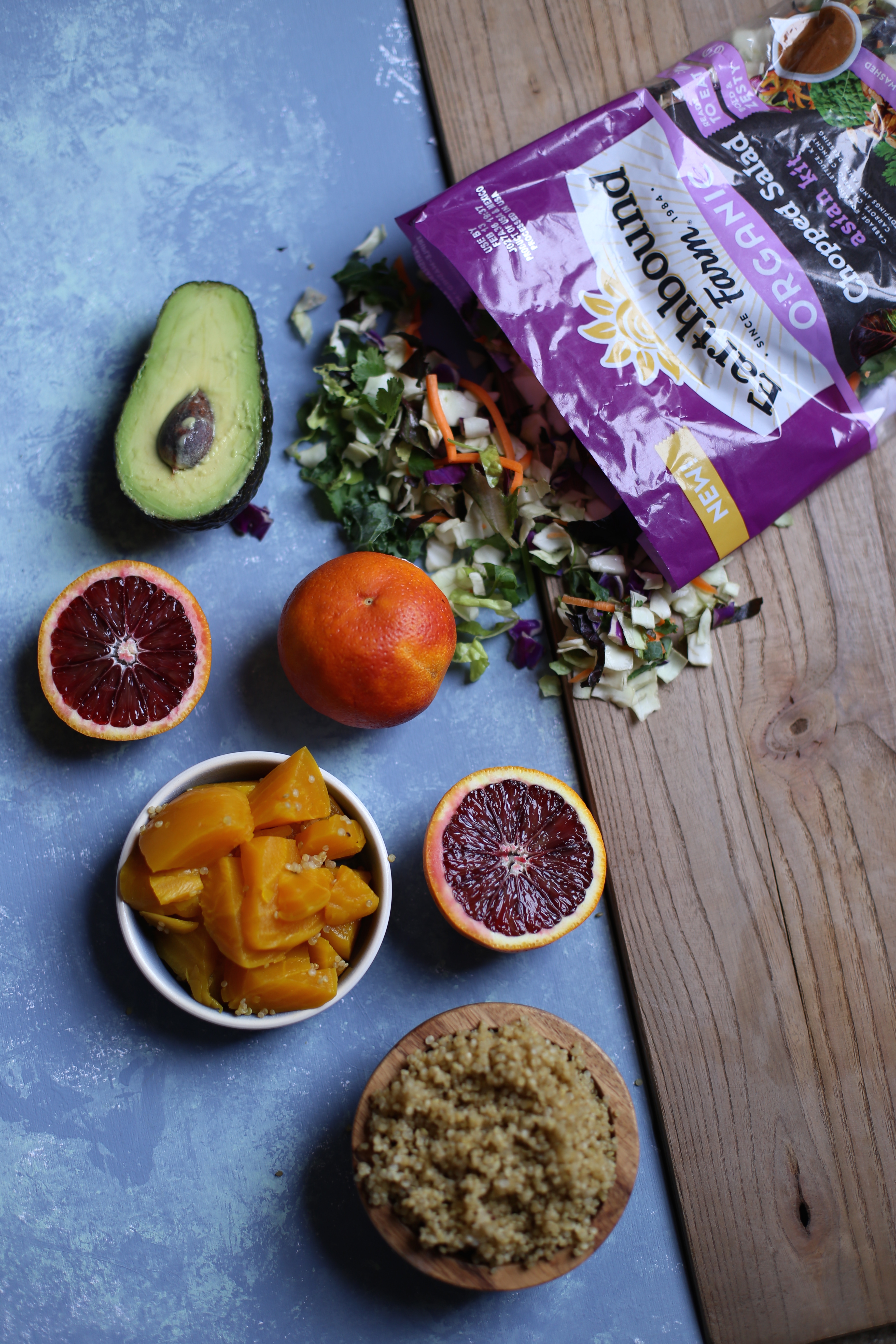 When it comes to light and fresh meals, salads are my go to healthy food. I actually really do love a good salad. I know some people are really turned off by them but I think they can become such a lovely meal with a few added 'oomphs'. For the salad featured today, I have partnered up with Earthbound Farm to show you all that a salad can be a complete, whole and an absolutely delicious meal. If there is one thing that I will always want you to experience from my blog recipes it is delicious and fresh flavor, especially if it's 'healthy'!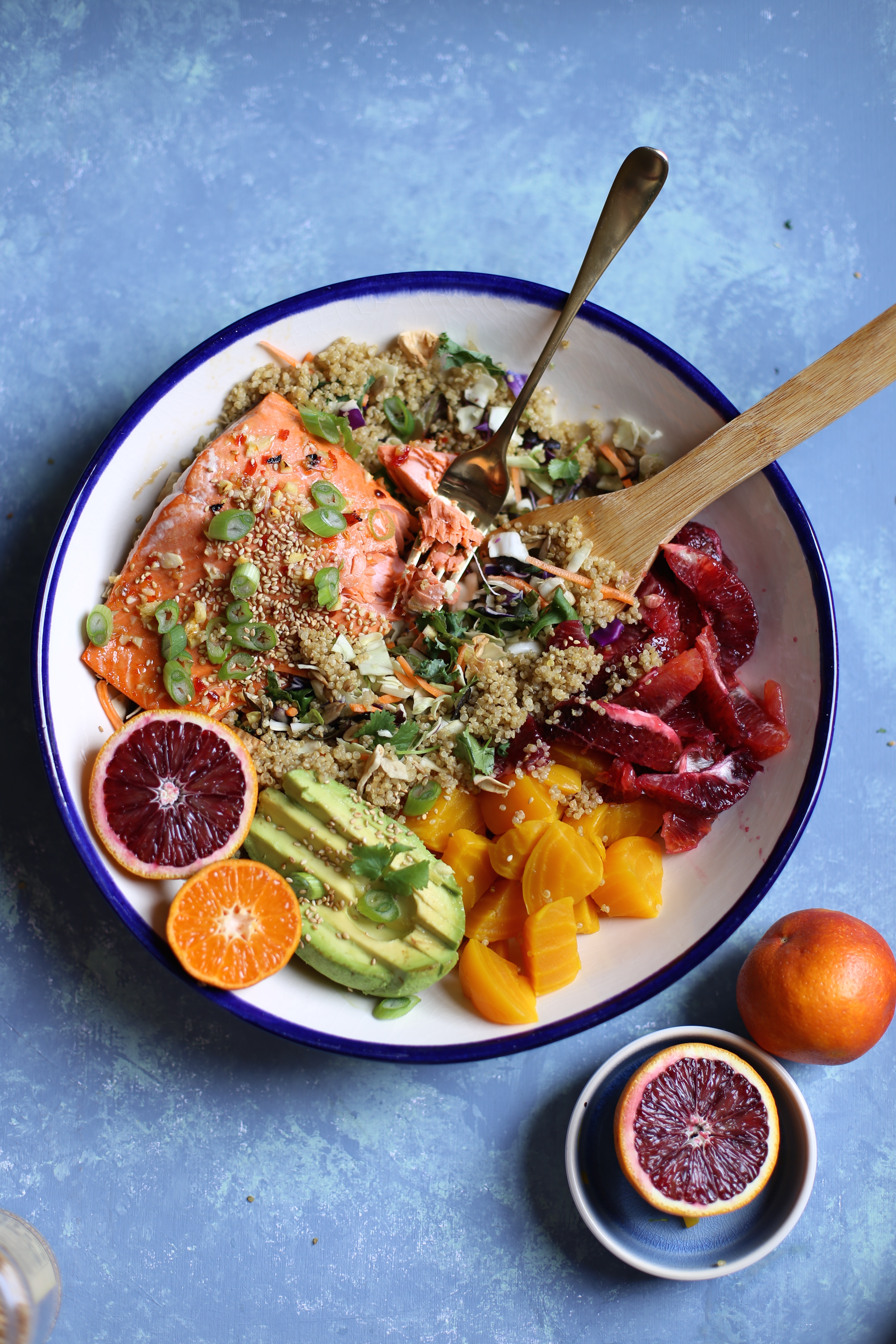 I love to start out with a solid base and a big shallow bowl. For today we are using the Earthbound Farm "Organic Asian Chopped Salad Kit" to start and filling it out with some great toppings. When I'm making a strong salad like this one, I usually try to add a grain / legume, protein and some fresh fruits or vegetables. Since we are using an asian blend base I went with a red chili glazed salmon, blood oranges, and quinoa to keep it fresh and flavorful.
Ingredients
1 Earthbound Farm Organic Asian Chopped Salad Kit
2 1/2 Pound Alaskan Salmon Filets
1/4 Cup of Sweet red chili sauce
4 Tablespoons of olive oil
Juice from one lemon
2 Cloves of minced garlic
Thumb of freshly grated ginger
1/2 Cup of cooked golden beets
1 Cup of cooked red or brown quinoa
1 Cup (2 blood oranges) segmented
1/2 Avocado, sliced
+Sesame seeds and green onions for garnish

Method:
Preheat oven to 425 degrees Fahrenheit

Whisk together red chili sauce, olive oil, lemon juice, ginger, and garlic. Pour over cold salmon filets on a baking sheet. Bring salmon to room temp while sauce is marinating on top of filets. Bake salmon for 12-15 minutes or until temperature has reached 145 degrees internally.

In a large shallow bold combine salad kit, beets, quinoa, blood orange segments, avocado slices and gently toss. Top with cooked salmon filets and garnish with sesame seeds and chopped green onions.


**Note, if you're in a pinch for time you can always grab the Beets from Whole Foods or your local grocery store, pre cut & cooked.
See more Easy Salad Recipes from feedfeed