Grilled Skillet Raspberry Crisp
with Brown Sugar Oat Topping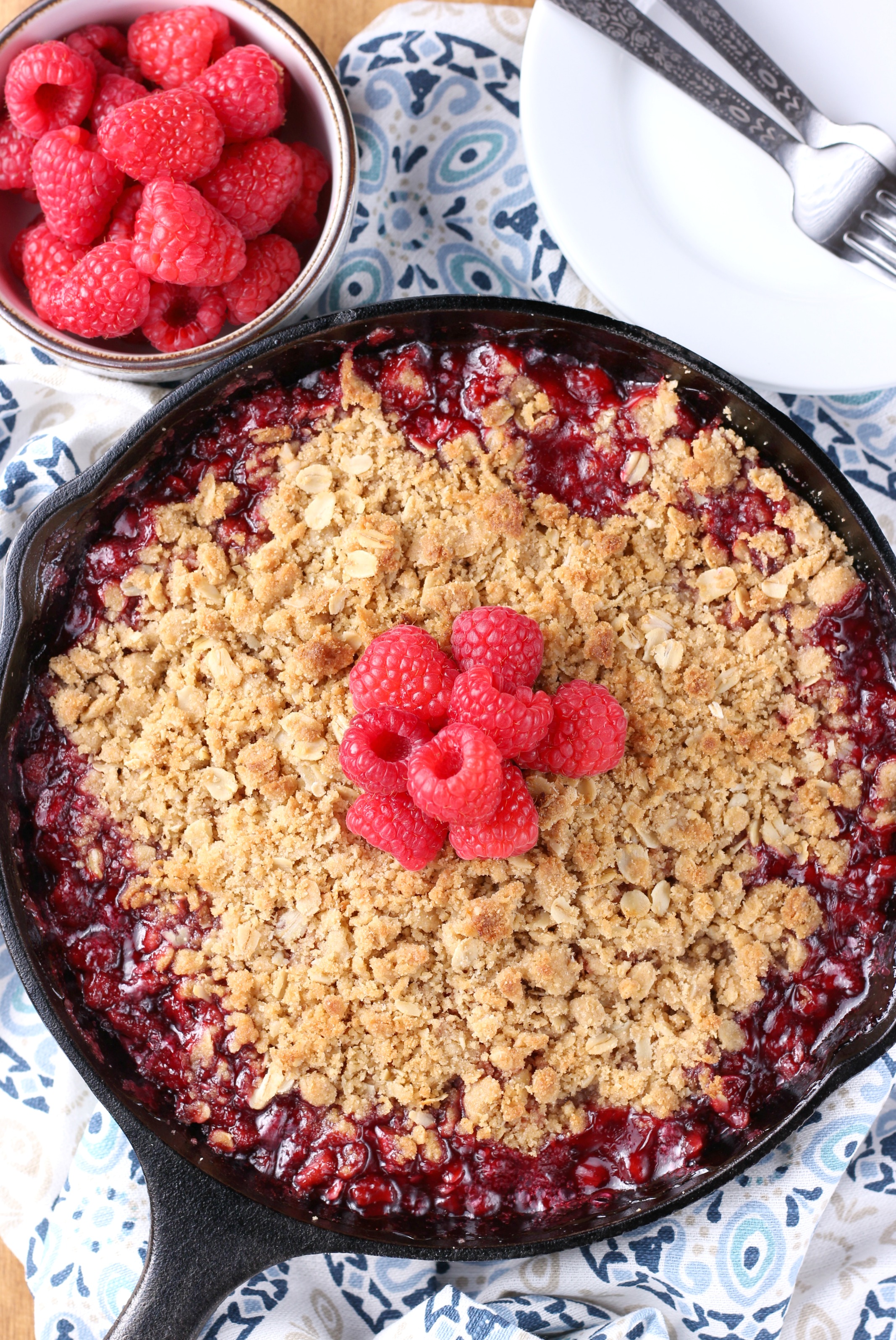 Ingredients
For the Filling
4 C fresh raspberries, washed and patted dry
1/2 C sugar
11/2 tbsp cornstarch
1 tsp lemon zest
1 tsp cinnamon
For the Topping
3/4 C white whole wheat flour or all-purpose flour
1/2 C regular oats
1/3 C brown sugar
1 tsp cinnamon
1/4 tsp salt
6 tbsp butter, cold and cut into pieces
Method
Preheat grill to medium. Grease a 9 inch cast iron skillet with coconut oil or butter.
In a small bowl, gently toss raspberries with sugar, cornstarch, lemon zest, and cinnamon. Spread evenly into the bottom of prepared cast iron skillet.
In a medium bowl, whisk together flour, oats, sugar, cinnamon, and salt. Cut in butter until mixture resembles coarse crumbs. Sprinkle over fruit.
Carefully place skillet in the center of the lower rack of preheated grill. Close. Grill for 12-15 minutes, or until filling is bubbling and topping is golden brown.
Carefully remove from grill to a wire rack and allow to cool for at least 15 minutes before serving.