Harissa Makes Everything Better
A Flavor Revolution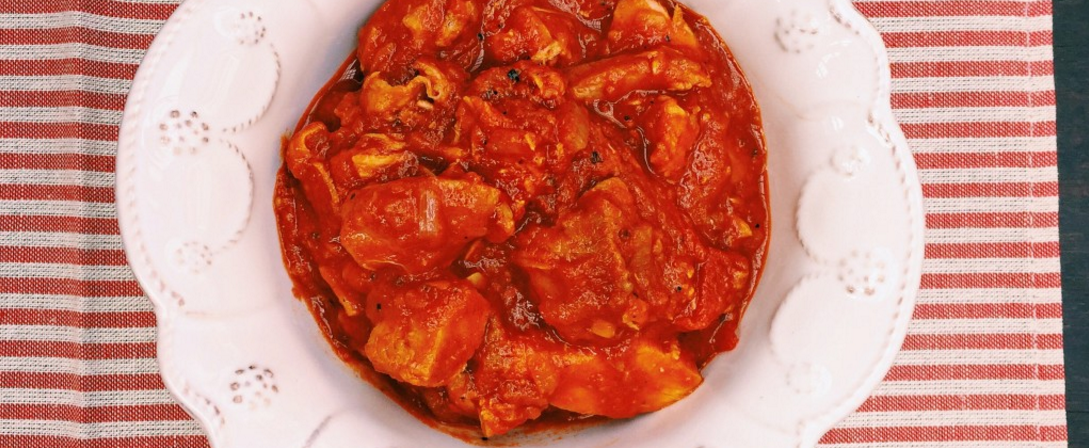 I feel the same about soup stock: certainly you can buy it, but it simply doesn't taste the same. I will always invest that extra time and energy to make it a mystical experience. Truly mystical food has to begin with amazing ingredients that you pick out yourself. I love harissa, but found that different store-bought ones varied totally in taste (some more bitter, some so spicy I couldn't eat), color, and consistency; and quite frankly they did not have that mystical quality. So I decided to make my own. Who better to start with than the brilliant Sami Tamimi and my favorite cookbook, Jerusalem: A Cookbook? I love the recipes from Jerusalem, which, according to The Guardian, result in "food that transcends those invisible yet intrenched divisions," because it was written by Tamimi, a Palestinian, and his co-author and cooking partner, Israeli Yotam Ottolenghi. Both grew up in Jerusalem and met in London when they worked at the same boutique bakery.
If you love the book Jerusalem, let's take a moment to bond over our eternal devotion. If you don't have it, go get it. I love the way food from Jerusalem makes me feel when both cooking and eating it. Tamimi and Ottolenghi are visionaries in the world of food, in a life-altering sort of way. They practically have a cult following–fans have formed a thriving virtual global community under the name Tasting Jerusalem, gathering on Facebook, Google+ and Pinterest. They are also partners in three London restaurants: Nopi, Islington, and Spitalfields. They have four gourmet shops, a web store, a bakery, and a test kitchen–and their book is a must-have. One of its insights (for me) is that it teaches a different way to think about cooking–it's less about following recipes to a tee and more about out of the box thinking, with a new palate. If you're feeling motivated to cook inspired food, you can move away from being wed to recipes, and use them as a guide. Make it your mission to become your own unique kind of mystic cook. I enjoy reading recipes as a guide for ingredients and cooking methods, but freestyling it is the way to develop your own intuition in the kitchen.
If you follow me on Instagram there are two aspects of my existence that have likely become very clear: I'm a purist when it comes to cooking, and one of my favorite chefs of all time is Sami Tamimi. Those often-instagrammed aspects are key to an exquisite harissa. Is it on your radar yet? In its food trends forecast for 2015, Time magazine points to harissa, the "Tunisian equivalent to ketchup," currently found in less than 3% of American restaurant menus. Before the rest of the world even realizes, let's be food-fashion-forward and learn how to create our own. I was not surprised to find that the absolute best harissa recipe is found in the cookbook Jerusalem. It's utterly delicious and amazing, although it's a little bit of work in the area of prep. Have I mentioned that it's totally and completely worth it? I love to spend a Sunday morning doing the prep when the family is around to share the love and the aromas that waft through the house.
Harissa is an amazing flavor enhancer. It's a Tunisian condiment made primarily with roasted red peppers, red chiles, garlic, coriander, caraway, cumin, lemons and olive oil. Harissa tastes totally different depending on who makes it and what else they put in it. I've taken the Jerusalem recipe and made it a little milder for everyday use as a wonderful flavor enhancer. I prefer red fresno peppers to the traditional serrano as they are milder. Harissa-lusciousness makes my everyday food inspirational. I like to make a double batch and stick it in the fridge in a mason jar to use for the next couple of weeks. It's healthy and delicious and, as an almost comical aside, it's gluten free, vegan, dairy-free and paleo. (If this is just too ambitious a recipe for you, my sources tell me the harissa from Entube.la is well-reviewed, top notch, and all natural. Entube's mission is to "revolutionize ancient culinary secrets." Let me know how you like it).

TIP: It
s important to know that every harrisa is very different; some are very strong and others, like my version, are for everyday use. How much of each ingredient you add is something you will have to figure out based on your own inspiration.
I encourage you to play with this version and make it your own.
Introduce the following foods to your harissa:
Roast cauliflower, and midway through add some harissa, toss well and finish cooking.
Shakshuka, an amazing middle eastern egg dish recipe in the cookbook Jerusalem easy to make and fantastic
Avocado with salt and Harissa
Roasted vegetables of your choice
Roasted fish–use harissa as a coating, or part of a stuffing
Couscous, rice or quinoa
TIP: do all the prep in advance and leave ingredients in little bowls; return to your kitchen later and it will feel like you have a sous chef!
Crazy-Good Harissa
1 red pepper
½ t coriander seeds
½ t cumin seeds (I prefer sumac; I switch it out)
½ t caraway seeds
1 ½ T olive oil
1 small red onion, coarsely chopped (scant 2/3 cup, 90 g total)
3 cloves garlic, coarsely chopped
3 hot red chiles, seeded and coarsely chopped
1 ½ t tomato paste (I prefer more)
2 T freshly squeezed lemon juice
½ t salt
Place the pepper under a very hot broiler, turning occasionally for about 25 minutes, until blackened on the outside and completely soft. Transfer to a bowl, cover with plastic wrap,or stick in a paper bag and close it up and allow to cool. Peel the pepper and discard its skin and seeds.
Place a dry frying pan over low heat and lightly toast the coriander, cumin, and caraway seeds for 2 minutes. Remove them to a mortar and use pestle to grind to a powder. If you don't have one, be creative.
Heat the olive oil in a frying pan over medium heat, and fry the onion, garlic, and chiles for 10-12 minutes, until a dark smoky color and almost carmelized.
Now use a food processor to blitz together all of the paste ingredients until smooth, adding a little more oil if needed.
Store in a sterilized jar in the fridge for up to 2 weeks or even longer.
Something I love to make with harissa for a weeknight dinner is a chicken harissa stew.
Chicken-Harissa Stew
yellow sweet onions
olive oil
chicken thighs, boneless, skinless and cut into half-inch pieces
harrisa sauce
fire-roasted crushed tomatoes or carton of crushed Italian tomatoes
In a Dutch oven sautée onions in a healthy splash of olive oil till starting to brown. Remove and set aside. In same pan, on medium high heat, add more olive oil–don't be stingy here. Brown the chicken a couple of minutes each side. You want it slightly caramelized on the outside but not cooked through. Now, loosen the nice bits in the bottom of the pan. Add back the onions and stir, then add crushed tomatoes, as much harissa as desired (as much as 2 cups of the recipe above; one, or much less, if it's a store-bought version–even as little as a 1T). Simmer and cover for an hour on the lowest heat possible so flavors meld, stirring regularly to avoid burning.
Tip: it's better on day two and still excellent on day three; just heat up carefully with the stove on low. For ease, I just store it in the fridge in the pot I've cooked it it in.
Use a non-reactive pan like stainless steel or enamel, no aluminum or cast iron.
Enjoy!