Feedfeed x Austerity @ Almond, NYC
Feedfeed x Austerity
In late April, we concluded our
series of three dinners
across the country with
Austerity Wine
- celebrating #FeedFeed & #SimplyElevated - culminating with a gathering of our New York City #FeedFeed community at one of our favorite restaurants,

Almond

. What we have loved about each of the dinners is that we've not only gotten to experience the amazing food & wine pairings by talented chefs, but we've been able to build deeper, more meaningful connection with those in our community. Something that can only be done by spending time together, in real life.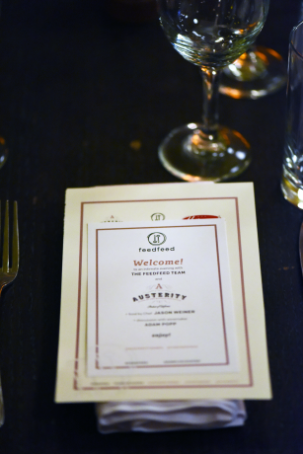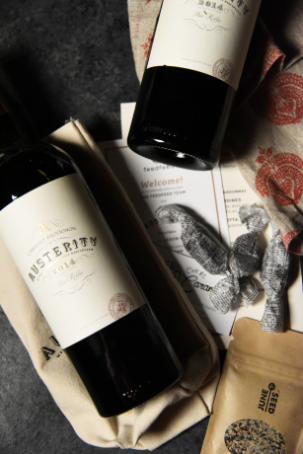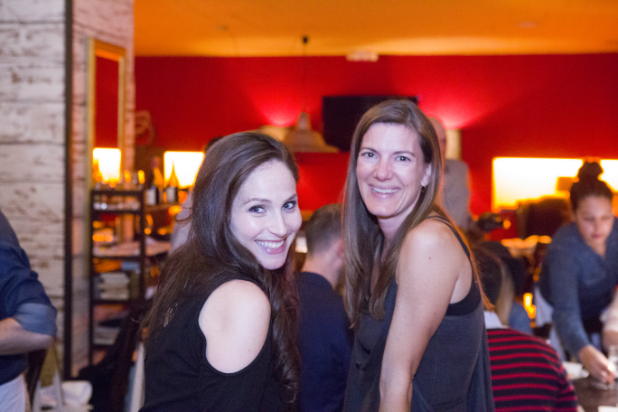 Left to right: Arielle Haspel & Juie Resnick
When planning to host a dinner in NYC, we knew just who to turn to. Chef Jason Weiner of
Almond
has been a pioneering force of the locavore movement and has become a staple of the New York City food scene - not to mention, a great supporter, himself, of thefeedfeed community (
he also happens to be an editor for us
!) . We knew that with Jason heading up the menu, Austerity Wines would shine with perfectly paired selections.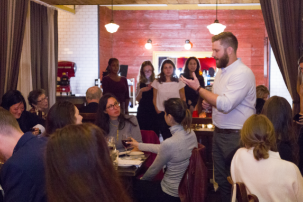 Adam Popp of Austerity Wine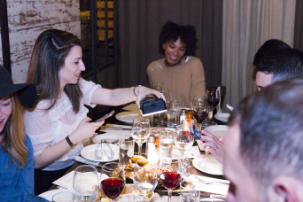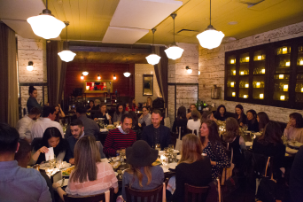 FeedFeed Community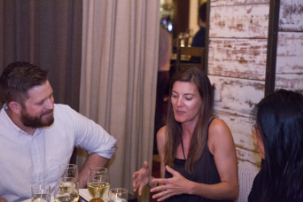 left to right: Adam Popp of Austerity Wine, Julie Resnick & Karnika Haridoss of Austerity Wine
The evening took our guests on a journey through the vineyards as winemaker Adam Popp indulged the guests with knowledge and story behind the wines that accompanied each course.
First Course
Citrus Cured Sardines
with
Marilee's breakfast radishes, avocado, heart of palm, guajillo oil
Lynn's Goats Milk Ricotta Toast
with
fava beans, house cured pancetta
2015 AUSTRELY,
CHARDONNAY, ARROYO SECO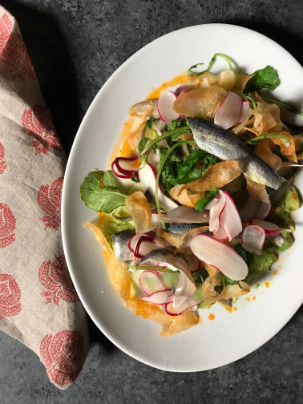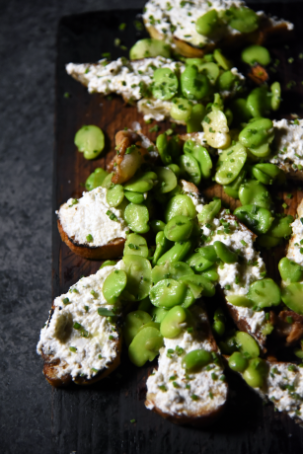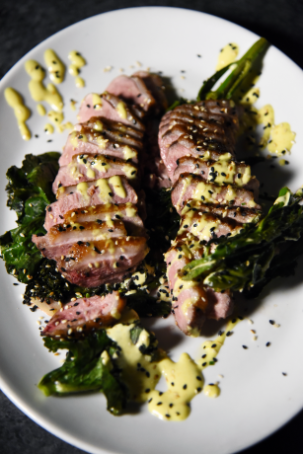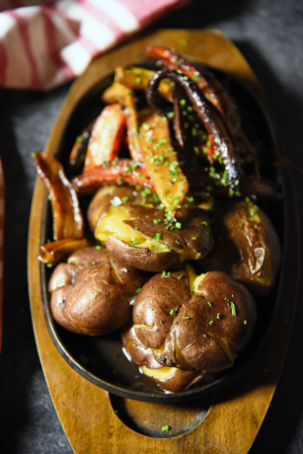 Sourcing their grapes from up-and-coming Central Coast regions gives Austerity all the character demanded from premier appellations at a consumer friendly price. Their limited case production wines are expressive and fruit-forward at an exceptional value, making them the perfect pairing for your weeknight dinners and special occasions alike. Austerity wines has been the recipient of many prestigious awards and accolades. They've been honored with multiple Gold Medals and Best Buy ratings, which reflects their commitment to creating an affordable luxury wine.

Be sure to follow along as we close out our dinner series with Austerity Wines in April in New York City - #FeedFeed x #SimplyElevated and look for Austerity Wines at your local wine shop.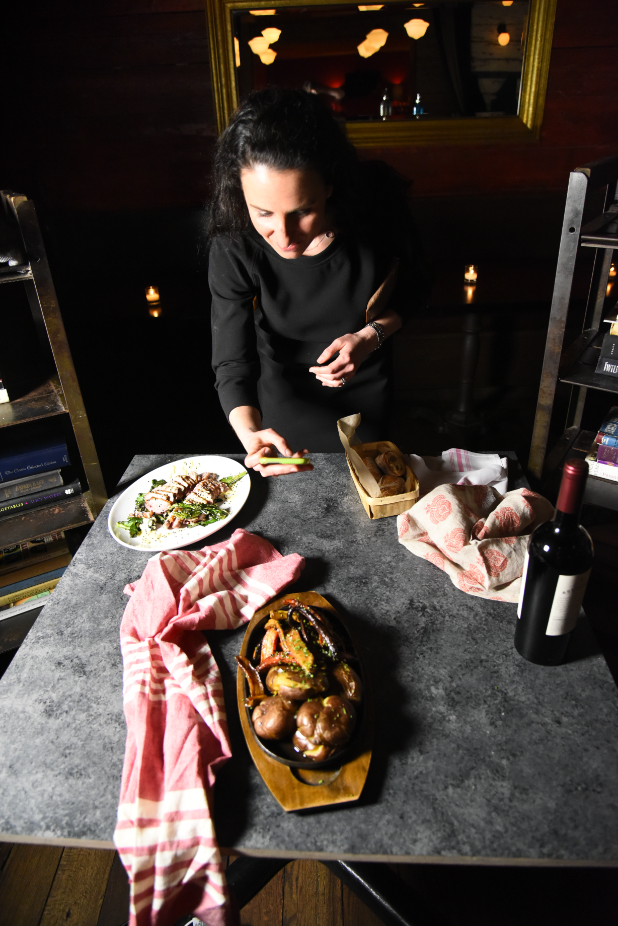 In this photo: Nancy Partington