Sweet Potato Waffle Pizza Salad
Serves: 2-3
One of the best things about the weekend is getting to spend more time with loved ones, wouldn't you agree?
On a Friday evening right before the sun sets my family and I can all be found together in the kitchen, creating a delicious meal to savor. This week our meal included Earthbound Farm Chopped Salad Kits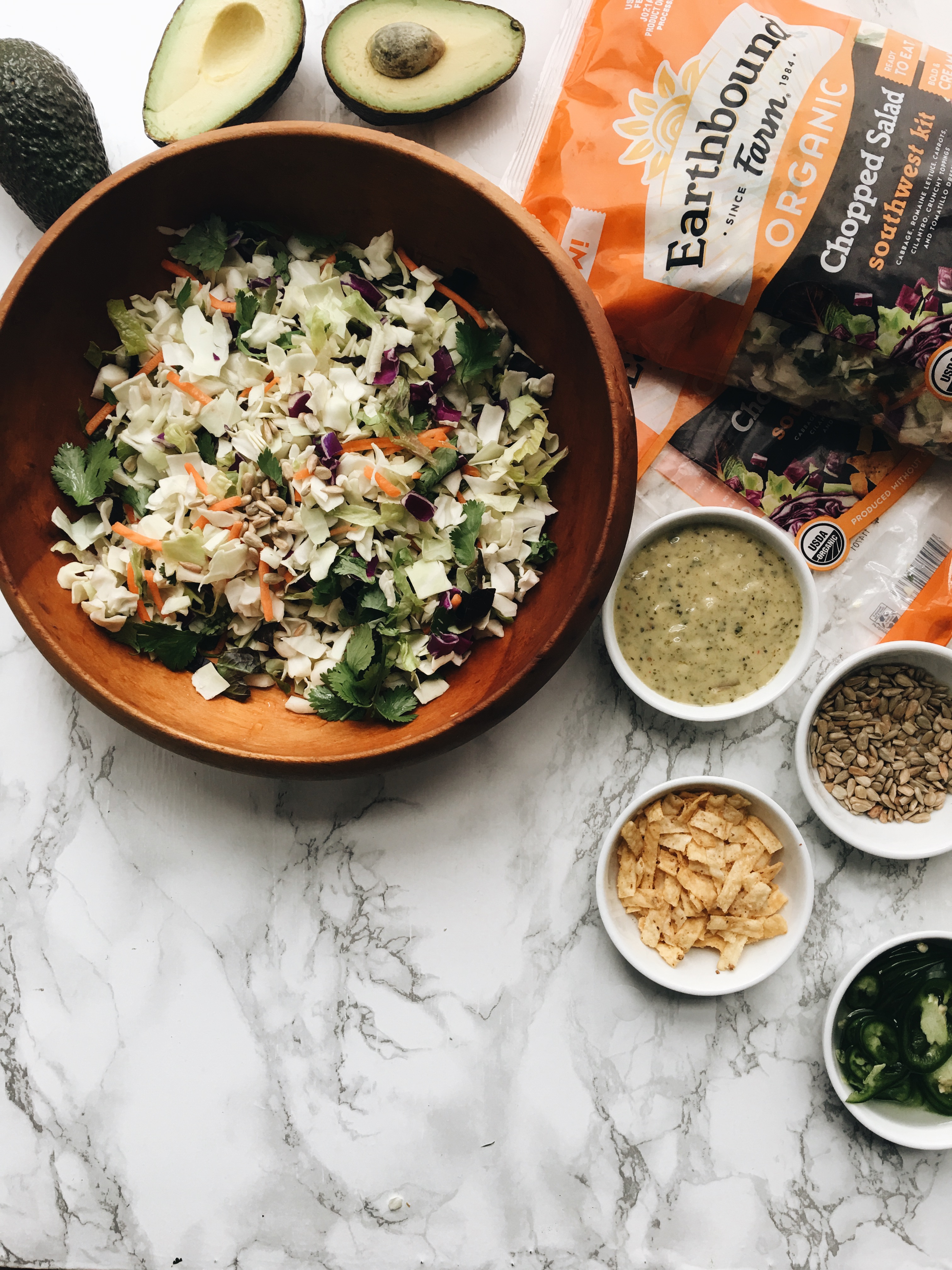 With a commitment to farm organically back in 1984 the founders of Earthbound Farm started with 2.5 acres and have since grown to 50,000, where a variety of produce grows free of synthetic chemicals. The peace of mind that this provides as I cook and eat with my loved ones makes me happy.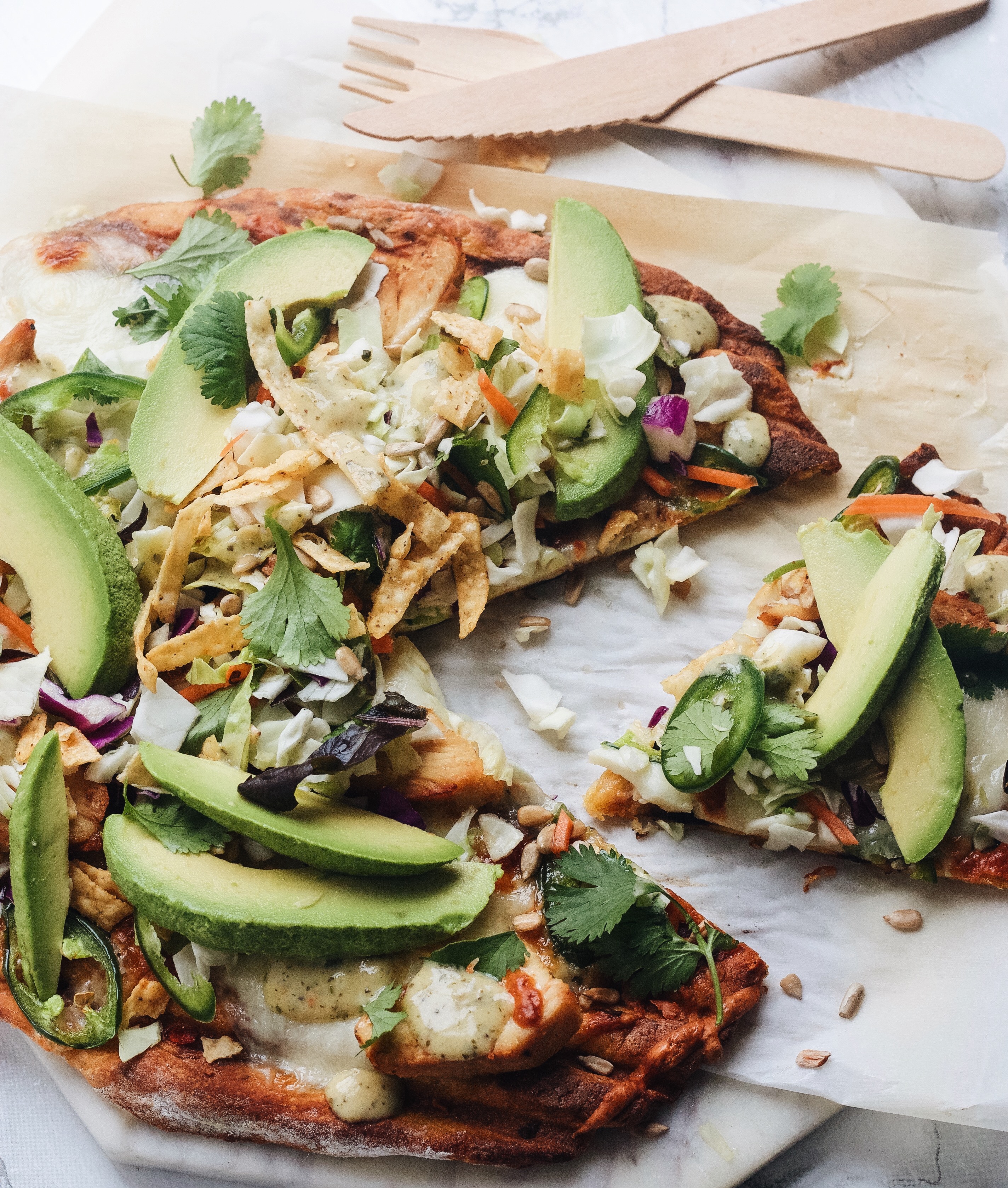 These organic salad kits come freshly chopped and triple-washed with everything you need to create a flavor-packed salad to use in recipes or to enjoy as is. Since pizza is a family favorite it was an easy choice to top create Southwest Salad Pizzas with Waffled Sweet Potato Crust.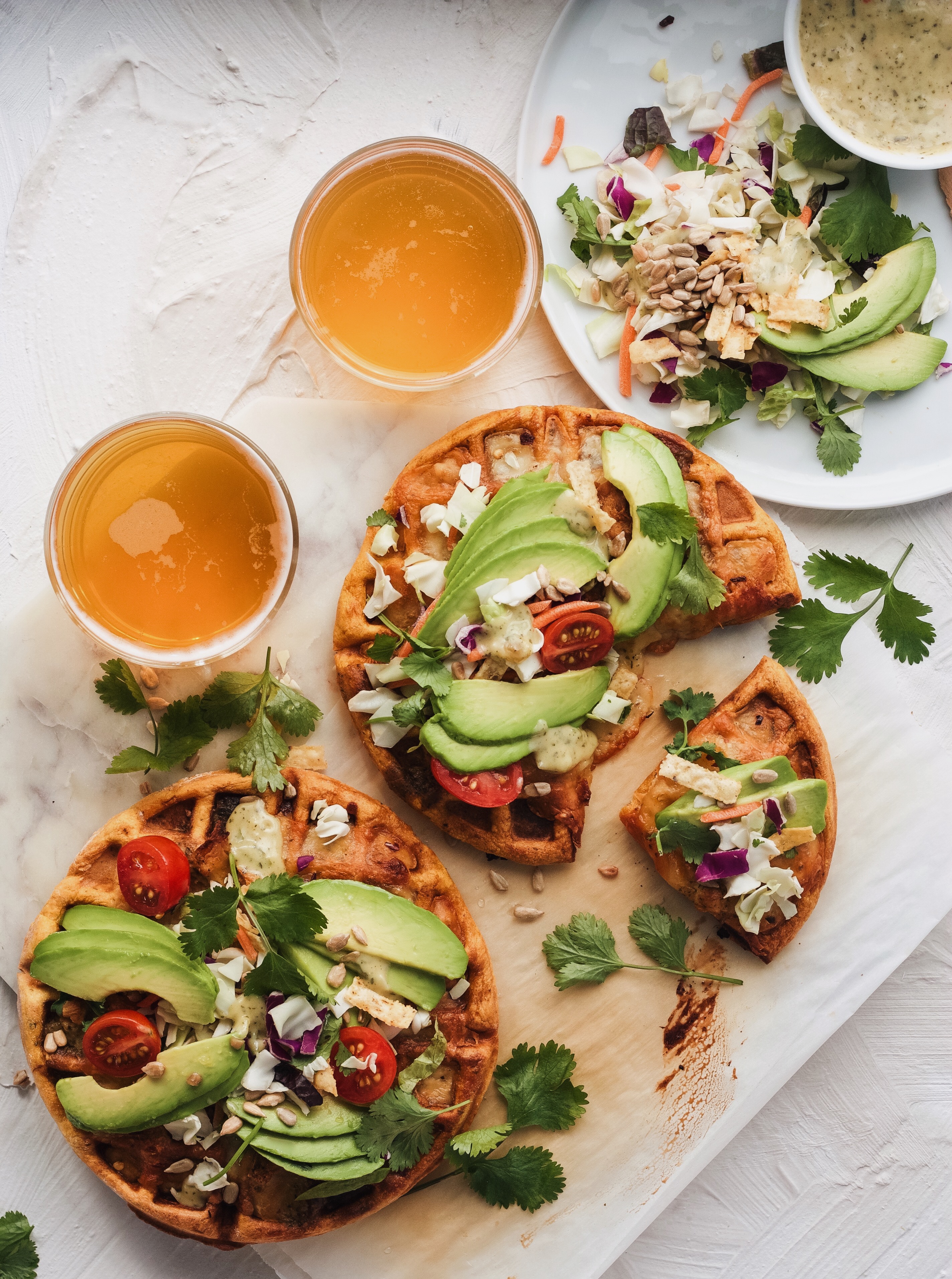 Southwest Salad Pizzas with Waffled Sweet Potato Crust.
Ingredients:
1 tsp instant yeast
1 tsp sugar
1/4 cup lukewarm water
2 cups roasted sweet potato, peeled and cooled
1 tbsp dried coriander
1 tsp chipotle powder
1 tsp salt
2 1/2 cups flour
2 cups shredded mozzarella
2 cups shredded pepper jack cheese
1 package Earthbound Farm Southwest Salad Kit
2 avocados
1/4 cup lime juice
1/2 cup cherry tomatoes
Guidelines:
Combine instant yeast, sugar and lukewarm water in a small bowl. Set aside for 15 minutes or until the mixture starts to bubble.Meanwhile, whip sweet potatoes using a mixer until light and fluffy. Stir in dried coriander, chipotle powder and salt.
Combine yeast mixture with sweet potatoes. Add 2 cups of flour and gently bring together using the dough attachment of your mixer. The dough will feel sticky to touch. Turn it out onto a floured surface and knead for 10 minutes by hand, adding the additional 1/2 cup of flour as needed. Place dough in a greased bowl and cover with a towel or plastic wrap. Leave to rise for 45 minutes to 1 hour.
Once the dough has risen, knock it down and divide into 6 equal portions. It is now ready to roll out to 1" thickness and cook using your waffle iron! Depending on the size of your waffle maker it should take 5 minutes per waffle to cook through.
Arrange the cooked waffles on a lined baking sheet and top with the mozzarella and pepper jack cheese. Broil for 5 minutes on high until the cheese has melted. Slice the avocado and drizzle with lime juice.
Top the pizzas with thinly sliced avocado, cherry tomatoes and Earthbound Farm Southwest Salad Kit ingredients. Use the tomatillo dressing to drizzle over the pizzas right before serving.
Note:
This recipe makes 6 individual pizzas or 2 large. It is not necessary to use a waffle iron, a conventional oven works well.
See more Easy Salad Recipes from feedfeed