Green Chile "Pimento Cheese" Chicken Burgers
with Best Foods new Organic Mayonnaise
Our friend Nick Neves (@dad_beets) sure does know his way around the kitchen, in particular, he has a way with burgers. - ­ A way with them in which you seriously want to reach through your phone and grab what is on screen. Here, Nick takes his burgers to the next level with an amped up Pimento Cheese Spread using Best Foods new Organic Mayonnaise . -­ We don't know about you, but these are definitely going into our summer BBQ rotation. While this recipe uses the Organic Original Mayonnaise, you could easily swap in one of the other delicious flavors ­ Roasted Garlic and Spicy Chipotle!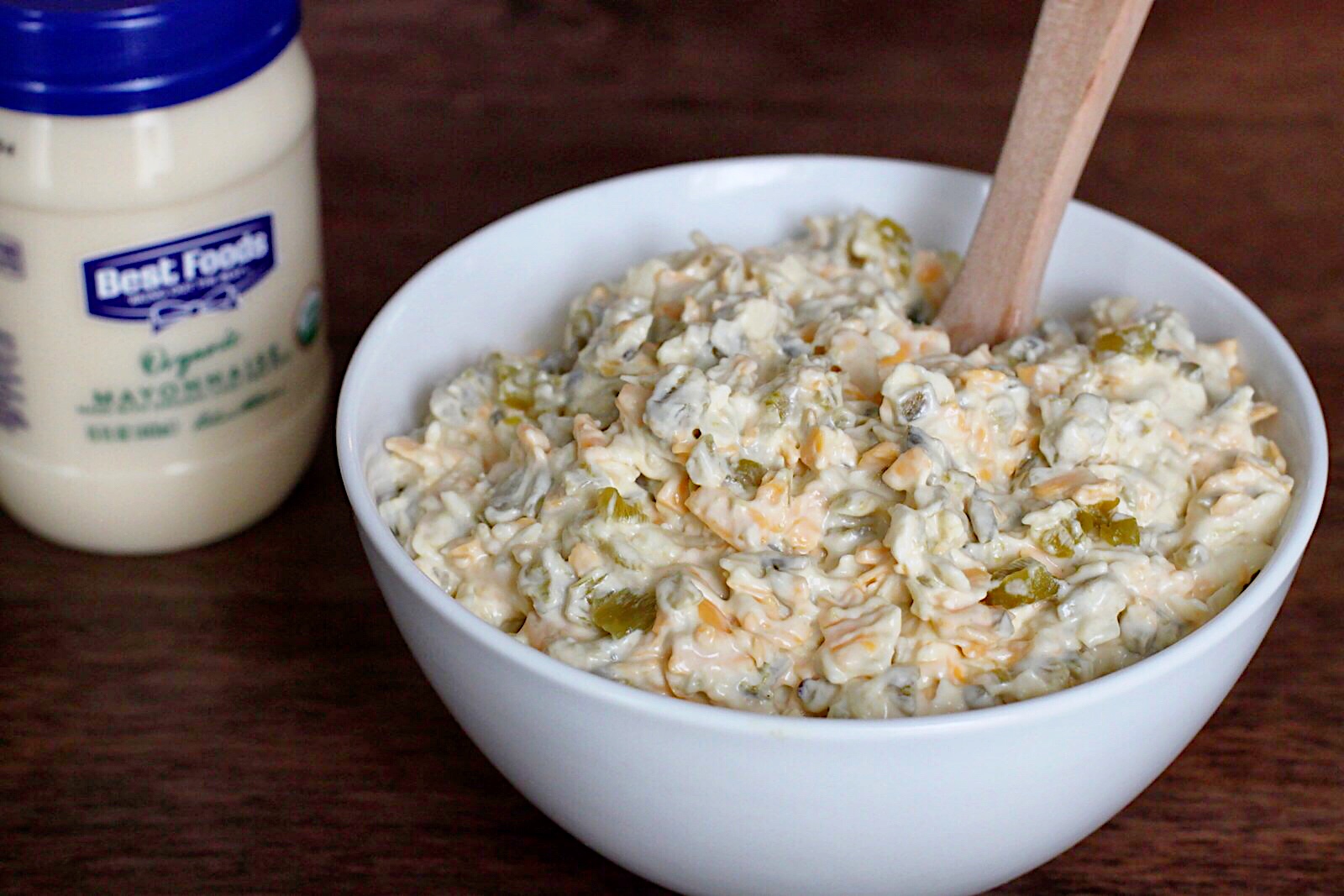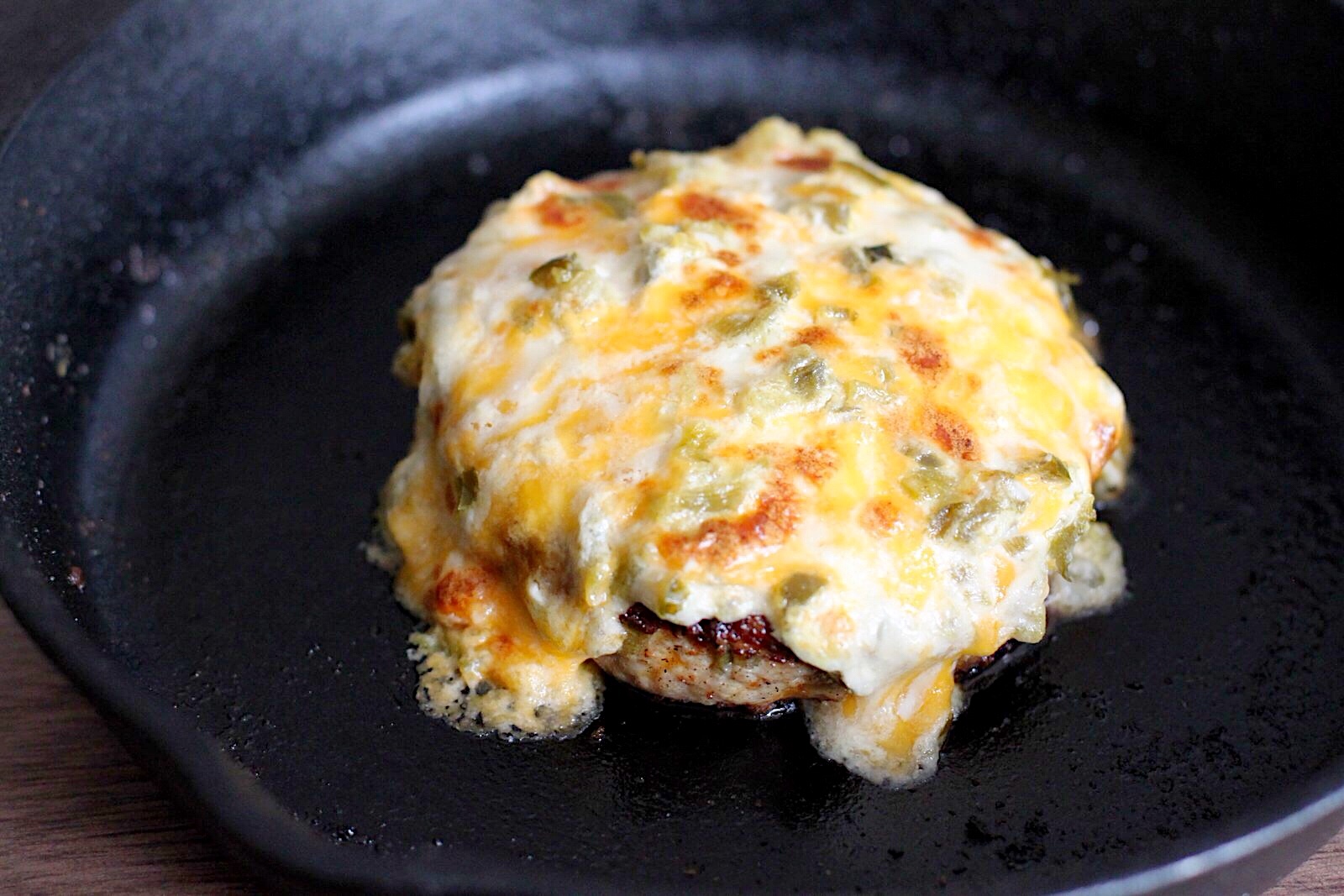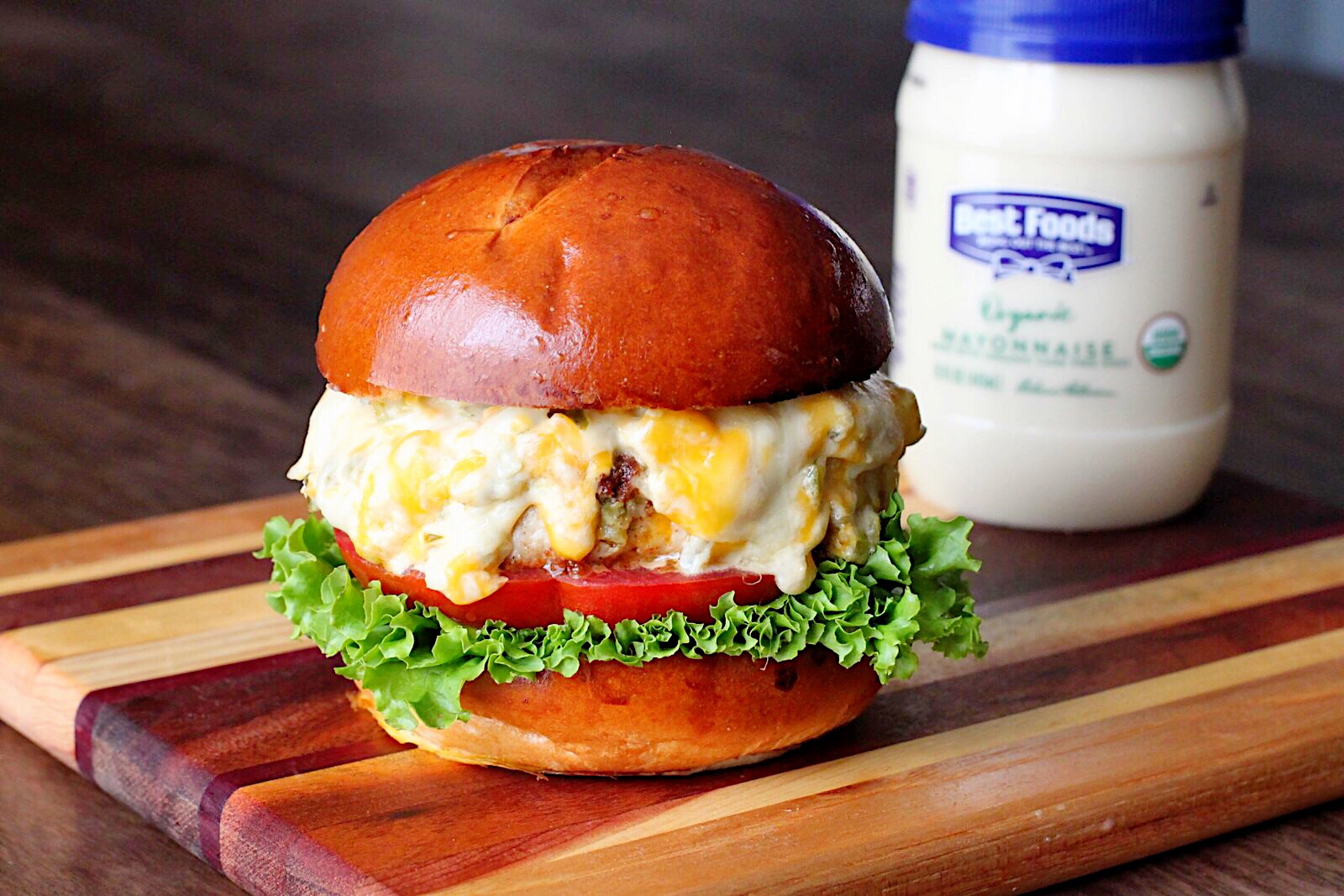 Green Chile "Pimento Cheese" Chicken Burgers
Recipe and Photos by Nick Neves
Makes 4 servings
4 ounces cream cheese, room temperature
1/2 cup Hellmann's/Best Foods Organic Mayonnaise
8 ounces monterey jack cheese (about 2 cups), freshly grated
8 ounces sharp cheddar cheese (about 2 cups), freshly grated
2 (4 ounce) cans roasted green chiles, preferably Hatch, drained and finely chopped
Approximately 6 ounces (from a 12 ounce jar) pickled jalapeño peppers, drained and finely chopped
1/4 cup pickling liquid from jalapeños
Kosher salt and freshly ground black pepper, to taste
1 1/2 lbs. ground chicken (preferably thigh meat)
1/2 cup prepared pimento cheese (from recipe below)
2 tablespoons vegetable or canola oil
4 brioche buns (or other soft hamburger bun), toasted
1 head green leaf lettuce, leaves separated and washed (can substitute shredded iceberg lettuce)
4 slices ripe tomato, preferably heirloom
1. Place the cream cheese in a large bowl and beat with a wooden spoon until softened. Add the Hellmann's/Best Foods Organic Mayonnaise and mix well. Add the cheeses, green chiles, jalapeños and pickling liquid and stir until well combined. Season with salt and pepper to taste (can be stored in an airtight container in the refrigerator for up to a week).
2. In another large bowl, combine the ground chicken and 1/2 cup of the prepared pimento cheese. Gently mix with your hands until combined. Form the chicken into 4 equal­sized patties. Season the patties with salt and pepper and refrigerate until ready to cook.
3. Preheat broiler. Heat the oil in a large cast iron skillet over medium­high heat until shimmering. Add the patties and cook until golden brown and crispy, about 4­-5 minutes per side. Remove skillet from the heat and add approximately 2 tablespoons pimento cheese on top of each burger. Place the cast iron skillet in the preheated broiler for 1­-2 minutes, until the cheese and melted and bubbly and dripping down the sides of the burger (alternatively, you can finish the burgers on the stovetop by adding the pimento cheese and covering the skillet with a lid during the last 1­-2 minutes of cooking).
4. Top the bottom buns with lettuce, tomato slices and burger patties, close with top bun, and serve immediately.