How To Craft The Perfect Jar Of Overnight Oats
With Quaker Oats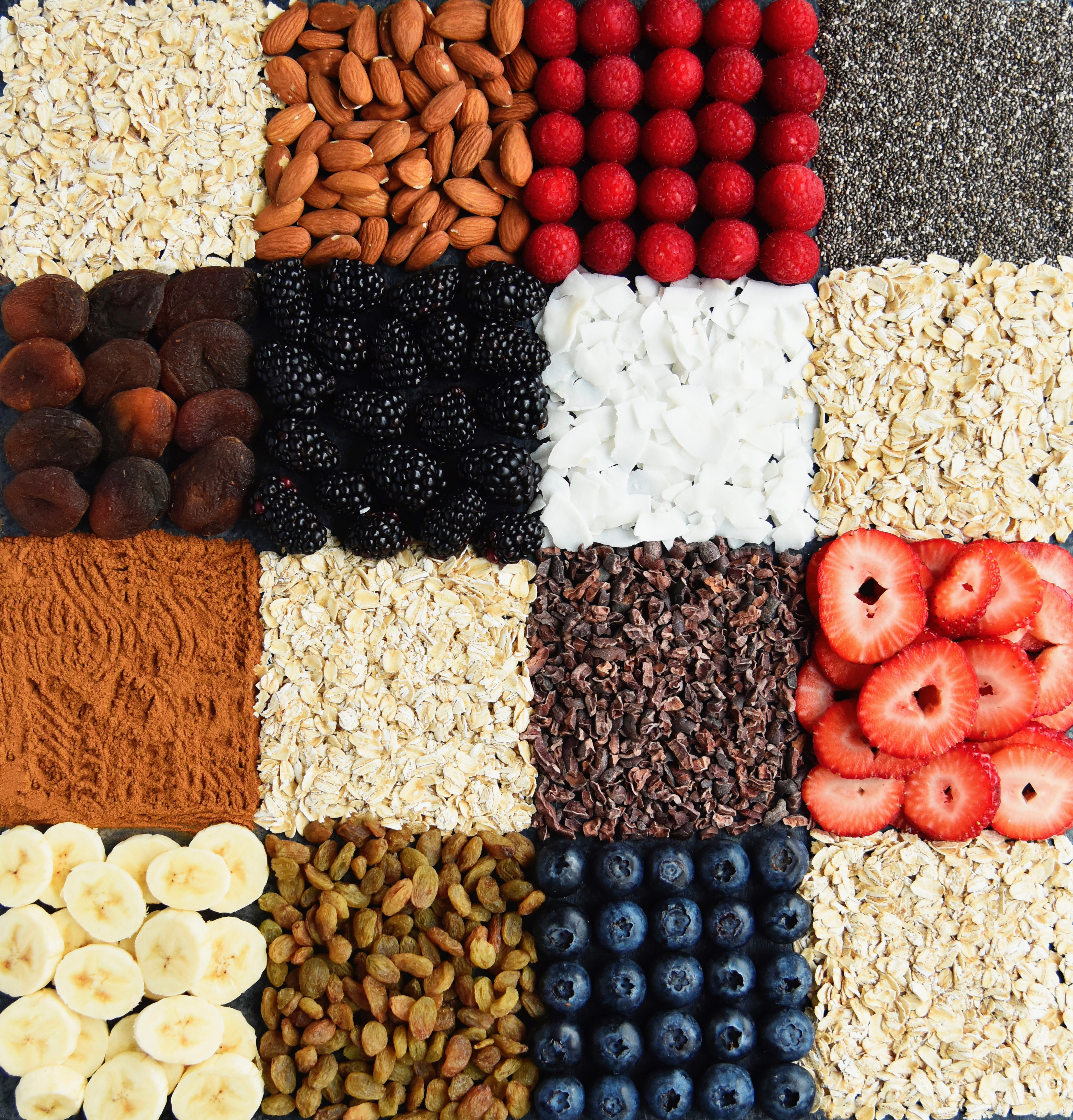 We're all about Overnight Oats as an easy, on-the-go breakfast! Our partner Quaker Oats is making it even easier to master the perfect overnight oats with their Amazon Echo app that comes programmed with a number of delicious & easy recipes! We gave it a try and made these Berry Overnight Oats with Mixed Berry Chia Seed Compote. You can make it completely in advance and store in glass jars so that you can grab & go with ease.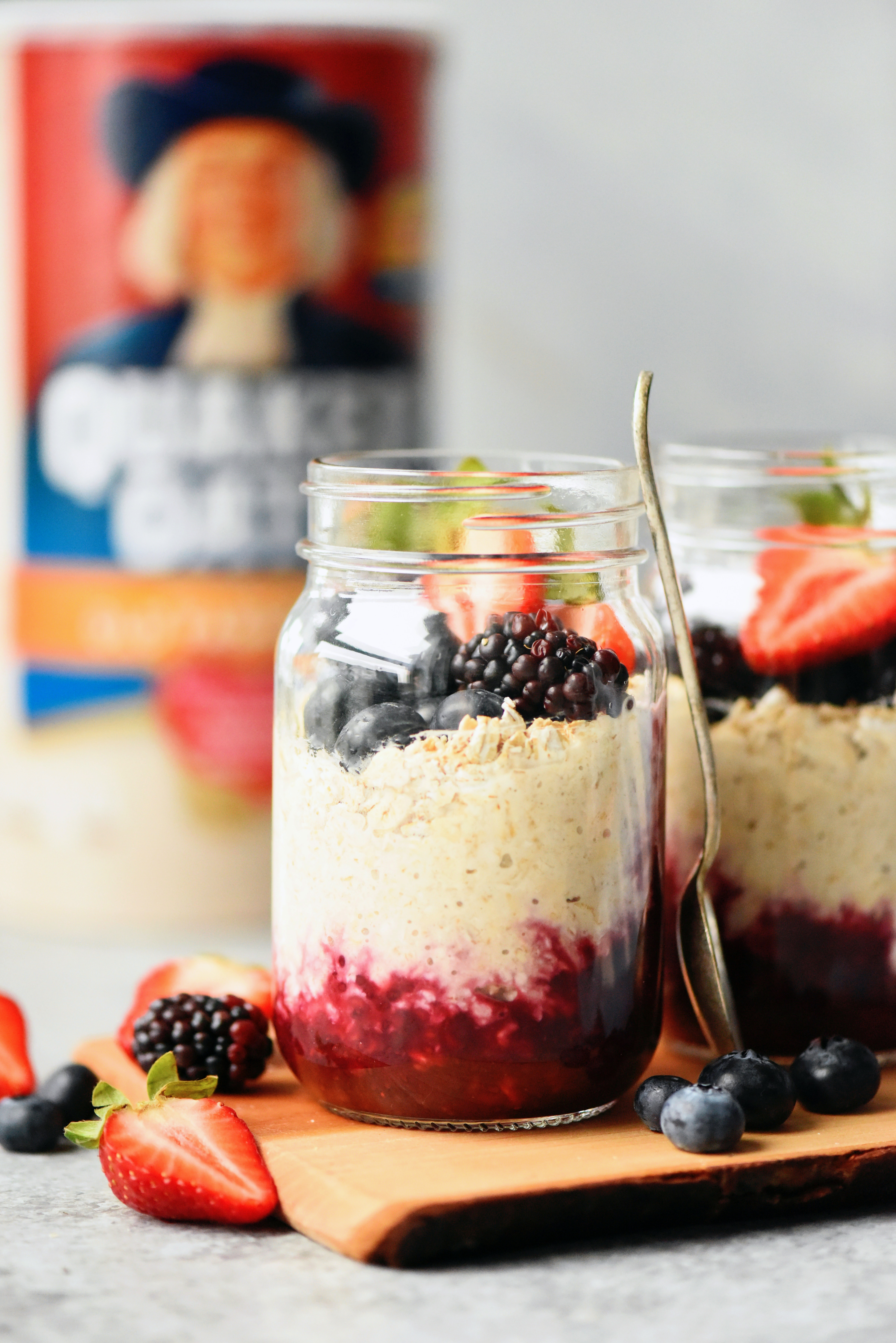 Mixed Berry Overnight Oats with Berry Chia Compote
For the Overnight Oats:
1/2 cup old fashioned Quaker Oats
1/2 cup milk or nondairy alternative
1 tsp vanilla extract
1/4 cup fresh berries
1/4 cup berry chia compote (recipe below)
Spread berry chia compote at bottom of jar. In a separate bowl or container, mix milk, oats and vanilla and stir to combine. Add to jar and top with berries. Seal in airtight container and refrigerate overnight.
For the Berry Chia Compote:
1 cup mixed berries (raspberries, blueberries, strawberries) fresh or frozen
1 tbsp water
1 tsp lemon juice
2 tbsp chia seeds
1 tbsp maple syrup
In a small saucepan, combine all ingredient except chia seeds. Bring to a boil, and reduce to a simmer for 15 minutes, stirring occasionally and mashing the berries with the back of a wooden spoon. Remove from heat and stir in chia seeds. Let thicken and cool and refrigerate in airtight container for 1 week.