Watermelon Gazpacho
w/ crumbled Feta
Summer is just around the corner and we've already had a few 90 degree days here in Austin. Those temps make me want to dive head first into Barton Springs and eat this gazpacho for every meal. Gazpacho has to be one of the easiest things to make. The most time consuming part being chopping, although with my new Vitamix Ascent 3500 this recipe is only two *super easy* steps. I've partnered with TheFeedFeed & Vitamix to bring you this incredible, super easy Gazpacho Recipe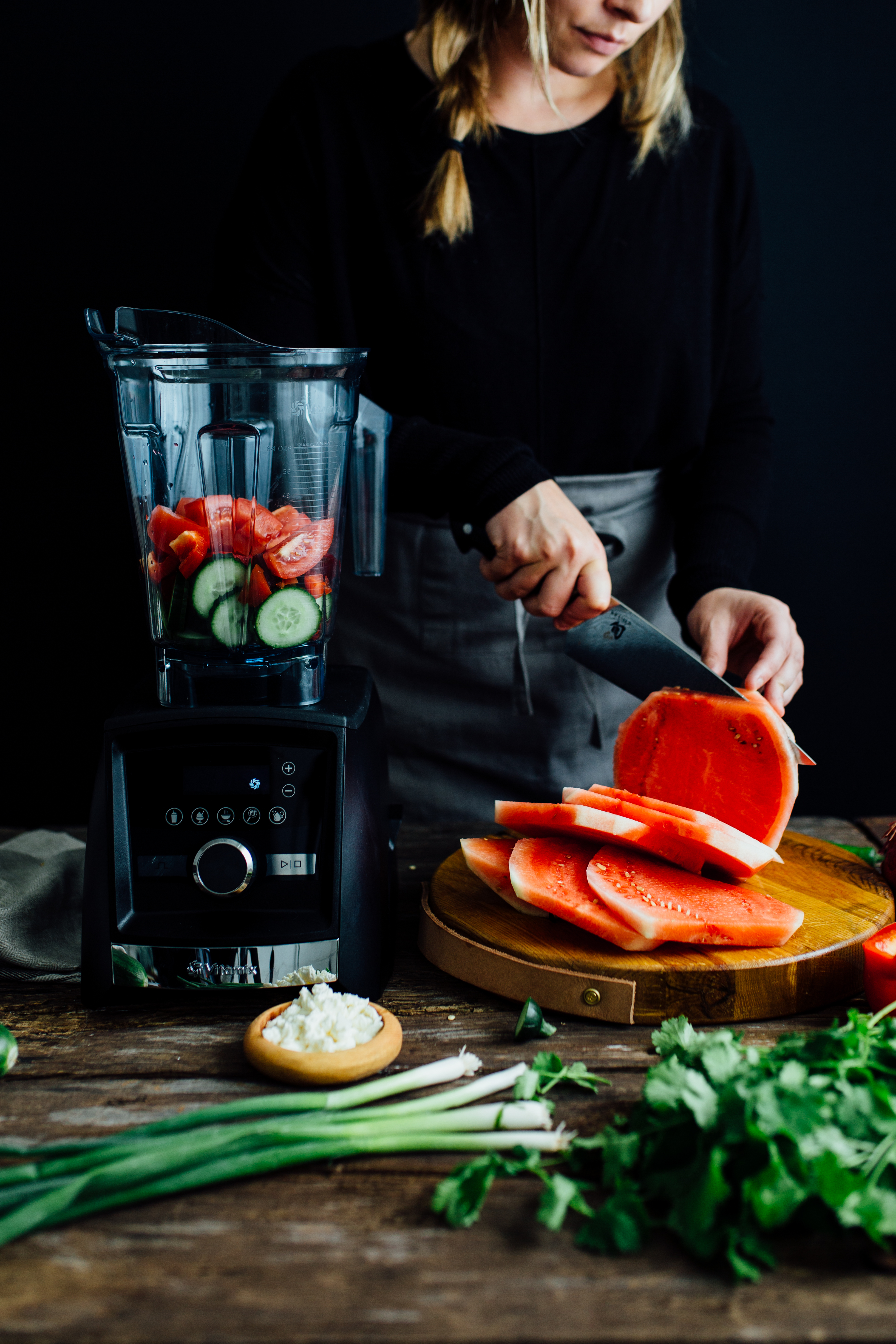 I've made gazpacho before, with what I thought was an amazing blender. But, this Vitamix makes all the difference. The Ascent 3500 has a touchscreen, is dishwasher safe (OMG YES), offers multiple programs, and even has a self cleaning mode. Can you fall in love with a blender? Because I think I just did….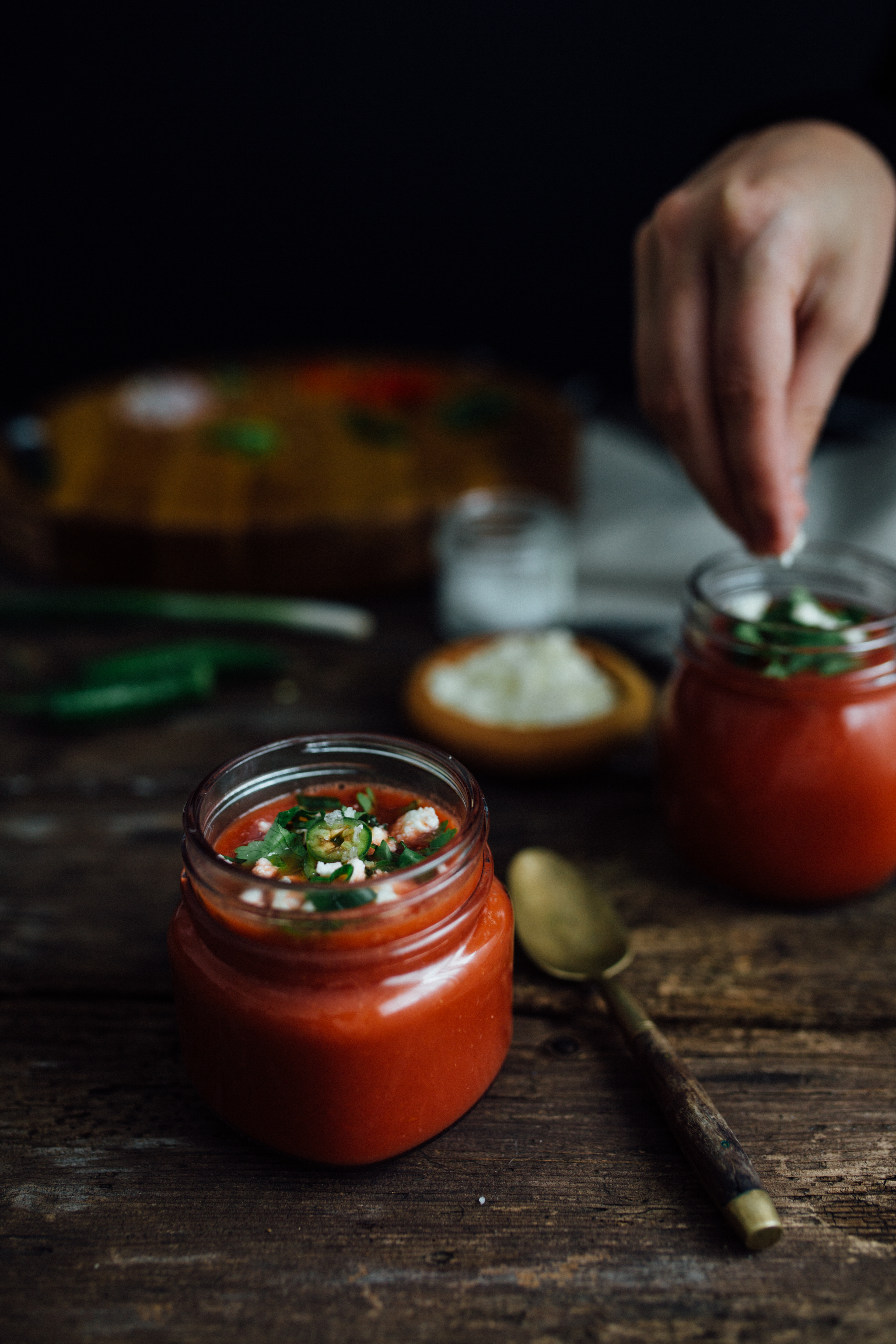 If you've got this beauty already in your kitchen arsenal then ignore the dicing instructions (except for the garnishes of course). Spend less time by just roughly chopping, throw it all in the blender and watch the Vitamix make the smoothest gazpacho of your life. If you don't yet have the Vitamix - it's currently on available through many great retailers as well as online, so now would be the time to treat yo'self.
Ingredients:
4 cups of seedless watermelon
1 english cucumber, diced, reserve 1/4 for garnish
1 large tomato, diced
1 red bell pepper, diced, reserve 1/4 for garnish
1 garlic clove
1/2 red onion, diced, reserve 1/2 for garnish
2 small beets, roasted and diced
1 handful chopped cilantro for garnish
4 tablespoons olive oil, 1 tbsp for garnish
3 tablespoons red wine vinegar
1 serrano pepper, sliced and seeds removed (optional)
freshly ground pepper
sea salt
crumbled feta, for garnish
Set aside the diced cucumber, red bell pepper, red onion, cilantro, and feta, to use later for garnishing. Add your watermelon, cucumber, garlic, tomato, bell pepper, red onion, beets, vinegar, olive oil, salt, pepper and serrano pepper, if using to the blender. Blend until smooth. Chill in the fridge for at least 2 hours. To serve pour into a small bowls or jars and top with the reserved ingredients for garnishing and top with a drizzle of olive oil. Enjoy!
*serves 6