Farro Salad
with Raspberry Lemon Vinaigrette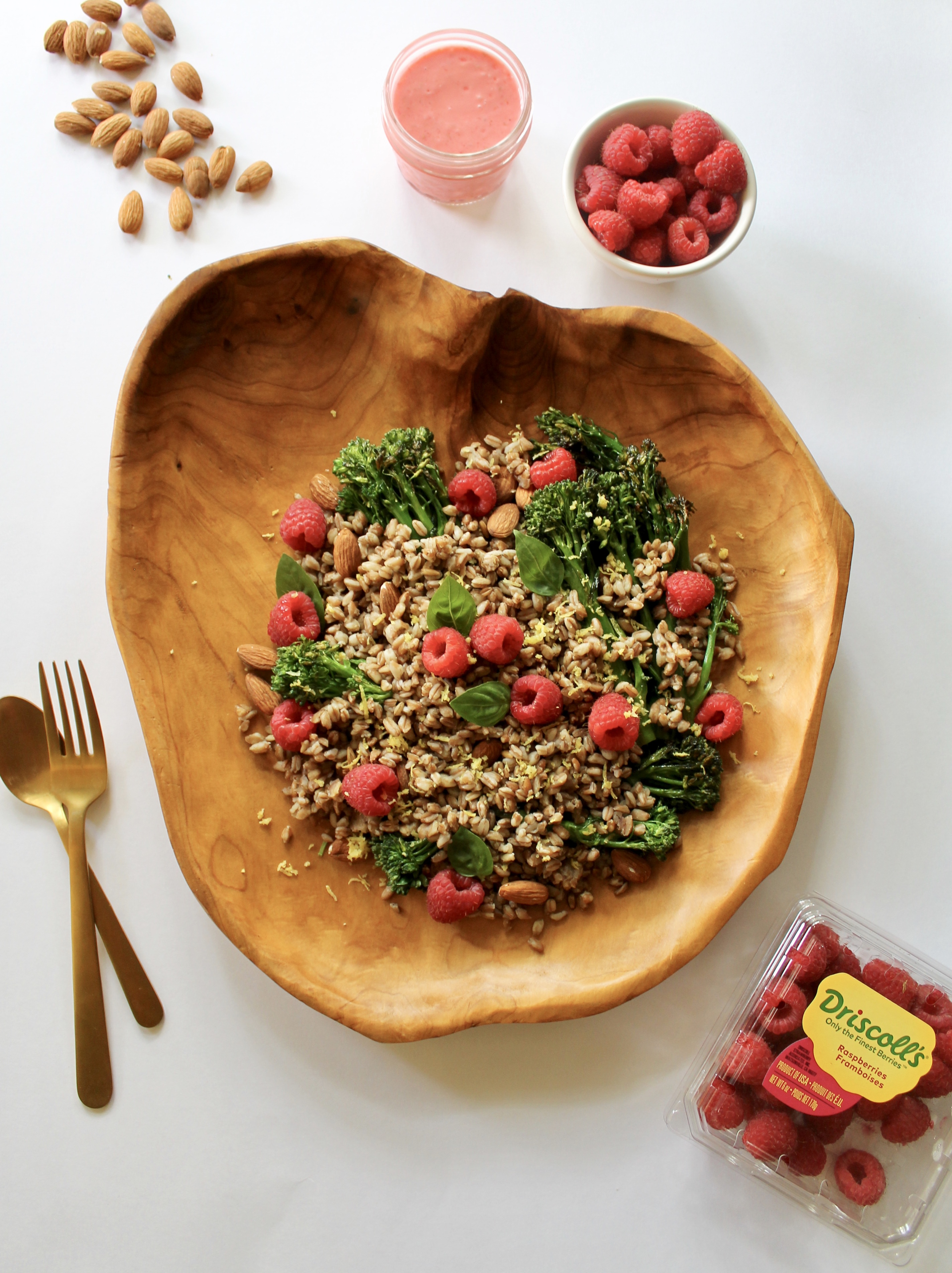 When Driscoll's Berries and TheFeedFeed asked me to create a recipe for their #BerryTogether campaign, I said YAS in about .2 seconds because 1) what's better than naturally sun-ripened, juicy berries and 2) making and sharing meals with everyone I love is my jam.
You know those stats that say, 'the average American eats 50 hot dogs each year,' and I'm always like, someone else is clearly eating my hot dogs because that is just insane? I learned that folks in the Twin Cities eat 132% more fresh raspberries than the average household, and then I went, yes yep uh huh that is me 1,000%.
To end summer with a bang, Driscoll's is hosting a Minnesota-exclusive sweepstakes, with the top prize of a dreamy 4-night stay at Madden's on Gull Lake. 4 first prize winners will win Driscoll's berries for a year (!!! Swoon.) Visit berrytogether.com to learn more about how life can be better when we share meals together, and a chance to win!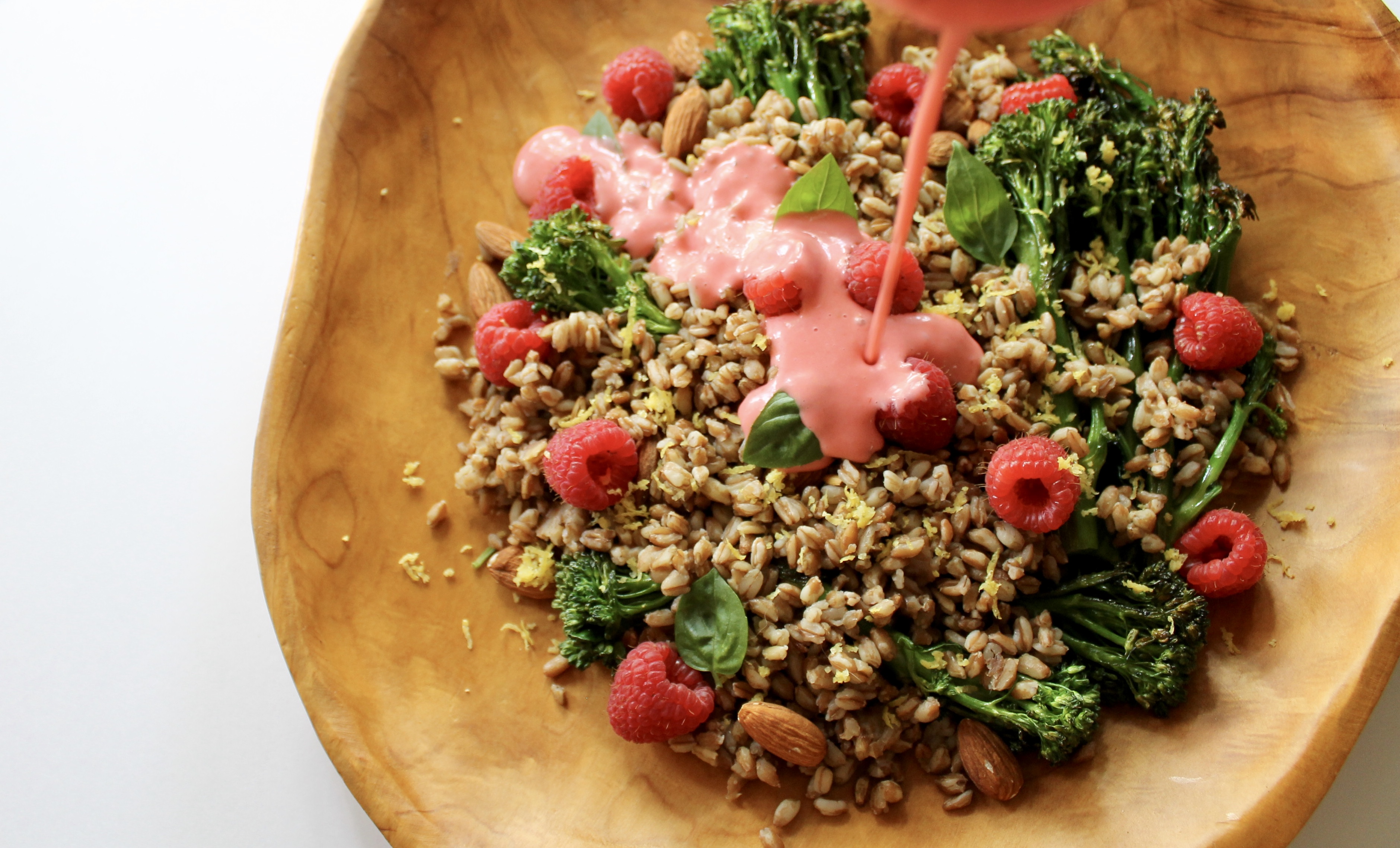 Farro Salad with Raspberry Lemon Vinaigrette:
For the Vinaigrette, gather:
1/3C extra virgin olive oil
1tsp zest + juice from 1 lemon (save remainder of zest for the salad)
1tsp honey
1tsp stone ground mustard
1/2C Driscoll's raspberries
big pinch of salt
splash of water to thin
Blend all ingredients in a blender, and set aside.
For the Salad, gather:
2C farro, cooked and cooled
8 oz. package of broccolini
1/2C @driscollsberry raspberries, 1/2C almonds, and fresh basil leaves, to garnish
Preheat a grill or cast iron skillet to medium heat. Remove and discard the stalky ends of the broccolini, then drizzle with extra virgin olive oil, a little salt, and a few cracks of fresh black pepper. Grill until lightly charred, turning every couple minutes. Let the broccolini cool, and then add it to the farro. Toss together with raspberries and almonds, then drizzle the vinaigrette. Top the salad with the remainder of the lemon zest and basil, and a quick pinch of salt! This can be served chilled or at room temperature, and is beyond delicious for those last few magical, summer nights.