Oven Fry Nachos
with Old Bay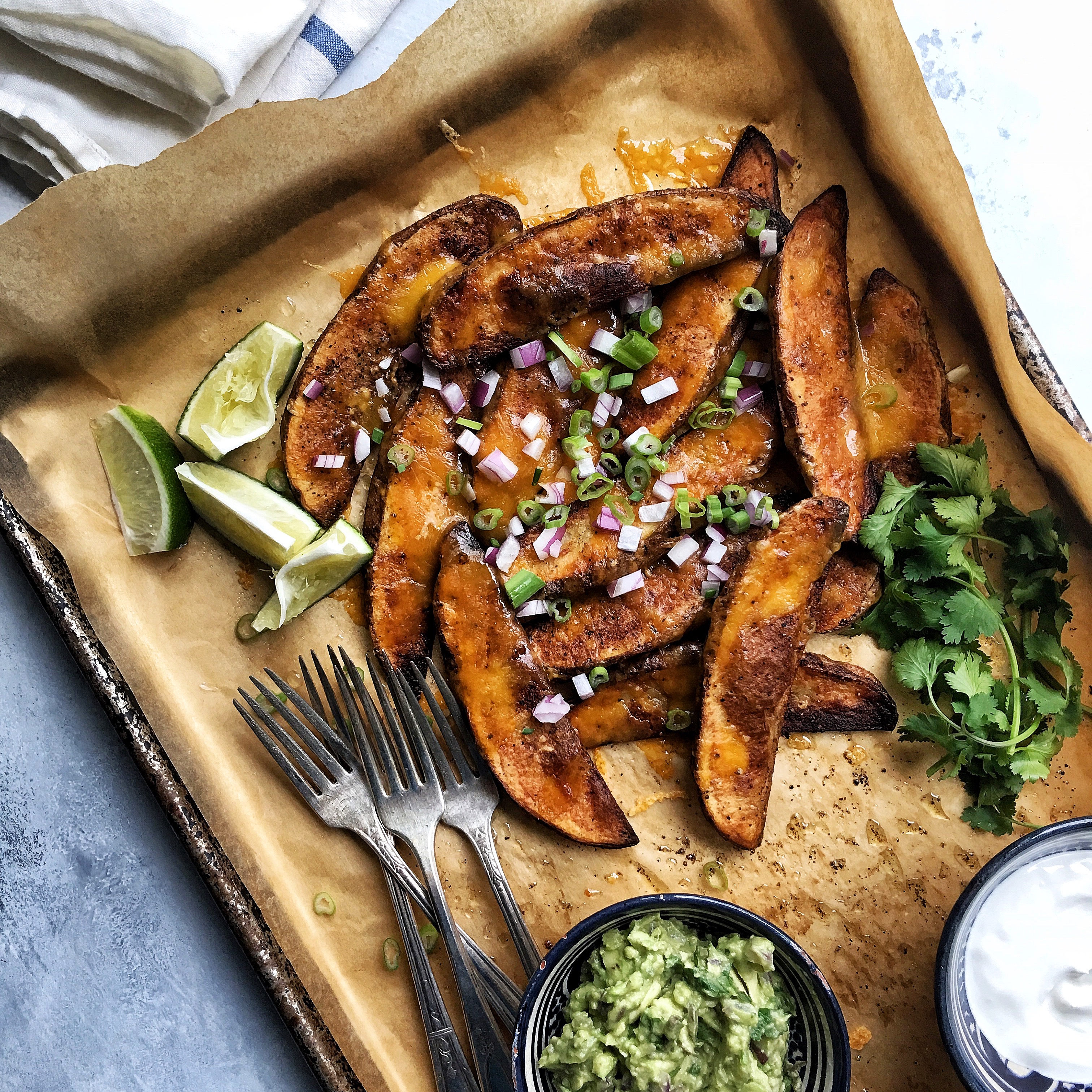 To me, Cinco De Mayo really signals that winter is finally over & that spring is here and summer is near. These Old Bay Oven Fry Nachos are the perfect partner for an ice cold Margarita!
Serves 2-3
Ingredients:
2 large russet potatos, scrubbed and cut into wedges
1 tablespoon Old Bay Seasoning
2 tablespoons Extra Virgin Olive Oil
1/4 cup shredded sharp cheddar
1 avocado
1/2 cup sour cream
2 limes
Salt and Pepper to taste
Method:
Preheat oven to 425 degrees. On a parchment lined baking tray combine potatoes with Old Bay Seasoning and Olive Oil and toss to coat. Arrange in a single layer and bake for 20 minutes, flip each wedge and continue to roast for an additional 15 minutes or until deeply golden.
While potatoes roast, combine avocado, juice of one lime, salt and pepper in a small dish and mash.
When potatoes are done, move them into a small pile and cover with cheese - place under the broiler just until cheese is melted and bubly.
Serve immediately with mashed avocado on the side and sour cream for dipping!