Strawberry Overnight Oats
with Kiwi
Note from TheFeedFeed Team:
Our friend, Hailey (@HouseholdMagNY) has left for an epic adventure with her family and is now residing in Paris - before she left, we got the chance to catch up with her, and her cute son, over some overnight oats that she took to the beach. These oats are the perfect complement to Telula for the perfect beachside morning. Cold-pressed and with no added sugar, Telula is the perfect summer drink and a great way to keep yourself refreshed all summer long.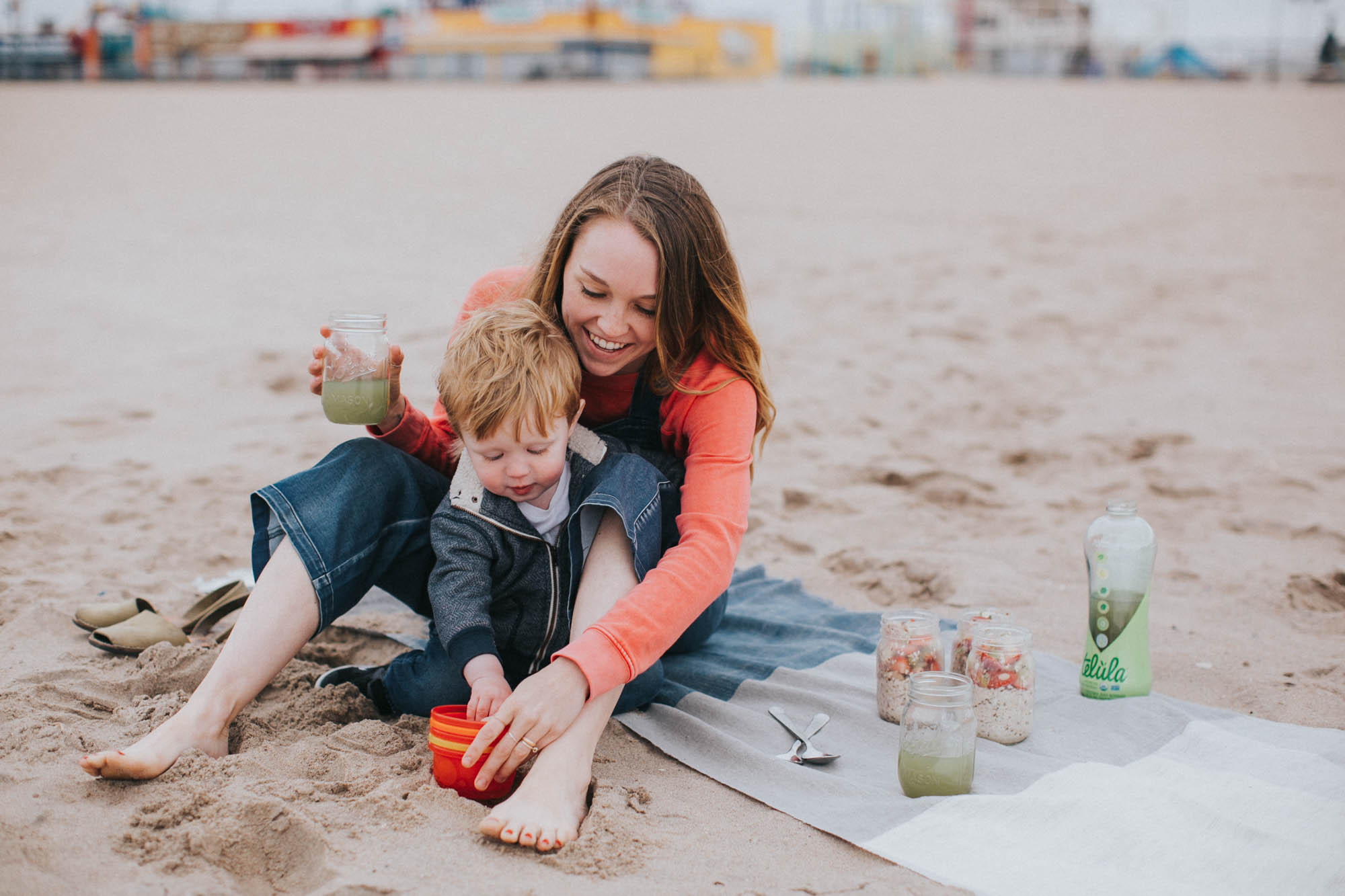 Telula is available nationwide - so be sure to check their store locator to find the nearest retailer near you!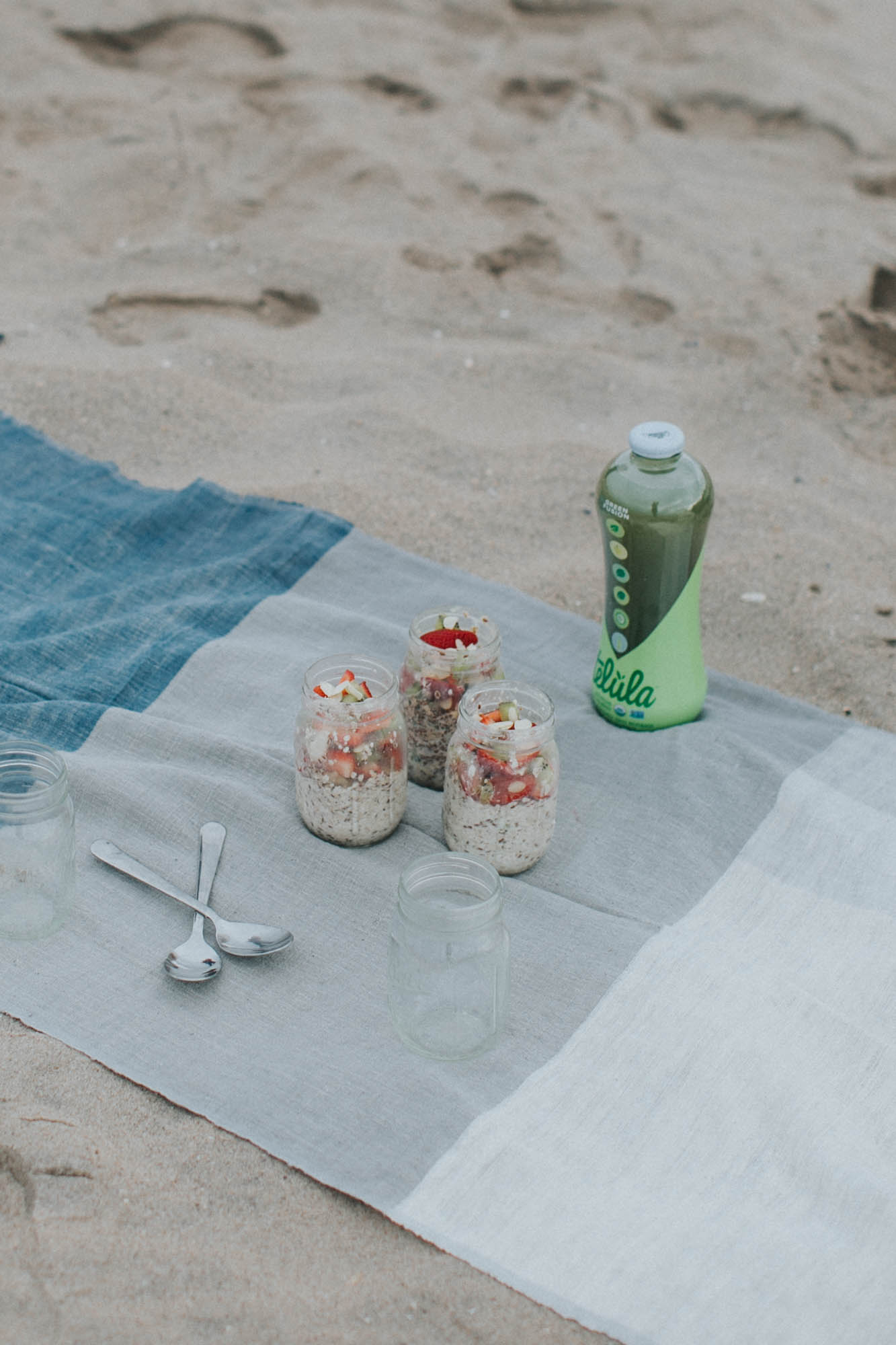 Ingredients for each Jar:
½ cup of oats
2 tablespoons of sweetener (sugar, maple syrup, honey)
2 tablespoons of flax seeds
1 kiwi, peeled and sliced
5 strawberries, quartered
½ cup milk
Handful of sliced almonds
Using a standard size mason jar fill with oats, sweetener, flax seeds, half of your sliced fruit and milk. Refrigerate overnight. In the morning top with the rest of your fruit and almonds. Stir and enjoy!