Red Hot, Real Healthy
What You Need to Know About Rooibos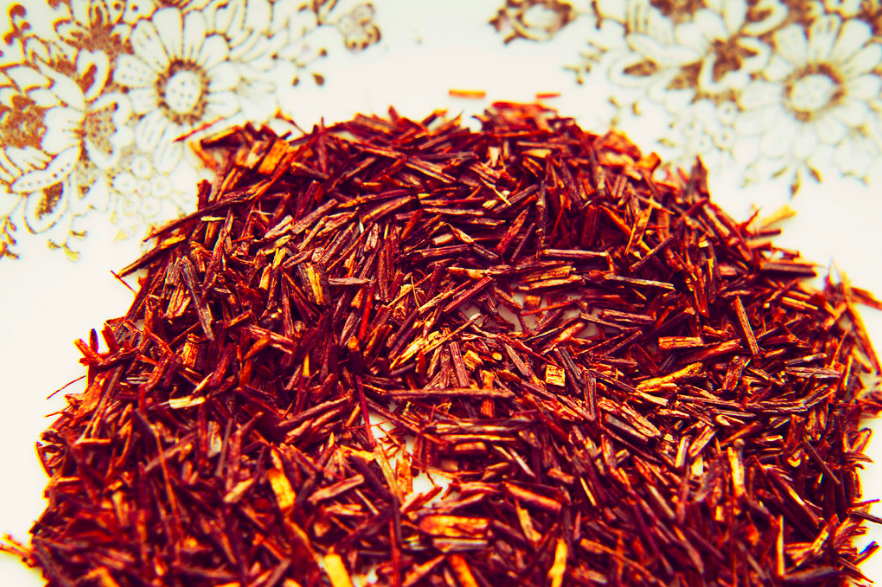 Tea, superfood, dare I say potential elixir: these days, rooibos is a buzzword in health-conscious circles … as well as the fragrant red stuff in coffeehouse drinks. Yet while rooibos—pronounced ROY-BOS -- is super trendy in America, it has serious global legs: it's been a staple for centuries where I live: in South Africa, its country of origin. Here, it's often the drink of choice, preferred over coffee and black tea: taken either plain or with milk, unsweetened or with honey. And at it's best, accompanied by a rusk, a dense biscotti-like cookie for dunking.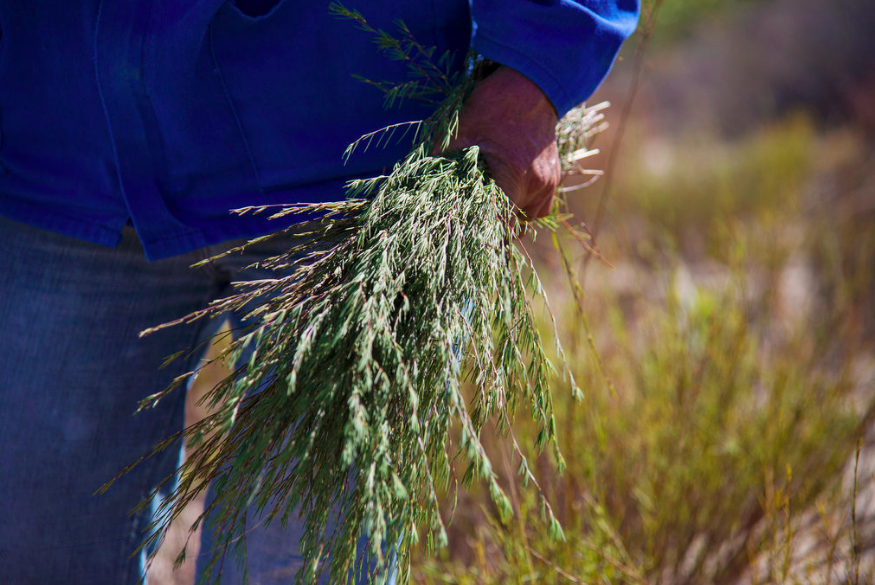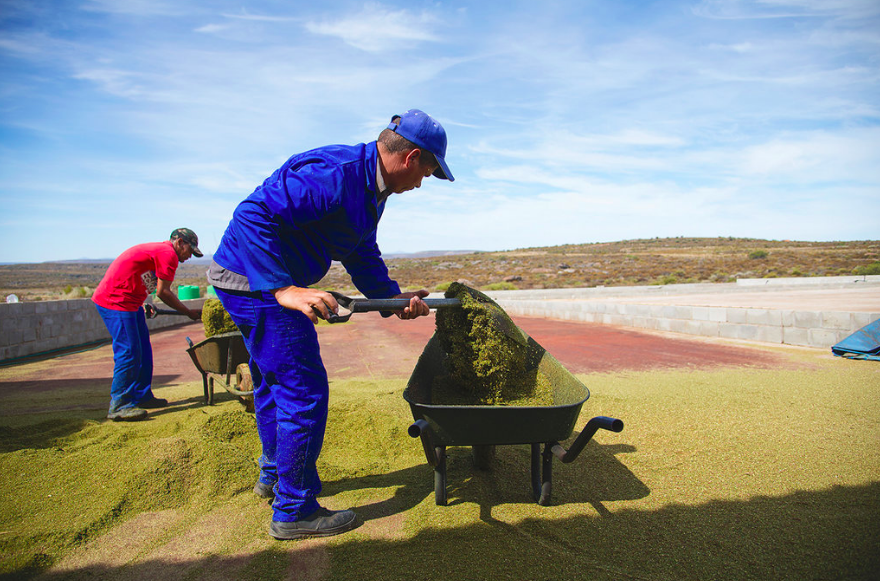 Because rooibos is caffeine-free (and naturally sweet), it's the unofficial drink of pregnant South African women. In fact, most moms in South Africa give rooibos to their babies long before juice. Known as tummy settler, nerve calmer, sleep inducer and general all-around health booster, it's a go-to for ailments of many kinds. Its history as a flavorful and medicinal drink began with the indigenous Khoisan people, who were the first to make a beverage from the chopped, fermented and dried needles of the 'red bush'. But first, a correction. Technically speaking, rooibos is not a tea, but a legume. Amazingly, the world's entire rooibos supply is produced in just three tiny geographical areas of South Africa. Rooibos is grown either wild or through unirrigated cultivation under harsh growing conditions on wild mountainous land. "It only thrives in its native environment because it is part of a plant biome, in which plants mutually rely on each other to grow, which is why attempts to grow it elsewhere in the world have failed," explains Jessica Bonin of Lady Bonin's Teas, an organic tea purveyor in Cape Town. Rooibos is either red or green. Red rooibos gets its color from the fermentation process, in which oxidation turns the rooibos needles red. Green rooibos is unfermented, and has a slightly more astringent taste. According to the South African Rooibos Council, plenty of scientific research has been conducted on rooibos, and it is thought to contain a complex mix of antioxidants, have anti-inflammatory properties (Joubert et al: 2008) and potentially relieve respiratory problems (Joubert, Gelderblom & Louw: 2008). If scientists' hunches are correct, it may also be proven to aid in the prevention and treatment of other diseases, such as diabetes and even cancer.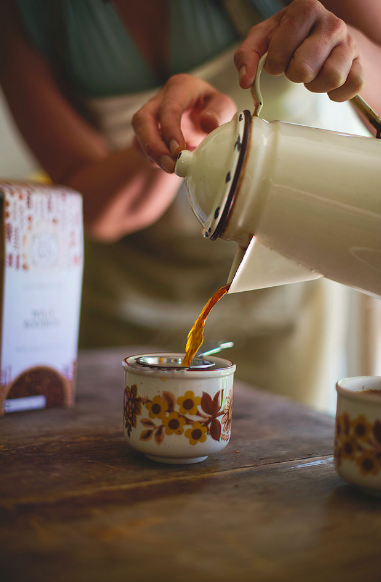 Health benefits aside, rooibos is delicious and refreshing. Its flavor profile is complex: woody, slightly sweet and earthy. You can drink it plain, with lemon and ginger, honey or with a little milk. Iced on its own, or mixed with fruit juice, such as peach or berry. Says Bonin: "Its layers of flavors mean that it pairs well with other ingredients, and is particularly lovely in creamy drinks and dishes." You can make a latte or chai latte with rooibos, or use it as a flavoring in ice cream or panna cotta, or in a poaching liquid for fruit. Don't think it's just for deserts though. It adds depth to savory broths, and is a tenderizer for marinades as well as a great flavor agent when smoking meat or fish. Tip: Most but not all rooibos available in the US is organic. Look for the organic option and an authentic source: the label should indicate that the product's origin is South Africa.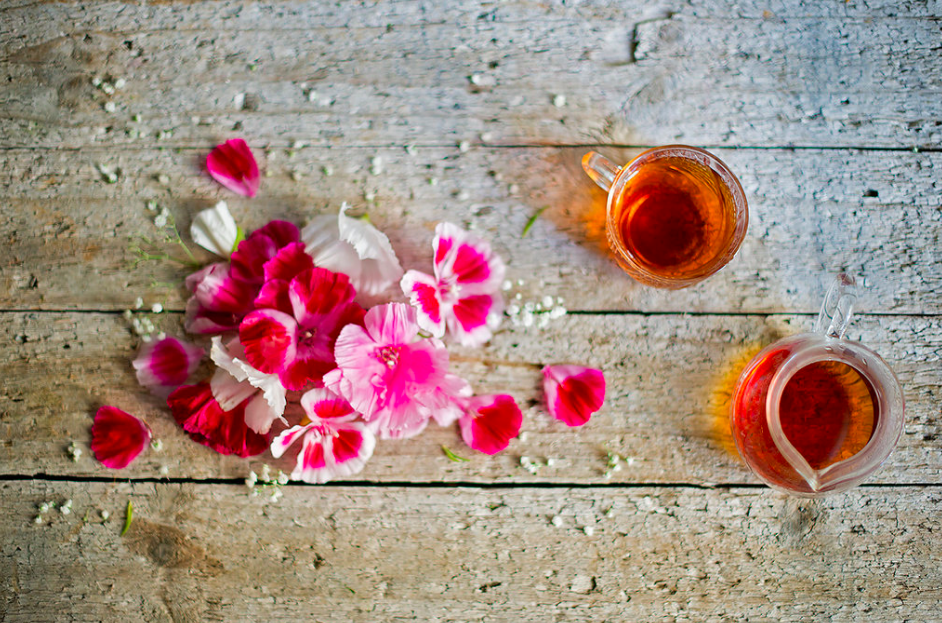 Photos by Claire Gunn